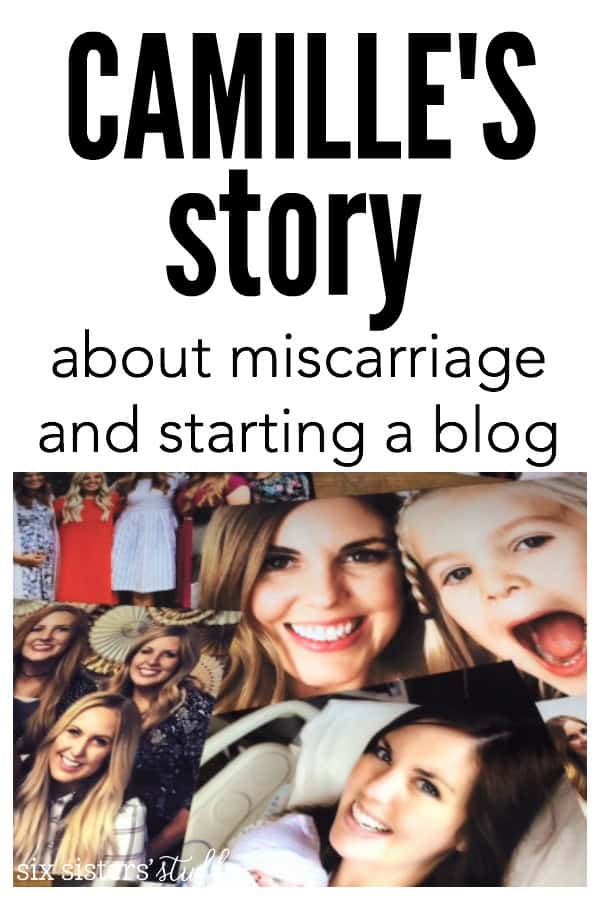 Today's post is a little different than anything else that I (Camille – the oldest of the sisters) have ever shared. I don't usually get too personal on this blog, but when Stiry approached me about sharing my story, I knew that I needed to. I knew that someone needed to hear it. I am a big believer in sharing your story because you never know who it might help.
Miscarriage seems to be a thing that not many talk about and when I lost my baby when I was almost 14 weeks along, I didn't know where to turn.
This is my story . . .
We are thrilled to partner with Stiry – we absolutely love that they are all about Sharing the Good in life through stories that move people. They do this through sharing authentic stories about regular people who are doing incredible things. There are incredible people all around us . . . and Stiry just wants to tell their stories. You can check out all the amazing stories that they have shared so far by clicking HERE and even submit your own story to share by clicking HERE.
Their goal with each story is that we help people gain perspective. Each story may bring a different meaning, but reach the same common goal of helping everyone through the upward climb of life.
Because the ultimate goal of Stiry is to Share the Good, we wanted to pass it forward and share the good with someone else.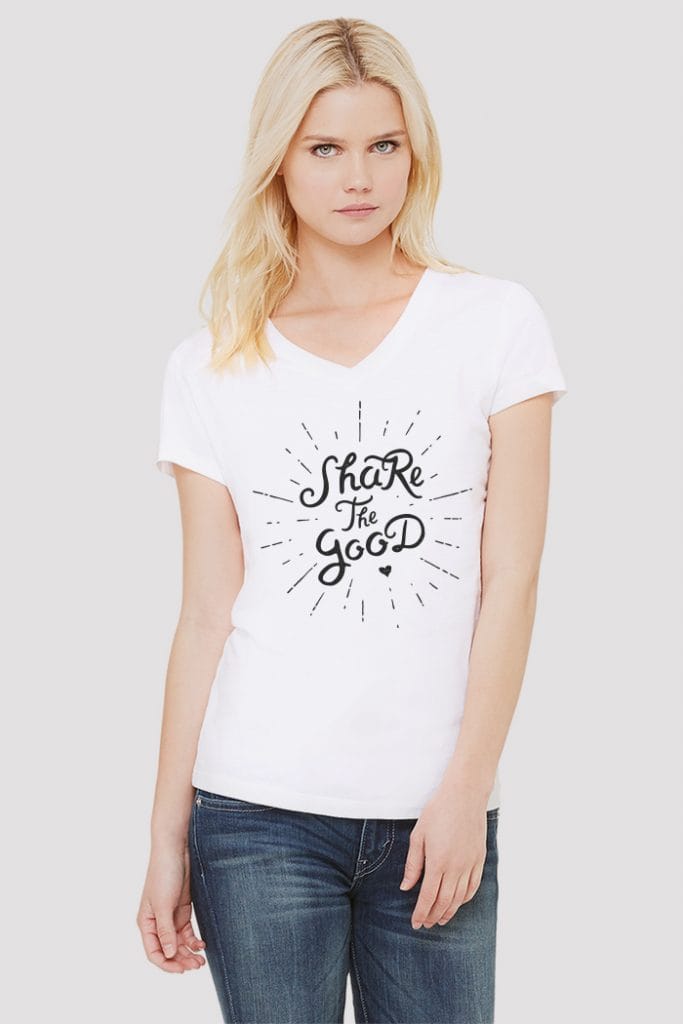 We are excited to present to you our Share The Good t-shirts – a portion of all proceeds from this limited edition "Share the Good" t-shirt will go to Jessica Cox. Jessica is currently undergoing chemotherapy treatment for leukemia and is continuously fighting not only for her health, but for her family. With the rising costs of her on-going chemo treatment, Jessica?s family will benefit greatly from your support. Help us help Jessica by purchasing a Share The Good t-shirt. We love you Jessica!
Here is a little sneak peak of the story that is being put together about Jessica:
Here?s more about Jessica?s Story: On the night of May 7th, Jessica was mourning the loss of her brother who had unexpectedly passed away and was feeling ill. Believing it was nothing more than pain from losing a loved one, she had no idea what was really happening. A few weeks later Jessica was diagnosed with leukemia. She has since undergone chemo treatments which will continue for the foreseeable future. Naturally, her outlook on life has been challenged, but Jessica has felt the love and support from God, her husband, three children, and countless other family members and friends. Help Jessica out with this special edition Share The Good t-shirt where a portion of all proceeds will go to helping Jessica and her family with their medical bills.
There is also a GoFundMe account set up for Jessica – you can check it out HERE.
Also, be sure to check out Stiry on Facebook and Instagram and you will be able to see all the amazing stories that they share.
Thanks for letting me share my story with you today. I promise that the recipes will be back in full swing tomorrow! 🙂 If you have a story to share, I highly recommend starting a blog – a blog is the perfect platform to get your story out there! If you need help getting started, here is our FREE "How To Start A Blog Guide" that walks you through the steps of getting started. Let us know if you have any questions!