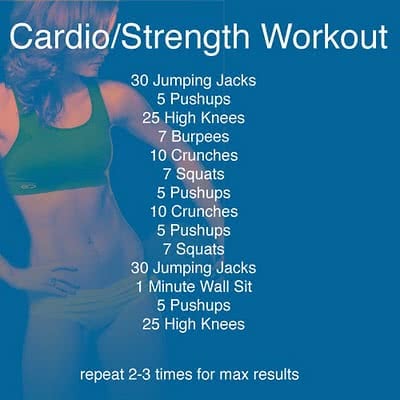 Workout Idea from: Healthy is Always Better (a great place to find inspiration for being healthy!)
This week is the season premiere of many of my favorite TV shows . . . it is easy for me to not watch TV when I don't have any new episodes to watch, but every fall I find myself plopping my bum on the couch and parking it there to watch the latest and greatest.
But not this year!
I have made a personal goal to always be doing SOMETHING while watching my favorite shows, even if it is only doing as many jumping jacks and crunches as I can during the commercials. 🙂
I found this great workout on the blog Healthy Is Always Better and actually tried it out this morning while I got caught up on the Biggest Loser (something about that show always motivates me to work hard and push myself a little more . . .). I repeated the entire workout 3 times and I was a sweaty mess by the time I was done!
If you are looking for a way to change up your at-home workout routine, I highly recommend trying this!
PS If you have any questions on what each exercise is, feel free to ask.
Here is one way to do a
BURPEE
(one of Jillian Michael's favorite exercises!)
*I know that this is the easier way to do a burpee- if you want to make it more difficult, add a push up to your burpee before you pop back up*