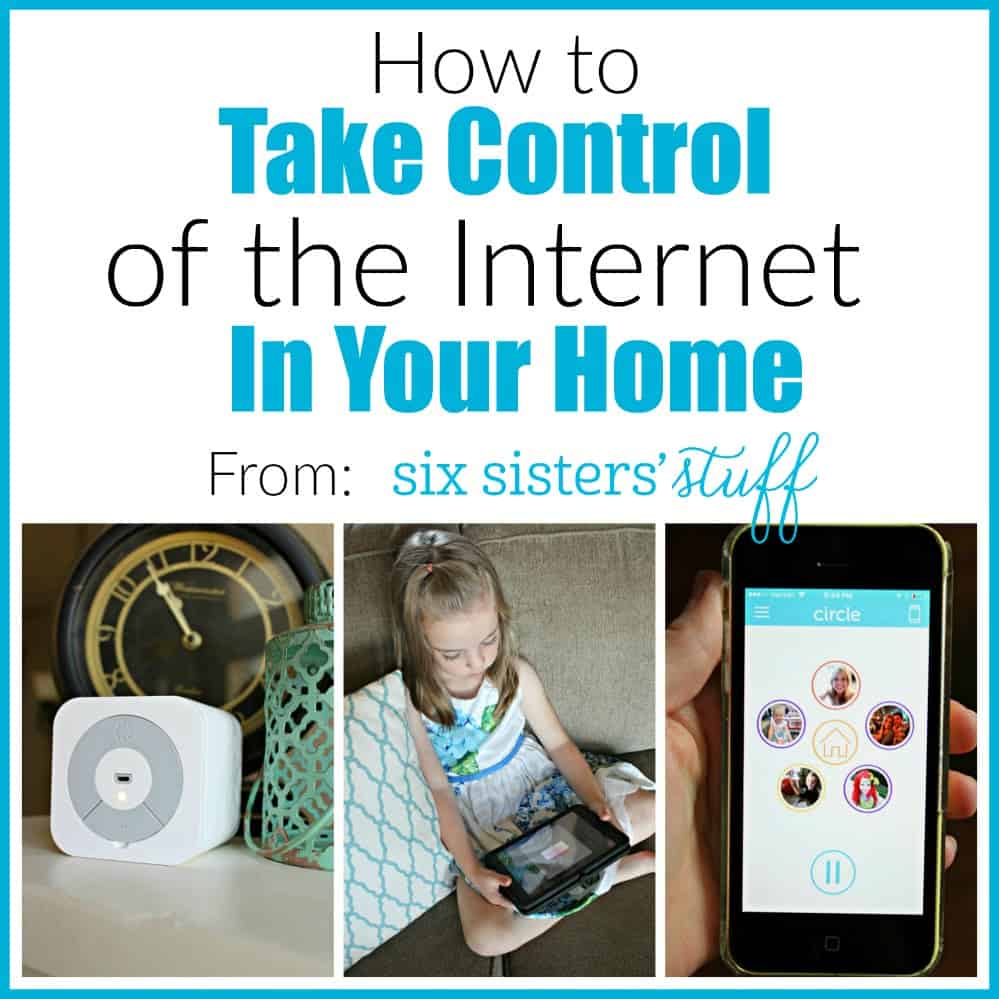 As you know, we love writing about food and sharing amazing recipes, but sometimes we come across amazing products that we feel so passionate about, we have to share them. I want to introduce to you a product called Circle with Disney. We all know that Disney only promotes the BEST items and this is by far my favorite!
Before I tell you about Circle, I first want to start by telling you a story.
My regular routine includes taking kids to school, exercising and showering.  My 3 year old daughter hates when I shower so that is her special time to play on the iPad. She usually just plays a few kid friendly games and is happy for about 10 minutes.
About a month ago I jumped out of the shower and checked on her. I could have died. I found her on YouTube watching something a 3 year old should NOT watch (or anyone for that matter). I usually try to have adult supervision while my kids watch You Tube but that little girl figured it out. I couldn?t believe how quickly an innocent cartoon could turn so bad so quickly. I was literally sick.
That little experience would have never happened if I had some sort of filter on my iPad. To be honest, I didn't even know something that that existed. Well, Circle with Disney has everything you could imagine covered.
Let me show you what this little device can do.



Circle pairs wirelessly with your home Wi-Fi and allows you to manage every device on your network to your internet in your house. The set up literally takes 5 minutes and you control everything with the circle app.
Then all you do is add each family member and each device they use.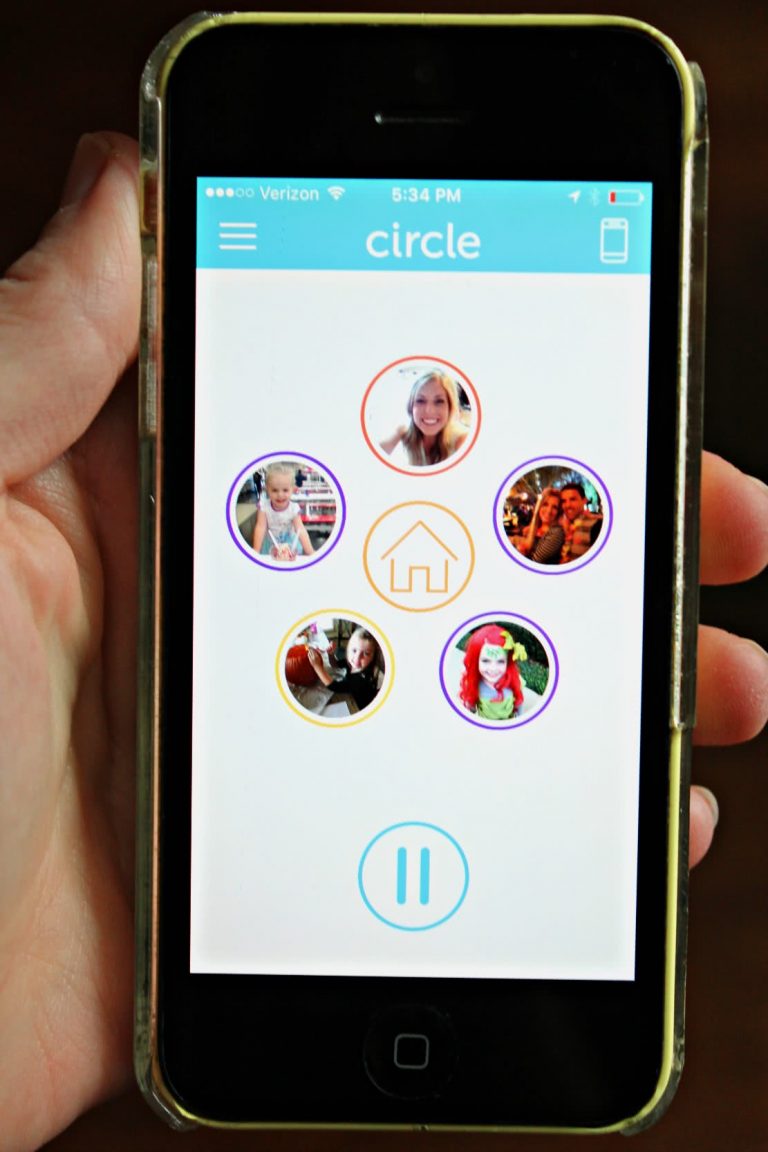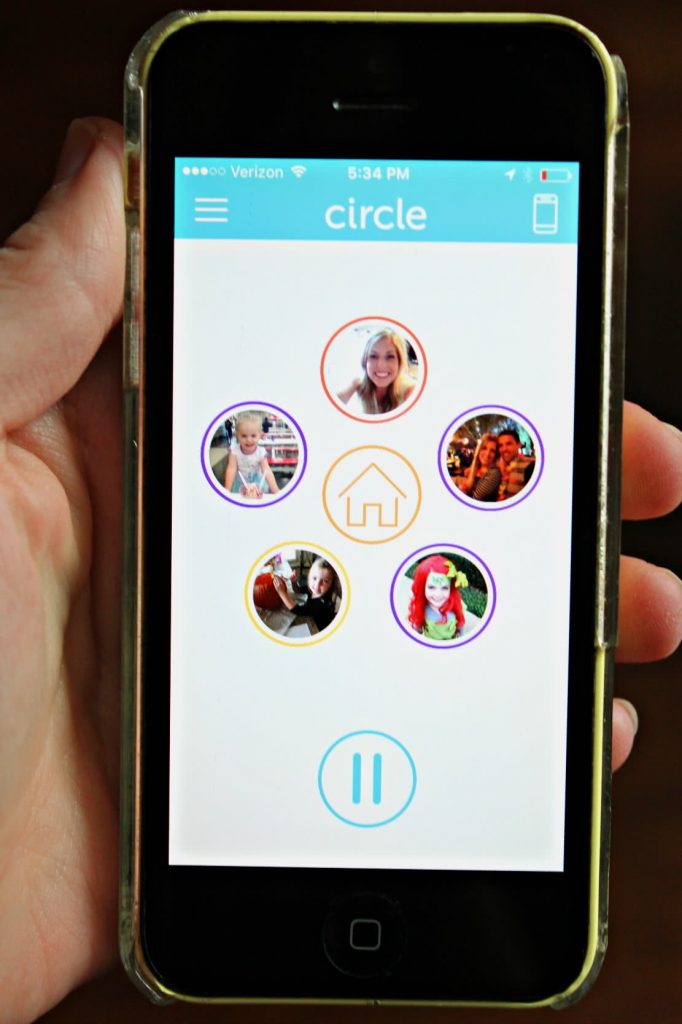 With each family member you can set certain filters of things they can see. My 3 year old is set on the PRE-K filter. So she is only allowed to see Disney websites, PBS, and not much more.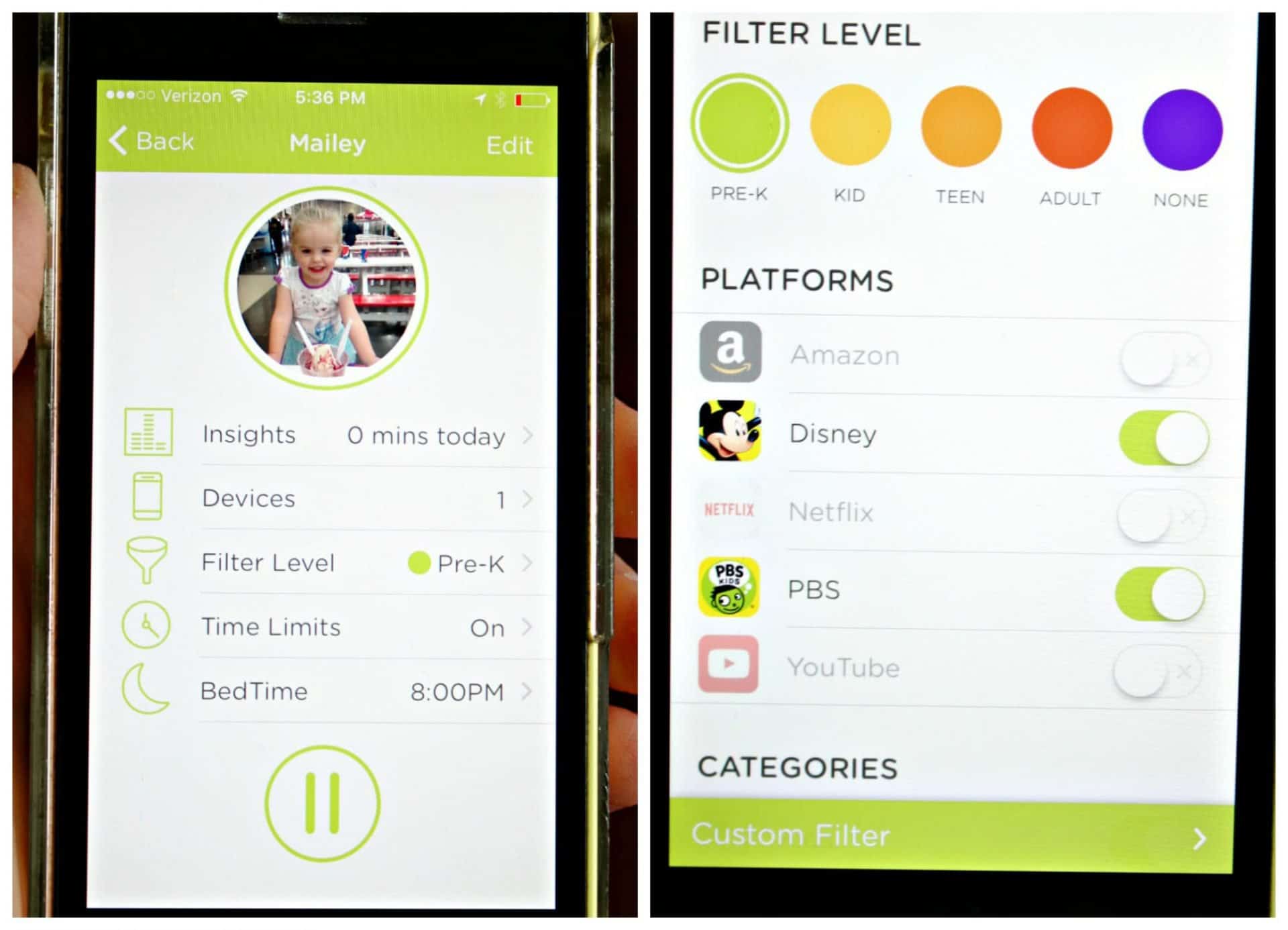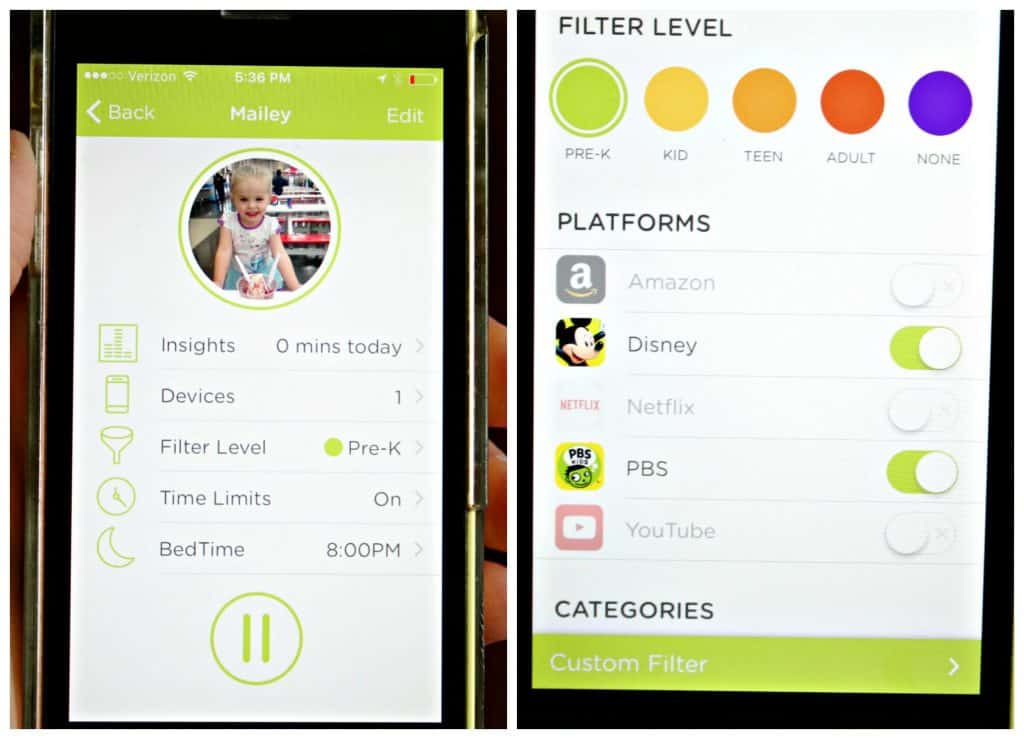 For my other kids (8 and 6 year olds), I will allow Netflix on their filters, but I can set a time limit for how much they can use it. You heard me right ? TIME LIMITS! So on Saturdays I change their limit of Netflix to 2 hours and on school days it is at 1 hour. You can set time limits on app, or platform. When they hit there time limit, Circle won?t let them watch it anymore.  Just think of summer time coming up quickly and what time limits will do for you! heh heh.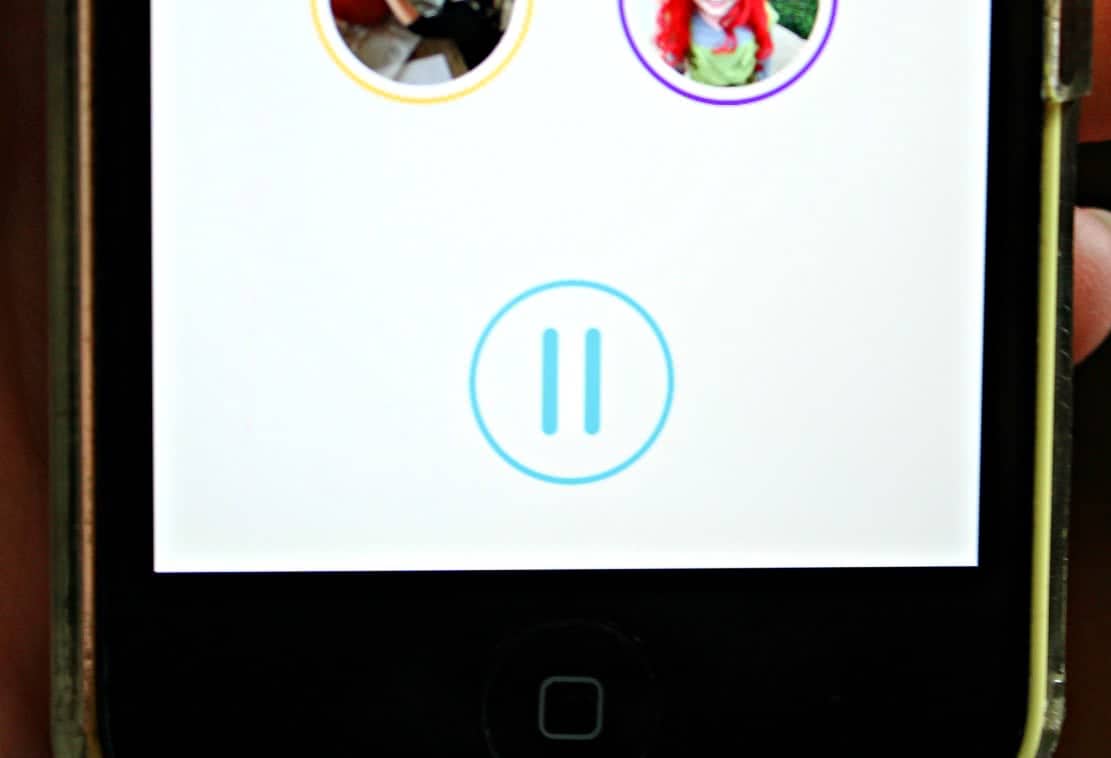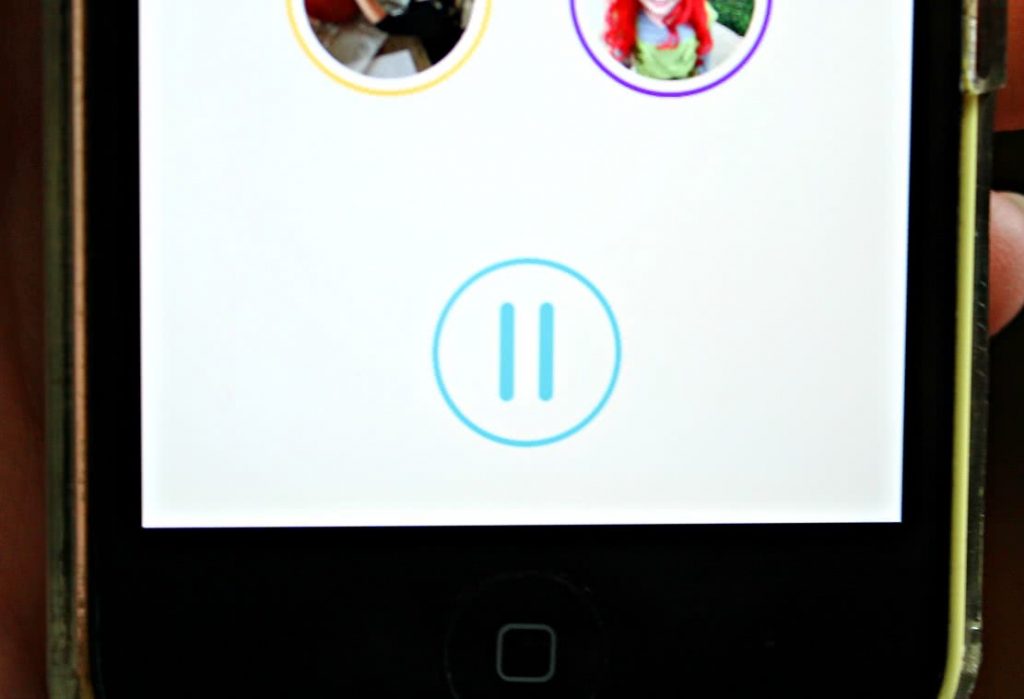 One of my favorite things about Circle is that you can pause the internet. Many nights I?m yelling, ?Dinner time? and some kids are watching Netflix, my husband is on the computer, another daughter is on the iPad and they are all ignoring me. (You know what I?m talking about.  They pretend they don't hear but I really think they do.) All I have to do is push the Pause button and the internet in the WHOLE house is turned off. It is like a dream. Then once it is silent, I yell again and they all come running.
If you have been looking for a device to help keep the bad stuff on the internet out of your house, a device that can set time limits on your kids internet, and a device that can actually pause the internet, then this is for you ? plain and simple.
Right now you can get the circle device HERE for only $99. That is it. No monthly fees, no set up fees, just the $99.  I?m telling you, it will change your life.
(Especially if you have teenagers who love Twitter, Instagram, or Facebook ? yep- you can set time limits on those too.)
Want to know more about what Circle can do? You can find out more details HERE.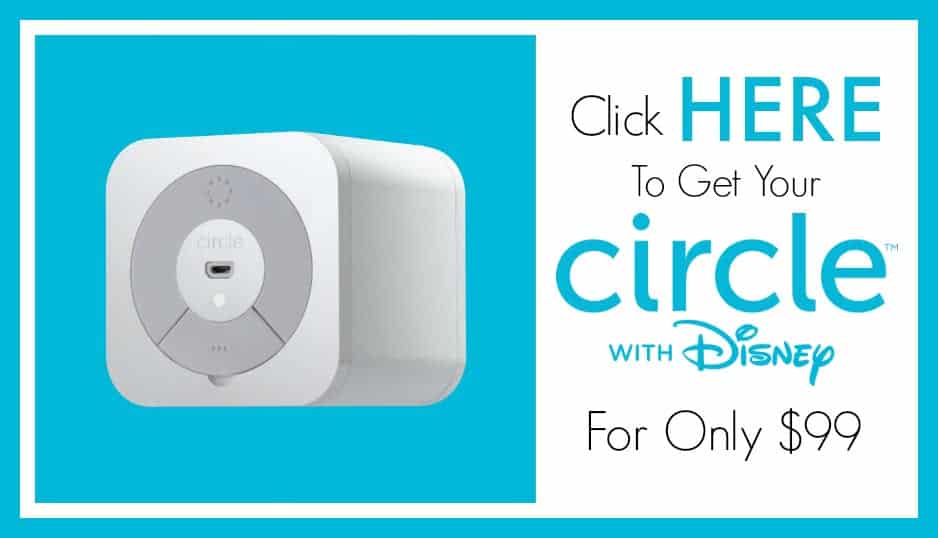 We are SO happy to announce our ongoing relationship with Circle With Disney and hope you like it as much as we do!
Please note that this post contains affiliate links
.