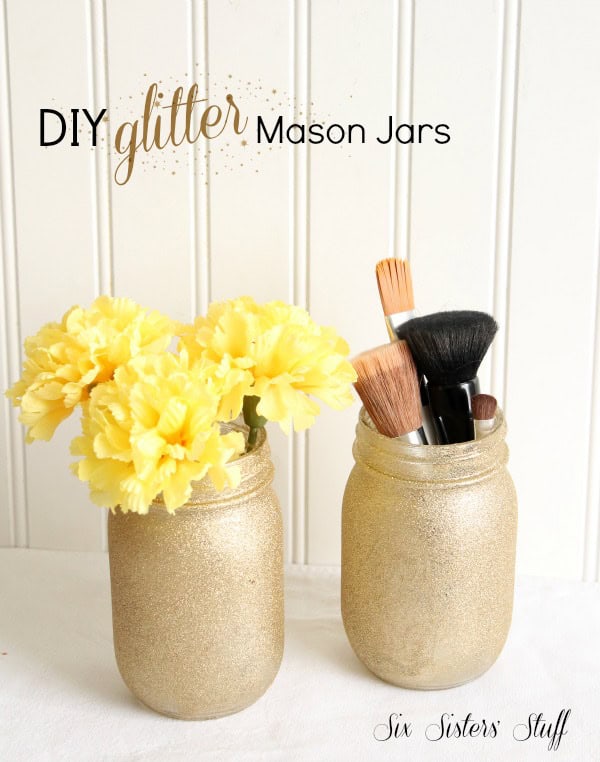 One of my New Year's resolutions for 2015 is being more organized. I saw this idea on Pinterest and knew I had to try it! However, I have a major pet peeve of glitter getting all over everything, so I knew I had to find a way to make the cute glitter jars without the mess. This worked great, and I now have a perfect holder for makeup brushes, and a cute little flower holder to add some color, and organization to that messy bathroom of mine!
Here's what you'll need:
2  1 Pint Mason Jars
1 can of Glitter Blast spray paint (5.57 oz)– I found this just at Michaels but they have this brand at most craft stores! The Glitter Blast is the best and will give you the best results if you're going for shine. You can also use regular spray paint without the glitter if you'd like a different color. 1 (5.75 oz) can is just enough to do two of the one pint jars. If you are looking for a darker color or wanting to do more jars I would recommend buying a second can.
Newspaper or an old sheet for spray painting.
Lay out some newspaper or an old sheet in your garage or if you're lucky enough to not have snow, outside. Start by spraying a very thin layer of the spray paint on your mason jar and let it dry completely before spraying the second coat. If you spray it too thick at first it will start dripping, so be sure to just lightly coat the mason jar. After it has completely dried go back and spray a second coat, which can be a little thicker onto your jars. Applying the first thin coat will allow the second coat to stick without getting too much dripping. The best part about these is that you get the cute glitter look without the crazy mess of normal glitter! I'll be using these to hold my makeup brushes and some cute flowers for my bathroom, but you can use them for just about anything around the house!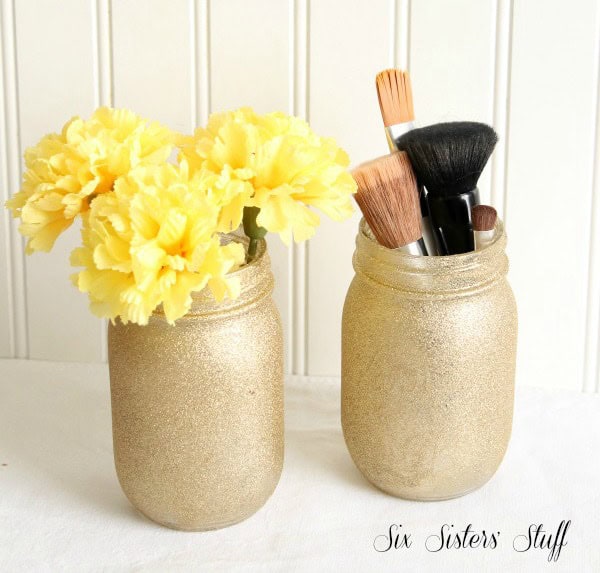 Looking for more home decor ideas? Check out a few of our favorites!
DIY Clipboard Picture Frame
14 Valentines day Crafts
DIY Embroidery Hoop Orb
DIY Canvas Photo Display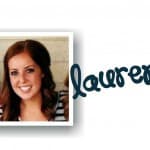 Looking for another easy way to dress up your countertops?

Try Softsoap?s new Décor Collection liquid hand soap line! It?s a great way to express your personal style and dress up your sink – especially as more guests are coming over during the holiday season. Soap is a simple way to make a big difference. With delicious scents like Peony & Plum, Orchid Petals & Mint Water, and Wild Basil & Lime in beautiful packaging, it's an easy way to spruce up your sink to match your new glitter jars! 😉