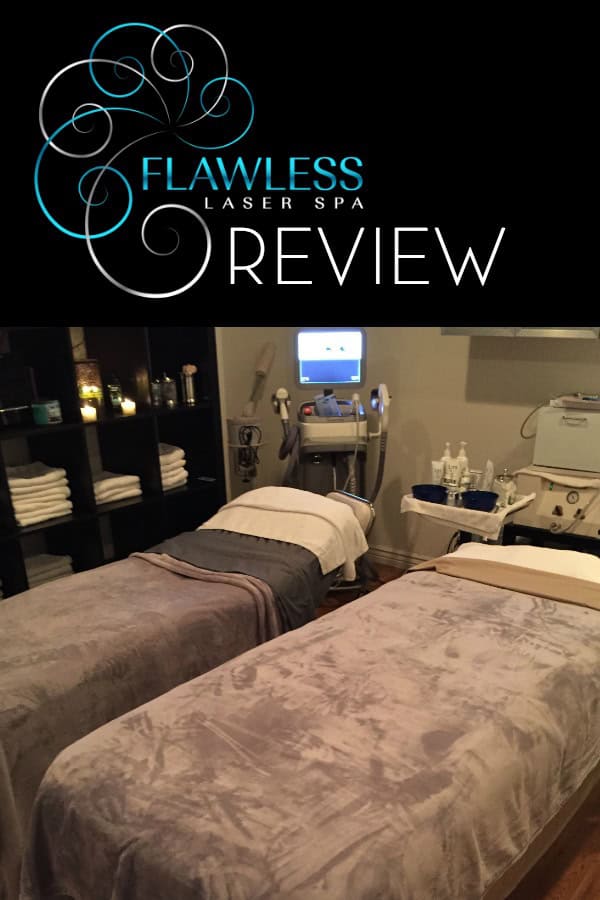 If there's one thing we're really good at, it's getting caught up in all the craziness of life. Between being work-at-home moms, book signings, soccer games, tumbling recitals, school, and a million other things, it's hard to remember to take time for ourselves. We've realized that we don't take a time out unless we literally schedule it in to our days. A few weeks ago, two of us (me – Stephanie – and Camille) finally took some time out and tried the new Flawless Laser Spa in northern Utah – and we ABSOLUTELY loved it.
Just walking in the front doors, we could literally feel our worries starting to fade away. No million emails buzzing, or kids asking for treats, or NBA playoffs playing loudly in the background. 😉 It was the perfect combination of modern, yet comfortable decor.
They set us up in a room (so that we could chat together!) while we had some treatments done. Everyone was seriously so kind, thoughtful, and friendly during our entire visit. Not once did we feel uncomfortable or rushed. We both left feeling so uplifted, relaxed, and ready to take on the world.
We want to know – what do you do to relax? What do you do to take time for yourself??
If you're in Northern Utah (or heading there soon), be sure to schedule an appointment with Flawless. With everything from Tattoo removal, to spray tans, lash extensions, photo facials and wrinkle reduction – they've got everything you could ever want!
You can read more about their services HERE.