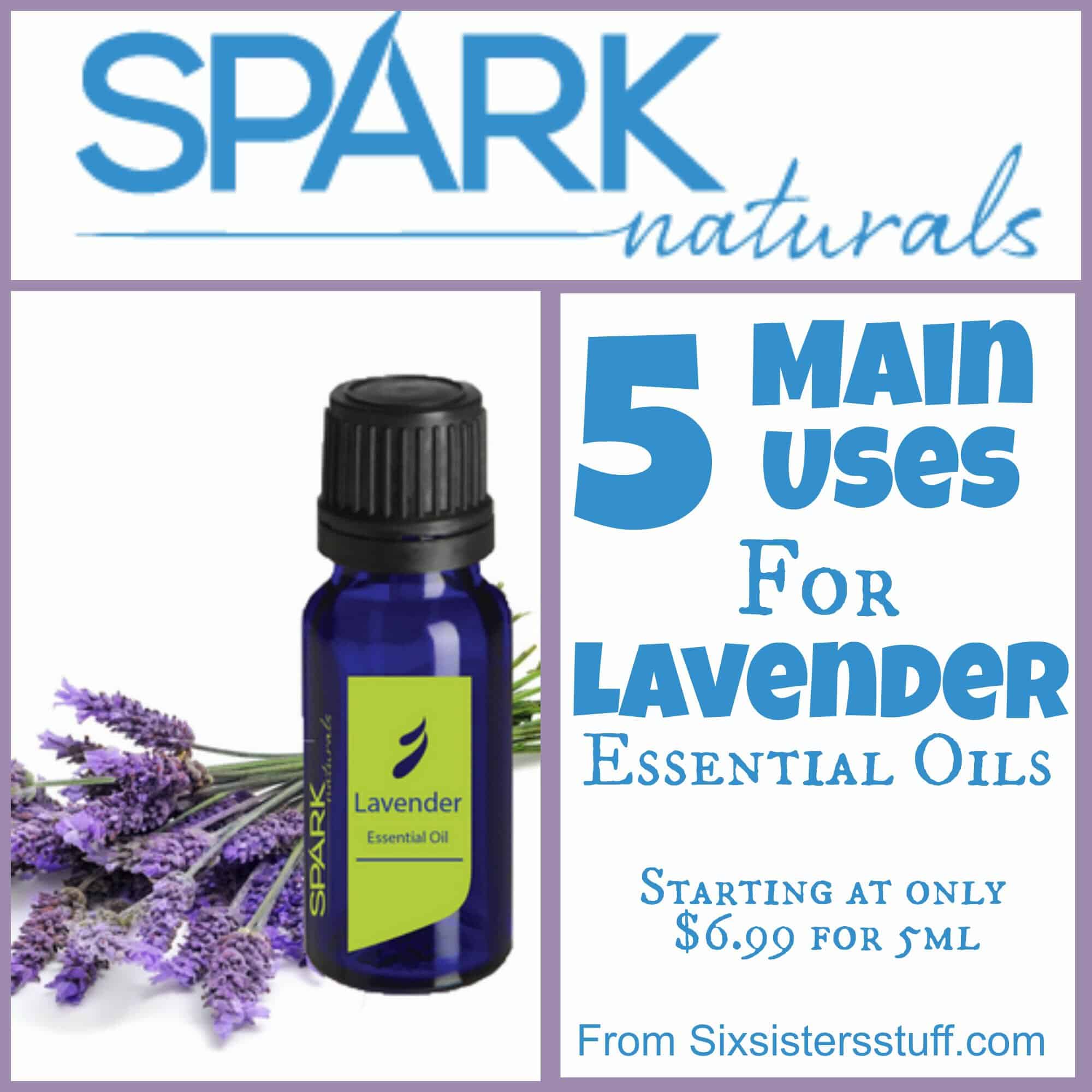 I am just slowly learning more and more about Essential Oils and I am starting to use them often. I had seen and heard of Essential Oils before but just didn't get into them. They were pretty pricey for my budget. Then I came across Spark Naturals and I fell in Love. I didn't have to sign my life away, get a team to follow me, or sell them in order to get more oils. Spark Naturals is a way I can get amazingly priced oils with no strings attached. I got the Essential 4 pack and it came with Lavender, Lemon, Melaleuca, and Peppermint. I loved the smell of Lavender so I use it the most right now. You can get it separately for only $6.99. These are my 5 main ways I use Lavender.
Calming:
Do you ever feel anxious or just need a way to relax? Try Rubbing a little Lavender on your feet to calm down. You can also rub a small amount on the back of your neck to help you relax also.
Bites and Stings: 
Put a drop of Lavender on a bee sting or insect bite  to help stop the itch and/or reduce swelling. The lavender especially helps on my three year old who has terrible mosquito bites that get very itchy.
Allergies:
Allergies killing you this time of year? Rub a drop of Lavender between your palms and inhale deeply to help with the symptoms of hay fever.
Dry Skin:
Apply 2-3 drops of Lavender oil to a dry spot, rash, cold sore, on your skin to stop the itching and pain and heal the skin.
Burns:
Put 2-3 drops of Lavender oil on a minor burn to decrease pain and help prevent scarring. It also helps it heal faster!