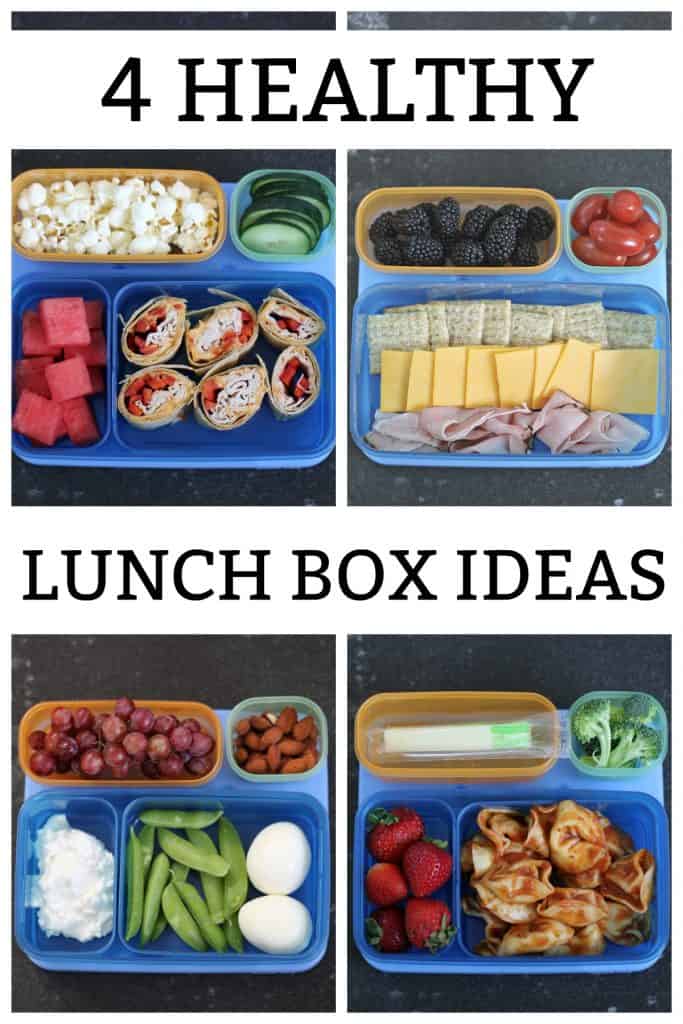 It's crazy to think that Back to School season has arrived! Where has summer gone??
My kids love to take their lunch to school, so this year I wanted to be prepared with some options besides just a peanut butter and jam sandwich. I teamed up with Kroger to share with you some ideas to make packing a healthy lunch easy and fun!
Lunch #1: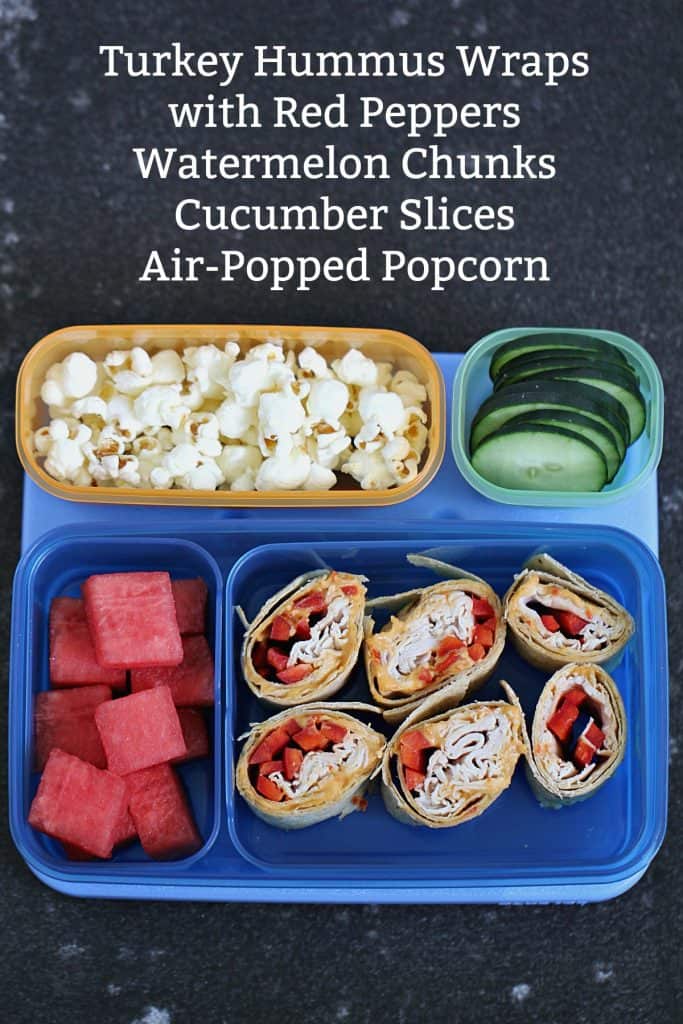 This lunch was inspired by the fact that my kids love finger foods. The wraps are simple to make – take a whole wheat tortilla and spread your favorite hummus on top, then add sliced turkey and red pepper. Roll it all up and cut it into slices (or you can keep it rolled up like a burrito – it's totally up to you). I added in some watermelon (the Kroger store by my house sells watermelon that has already been pre-cut, which makes me life so much easier!), cucumber slices, and air-popped popcorn that has been lightly salted (another item that you can pick up from your Kroger store).
Lunch #2: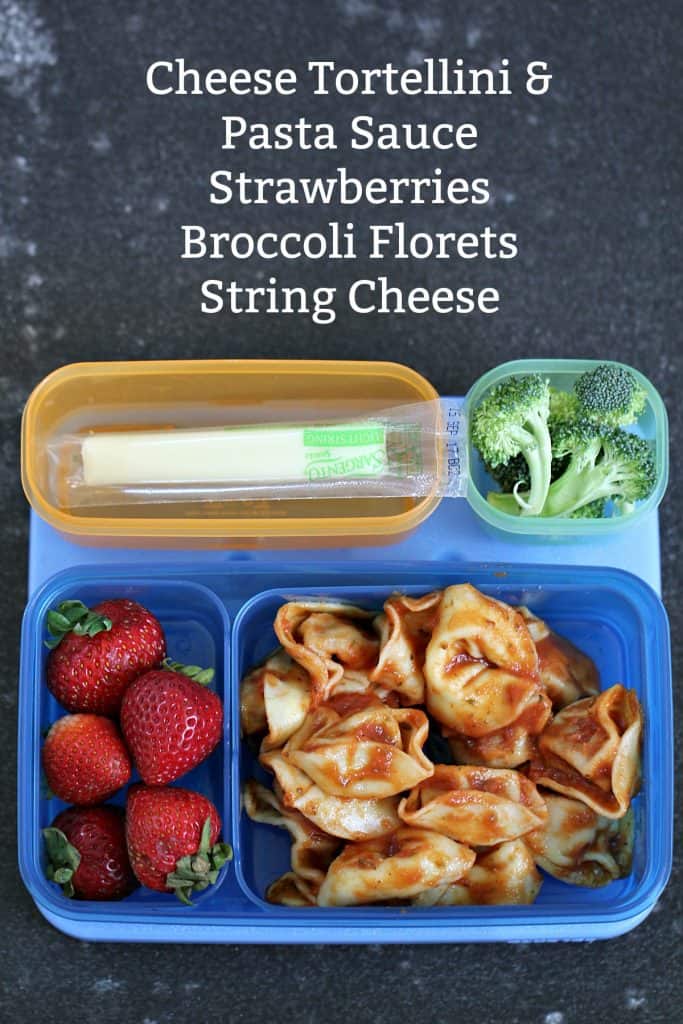 At the deli of my local Kroger store, they sell fresh cheese tortellini, so I cooked it on the stove top and added in some pasta sauce. Serve with strawberries, broccoli, and string cheese and you have a lunch that any kid is going to love (who doesn't love pasta??)! My kids like to eat this cold, so I just put it in their insulated lunch box with an ice pack and it stays good until lunch!
Lunch #3: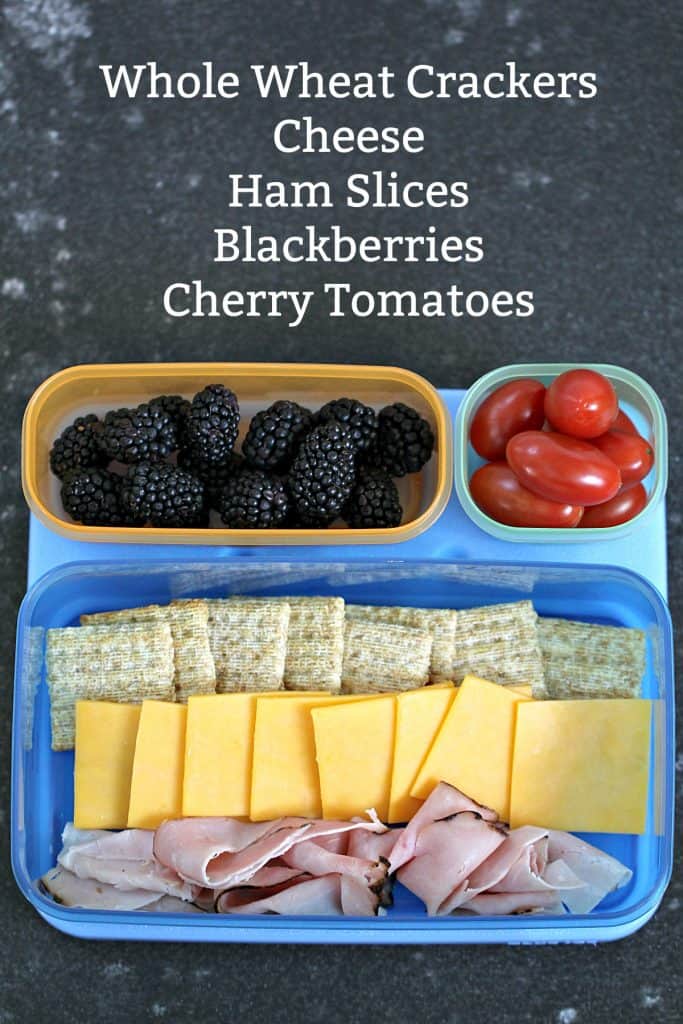 My kids loved pre-packaged ham, cheese, and crackers, but I sometimes worry about all the extra preservatives in them – so we decided to make our own! I used Triscuit crackers, slices of cheddar cheese, and slices of honey ham from the deli at my Kroger store (the Boar's Head honey ham is the best!). I added blackberries and cherry tomatoes as the side dishes and this lunch was good to go!
Lunch #4: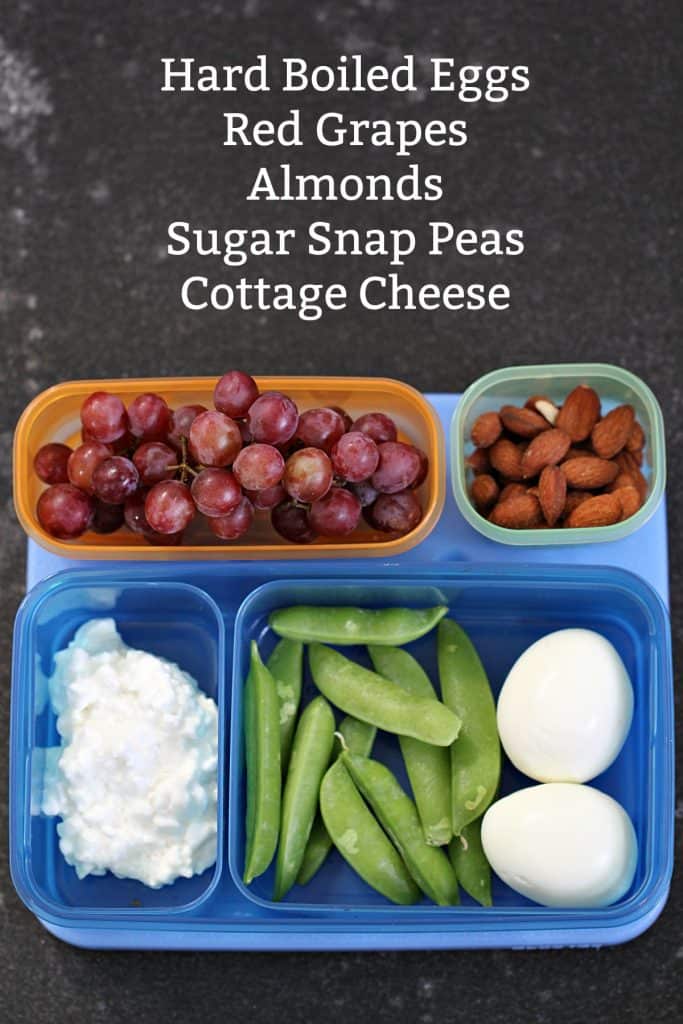 My kids love hard boiled eggs, so I used that as the star of the show in this lunch! For side dishes, I threw in almonds, red grapes, sugar snap peas, and cottage cheese. This is a lunch that I would love as an adult!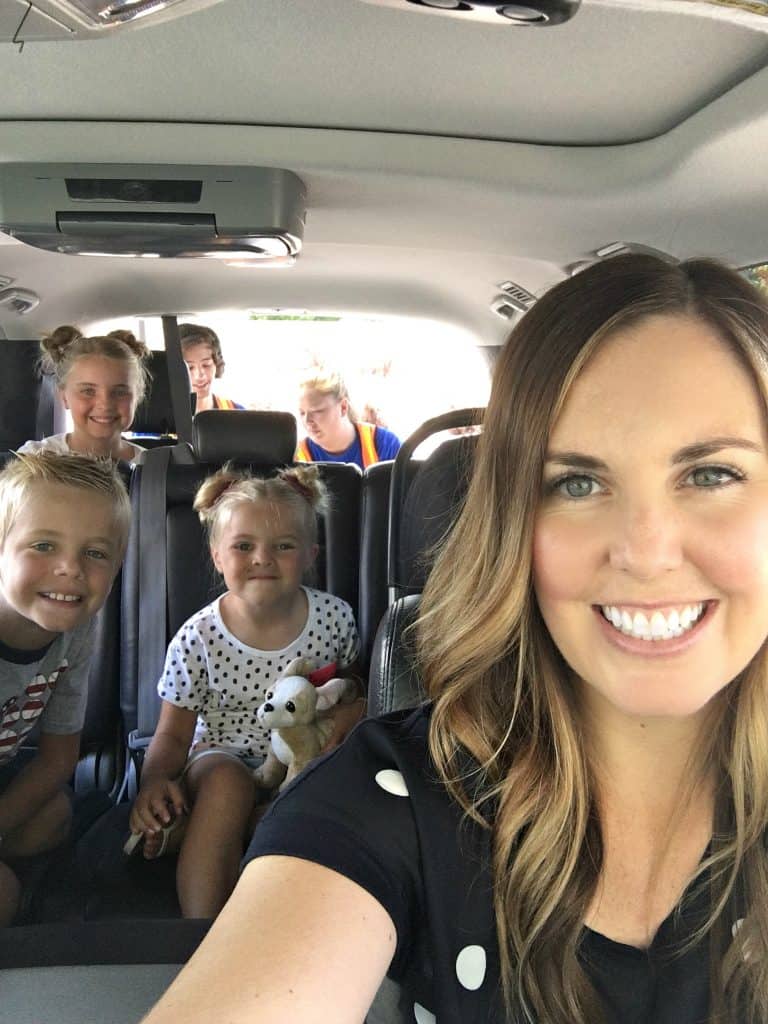 And one last life hack that every person needs to know about: CLICKLIST. This service has literally changed my life! Grocery shopping with 4 kids isn't my favorite thing to do, so I will jump on my app on my phone, put in my whole shopping list, and pick it up THE SAME DAY. We don't even have to get out of the car! Am I wearing pajama pants? No one will ever know because I get to stay in my seat! ClickList is a mom's best friend. 🙂
This post was sponsored by Kroger, but all opinions are my own.
Find more of our favorite Kroger recipes here:
Hawaiian BBQ Chicken Kabobs
Slow Cooker Honey Baked Ham
Chocolate Lasagna
Banilla Wafer Bites


This post was sponsored by Kroger, but all opinions are my own.