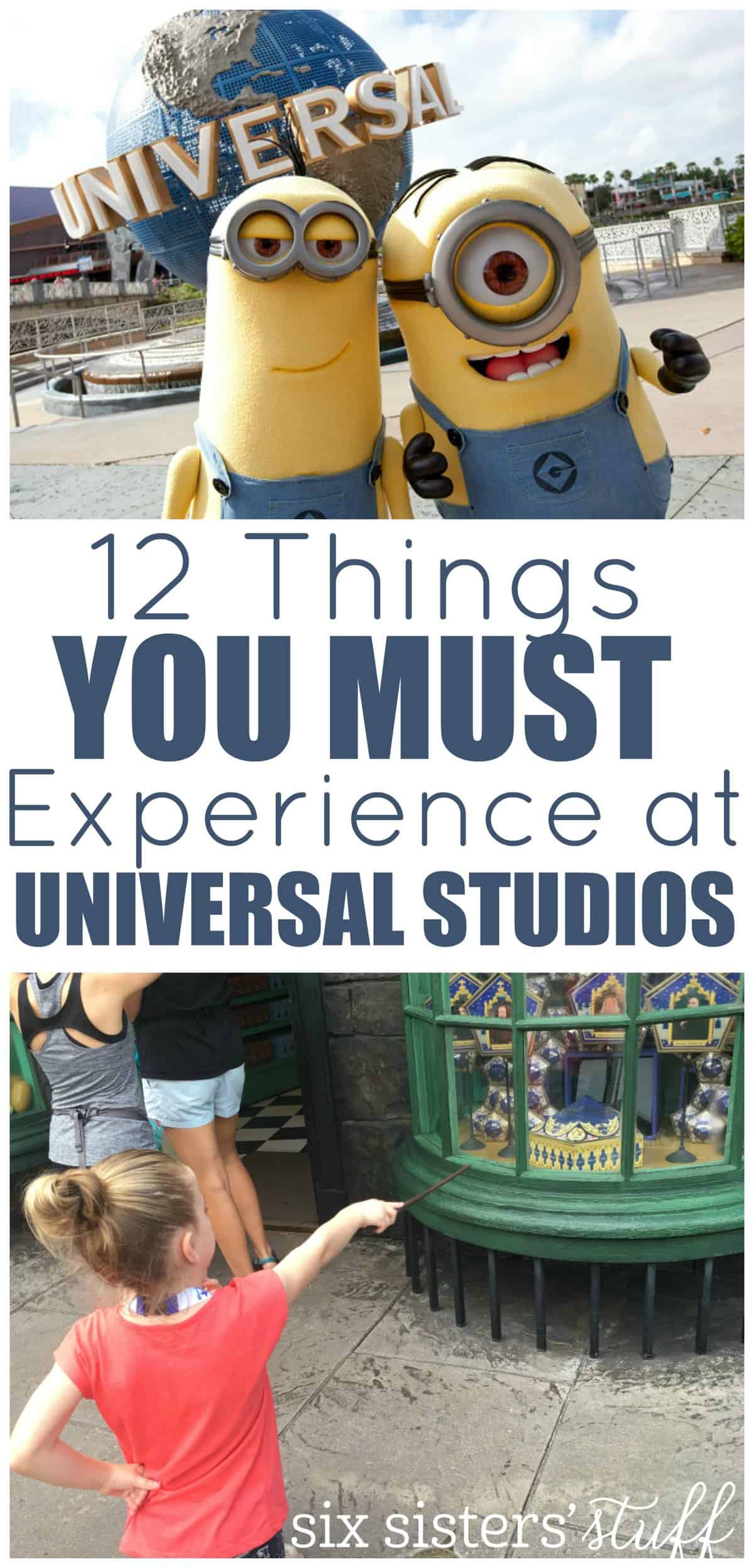 A few weeks ago my family and I traveled to the beautiful Florida to Universal Studios. It was my first time there and I absolutely LOVED it! From Harry Potter Land, to Reign of Kong, to the HULK ride. It was truly one of the funnest places we have been! I rounded up some of my favorite things from the trip and wanted to share! Here is my list of 12 things YOU MUST experience at Universal Studios!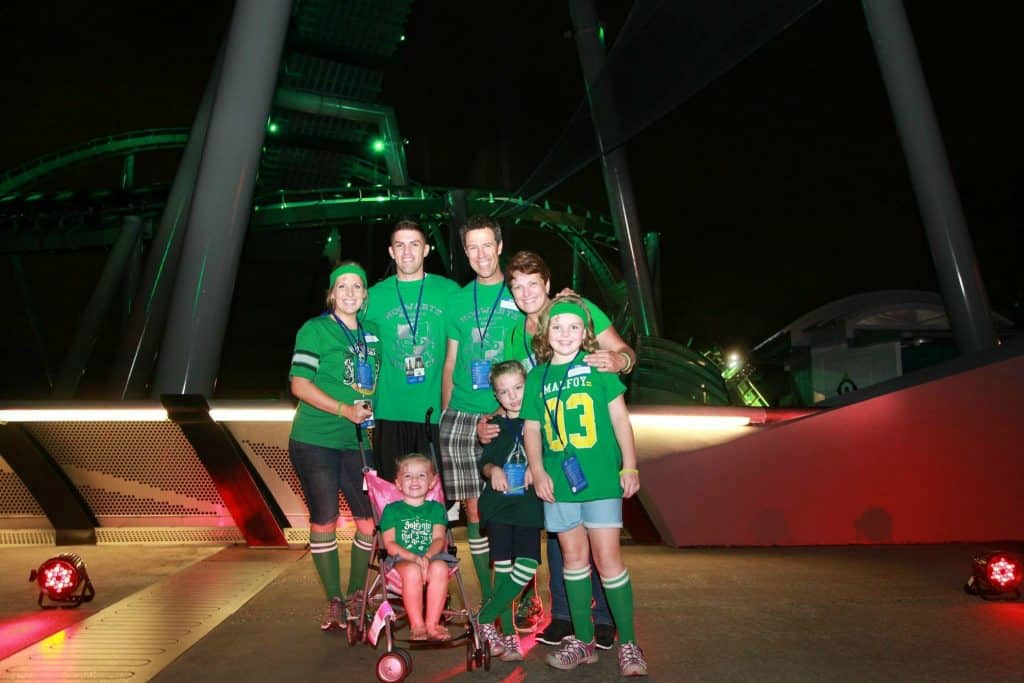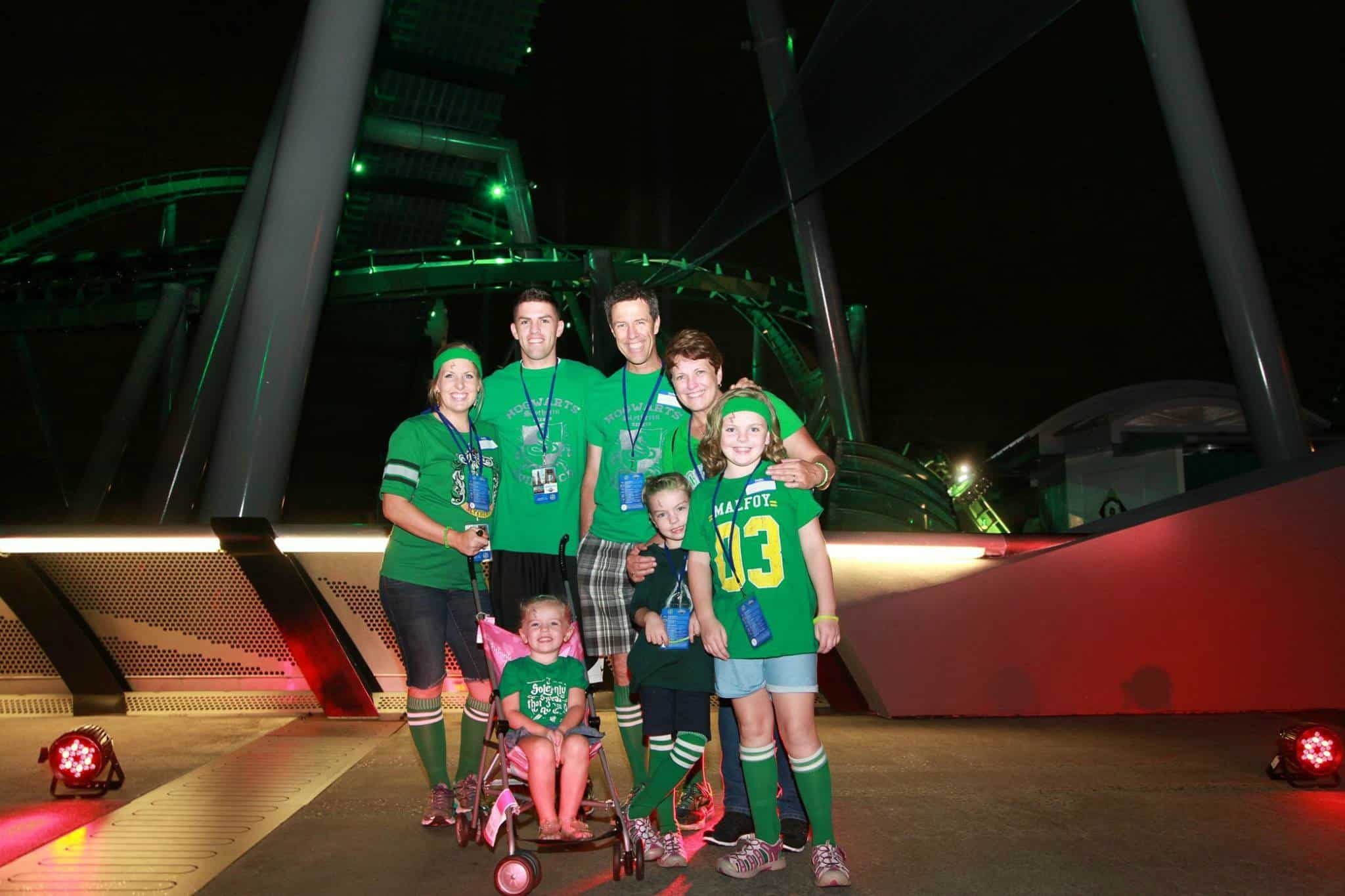 The NEW Hulk Ride:
If you rode the Hulk ride in the past, it is completely different now! Whipping and whirling, this is the one of the biggest thrill rides that Universal has to offer.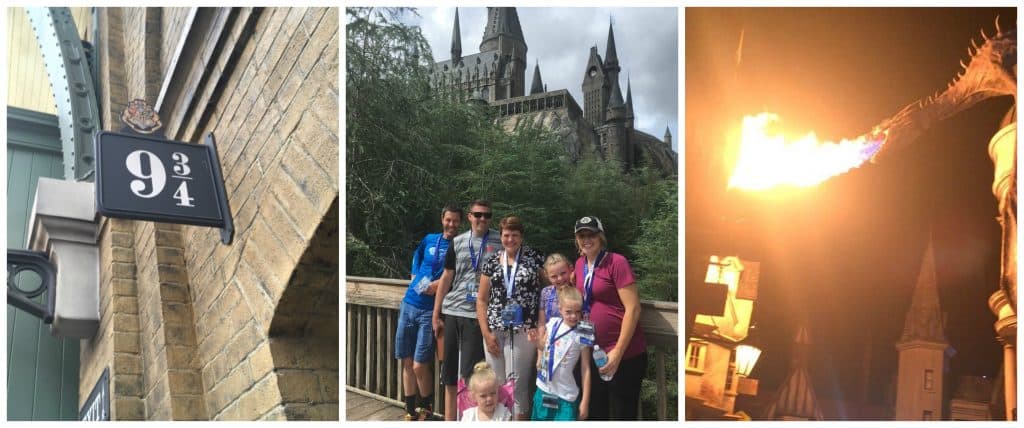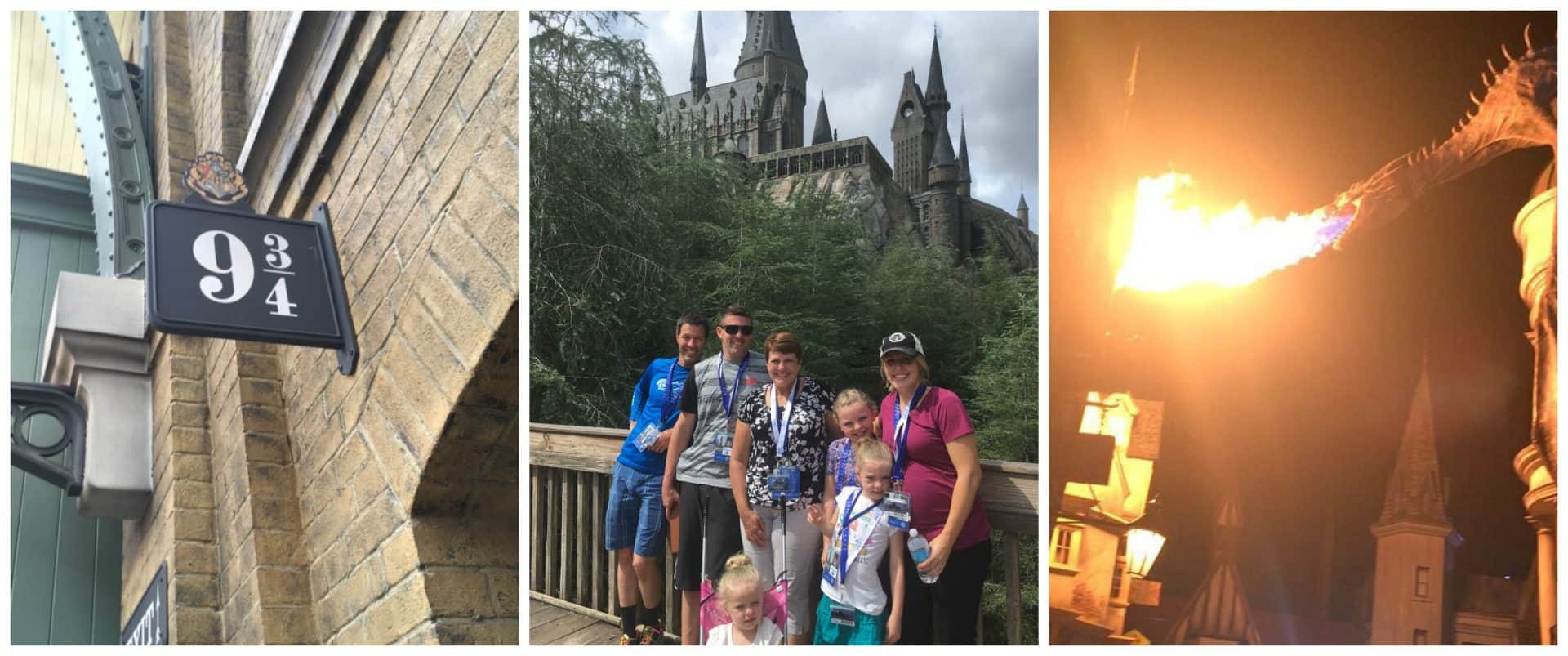 Harry Potter Rides:
Okay. So I love Harry Potter. Being pregnant, I couldn't go on a lot of rides including the Harry Potter rides. So I sent my husband on all of them and had him rank them. But I did wait in the lines to get the experience Even the lines that you wait in, are Amazing! The two favorites out of our group were:
Harry Potter and the Escape From Gringotts – was perfect for my 6 year old and she rode it over and over again. It isn't too scary and perfect for the smaller Harry Potter fans.
Harry Potter and the Forbidden Journey – This one was a little intense but AMAZING! It definitely lived up to its reputation.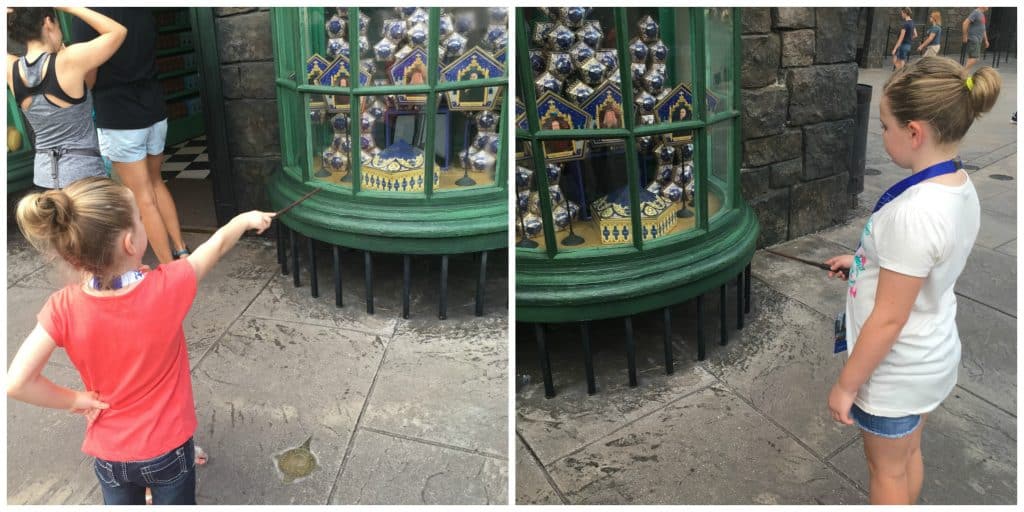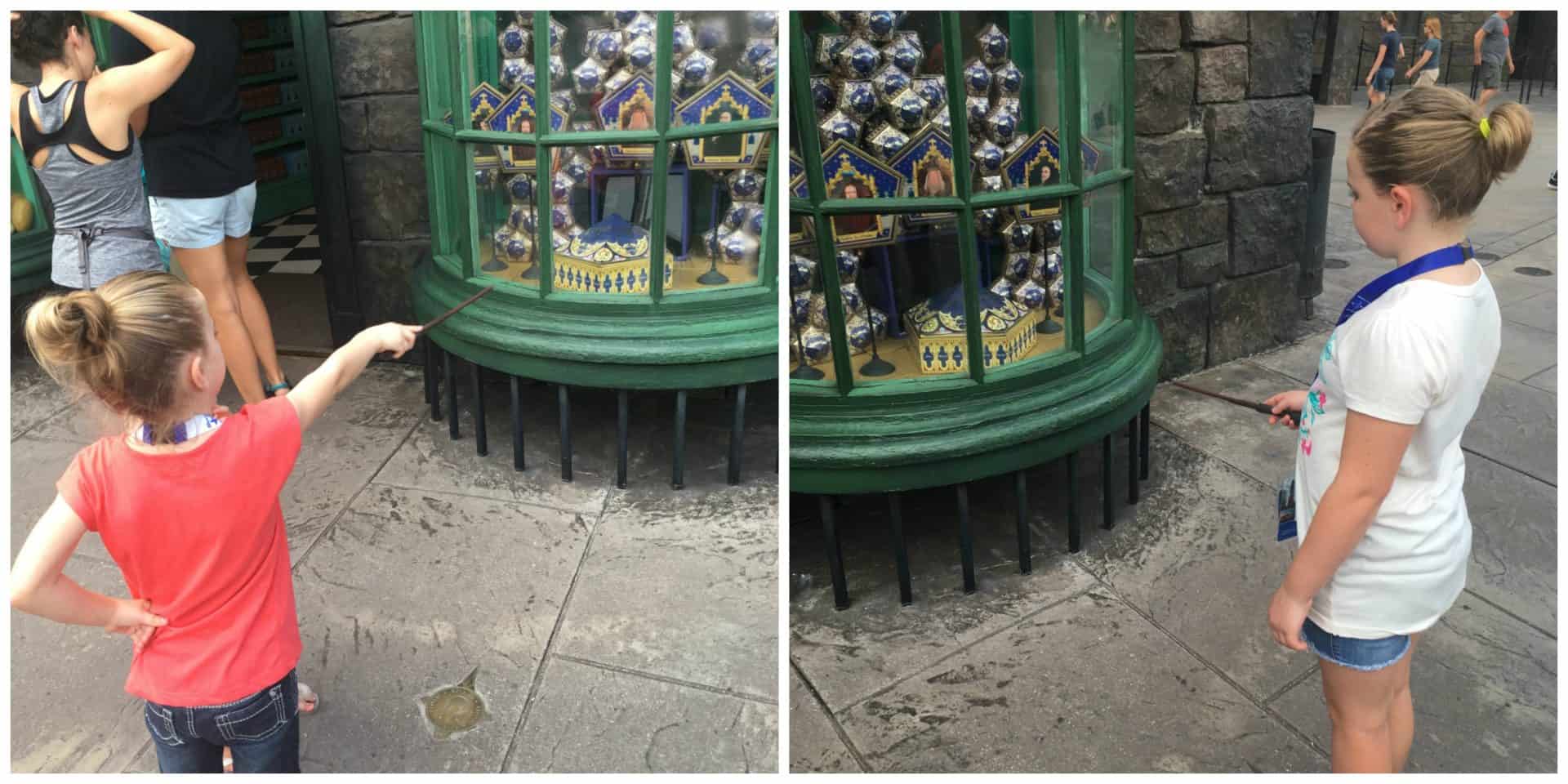 Get a Wand:
We got one wand for our family. They all took turns and absolutely LOVED it! Some were harder to do than others, the my girls loved giving them a try. It really is such a fun experience to get a wand there in the park!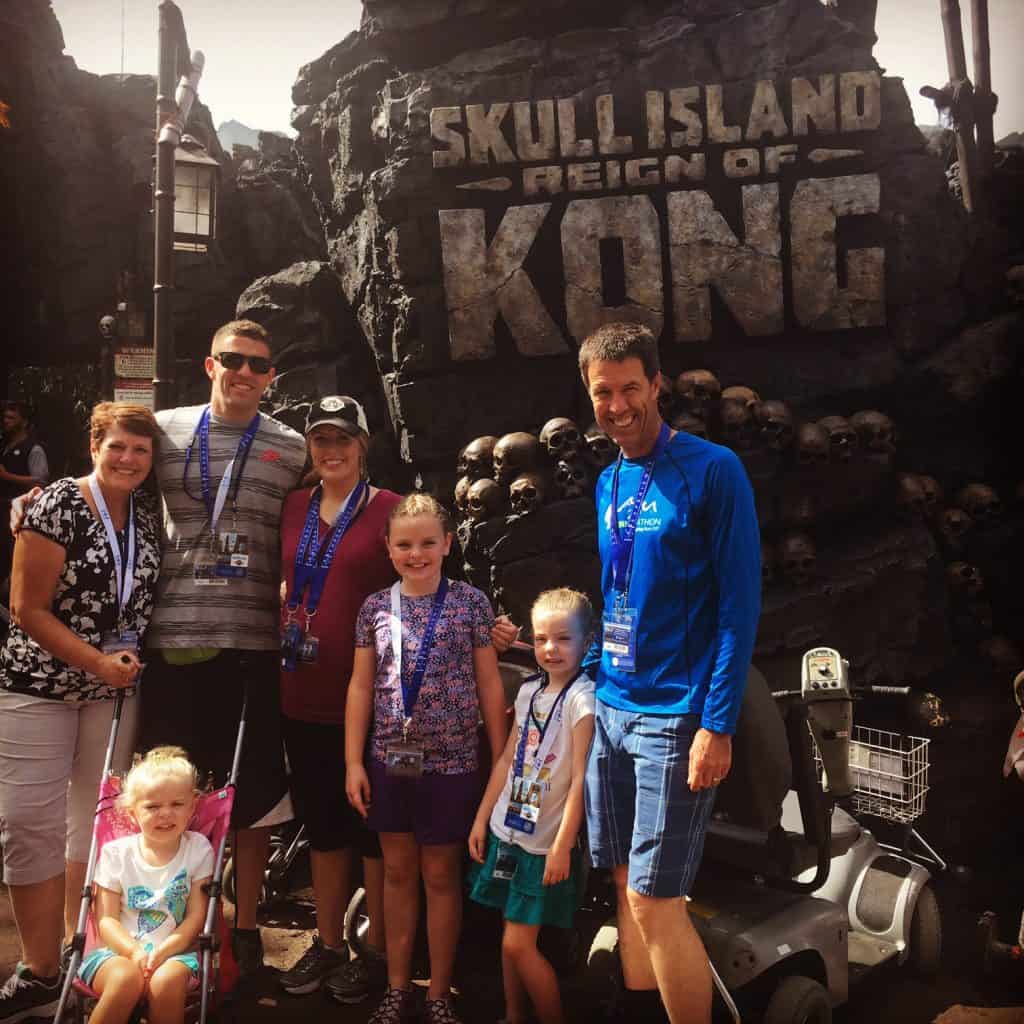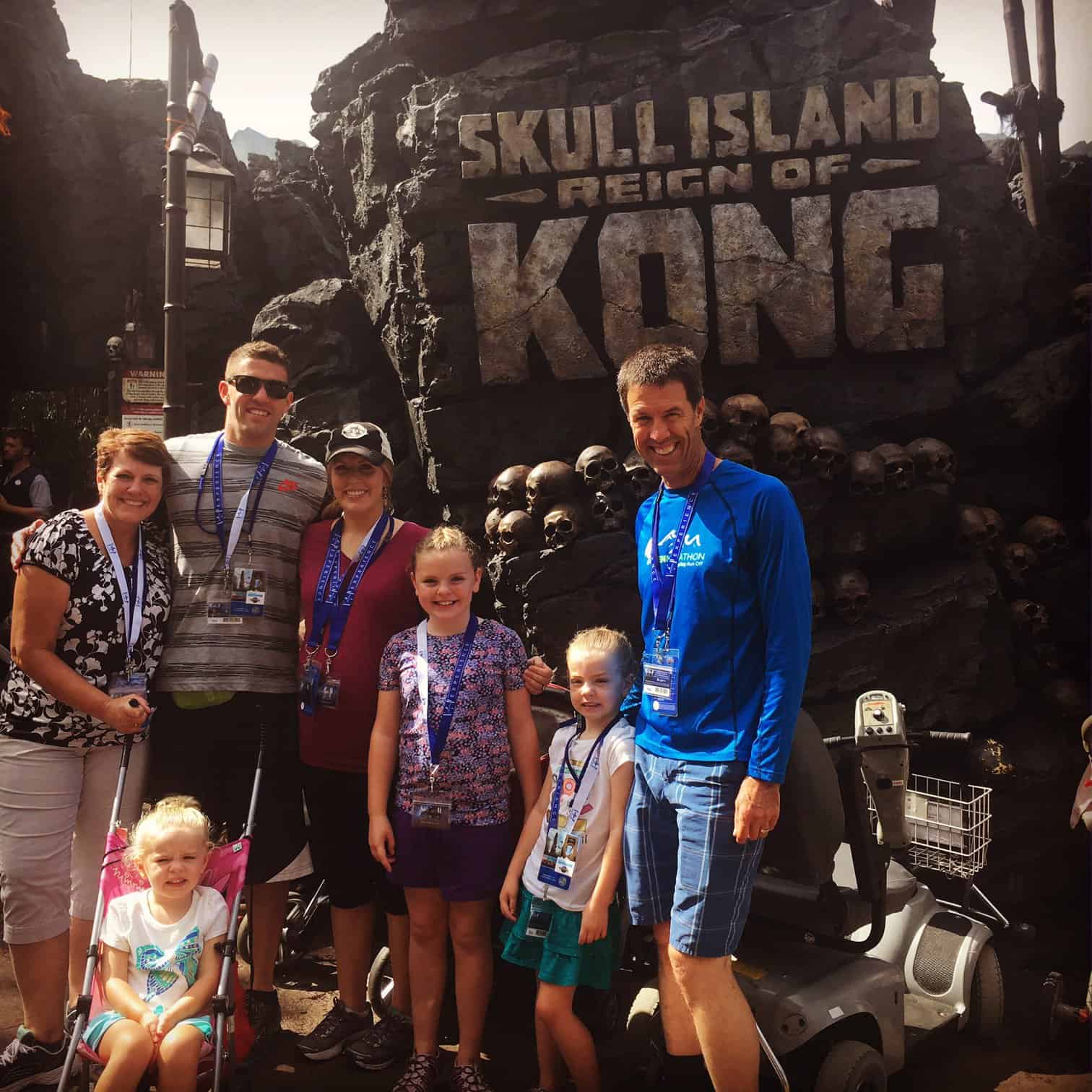 Reign of Kong:
This 3D Animontranics ride is amazing! It was a little scary for my 3 year old, but my 6 and 8 year old LOVED it! (Along with my husband and In-laws). The animation is so amazing and Kong really looks real. This ride is one you have to experience!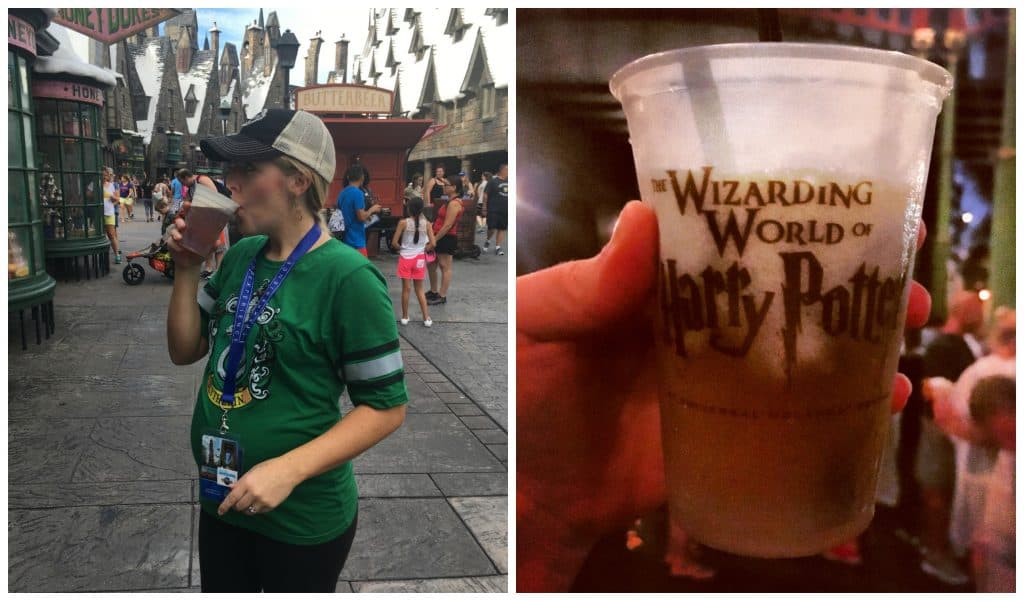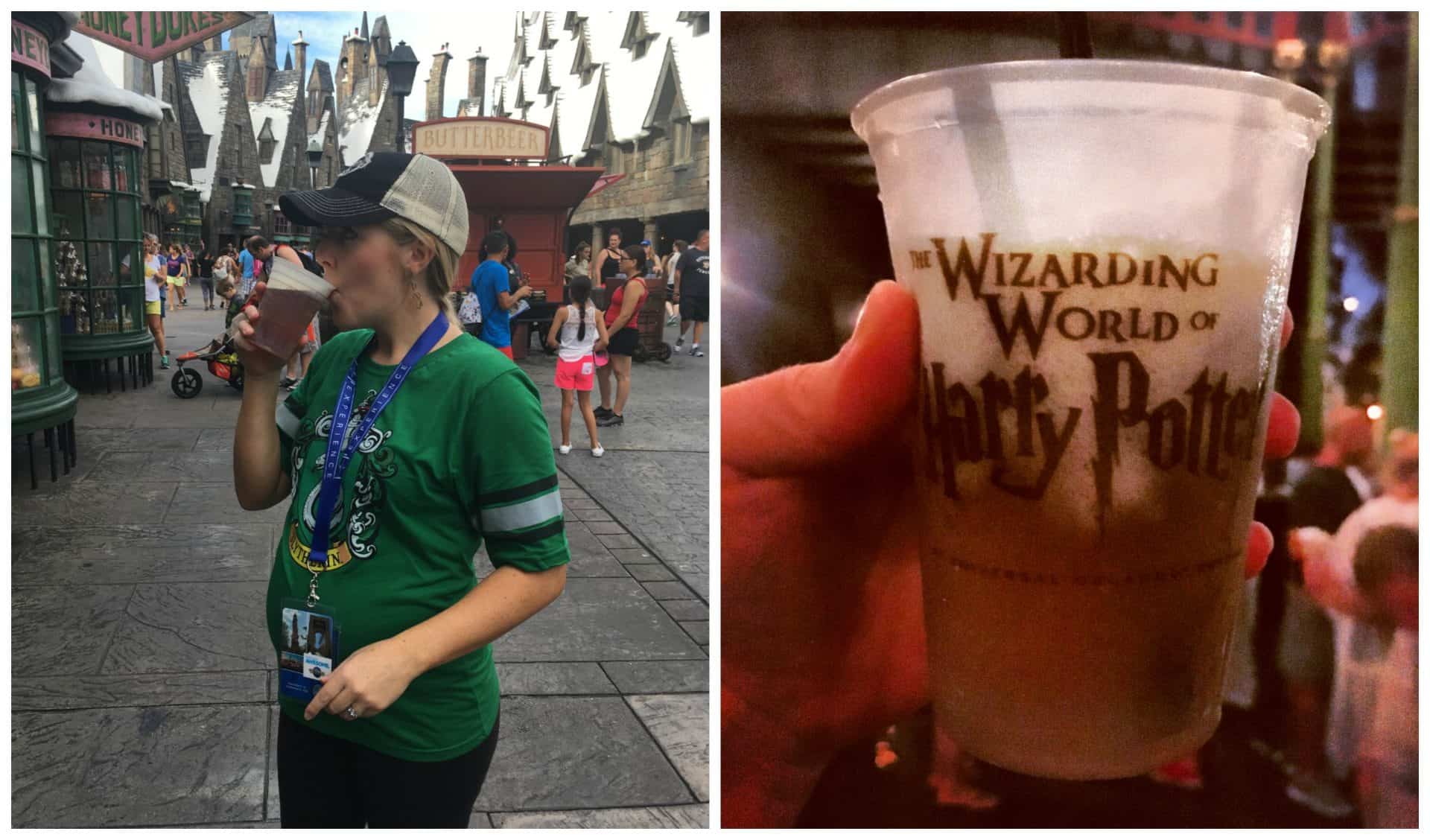 Butter Beer:
Whether it is in ice cream form, plain, or frozen, you MUST try Butter Beer. If you are a fan of butterscotch, then you are going to love it! It also is just fun to experience the magic of walking in Harry Potter World drinking your Butter Beer.  I lost count of how many Frozen Butter Beers I purchased-  they are that good. (Especially when you are pregnant on a HOT day!)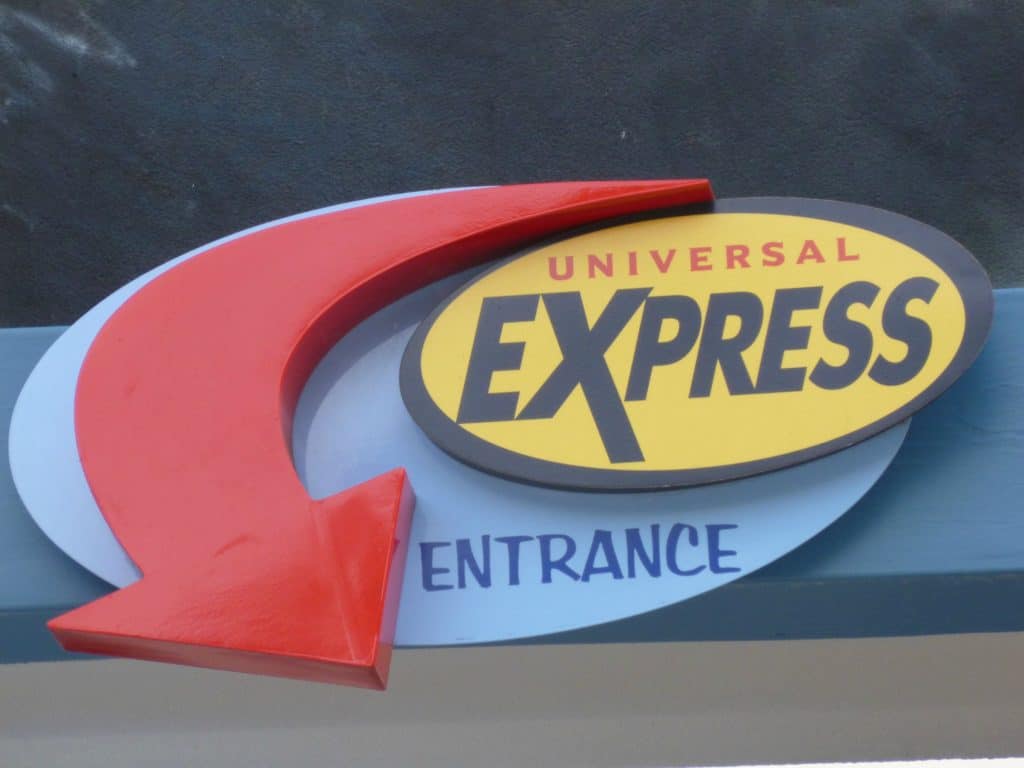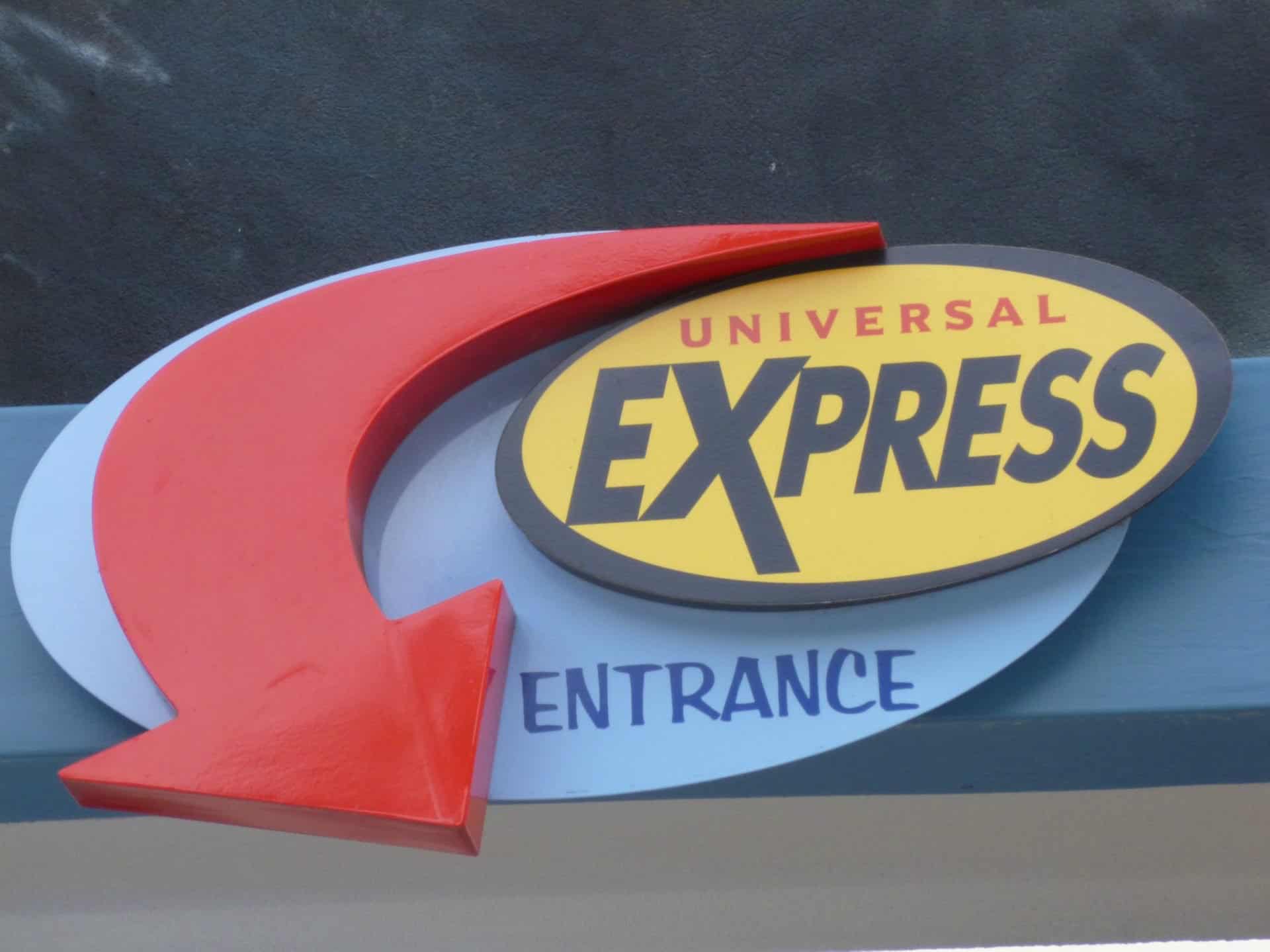 The Express Pass:
When you stay at 1 of 5 Universal hotels you get an Express pass. This is a HUGE time saver and you can get through MANY more rides when using an Express Pass.  The three resorts that offer the free express pass are:
Loews Portofino Bay Resort
Orlando Hard Rock Hotel
Loews Royal Pacific Resort
You can also purchase an Express Pass when you get to the park. They differ in prices depending on the the day, but it is worth it to do for at least one day.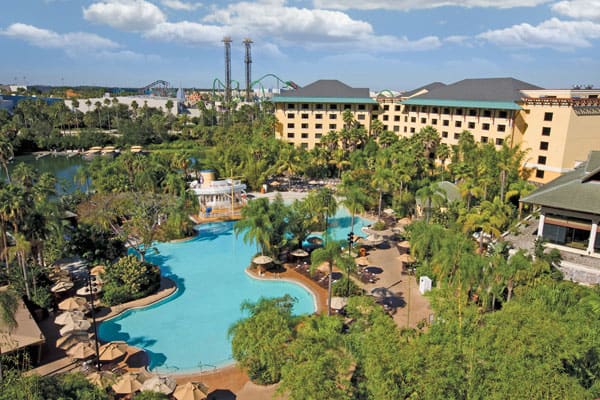 We stayed at the Loews Royal Pacific Hotel and it was AMAZING! We could walk or take the free water taxi right to the entrance of the park! When it got really hot we would take the water taxi back to the hotel and swim for a bit.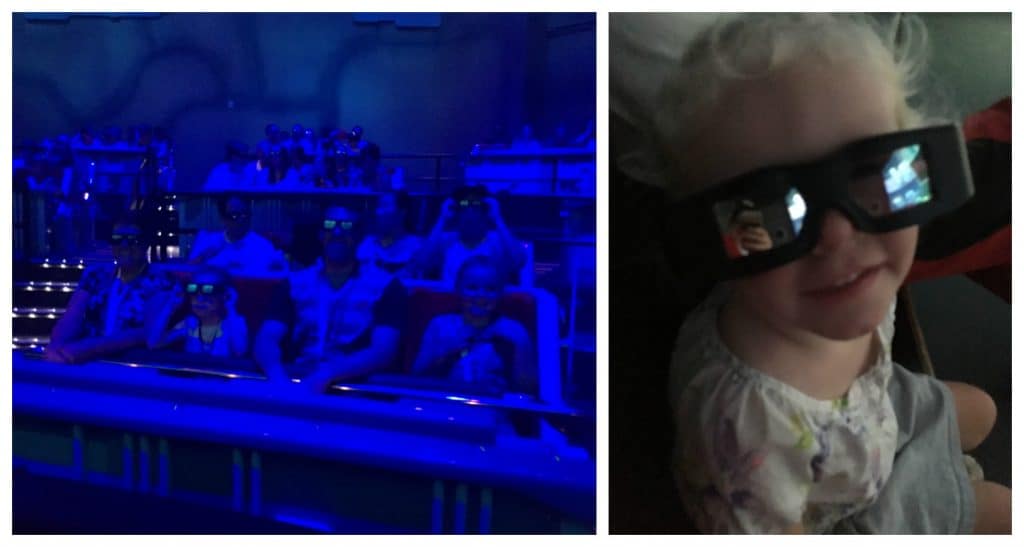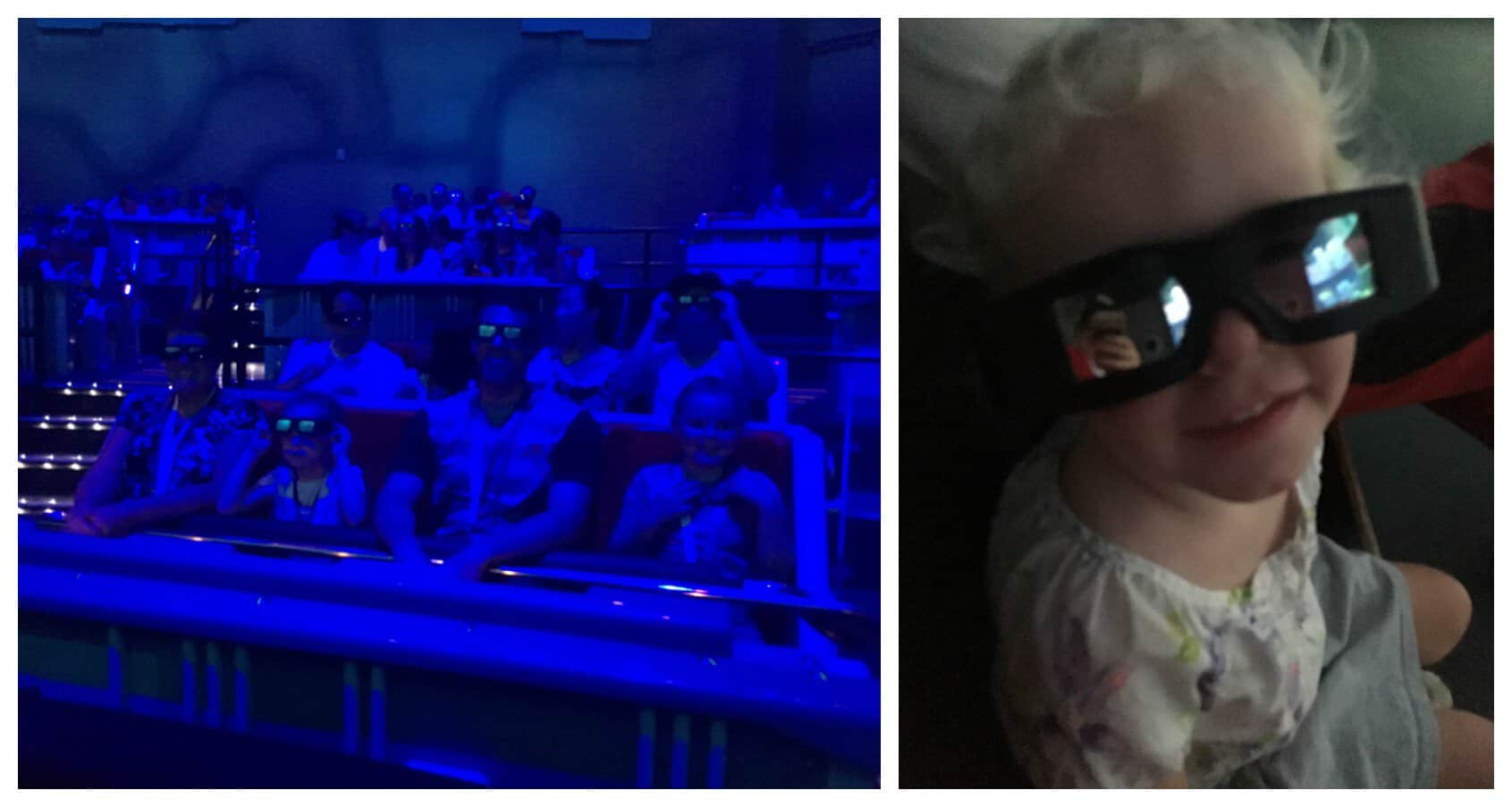 Despicable Me: Minion Mayhem:
This ride is a BLAST! My 3 year old couldn't go on the moving part (neither could I being pregnant and all) but what many don't know is that there is a stationary section. It is perfect for little kids, babies, or those that get a little sick watching a 3D ride.

Men in Black: Alien Attack
You must protect the world from the aliens in this ride! It is a point based ride and we loved riding it over and over again trying to beat our scores (and each other.)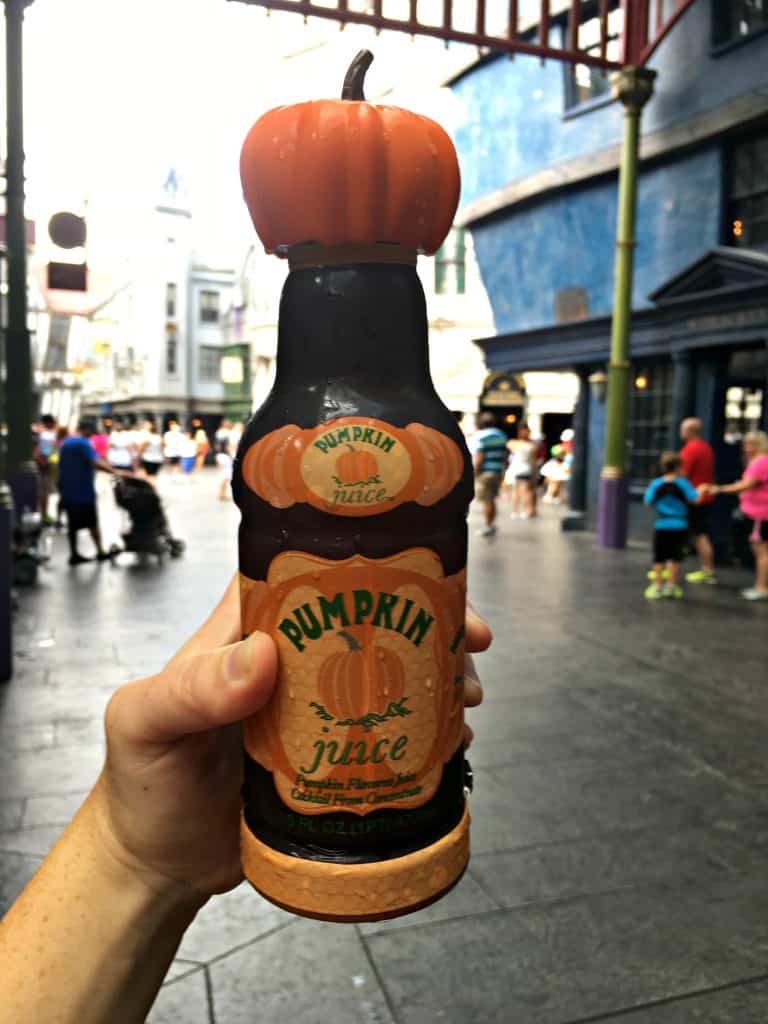 Pumpkin Juice:
If you are a Harry Potter fan, then trying Pumpkin Juice is a must. It is a mix between an apple cider and pumpkin flavoring. I Loved it!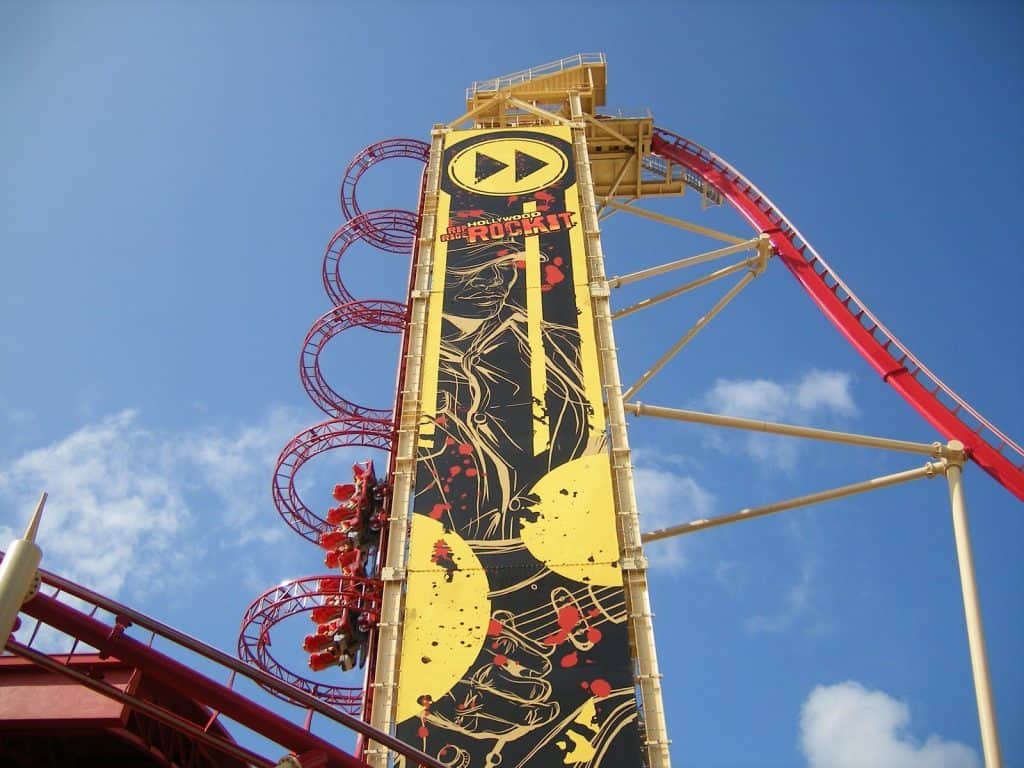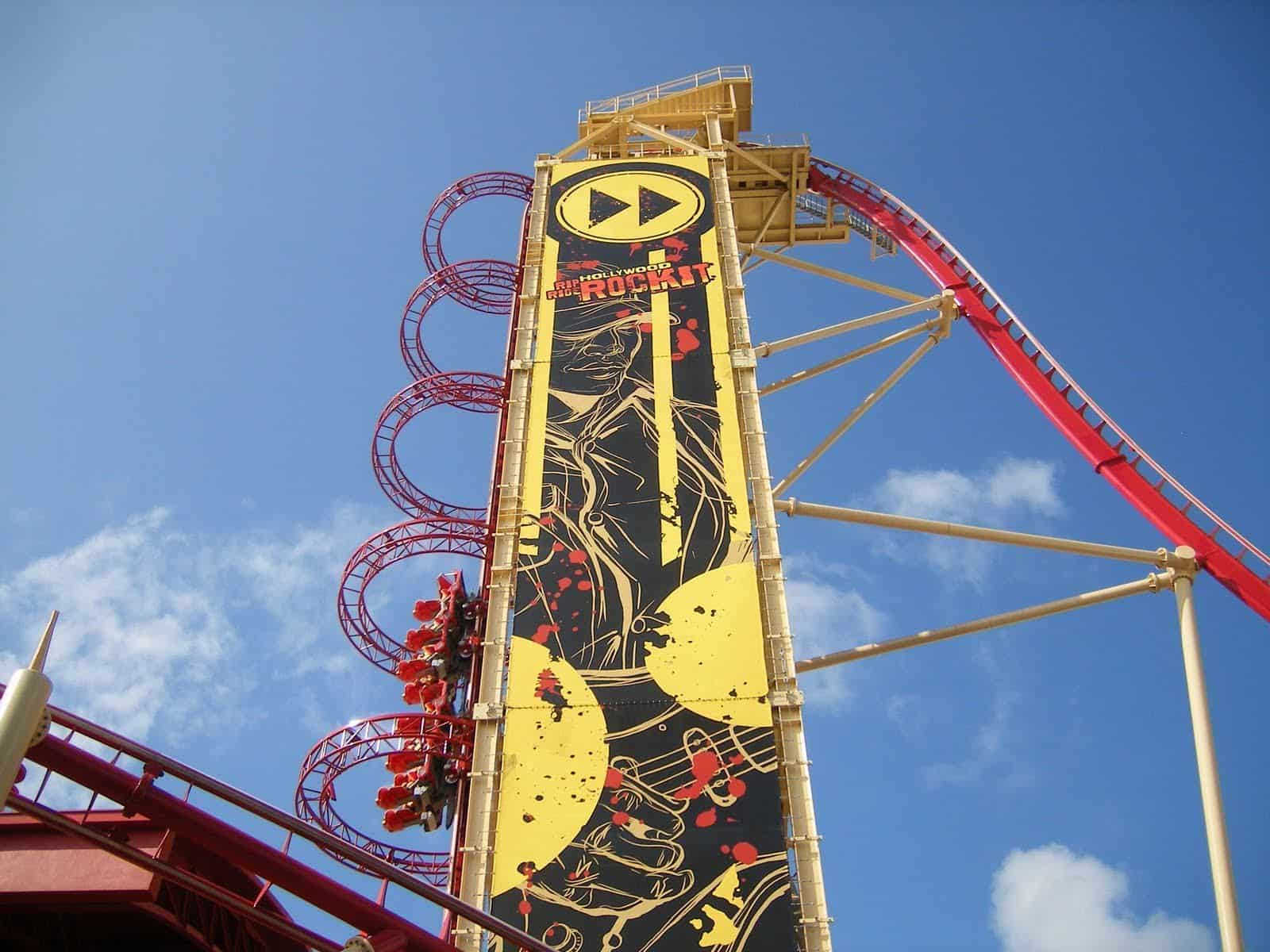 Rip Ride Rockit:
If you don't like getting bumped around on roller coasters, then this ride is for you! It is surprising smooth and the kids will love it! My 9 year old rode it over and over again!
Jurassic Park River Adventure:
If you are a fan of the Jurassic Park movies, then you are going to love this ride. My 6 year old absolutely loved the 85 foot plunge into water. If you don't want to get wet, I would suggest wearing a poncho on this ride.
We reserve our vacations through Get Away Today and they will beat ANY price!
Curious how much it will cost your family? You can check it out HERE.