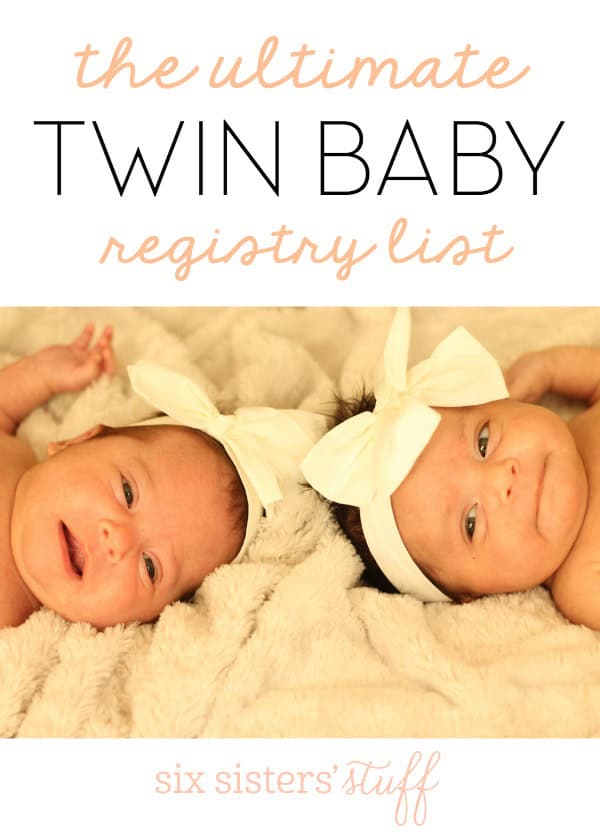 My girls are officially two months old! Seriously, that FLEW by! I was SO, so nervous (and so, so excited) when I found out I was having twins. I immediately starting scouring the internet for what I would need. What did I need two of? What was just fluff? I had 7 months to prepare, and I knew that our finances would take less of a hit if I bought things over a 7 month period instead of one huge CHUNK. After looking through several lists, talking to a lot of other twin moms, surviving the first few weeks with two newborns, and a few attempts at putting together an ULTIMATE list of must-have items for twins (and falling asleep at the computer a few times), here it is:
THE ULTIMATE TWIN BABY REGISTRY.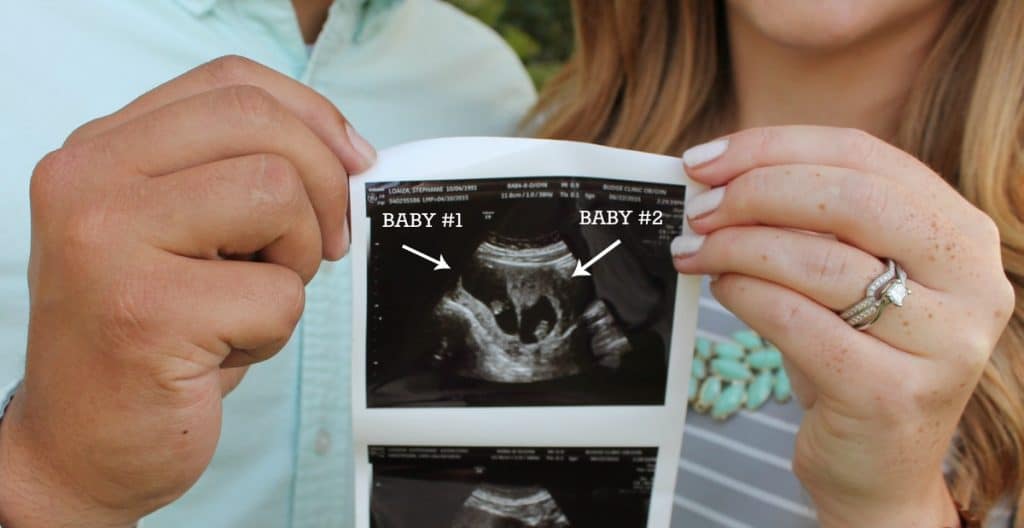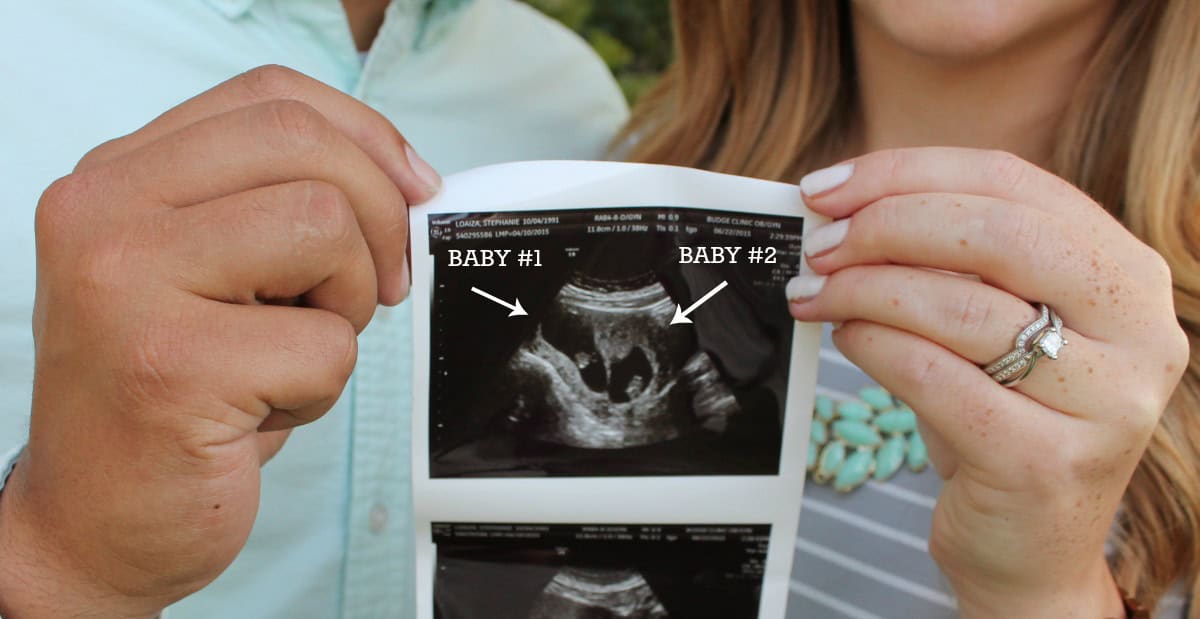 Now, I do have to add a disclaimer – there are the essentials and a few of my personal favorites (let's be honest – with two little girls, a tiny bit of spoiling was in order!). I'll continue to add to the list as my girls grow with things I love and things I can't live without, but for now, this is a great place to start if you are expecting twins! 🙂 To mothers of twins (and multiples) everywhere, I applaud you! To expecting mothers of twins, just know it can be rough, but the good and the fun and the amazing moments totally outweigh those last few weeks of pregnancy and the sleepless nights! 😉 You can read my recommendations and explanations, and then scroll to the bottom to find a downloadable, printable list.
Have questions or want to see more pictures of the twins? You can follow my personal account on Instagram.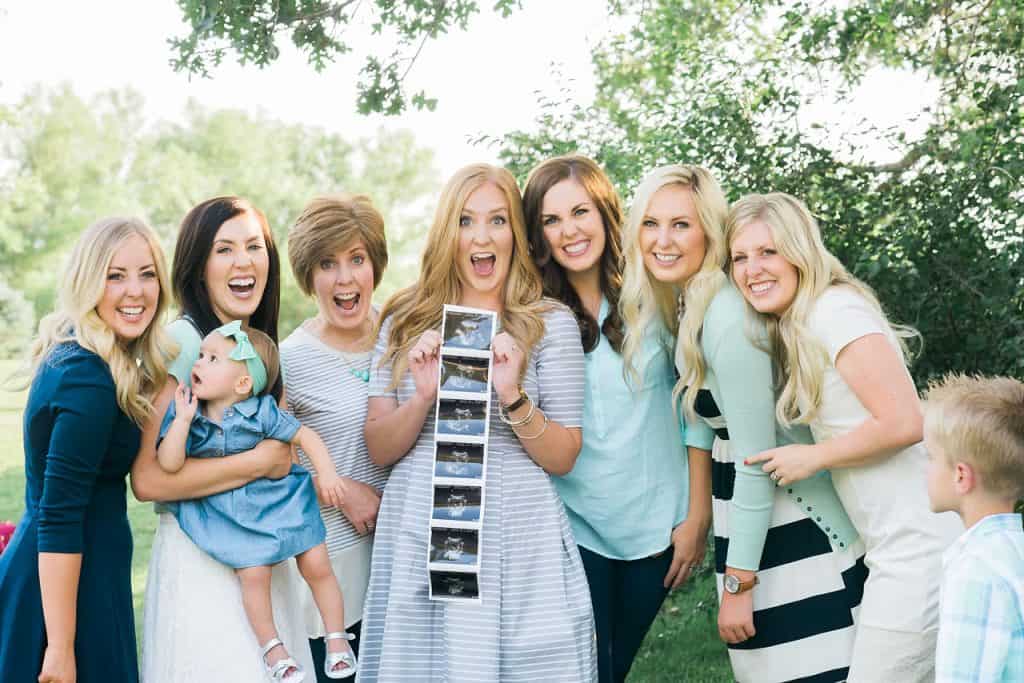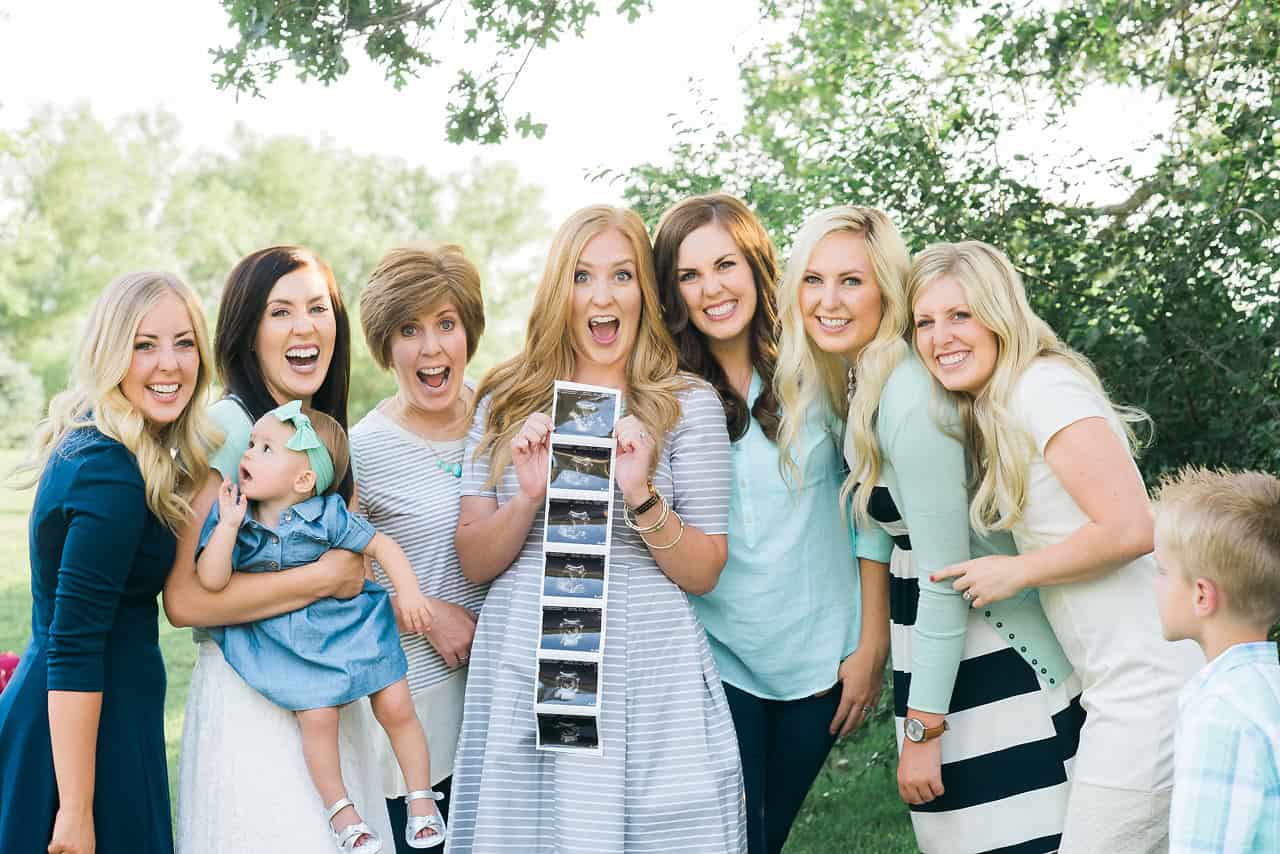 During the pregnancy: Twin pregnancy is a wonderful, unique, horribly hard thing in the best way possible. 🙂 The next few months will be centered around taking care of those babies, and that includes taking care of yourself, too. There were a few things that I LOVED and made my life easier to…handle (I have no better way of saying that! Hahaha!).
Clothing: Let's be honest…as soon as I found out I was having two girls, my first thought immediately went to all the cute clothes they have for baby girls! I got really excited (and I did splurge on a few things), but that excitement started to falter because two sets of everything adds up real fast. Here's what I had (and survived just fine with!) in newborn size. When they hit 6 weeks, they finally outgrew most of their newborn items. I had a few 0-3 month items from my baby showers, but mostly I have been buying things as they've gotten bigger (and I've stayed around the same amount of these items in the 0-3 month size).
Short-Sleeve Onesies: I had 10 (most of them were these kind from Carter's), and they were perfect for warmer days when we went for walks outside.
Long-Sleeve Onesies: I had 10 of these, but I loved the plain white long-sleeved onesies with mittens on the end the most!
Pants: I had 8 pairs, and all of them were tiny little leggings I picked up at Target. We didn't go out every day, and usually we only wore pants when we left our house. 🙂
Socks: I had 12 pairs (because they came in packs of 6). Even if we weren't wearing pants, we usually still wore socks so they could keep their tiny little toes warm.
PJs: I had 12 jammies. My recommendations? Buttons are your worst enemy in the middle of the night, so go for zippers, sleep sacks, and gowns (you'll thank me later).
Mittens: I had 4 pairs. If they weren't swaddled, or wearing long-sleeve onesies, they had on these mittens! No matter how many times I cut their fingernails, somehow they always still managed to scratch themselves if their hands were free!
Hats: My babies wore beanies round the clock when they first got home. Even with full heads of hair and warmer weather, they were still just so little and so cold. As much as I love those hospital beanies (NOT!), I got some from KBcute Designs that I loved. Bonus: They have matching swaddles to go with them! 🙂
Bows: You knew there were going to be bows on this list, right? I couldn't help it! I won't tell you how many I have (read: way too many), but we don't go out the door without them! My favorite right now? These cute tiny leather bows from Modern Piggy. I think I have every color (if I don't yet, I will! Haha!).
"Going home outfit": I bought special outfits for the girls to come home in from the hospital (these outfits). The hats were a little big (my babies had really small heads!), but I loved the footed leggings 🙂 You can find more sets like those from most baby stores, too.
Shoes: Now, we all know these aren't necessary, but I am obsessed with the Freshly Picked Moccs and I think they look so cute on tiny feet! And I will keep buying them until they can't fit in their sizes anymore. If you're nervous about the price – they do a sale twice a year, and that's when we usually stock up! *Update: we STILL love these shoes. My babies learned to walk in them and I just keep buying them because I'm obsessed. Not sponsored, just true.
Bathtime:
Feeding: I nursed and supplemented our girls up until they were about 5 weeks old, and then I switched to solely bottlefeeding (again, you gotta do what you gotta do!) – but here's what I would recommend for both.
Nursery:
Baby Gear:
Car Seats: We went with the Britax B Safe 35 Infant Seat – because I knew I wanted a Britax Stroller (I read a ton of reviews, and the Britax B-Ready and City Select Stroller had the best feedback from twin mamas). *Update: When they outgrew those, we went with the Maxi Cosi Pria 70 – and we have LOVED those, too. They'll be in those for the next few years!
Car Seat Bases: We picked up these car seat bases from Britax because they make your life so. much. easier. getting two babies in and out of a car. I'm still contemplating buying a second set for my husband's car! 🙂
Car seat covers: I knew my babies were most likely going to be very small, there were TWO of them (people love to stop and chat about twins – just a heads up. Most of the time they are so nice and funny!), and I [hoped] they were going to be very cute – which is a recipe for disaster when it comes to overly confident strangers. Maybe it's the first time mom in me, or the slight germaphobe, but I didn't want complete strangers touching my babies (especially as newborns). I used my multi-use covers religiously every time we left the house. They kept my babies warm, I could use them if I needed to nurse, and it kept unwanted hands off. 🙂 *Update: USE THESE EVERYWHERE. HIGHLY RECOMMEND STILL!
Double Stroller: Like I mentioned above, the B-ready Stroller and the City Select had THE BEST reviews of any double strollers I looked at. One day I'll probably branch out and get a side-by-side jogging stroller to add to my arsenal, but for now, the B-ready works like a charm. It also turns on a dime, which is helpful when you are pushing a stroller and pulling a shopping cart (just wait, that's really a thing for twin moms!). If you get the B-ready, you'll also need this adaptor for the second seat just so you are aware.
*Update: we ended up getting the BOB Double Jogging Stroller when the girls were 10 months old and we have LOVED it. It's our "adventure stroller" – for hiking, the beach, disneyland, you name it. HIGHLY RECOMMEND (especially when you add in the snack tray!) I trained for a half marathon with it and the girls were totally content while I ran!
*Update #2: Now that we're adding a third baby, I would opt for the City Select because of the kickboard capabilities and the way the seats can be configured! They're around the same price, so save yourself the trouble and get the city select in the first place!
Swings/Rocker: Everyone always told me every baby is different, and you just don't know what they'll love until they're born. I was so nervous that one baby would hate their swing, so I ended up getting one MamaRoo and one RockaRoo. If you don't know what those are, I highly recommend reading up on them! They. Are. Amazing. I'm not paid to say that – I bought them both myself from Target, and they seriously save my life on a daily basis. Both babies LOVE the MamaRoo, and one of my babies absolutely loves the RockaRoo so I'm glad I got both. The thing that really sold me on them (besides the reviews), is the small amount of space they take up. I did NOT want to have a bulky swing in the middle of our tiny two-bedroom apartment, so these were the best options. Worth every penny, in my opinion. Update: I still stand by this opinion. Especially the MamaRoo – that thing saved our lives.
Diaper Bag: I knew I wanted something that didn't scream "first time frantic mother coming through!" so I searched the interwebs high and low for something a little more chic. I stumbled upon Lily-Jade when my friend tagged me in a post on Instagram and it was love at first sight. I love that it doesn't look like a diaper bag, and the inside is one beautiful organized pocket extravaganza. Plus, it has the option to wear it as a backpack or over-the-shoulder, it includes a changing mat, and that fresh new-leather smell is pretty much amazing. *Update: still love my Lily-Jade bag (it's lasted a solid 2 years!), but I went with the Freshly Picked diaper bag this time around and one week in, I am LOVING it.
Wraps: I have literally been using a wrap for one of the girls for about 50% of the time it took me to write this post. So, to say they are really handy is an understatement. Brooklyn LOVES to be held. All day. So this Solly Baby Wrap is really the next best thing and I can be hands free to get other things done. 🙂
Carriers: My husband is a really good sport about things, but I couldn't convince him to wear a wrap! We ended up buying two Baby Bjorn One Carriers (he got one in black) for more rigorous hiking activities. Although now that I've mastered my wrap, I may just use that! *Update: These have gone EVERYWHERE with us. Would HIGHLY recommend. We still use them!
Bumbos: These are our very favorite thing as of late. Well, Brooklyn's favorite thing – Olivia is still unsure about the whole "sitting up" thing.
High Chairs: At 6 months old, we started feeding the girls solids. These Phil and Ted's High Chairs have been a favorite (and one of the most commonly asked questions we get!).
Buggy Bench: Not an essential, but once you start venturing out to stores, you'll realize how far and few between those double carts are! Our Buggy Bench is a LIFESAVER (no, not sponsored, I just really, really love it). We used it from about 9 months on. We're still using it and they're two, so I'd say it was a good investment!
Other Essentials:
Want to see an easy printable version of this list? Download it HERE.
Have any questions? Comments? Let us know below!
**This post does contain affiliate links to some items. Thank you for allowing us to use links like that to support our blog so we can continue to do what we love.**