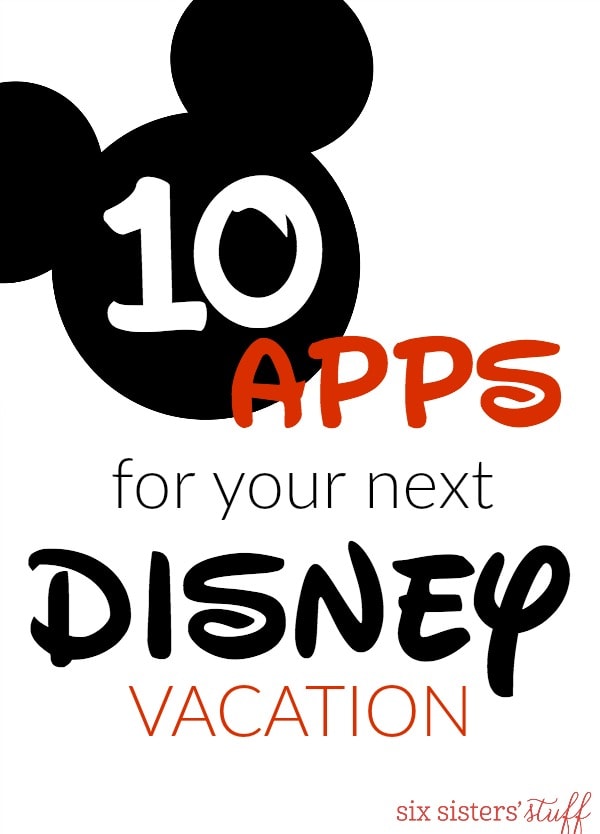 Want to get the most out of your next Disney Vacation?! We know you'll be wanting to capture every moment and get the most out of every minute. These apps will help you plan your trip, navigate the parks, and make it your most magical vacation yet. While you don't need every single one of these apps (I don't know who has that kind of space on their phone!), pick and choose the ones that will be most helpful (and fun!) for you and your family. Have any more apps you'd recommend? We'd love to hear in the comments below!
Before you go:


Booking App. If you're not using a travel agent or planning service, we'd recommend an app to get good deals on flights, hotels, and cars. Sometimes you can even get special deals by booking through the app instead of on their site! We have used Kayak and Hotwire, and haven't had a problem with either of them! Mouse Memo is also a really cute trip organizer that is made specifically for Walt Disney World Vacations.
Flying? If you book through Kayak or Hotwire, you will get flight updates – but sometimes we find great deals (or use sky miles) and prefer to use the individual airline's app. You get automatic updates, and most places you can use your mobile device to get on board (instead of printing out a ticket).

Driving? Are you making a road trip? Google Maps is a must. Want to avoid traffic and see where you can expect delays? Try the Waze app. Need to fill up on gas, but want to make sure you're getting a good price? GasBuddy will be your best friend.

Weather App. You'll want to plan ahead so you can pack accordingly when it comes to the weather. We love the Weather Channel app.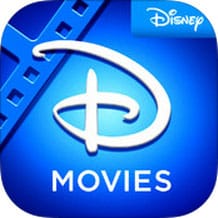 Build the hype. Some of the most exciting days are the ones leading up to the vacation! Have fun with the Show Your Disney Side app or Disney Movies Anywhere app (that will definitely come into handy on the plane ride or the car ride, too!)
In the park: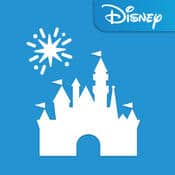 My Disney Experience (for Walt Disney World) or the Disneyland App. Brought to you by Disney themselves, you can use these apps to locate your favorite characters, see your Fast Pass times, and buy e-tickets (so you don't have to wait in the ticket line!).
Capturing Magic. You'll want to document all those special moments – and the Capturing Magic app is available for both Disneyland and Disney World. The app will remind you of photo opps coming up, plus you can take notes of who you've taken photos with and where. It also has the ability to export photos, or post them directly to your social feeds.
Wait Times. We loved the free wait times app while we were at Disneyland (they also have a Disney World version). While other apps have wait times, we loved that these were updated regularly by other users in the park, giving us pretty up-to-date and accurate times (sometimes they were more accurate than the ones on the official Disney app!)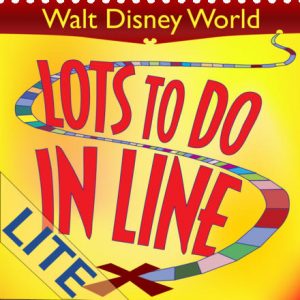 Lots to Do in Line App. While this app will cost you (it is $5.99 for the Disneyland version and $6.99 for the Disney World version), it will help keep you occupied during those long wait lines where fast passes are not an option! With over 1,000 questions and "treasure hunts" to find while you're in line, it will definitely make those longer lines seem a lot shorter.
Disney World Dining. This app is just what it says – all of the places you can eat in Disney World. While it does cost $1.99, it's perfect if your kids are a little older (or if you're going sans kids) and will appreciate some of the delicious foods they offer. The thing we love about this app – it includes full menus, pricing, and every single place you can eat in each of the parks, waterparks, resorts, and downtown disney.
Disney World Lines from Touring. Want somebody else to help you decide when to go and where? The Disney World Lines App will decide for you, taking into account what rides are busiest and when, and Fast Pass availability. Plus, with their "Crowd Calendar", you'll be able to see which parks in Disney World are more crowded (and what days to avoid them).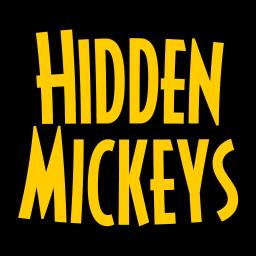 Hidden Mickeys. Want to discover some secrets on your next Disney Vacation? Try the Hidden Mickeys app ($7.99 for Disney World, $5.99 for Disneyland). Like the book, the app will show you where you can find the magical "hidden mickeys" throughout the parks. One thing the app does offer that the book cannot? A GPS locator, letting you know which hidden mickeys are nearest to you. This is a great way to bring an extra touch of magic to your vacation.
After the fun:
Bring home the magic. Now, of course it wouldn't be a complete list without the Shop Disney Parks app! Can't find the size you want or decide you really want something after you leave the park? You can now purchase exclusive Disney merchandise (that you can't find outside the parks) straight from your phone. The app itself is free, which is great, because the merchandise is not! 😉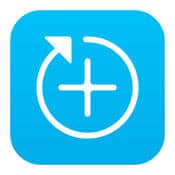 Save your memories. We love using apps like Instagram and Facebook to save and share our memories. Looking for ways to add words or designs to your photos? We love the Studio app and Rhonna Designs to add a little flare. Plus, when you post your photos to Instagram, you can later print all your Disney Photos out into a Chatbook, making them easy to display in your home.
Have more suggestions? We'd love to hear them below!
Planning a Disney Vacation?
Be sure to check out Get Away Today for awesome deals and packages to make the most of your Disney experience!