I LOVE dessert. I could eat it for every meal (which doesn't help when I'm trying to look good for my wedding)! Every time I go home I stop at this cute, local sandwich shop, Cutler's, for my favorite treat. Their Frosted Peanut Butter Cookies are every chocolate-and-peanut-butter lover's dream!  When I found the recipe on their blog, I was ecstatic.  They taste just like the real deal! And I am sure that you will love them just as much as I do. 😉
Peanut Butter Cookies
1 cup butter, room temperature
1 cup brown sugar
1 cup white sugar
1 teaspoon salt
1/2 teaspoon baking powder
1/2 teaspoon baking soda
1 teaspoon vanilla
2 eggs
3 1/4 cups cake flour
1- 10 oz bag Reese's Peanut Butter chips
Pre-heat oven to 350 degrees and place rack in center of oven. Cream together butter, sugars, salt, baking soda and powder.  Add vanilla and eggs. Mix well. Add flour and peanut butter chips. Mix just until flour and chips are blended together. Scoop into 2 inch balls and place on a parchment lined cookie sheet about 4 inches apart. Bake for 10-12 minutes.

Peanut Butter Frosting
1/2 cup butter, softened
3 cups powdered sugar
1/2 cup peanut butter
milk (to thin to proper consistency, I used about 3 Tablespoons)
Cream together room-temperature butter and powdered sugar. Add peanut butter and beat until smooth. Add milk a tablespoon at time, just until frosting is smooth and creamy. Set aside.
Chocolate Frosting
1 cup butter
5 cups powdered sugar
1/4 cup unsweetened cocoa
1 tablespoon vanilla
1/4 to 1/3 cup milk
Cream butter and 5 cups powdered sugar. Add cocoa and vanilla. Add milk a tablespoon at a time until frosting is smooth. If needed, add more powdered sugar.
After cookies are cooled, frost with peanut butter frosting. Then frost on top of the peanut butter frosting with the chocolate frosting. When spreading the chocolate frosting on top of the peanut butter frosting, be very gentle and leave a small space between the edge of the peanut butter frosting and the chocolate frosting for a layered frosting look.
Looking for other great cookie recipes?
White Chocolate Raspberry Cheesecake Cookies
Cake Mix Sugar Cookies
Chocolate Chip Turtle Cookies
Root Beer Float Cookies
Mini Sugar Cookie Fruit Pizzas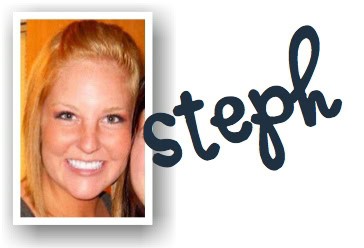 Did you know that My Recipe Magic (our new site) now REWARDS you for using it?
Earn points by uploading a recipe, commenting on other recipes, creating a shopping list or cookbook, and so many other ways! Then redeem your points for gift cards and giveaways.
Join us today at
MyRecipeMagic.com!