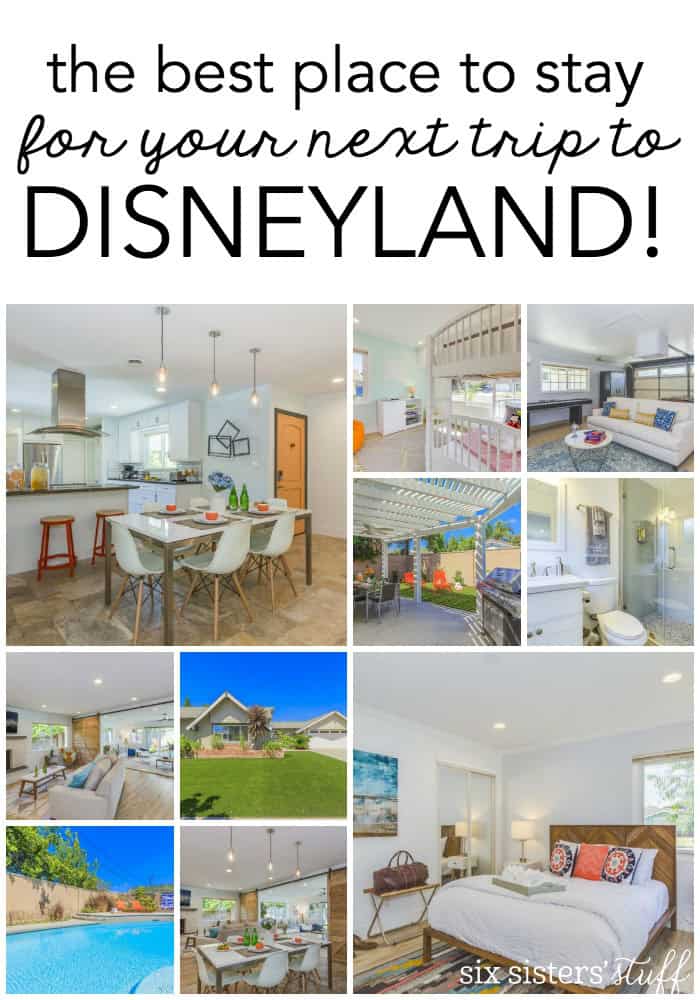 You all know how much our family loves Disneyland.  I had been begging my husband for the last year for us to take a trip to Disneyland, and I finally got him to give in!  We were looking into staying at a hotel near Disneyland, but the prices were so high and all 5 of us would have had to share one room.  With a 5, 3 and 1 year old…..that isn't always pretty!
We did a little research and found Twelve Springs. Twelve Springs has 13 rental properties in Orange County that are absolutely gorgeous and affordable!  Twelve Springs is committed to making your vacation with them relaxing and stress-free.  From the moment we checked in to the moment we left, they were absolutely wonderful!
We stayed in the Harriet Haven, which has 4 bedrooms/2 bathrooms, all for the price we would have paid staying in a nearby hotel with all of us in 1 bedroom!  I can't even begin to tell you how nice it was to return home to a clean, spacious home at the end of an exhausting day at Disneyland.  Our kids were in separate rooms so everyone slept better and woke up with more energy the next day to hit the parks!  Even though there were only 5 of us, this house actually sleeps 12!  My sisters and I are already planning a trip back with our families because there would be more than enough room for all of us!
Here are a few pictures of the Harriet Haven.  It is so light and spacious and was the perfect retreat after a busy day!  It was only a few minutes away from Disneyland and was near plenty of shopping and restaurants.  It was the perfect location!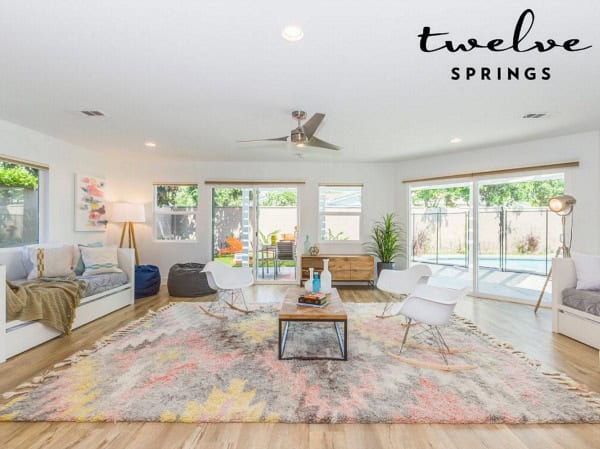 I loved this living area.  Our kids thought this was the coolest room ever.  It has two huge barn doors that close it off if you need to use it for people to sleep in!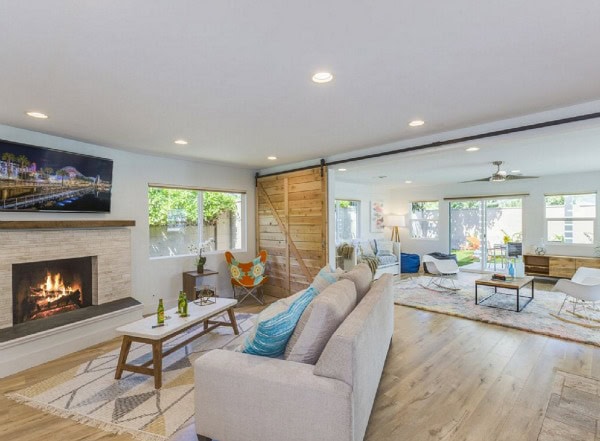 The home was decorated like model home.  My kids were literally running around yelling that it was the "coolest house ever!"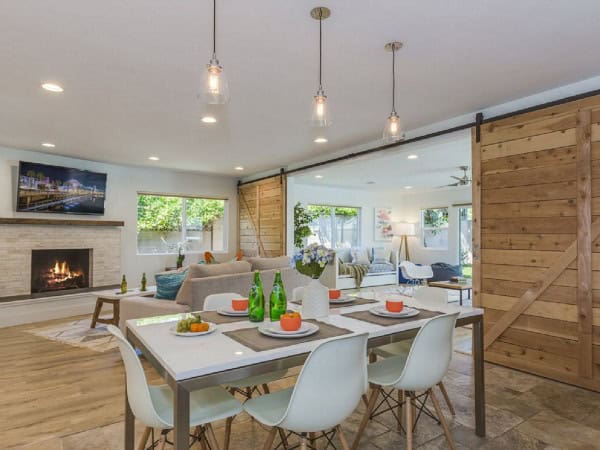 We absolutely LOVED having a dining room to eat breakfast in every morning!  I hate trying to eat breakfast in a squishy hotel room before heading over to the park, so this was seriously a lifesaver!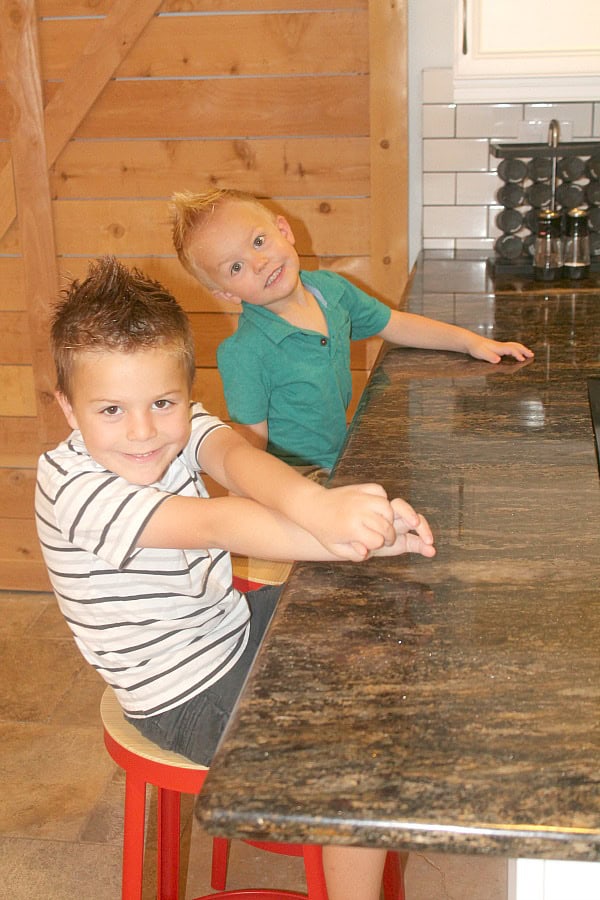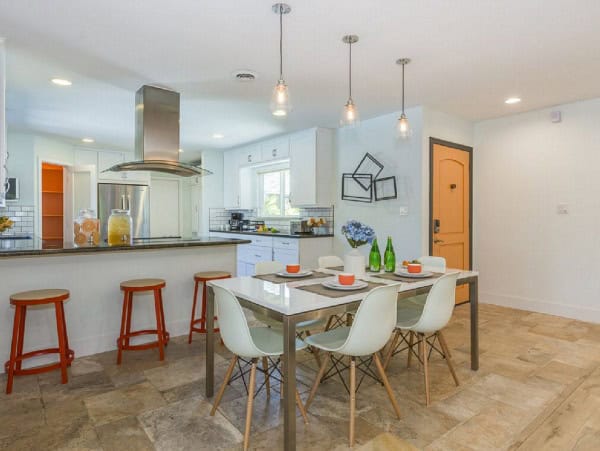 Can you believe this kitchen?!  The kitchen is fully stocked with dishes and anything you would need to make a home cooked meal!  It was amazing.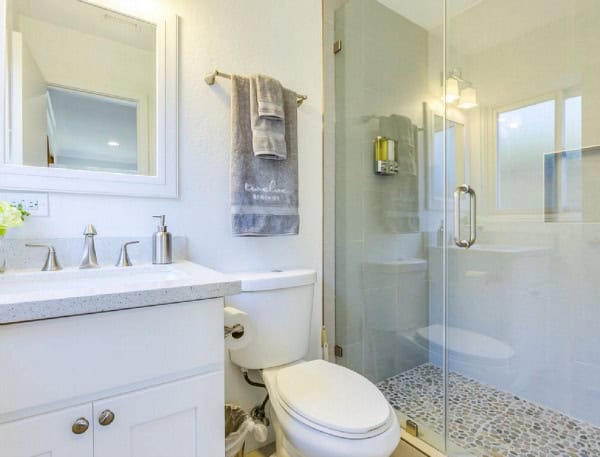 And then there were the bathrooms….seriously?  They were totally spa worthy!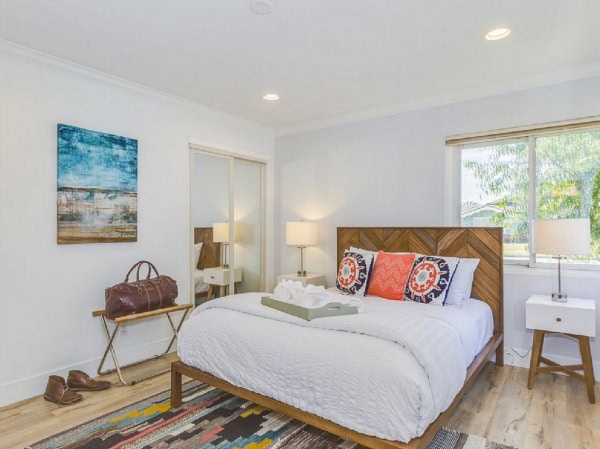 This is the master bedroom.  I've never slept better on a vacation before!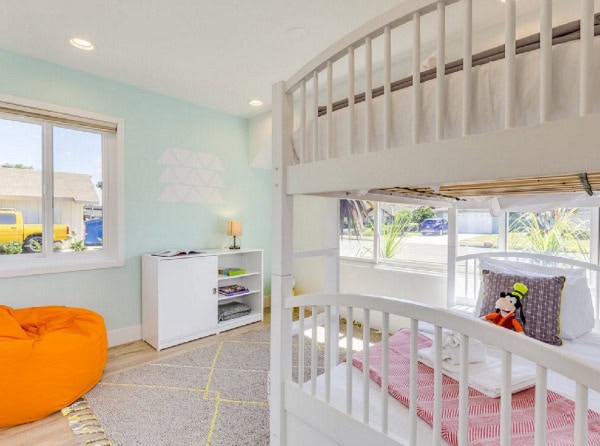 This bedroom was right across the hall from the master bedroom and our kids were so excited to sleep in bunk beds!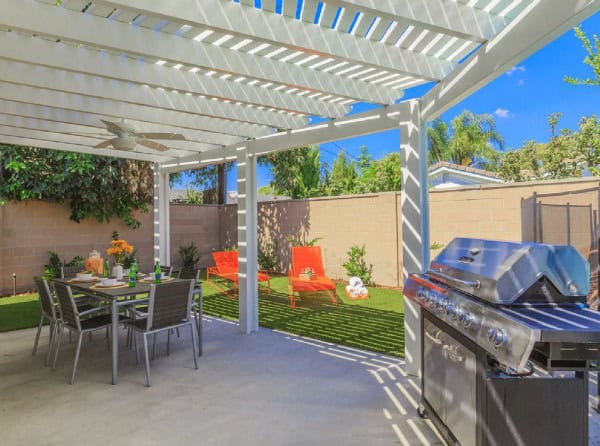 One of our very favorite parts of the home was the backyard!  We loved eating on this back patio!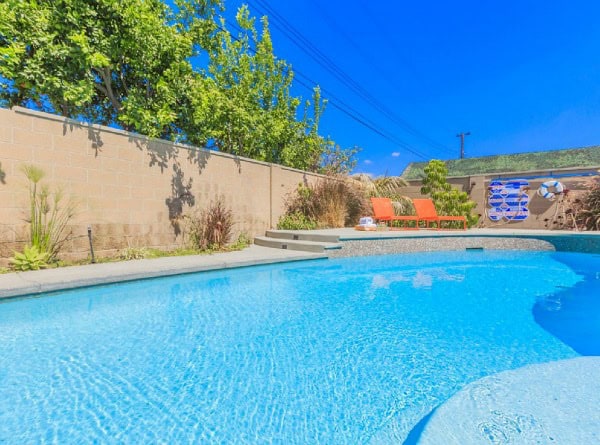 We ended up staying an extra day just to relax and swim in the pool.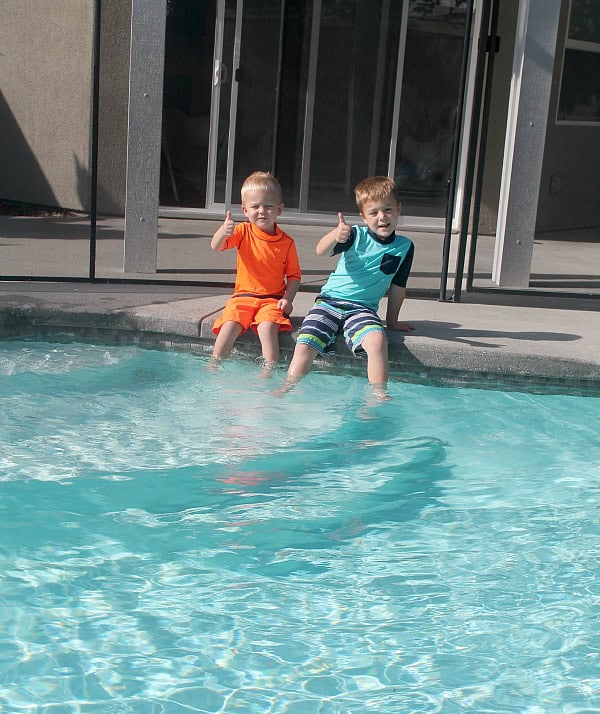 We loved having a pool all to ourselves!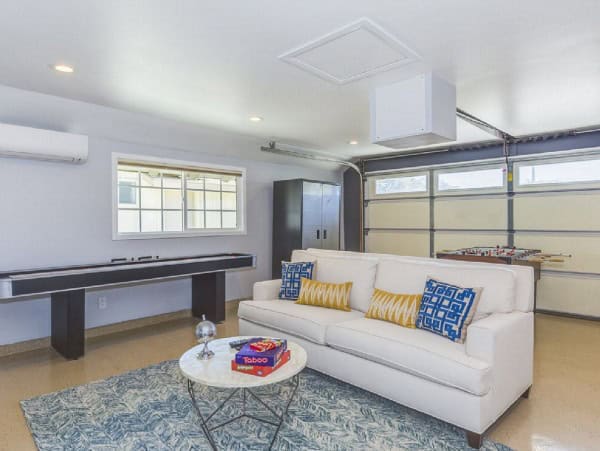 The garage was completely transformed into a game room.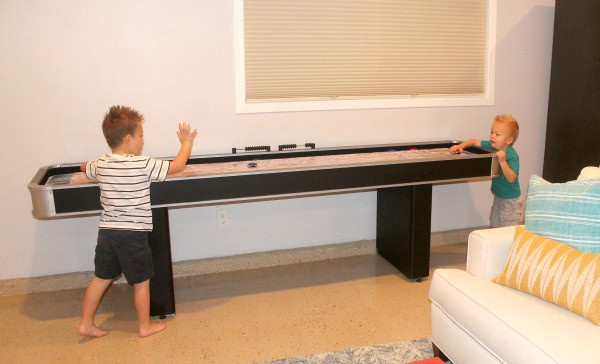 The kids loved to come play here every morning!  There is a washer and dryer with supplies in this room, so I didn't have to go home with piles of dirty laundry!  Every mom's dream come true!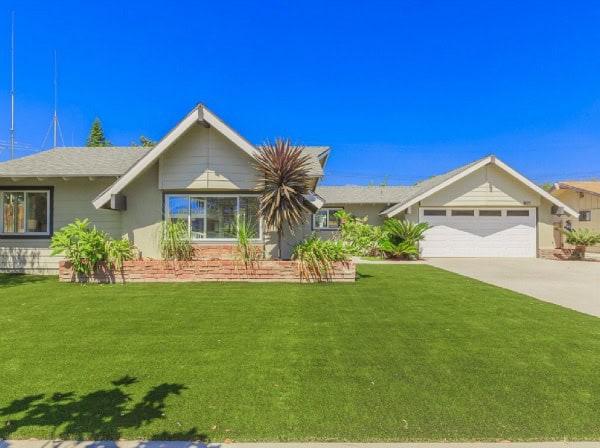 Now you know I wasn't kidding when I told you it was amazing!  If you are traveling to California with kids, Twelve Springs is definitely the way to go!
You can read more about Twelve Springs on their website, or follow them on Facebook, Instagram, and Twitter!