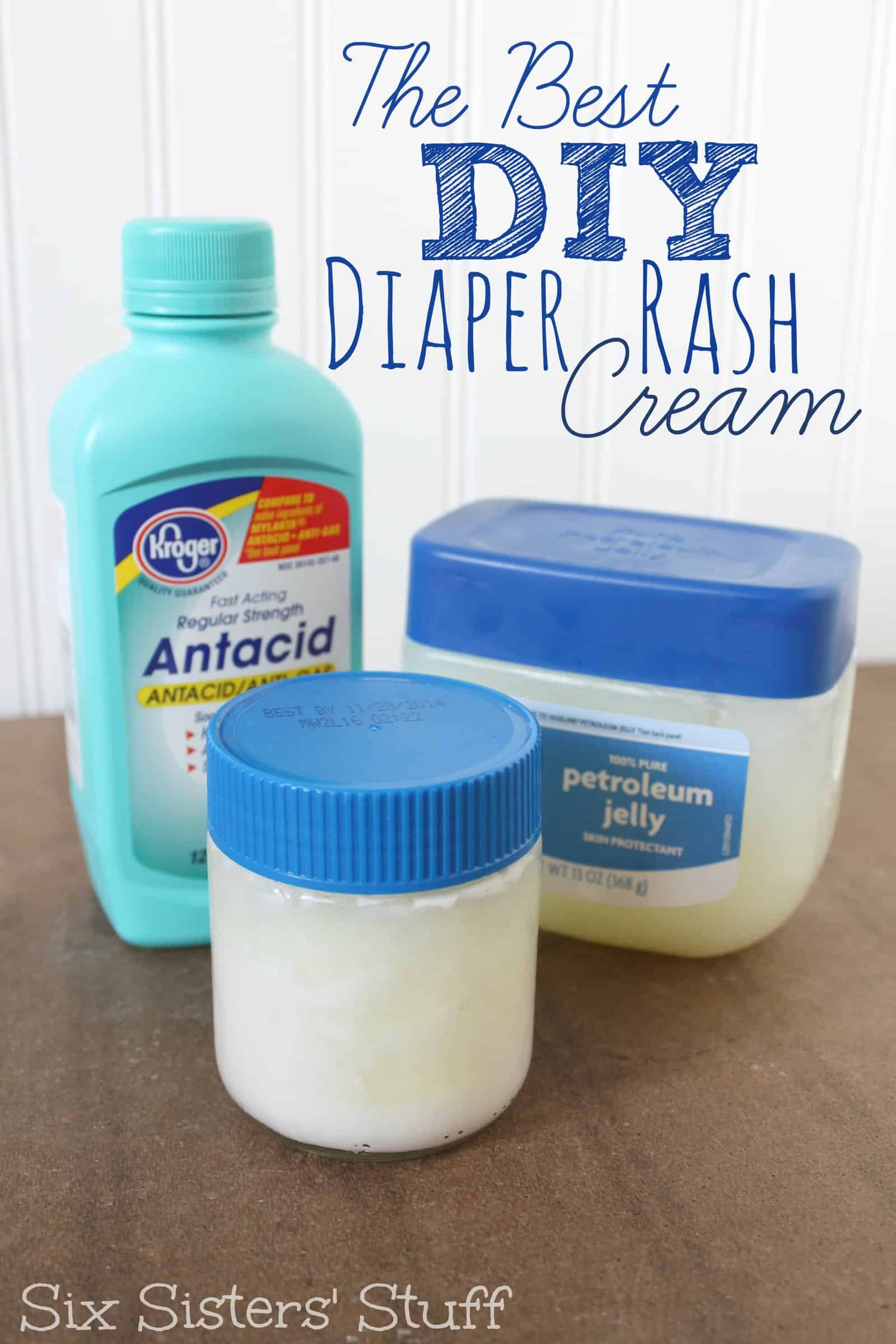 If some of you don't know, my husband is in Medical school. He has been working with many doctors and right now he is working with a Pediatrician.  It just happened to work out that my 1 year old got a horrible diaper rash while he was working with this doctor. The doctor suggested doing the following:
At the store pick up some Petroleum Jelly (Vaseline)  and some Antacid. (I just bought store brand)
You will want an equal amount of Jelly and Antacid
You can either make a lot of it and mix it together and put it in a small container. You can also make just what you need for the moment. Just make sure you use the same amount of Jelly and Antacid.
This really worked great! I could tell after the first day that it was helping. By the 3rd day there was hardly any rash.
Some other tips for diaper rash:
– Change your baby's diaper often
– Wash the rash with soap and water
– After you clean the baby's bum, use a blow dryer, dry on cold until the baby's bum is completely dry – or if you are brave, let the baby be diaper free for a bit and let the bum air dry.
– Next slather on diaper rash cream. You can use the DIY cream or I like to use Butt Paste or Desitin.
*Note that the rash could also be a yeast rash. You may not be able to detect yeast in a subtle diaper rash, but once it's full blown you can usually tell a yeast infection (versus a plain old diaper rash) because the rash will be well defined and beefy red, with slightly raised borders. – If this is the case you will need an anti-fungal cream. You can get them over the counter.
If the diaper rash doesn't get any better within 3 days of using the medication, call your doctor.