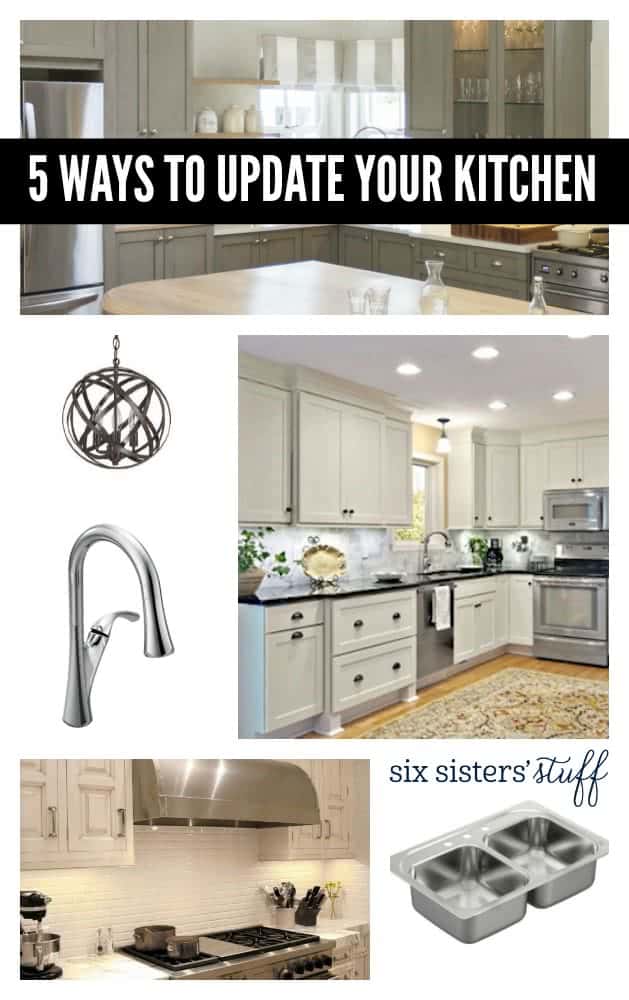 With the start of a new year, it's the perfect time to think about adding some updates to your home. 2015 was a crazy time – 4 of the sisters relocated, which included selling our homes in the process. When it came to getting the biggest return on your home, our realtors all talked about making sure your kitchen had the right updates that made it even more "sellable". Even without a huge budget, there are many updates that you can make without a huge budget that will make all the difference and I wanted to share those with you today!
1. Replace kitchen sink and faucet


Even when you have a couple of updates, an old sink will quickly date your kitchen. Many times old sinks will have cracks (that are usually filled with bacteria), have calcium deposits or build-up, and maybe have a continual drip. The good news is: putting a new sink in is a fairly minor project!
This is actually the sink that I put in my home: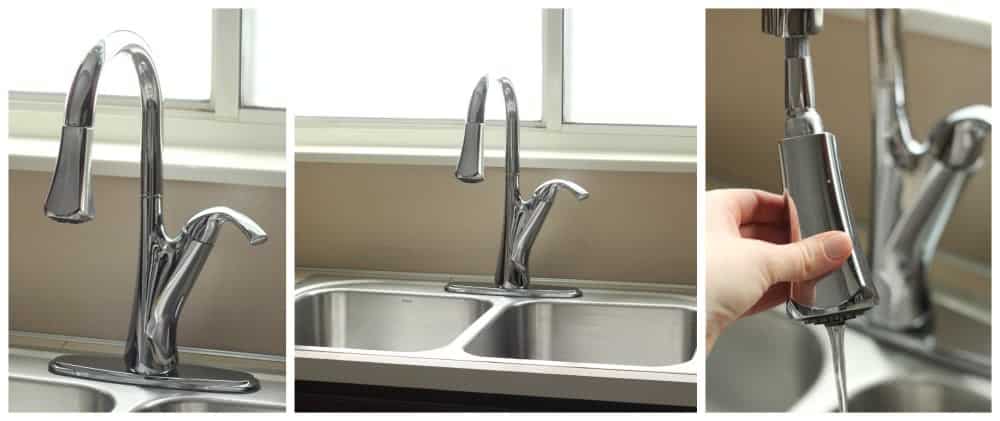 Check out the faucet here (my favorite feature is the pulldown feature, as shown in the 3rd picture).
Check out the sink here (I love how deep the sink is!).
2. Add handles and pulls to cabinets and drawers


Even the oldest cabinets will get a quick facelift with just a couple knobs and pulls. We added these knobs to our cabinets right before we moved and the new buyers commented on how much they loved them!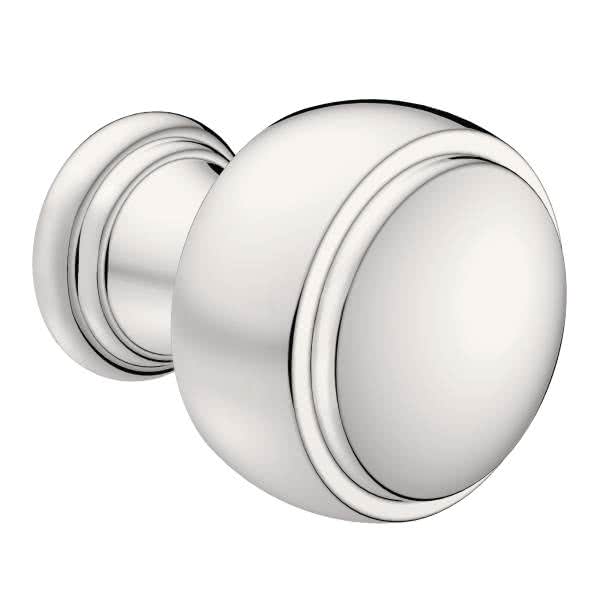 3. Paint or stain your cabinets



It's amazing what a fresh coat of paint can do for your cabinets! We actually paint our cabinets before we moved and I loved the way that they turned out. To check out the white cabinets, click here. To check out the gray cabinets, click here.
4. Change your lighting



It's amazing the difference a new light fixture can make! My parents had fluorescent lighting in their kitchen for years and recently switched it out for some new lighting and it has completely changed the look and feel of the room. To check out the globe lighting, click here and to check out the pendant light, click here.
5. Add a backsplash


A backsplash can add so much for so little. It can really change the whole look of your kitchen and so many backsplashes these days are easy to install. You can find beautiful backsplash choices online or even at stores like Costco. To read more about these backsplashes pictured, click here.
This post is sponsored by Moen, but all opinions are honest and 100% my own. Thank you for allowing us to share products we love and approve of with you to help keep this blog going.