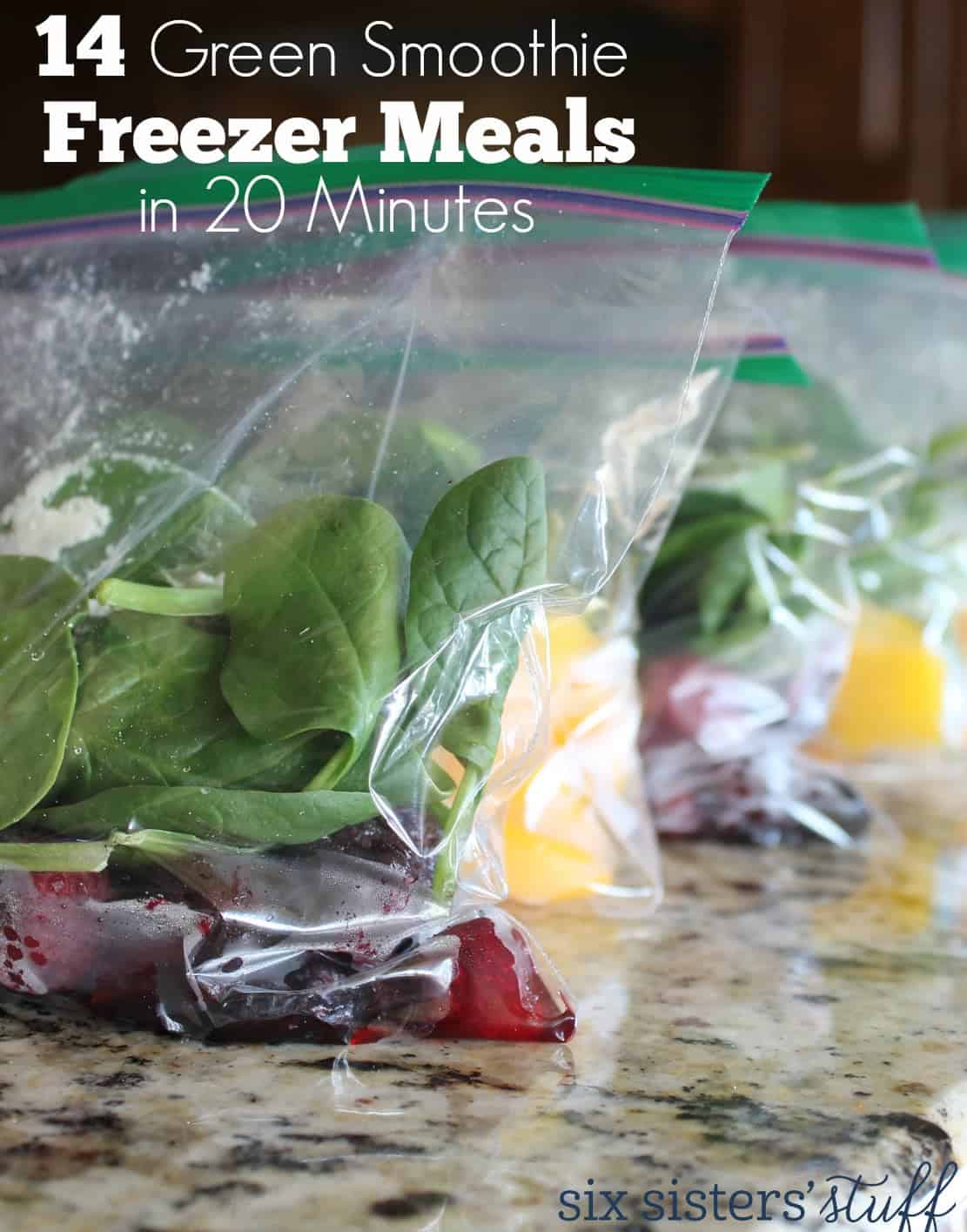 I'm VERY GOOD at buying lots of spinach and I watch it wilt and go bad in the refrigerator. I then throw it out, and the next grocery store day, I buy more. I just happens over and over again.
So after much thought I decided that I should make breakfast freezer meals. I do it for dinner – why not BREAKFAST! ha ha!
In this post you I will show you how you can make 14 Freezer Meal Green Smoothies in about 20 minutes. It really is so easy and I can still eat healthy on my busy mornings!
Okay – Here is a picture of my ingredients: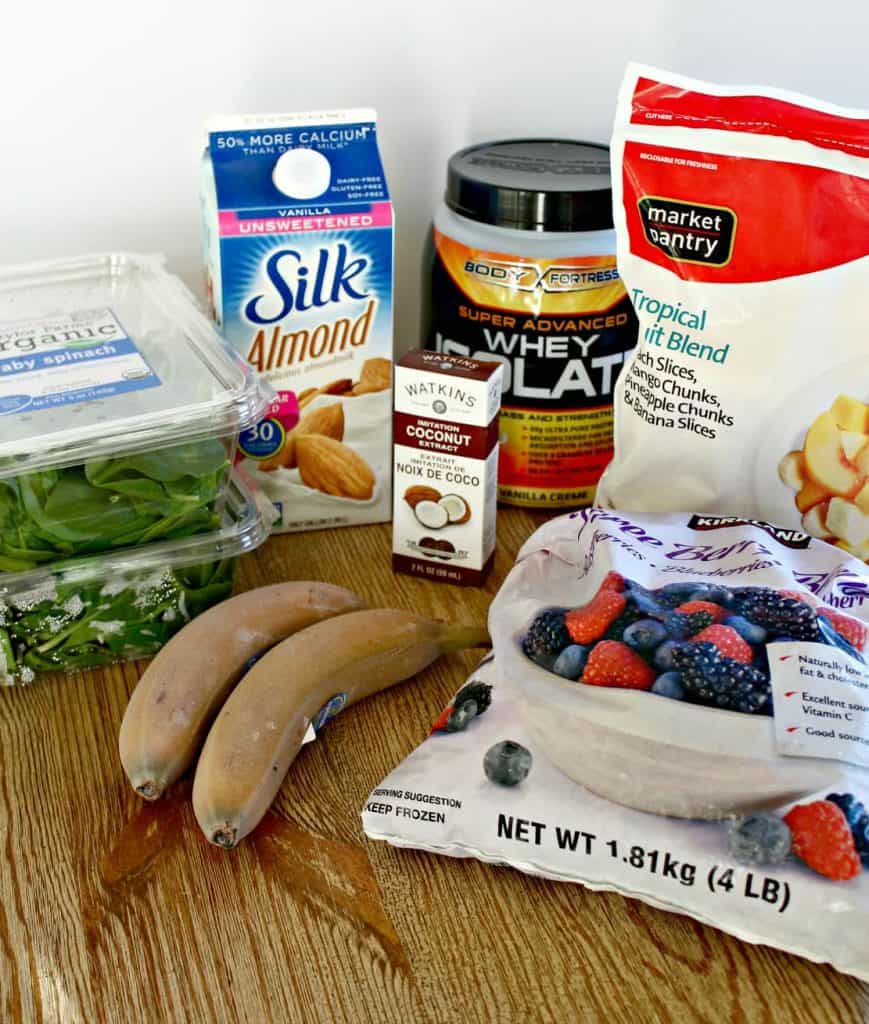 I have two different recipes and made 7 of each one.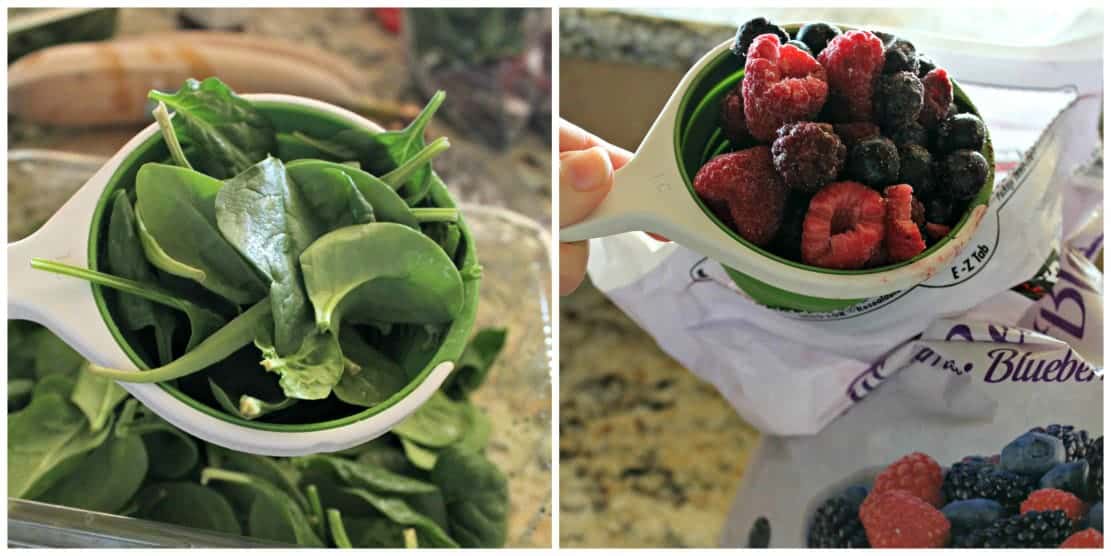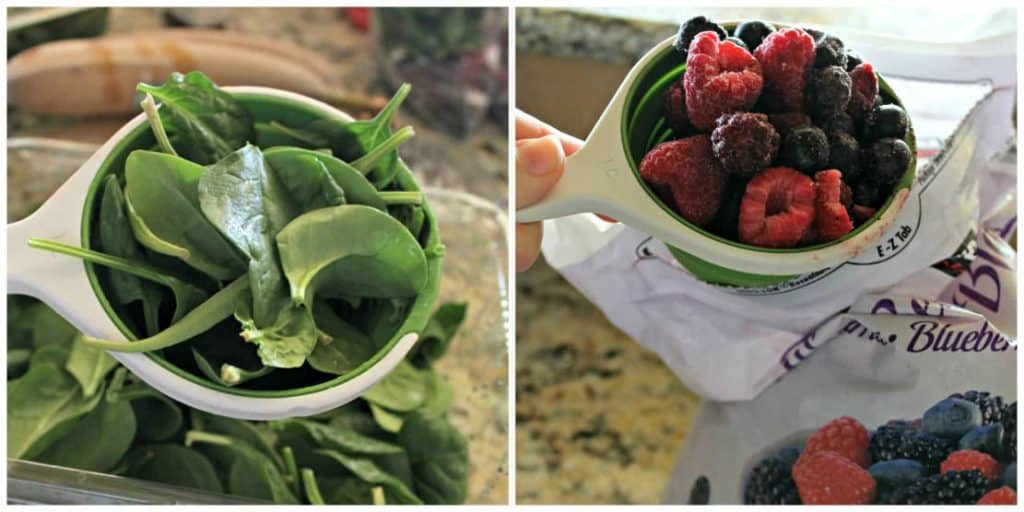 Some quick tips before we get started. I have 1 cup of spinach and 1 cup of fruit to each one.
With the spinach I didn't pack it down, but you easily could.
I bought two kinds of frozen fruit. One is the Tropical Blend from Target. The other bag is frozen blueberries, raspberries and blackberries from Costco.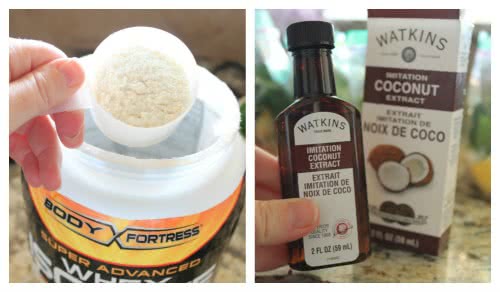 More tips. I like to workout pretty hard in the morning so I add some Whey protein powder (vanilla) to my smoothies. Totally optional. They will taste great with our without it! 🙂
I also LOVE adding a 2 drops of coconut extract to my smoothies. I'm telling you, it will change your life. ha ha!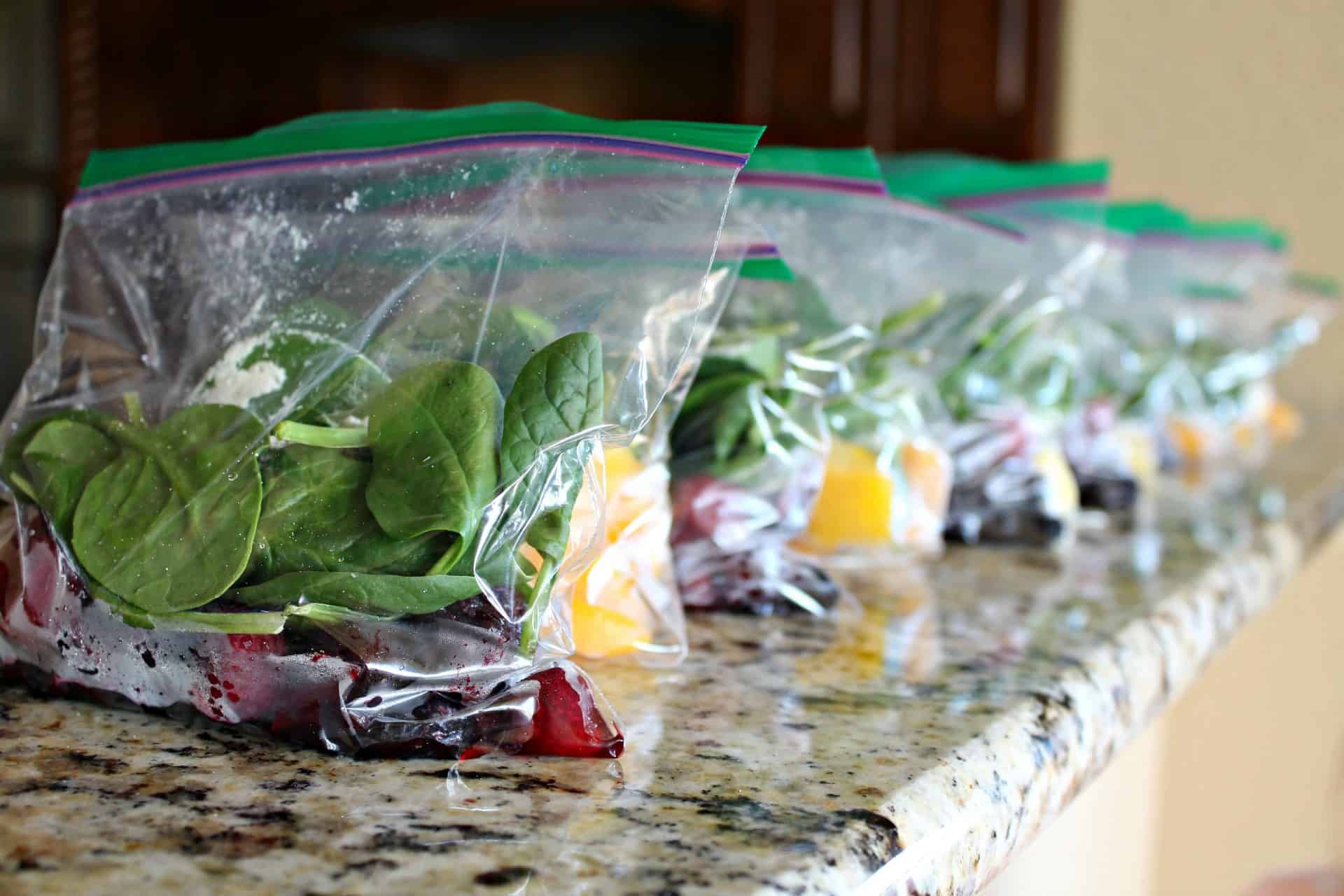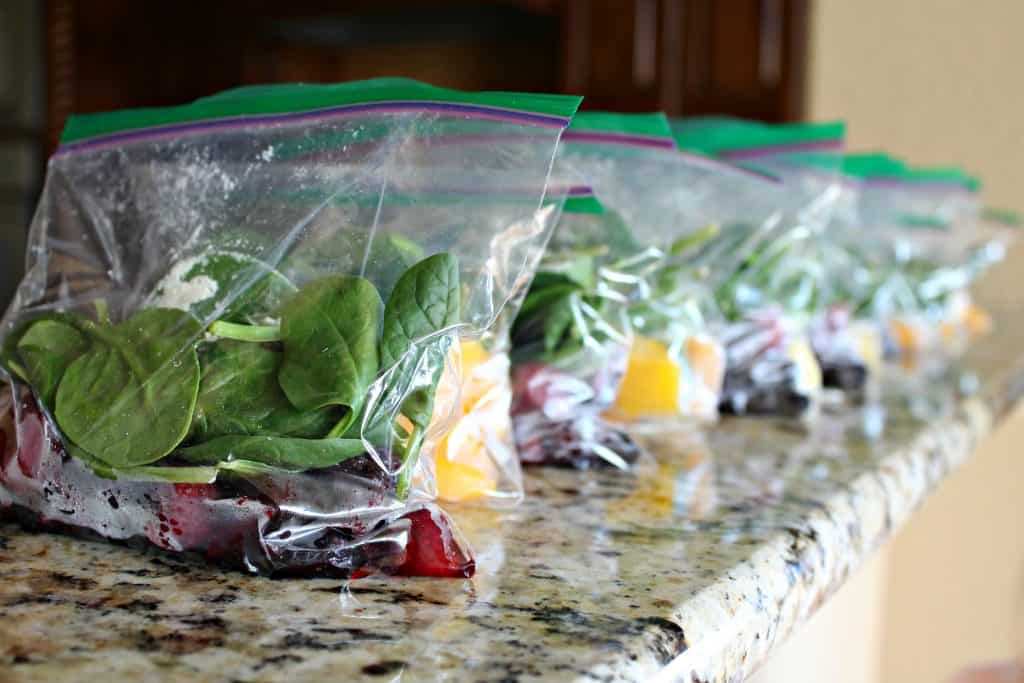 One last thing, I just used normal everyday Ziplock sandwich bags. I knew I was going to use them all within 2 weeks. If you are going to keep them longer, I would suggest either using 2 baggies or a freezer bag.

Six Sisters Stuff
14 Green Smoothie Freezer Meals in 20 Minutes
20 minPrep Time
20 minTotal Time
Ingredients
1 cup of spinach
1 cup of frozen fruit
1/2 banana (optional)
1/2 Scoop of Vanilla Protein Powder
3 drops of Coconut Extract (optional)
1/2 cup of Almond Milk
Repeat these ingredients 13 more times to fill all 14 bags.
Instructions
For your freezer meal:
Get 14 plastic baggies and unseal them all so it will go faster.
Take a 1 cup measuring cup and measure 1 cup of frozen berries. You can use the the same frozen fruit in all 14 bags. I used two different kinds because I wanted a switch off.
Scoop 1 cup of berries into a bag and repeat 13 more times.
Then scoop 1 cup of spinach into each baggie. Continue by adding a banana to each one, a 1/2 scoop of Protein Powder to each one, and coconut extract to each one.
Zip up each baggie and stick it in the freezer. If you are going to use the soon you are fine with just one baggie, if they are going to be in there longer, I would suggest double bagging it.
When you are ready to make your smoothie, open your baggie and dump it all into the blender. Add your 1/2 cup of milk into the blender and mix until it is smooth.
There you have it! Easy, simple, and healthy! Thank heavens for freezer meals!
7.8.1.2
945
https://www.sixsistersstuff.com/recipe/14-green-smoothie-freezer-meals-in-20-minutes/
I buy my Whey Protein powder on Amazon. It is the cheapest I have found it!
You can find it here.