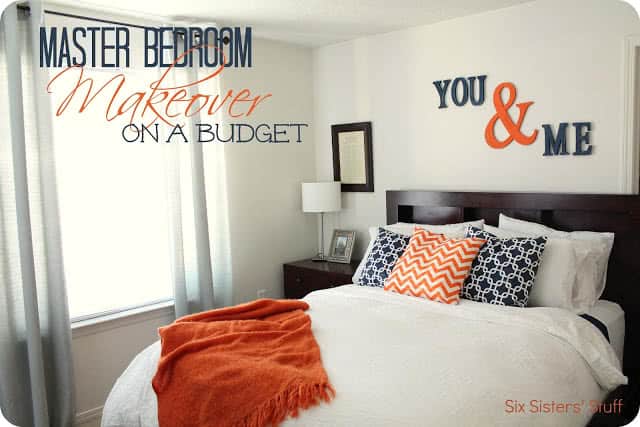 I have had the same bedding for four years.  After a puppy, two kids and four years of wear and tear, I knew it was time to upgrade!  My husband told me I could give our room a facelift as long as I could keep it under $200.  It wasn't a lot to work with, but it was enough to make a few changes that made our room look so much better!
We are currently living in an apartment while we try to find our first home.  The room is very small and we were unable to paint or make any drastic changes.  I thought the best way to change our room was to add some bright colors through fabrics and accessories.
Here are a few changes I made:
2.  DIY Monogram Board.  You can find the tutorial to make this,
here
.