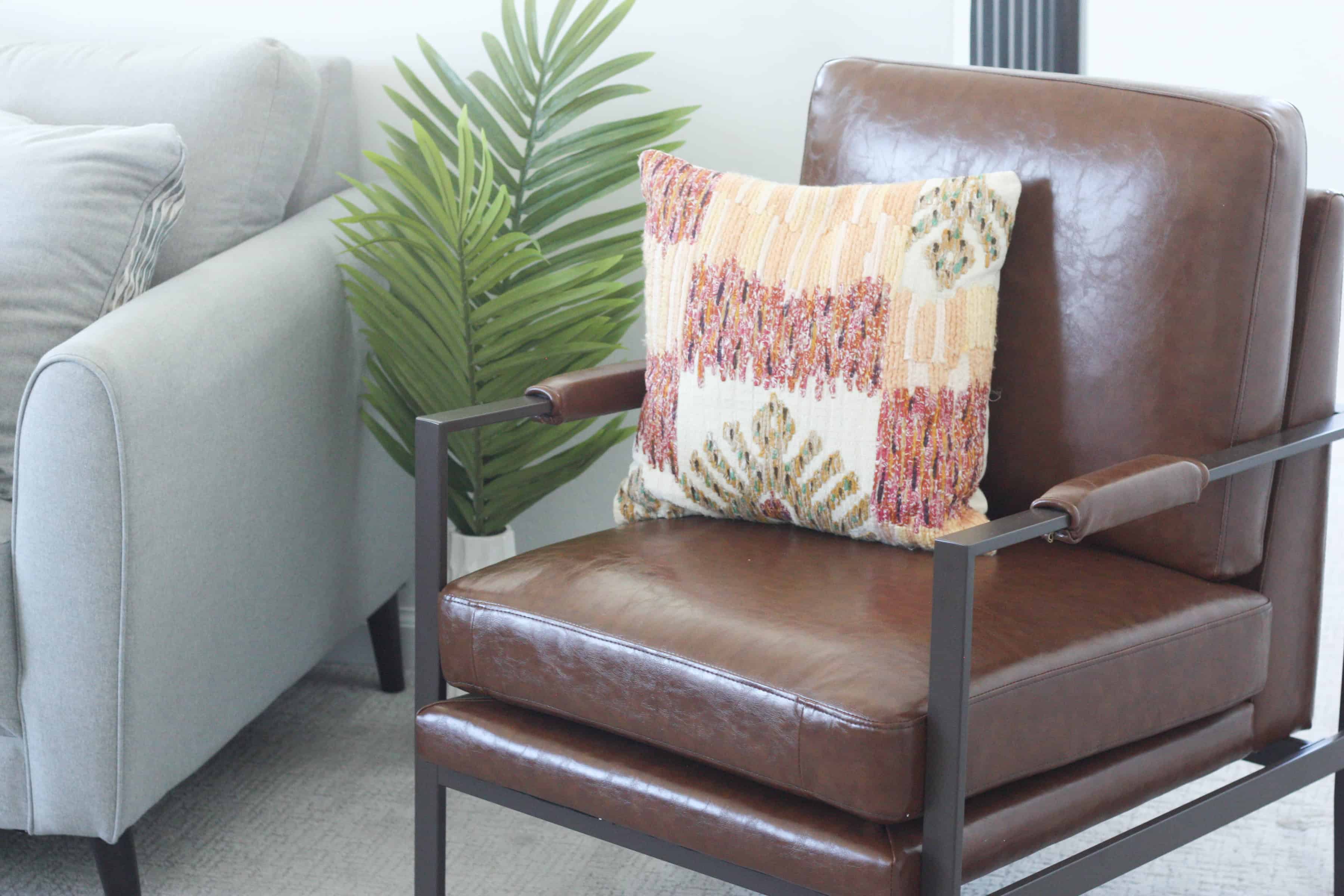 My husband and I recently moved into our new home and we are loving it.
It is so nice to have our own space again, and even more fun to decorate it how we want to.
Moving into our newly built and designed home, I wanted to furnish it with new furniture. I'll tell you what, it is hard to find nice, quality furniture within a reasonable price range.
After lots of searching and price checking, I stumbled across an company located in Florida. The furniture was so beautiful AND affordable that I couldn't pass it up.
If you are looking for furniture, I highly recommend heading over to Lindsey's Suite Deals Furniture, for all your furnishing needs.
They have a wide variety of furniture from sofas to benches to beds. You will love their furniture as well as their prices. Seriously the best price for the amazing quality.
modern furniture:
I was wanting a more modern look with a basic furniture set. I love the neutral colors I've been seeing lately and wanted to implement that into our loft.
We also have a newborn baby, so I needed something that was going to be durable and last us through a few kids, and a few crazy years ahead.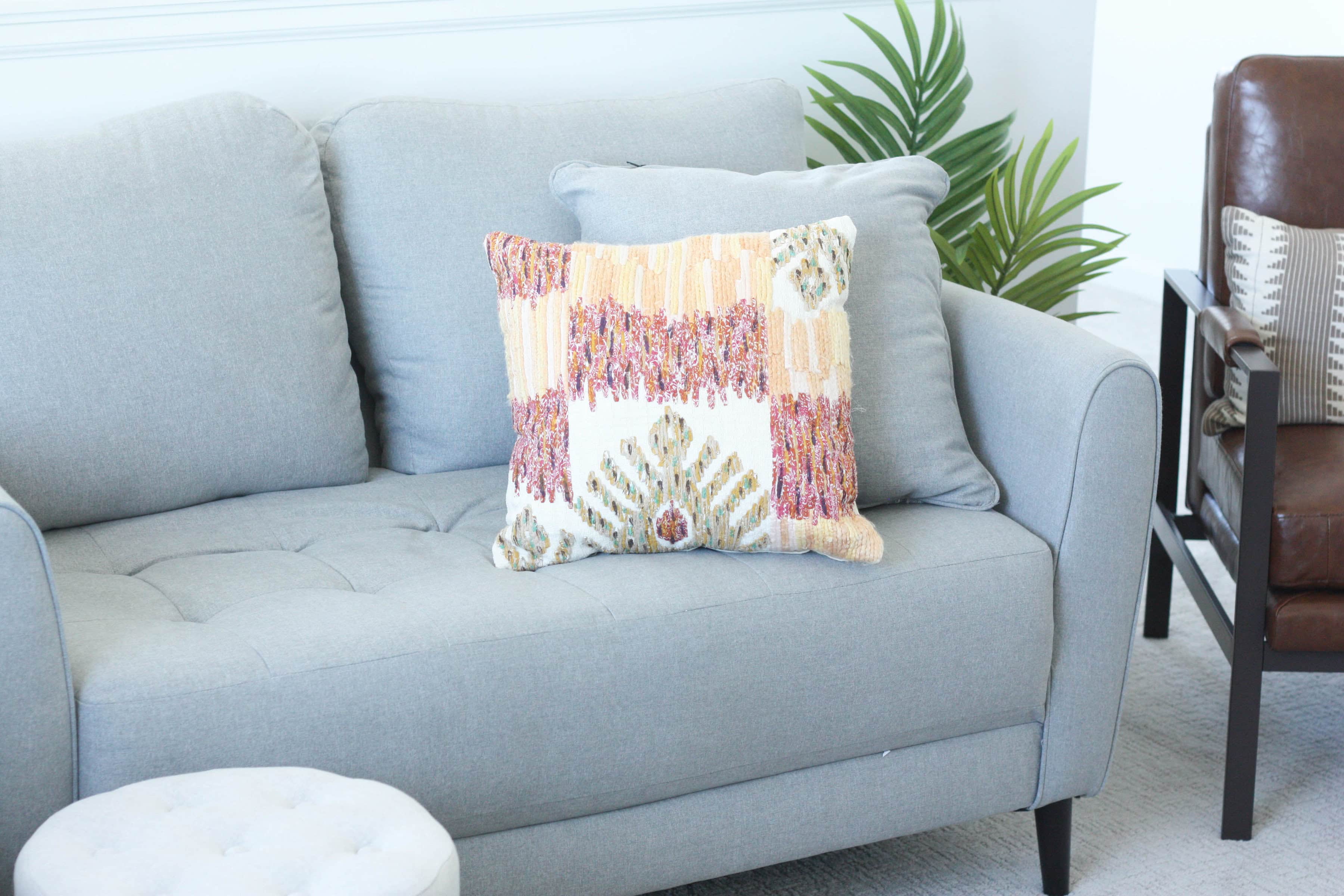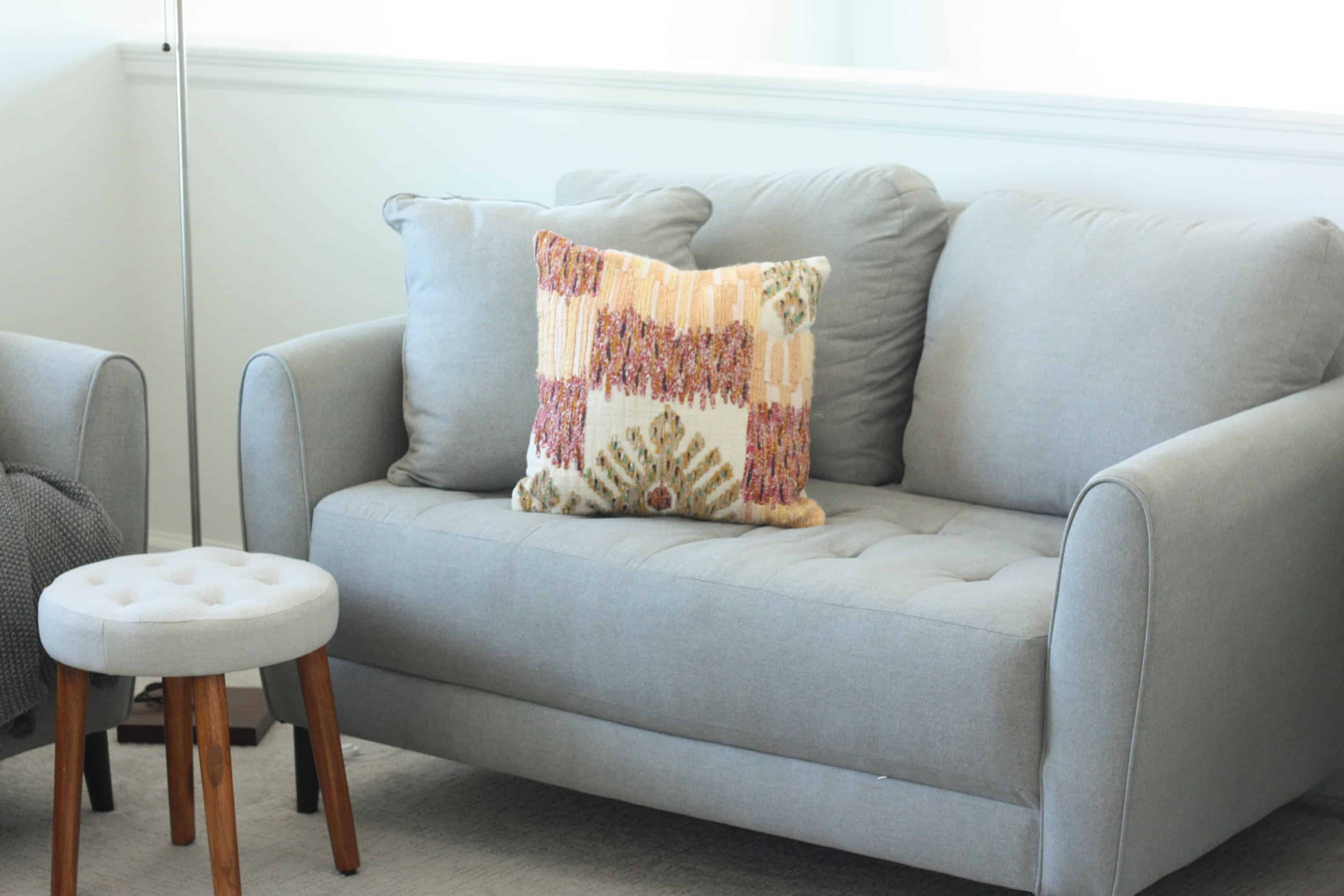 sleek yet comfortable:
I had a few requirements when looking for the perfect furniture for our loft and the main two were sleek looking and comfort. Nobody likes an umcomfortable couch. You don't want it too hard or too soft, but just right.
I also wanted the modern look. I didn't want something that was too distracting or large pieces that didn't mesh well with the ambiance of the home.
I love the look of the grey couch and love seat. It's so easy to switch out and pair pillows with as well. It matches just about any decor and is easy to add a pop of color to with a throw, rug, or pillow.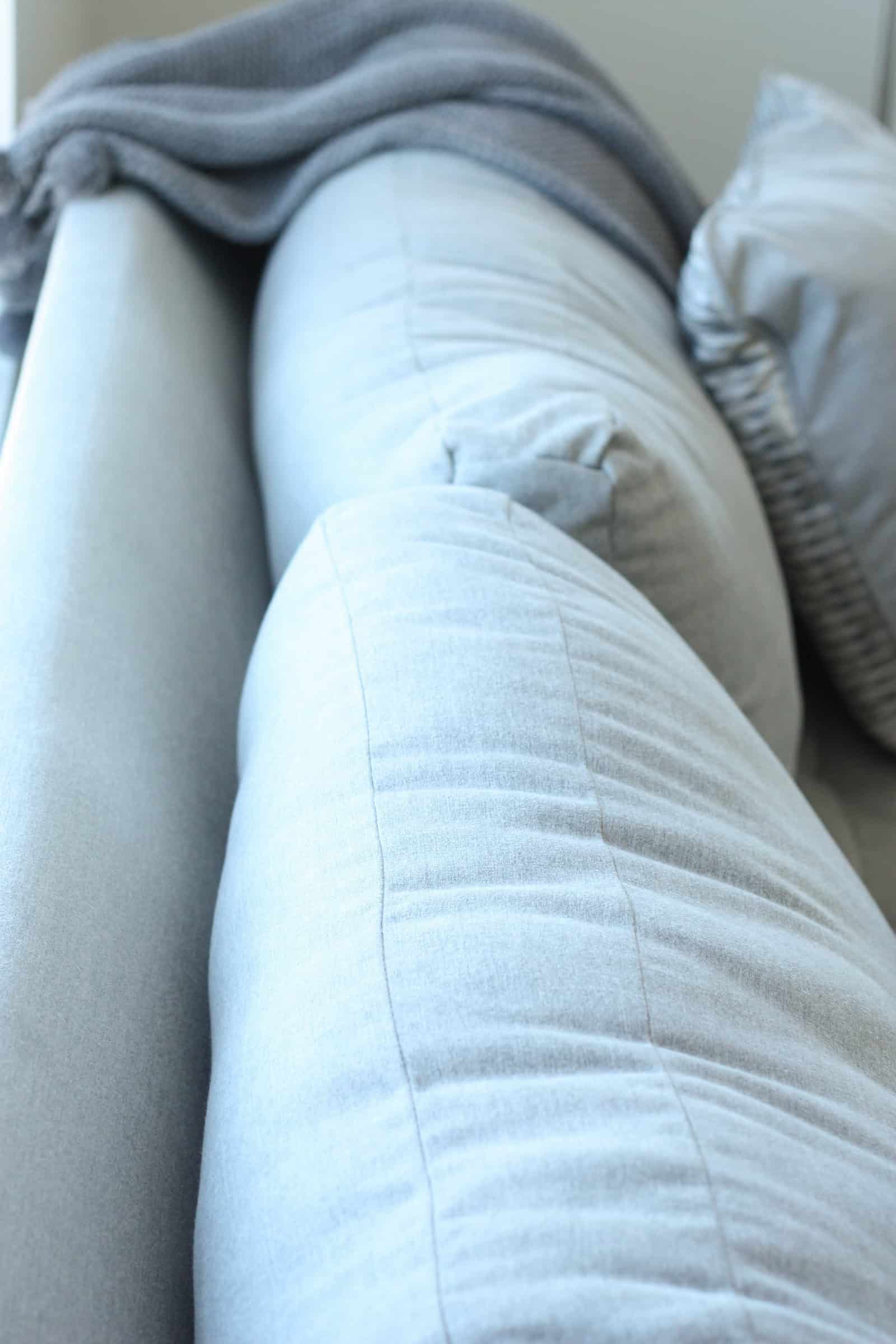 I mean look at the cushion on this! It is so fluffy and comfortable that your body just melts into it. This is the ultimate nap and movie night couch. You may even prefer it over your bed, it is that comfortable.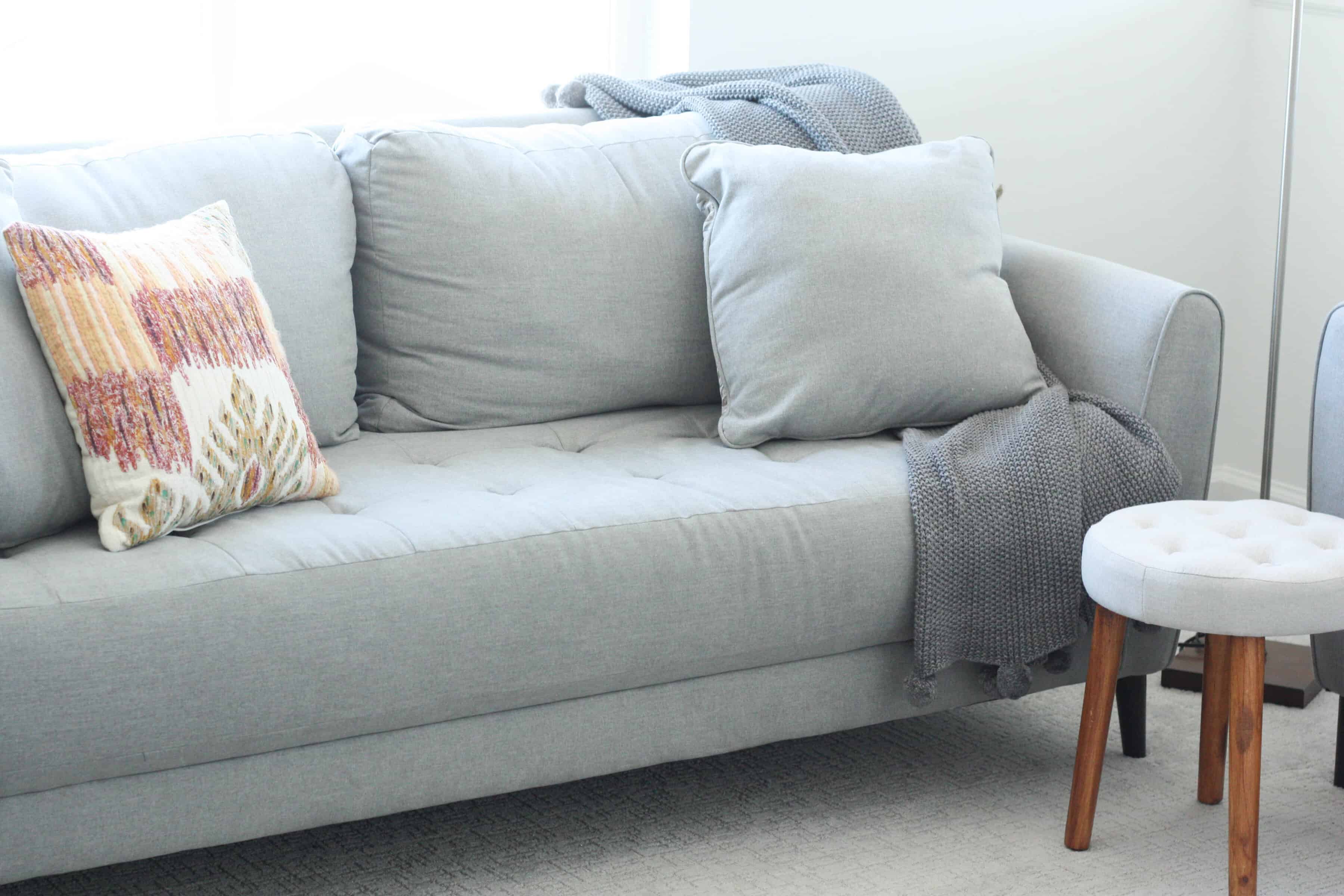 Statement piece:
I love Lindsey's Furniture because they have the most amazing statement pieces for your home. This one is definitely a favorite. I love the brown leather with the grey fabric. They pair so nicely and add just a touch of uniqueness to the room. Not to mention, it is one of the most comfy leather chairs I have sat in.
My husband loves watching the games in this chair. It's durable, sturdy and the perfect shade of brown.
I have shopped comparable looks and styles, but this chair was definitely the best price as well as the best quality out of all of them.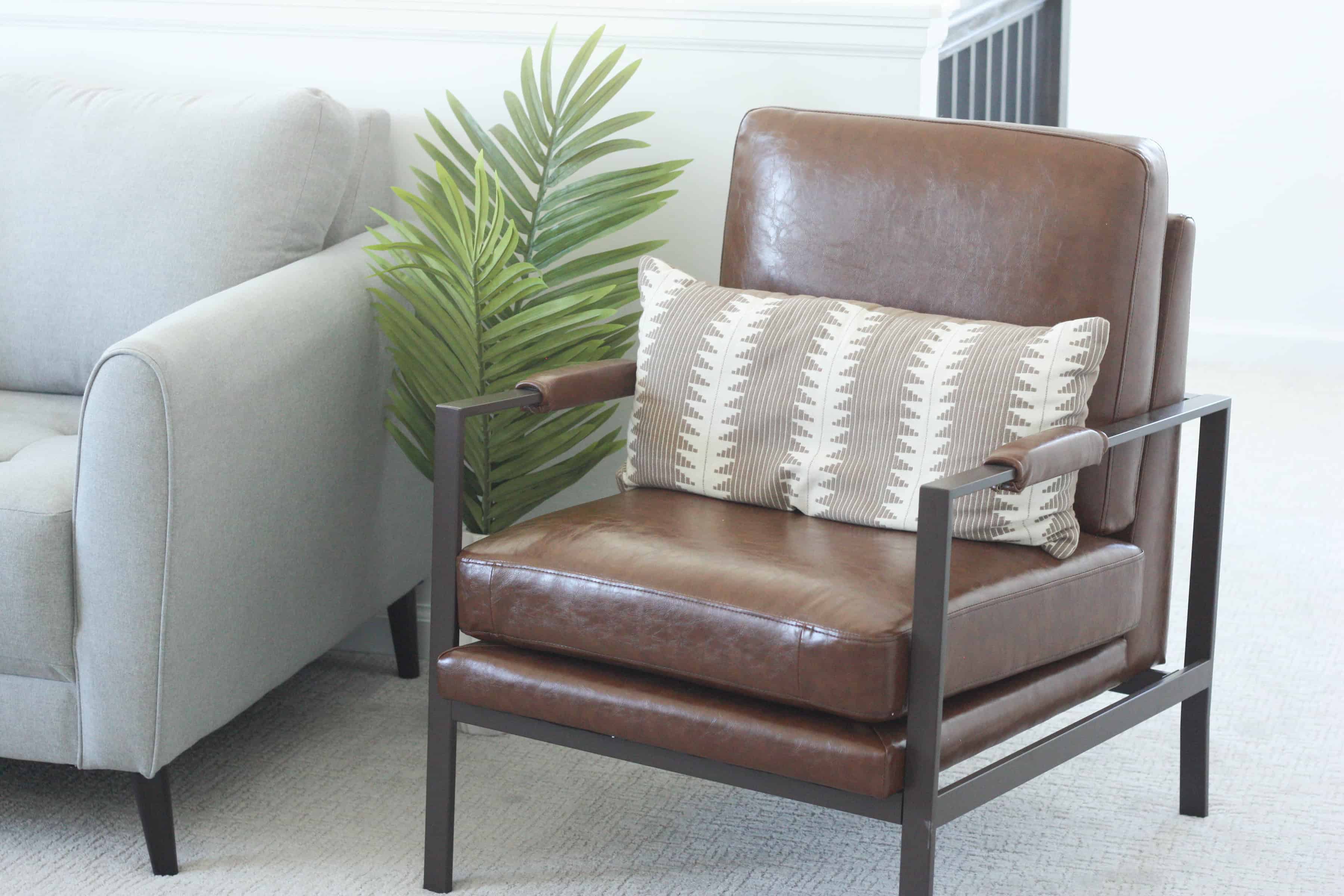 lots of seating:
My husband and I love hosting our friends and family at our house. We knew we needed a few pieces that a good number of people could come and sit to enjoy the game or game night.
When I saw the price for both the couch and love seat, I knew I was getting a deal and that Lindsey's Furniture wasn't going to rip us off. The two came as a pair, and the price was unbeatable, especially for the quality of the furniture.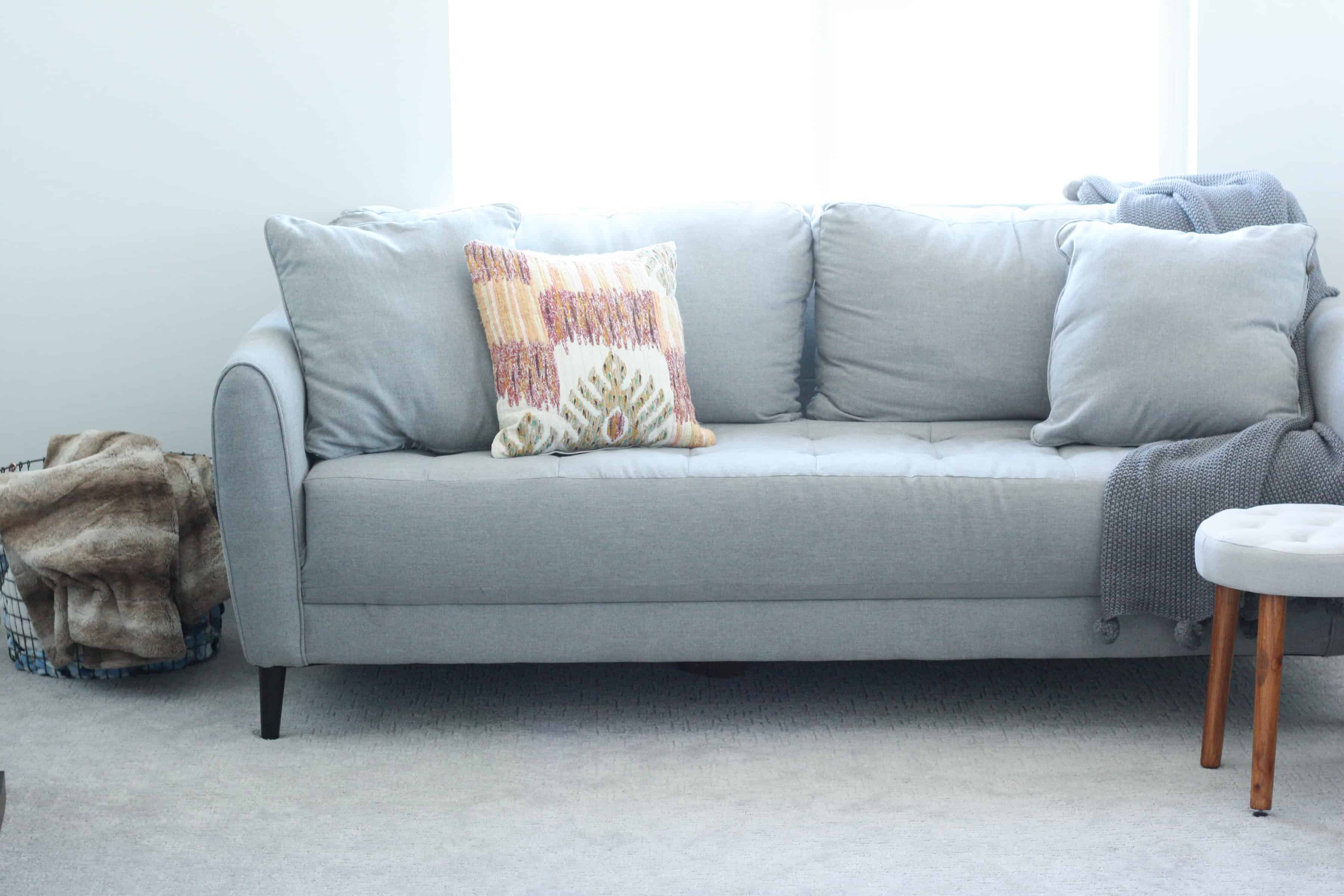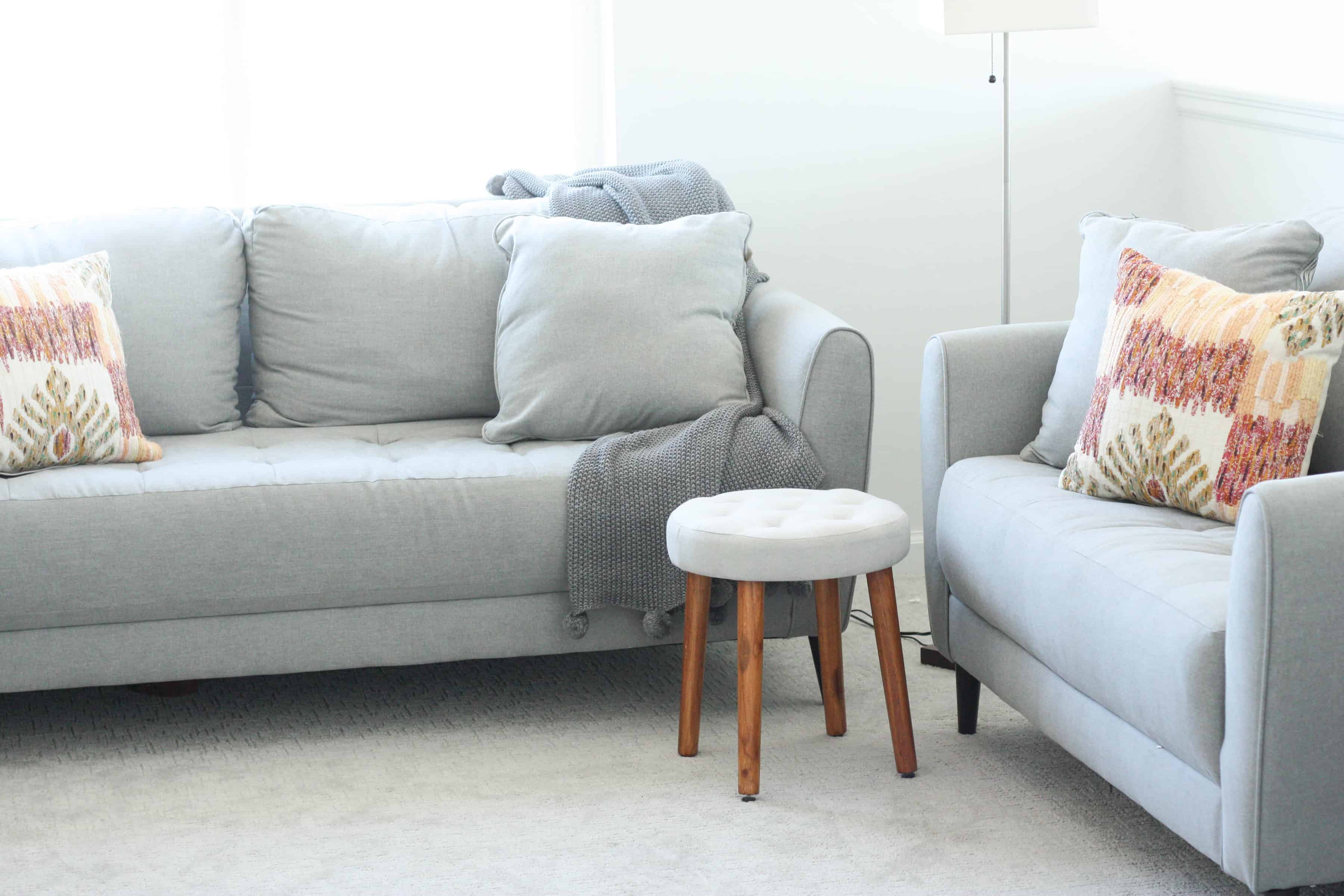 long lasting quality:
I love these pieces because they are the highest quality of furniture. I did a lot of furniture shopping to find the perfect piece of furniture, and nothing quite compared to what Lindsey's Furniture had to offer.
All their pieces are so perfectly made, stitched and constructed. The fabric is incredibly soft and we have spilled on it a few times (diet coke, buttery popcorn, ice cream, sauce, etc.) and it simply washes out with a wet wash cloth.
You can see how soft these couch fabric is. I don't even need a pillow, it's so soft.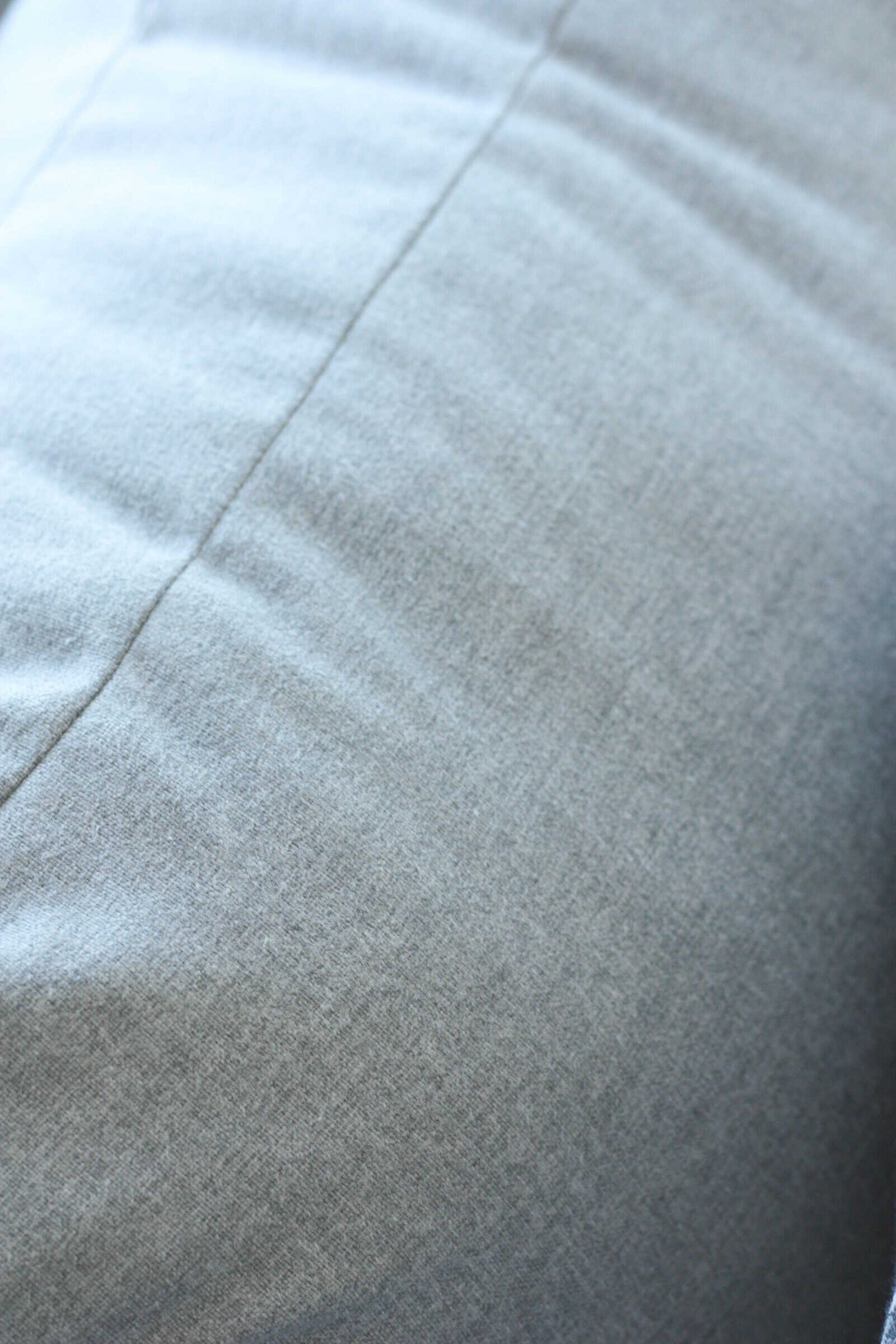 I also love the look of the seams and pleats on the seats. This will keep the furniture looking new, and less saggy or stretched. They also add a little personality to the couches which I love.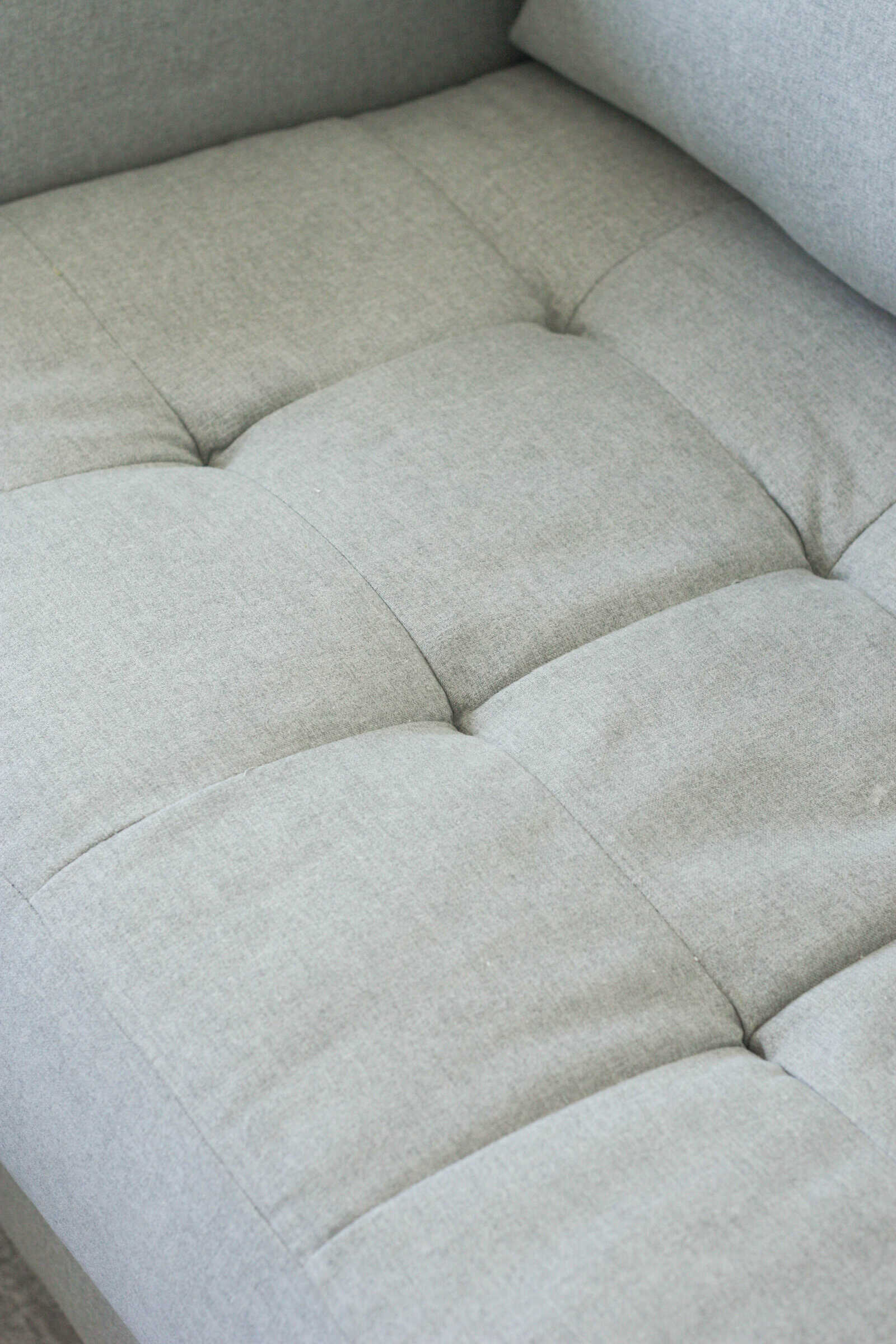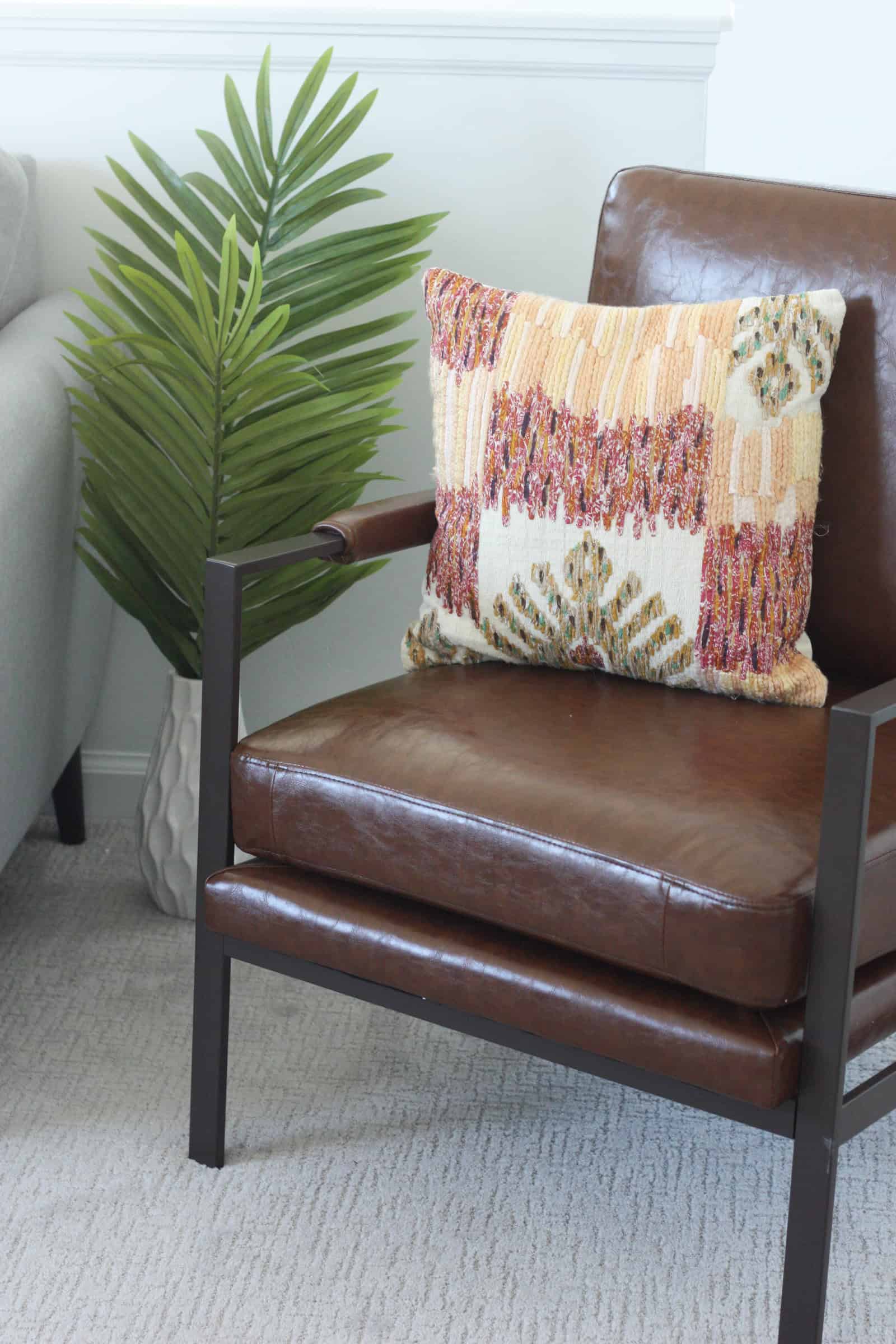 To get a better look at the quality of the chair, I took a few close ups. Hopefully this gives you a better idea of the shade of brown it is, as well. It's the perfect statement piece for any room, and as you can see, it is an extremely durable piece.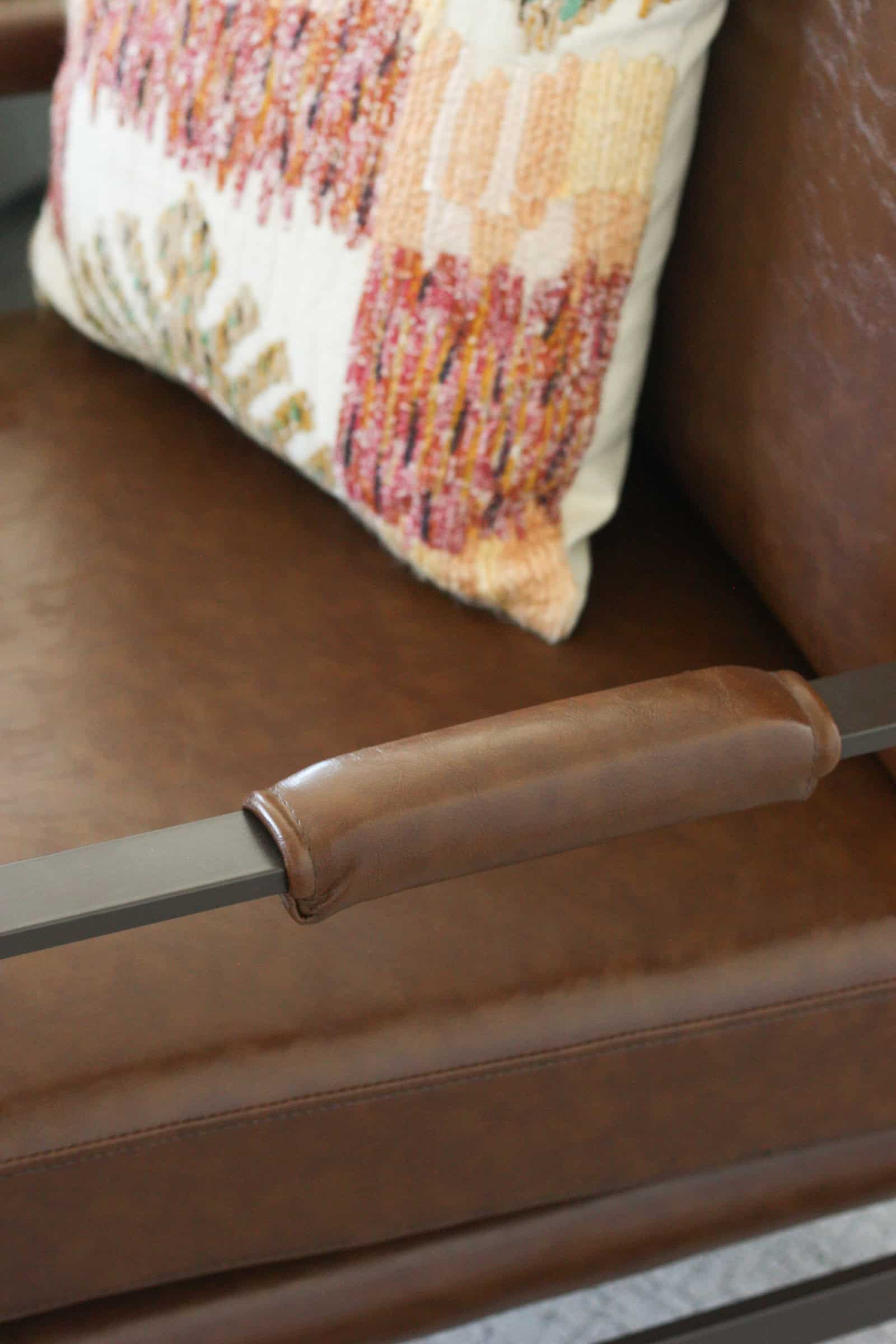 I love the handles and arms on this chair. They add the perfect touch of modern, but still a comfortable chair.
I'm not joking when I say it is my husbands most favorite chair to sit in. He loves this one.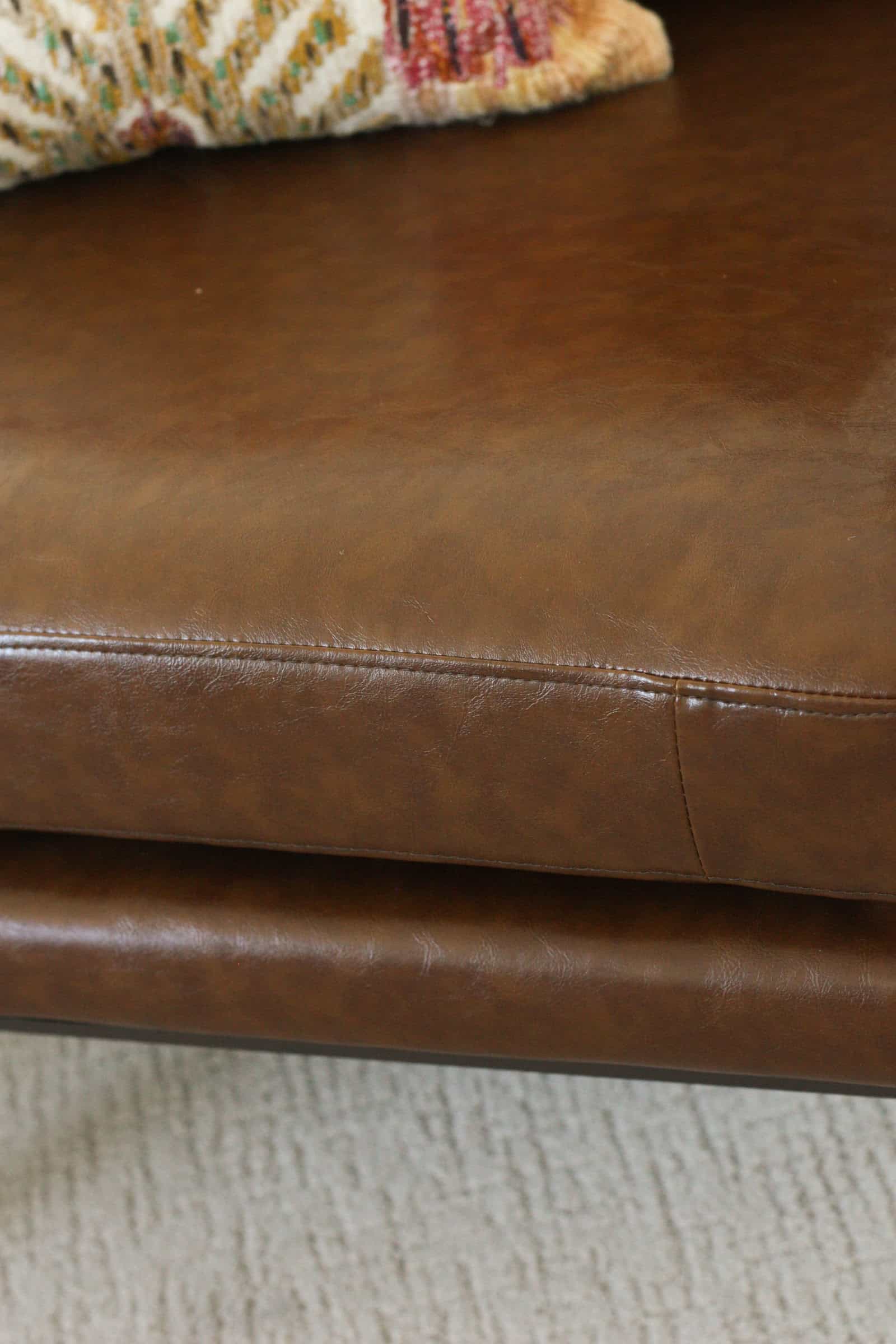 Again, this is a perfect chair to add a pop of color to, to match any living room, or loft color scheme. I love the neutral tones, but a fun pillow is the perfect way to spruce up the room and add a little flavor.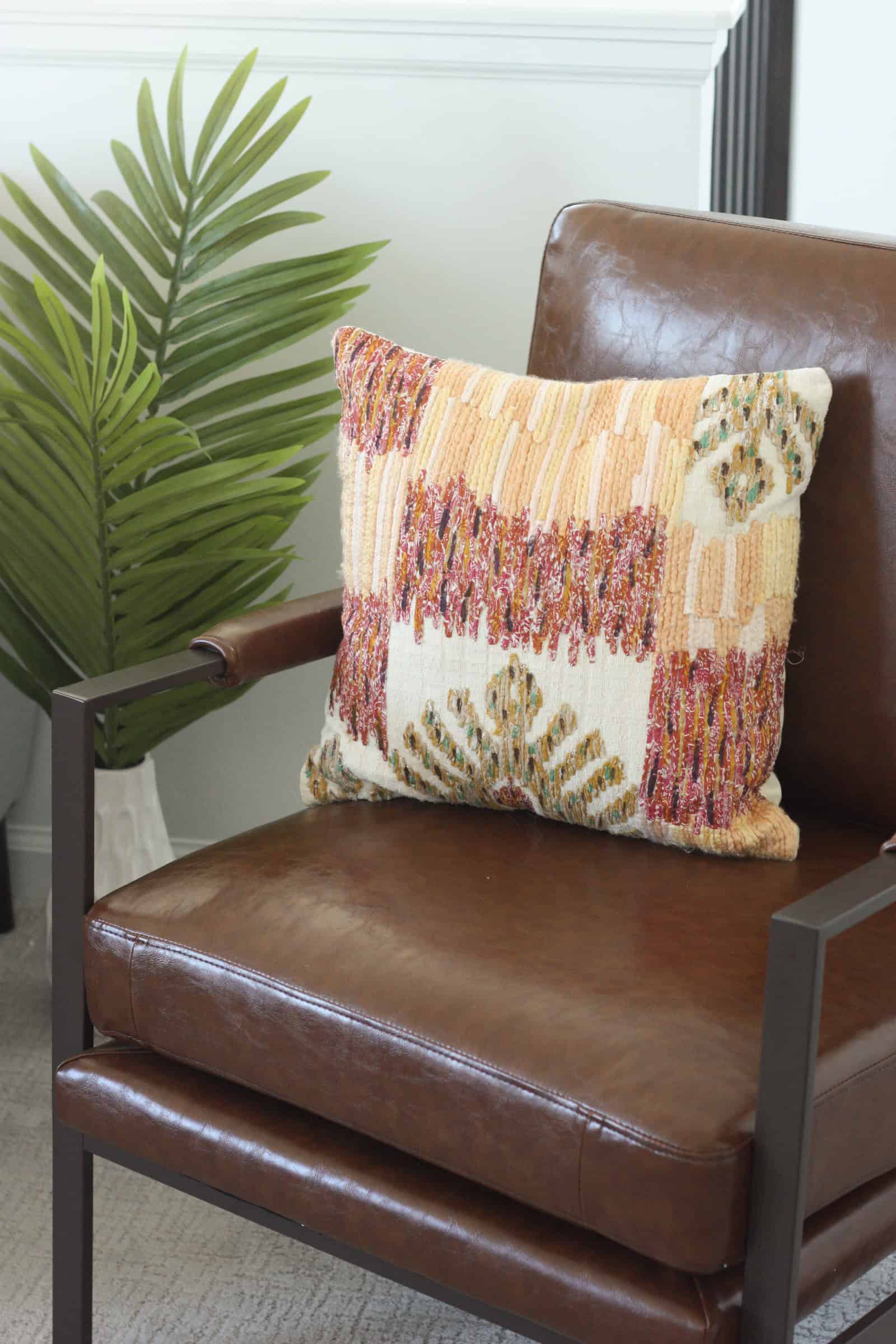 set up time:
The thing I loved most about my pieces from Lindsey's Furniture, was how easy they were to put together. I have little to none experience with tools so you can guess how frustrated my husband gets with me when we were building other home projects, but these pieces were so easy to put together. I even put together the chair on my own.
The instructions were thorough with images and everything was labeled. I put this beauty together in less than 12 minutes.
The sofa set was also extremely easy to put together. From delivery to set up, we had the entire room done in an hour.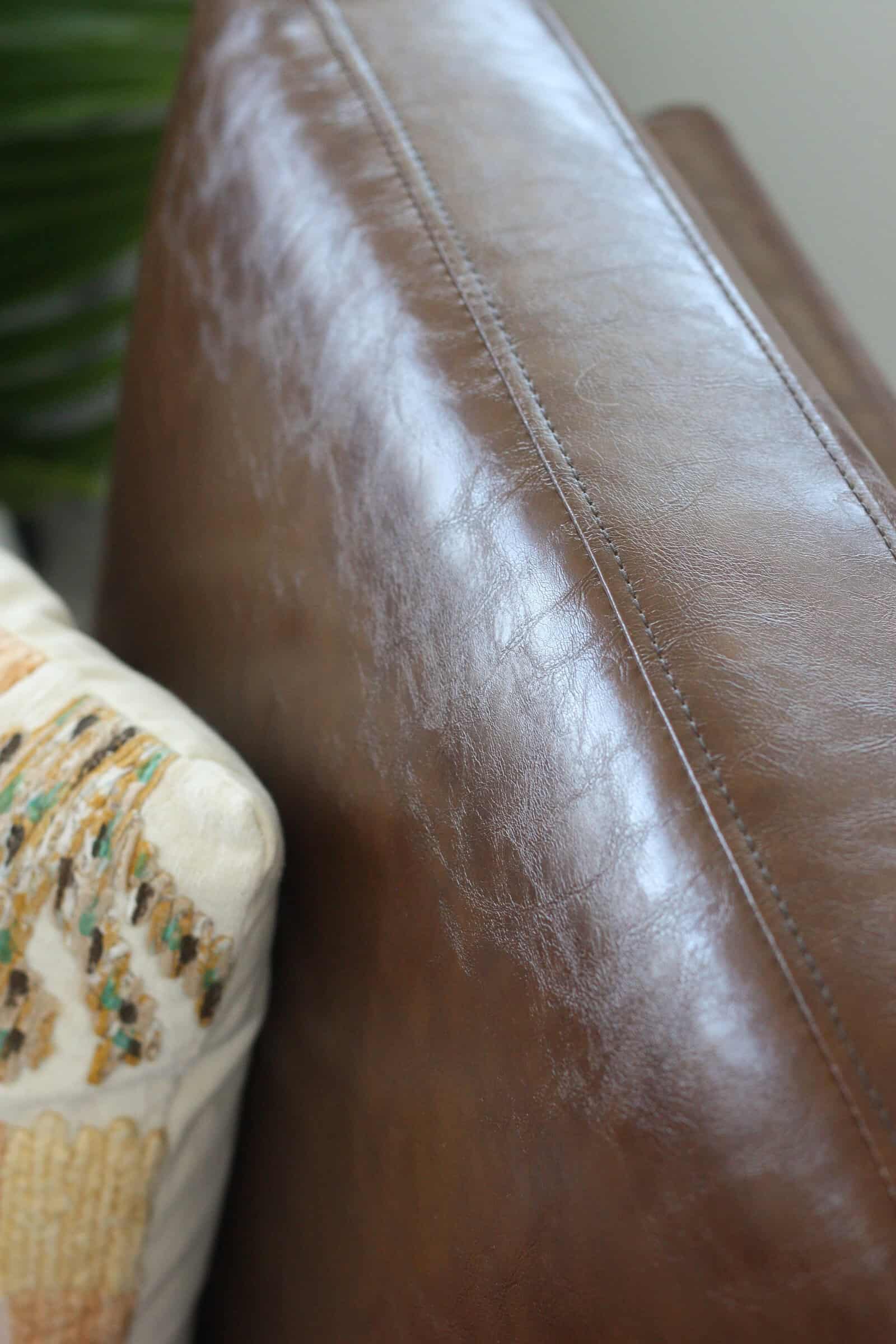 So if you are looking for some new furniture at amazing prices, I highly recommend checking out our friends over at Lindsey's Suite Deals Furniture. The most amazing pieces, at amazing prices. I promise you will not be disappointed.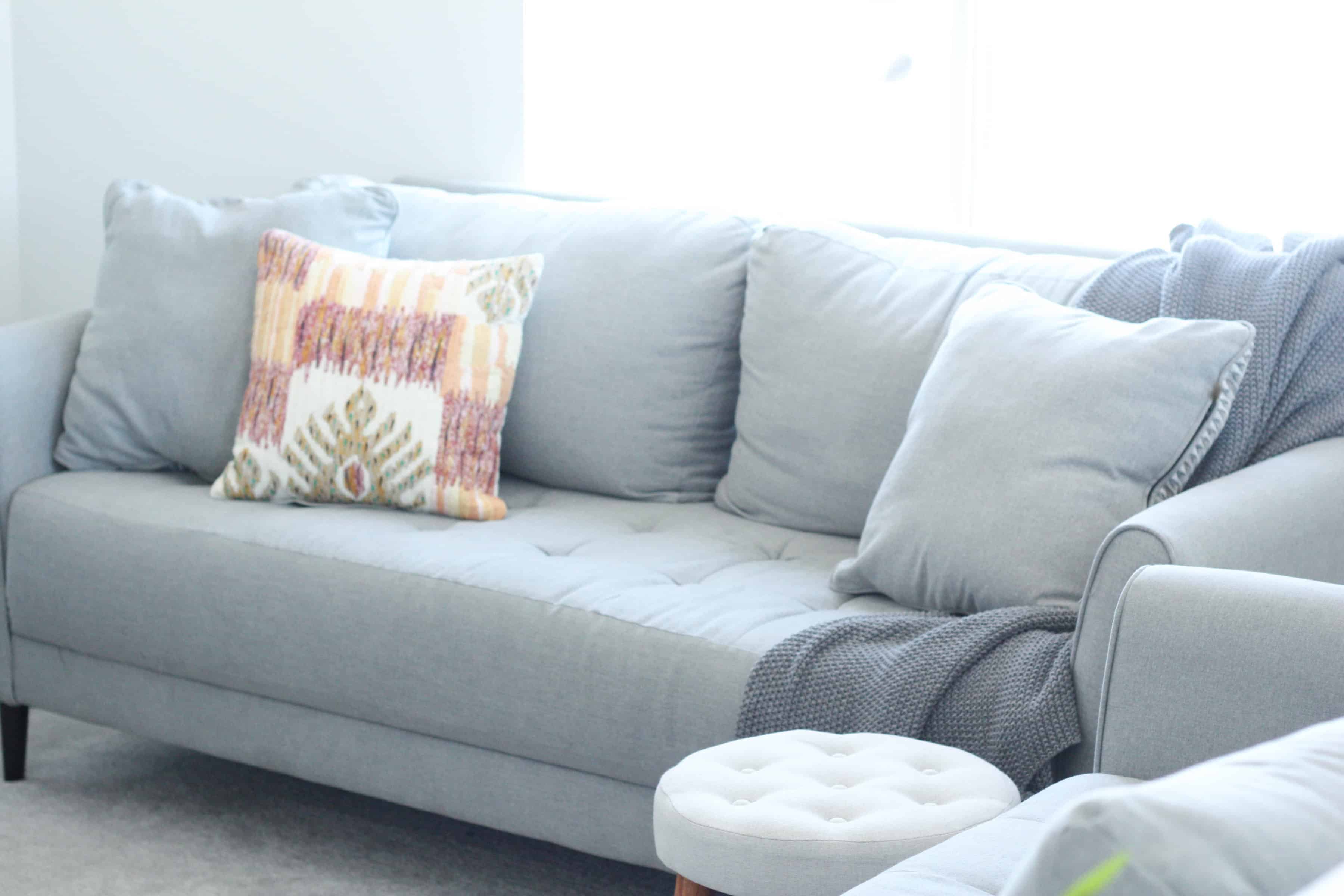 The thing that really drew me into Lindsey's Furniture, was of course the pieces in their store, but mostly their customer service. I was blown away by the quick responses and willingness to help me out and find the perfect pieces for my home.
Like Six Sisters' Stuff, they are a women owned and operated business. They are amazing and empowering, and we love their story.
My furniture came quickly and they were sending me constant reminders and updates of when it would be arriving.
From the customer service, the the quality and price of the furniture, I highly recommend heading over, and checking out Lindsey's Furniture. You won't be sorry.
To learn more about Lindsey's' Furniture, head over to their website, and check out their social media pages: