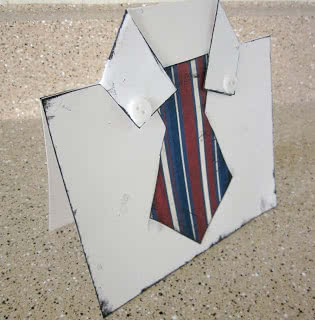 I have seen a few different examples of these around and really liked this one at
Ginger Snap Crafts
.  It only took 5 minutes to make and it is perfect for Father's Day! And you probably have all the supplies you'll need!
Ginger gives you step-by-step
instructions
on how to whip this baby up!
Or surprise Dad with a nice relaxing day at home with a cute "free massage" card and some fancy chocolates!