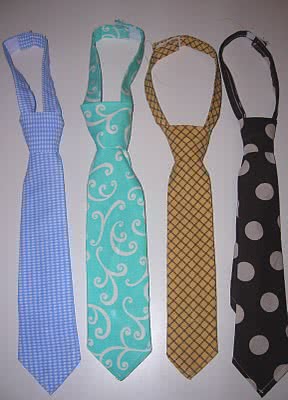 So Elyse showed me how to make a tie for little boys and I have been hooked ever since! I can barely sew a straight line on my sewing machine, so if I can do this . . . anyone can!
Click Here for the tutorial we used- it was super simple and easy to follow.
Hopefully Elyse posts her ties soon . . . she made some way cute ones!
Now I need to go find some "manly" fabric to make a couple more . . . ha ha!