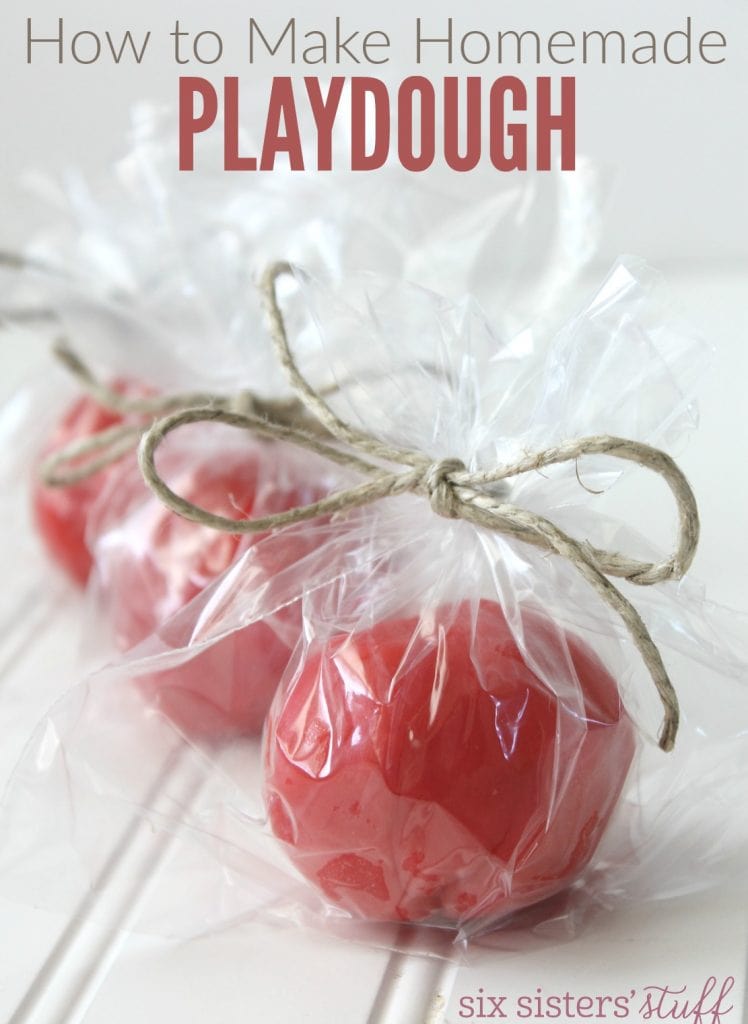 We are teaming up with Kroger to share with you some of our party hacks! Don't forget to follow #summertoremember and @kroger on Twitter to see all of our tips, tricks and delicious recipes!
Do your kids love play dough as much as mine do? We are pre-making our own play dough for our  upcoming family party!  When the kids are hot and just want to be inside where the AC is, I'm going to pull out these play dough balls to keep them busy! Here is how you do it:
What you need:
– 1 cup of Kroger All Purpose Flour
– 1 cup of warm water
– 2 Tablespoons of salt
– 2 Tablespoons of Cream of Tartar
– 2 Tablespoons of Kroger Vegetable Oil
– 1 (3 oz) pack of Kroger Jello (I used strawberry because we wanted red!)
Directions:
– Mix all ingredients together in a small saucepan
– Cook over medium heat, stirring constantly until it thickens into a ball of dough. (This step takes a little bit, you will know when it is ready when you really can't stir it any more)
After you are stirring put about 1/4 cup of flour onto a cutting board. Place your hot dough onto the cutting board and let it cool for about 30 minutes. (I flattened mine out a little)
Once it is cool, knead the flour into the dough adding more flour as needed until it is no longer sticky.
You can add food coloring to make the colors brighter, but the Jello really does color it well!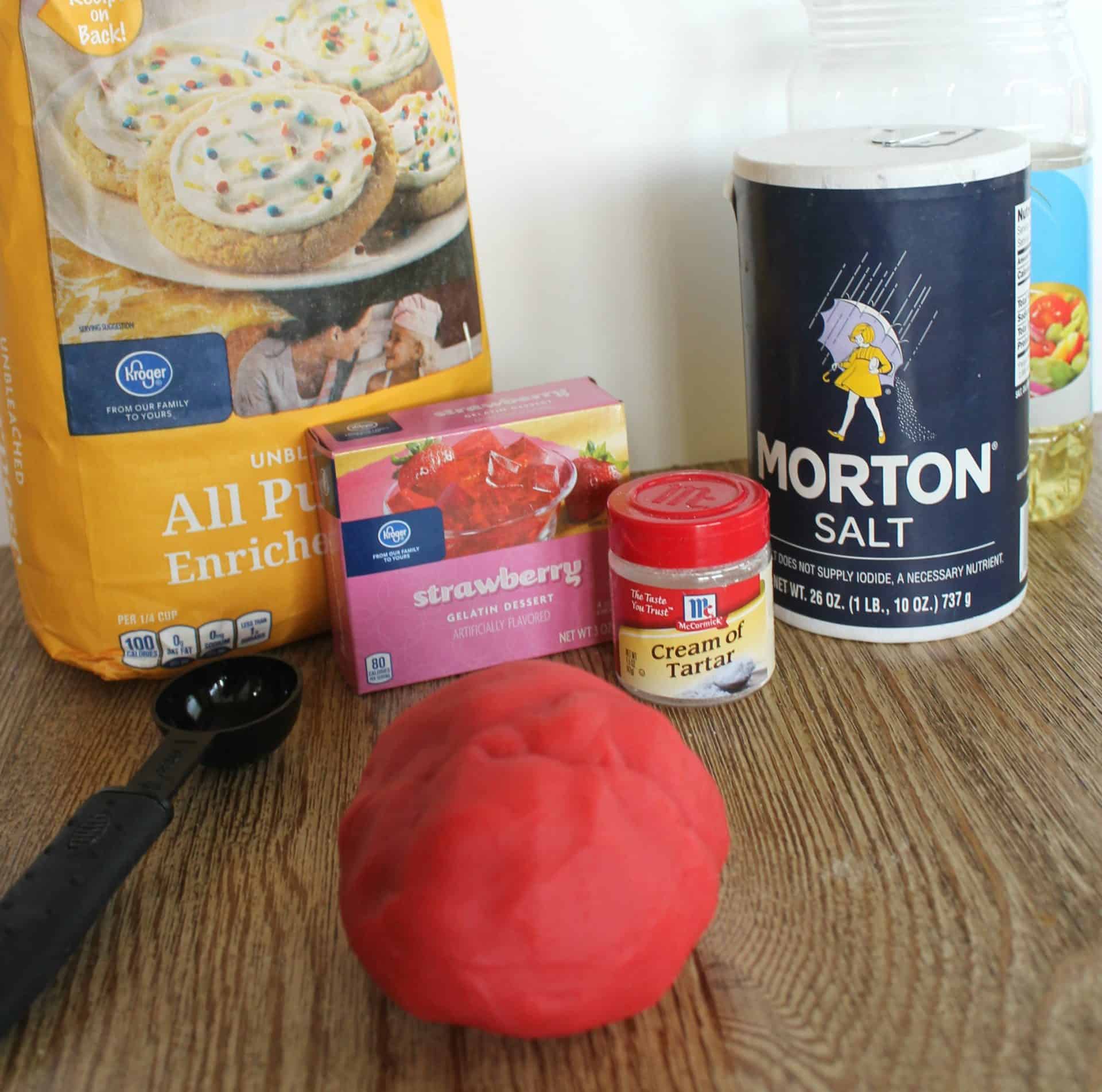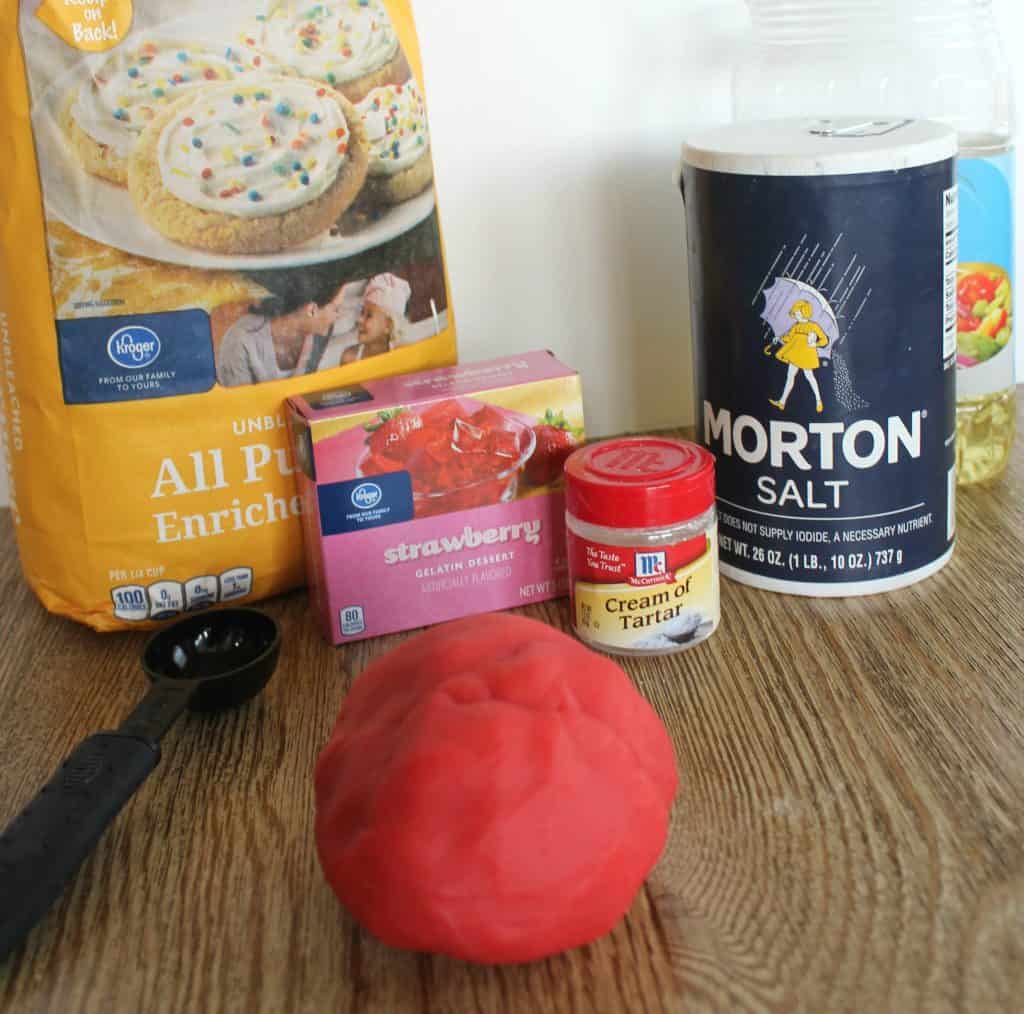 This recipe makes enough dough for 6 little kids. You could easily double or triple the batch if you have more kids!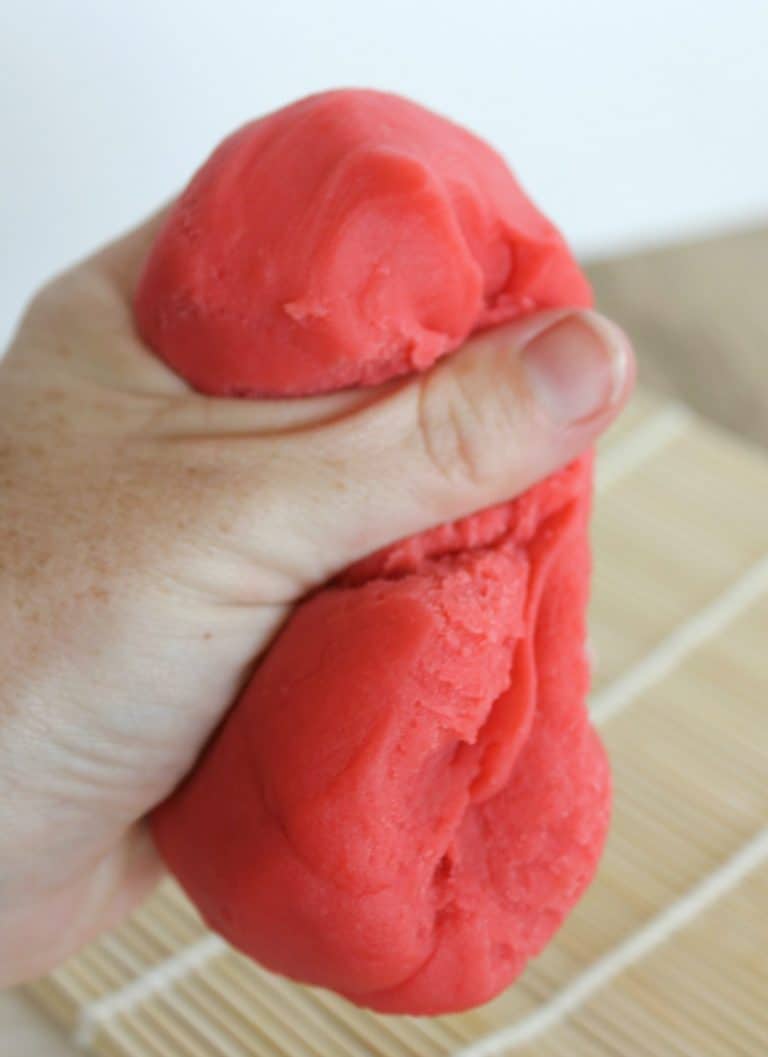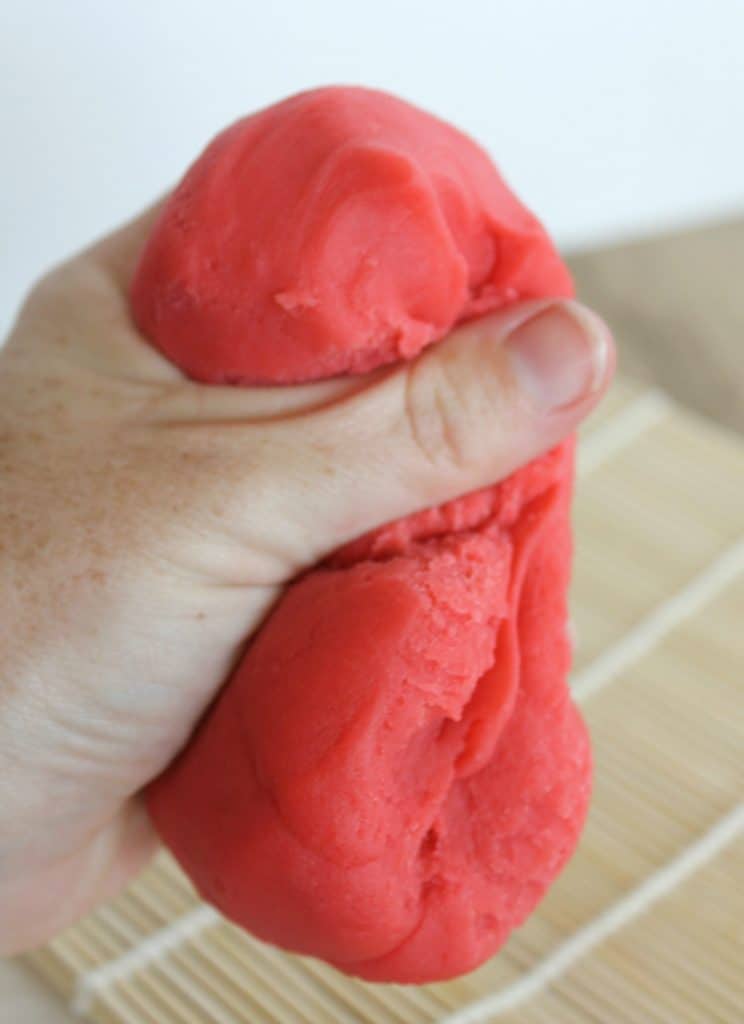 This jello is so soft and it smells SO GOOD! (not like the other stuff you buy from the store – blah).
We are going to make this for the 4th of July. I have the dough pre-bagged and ready to go, so while the kids are waiting for dinner, or sick of the sun, they will have something to do!
Store the dough in a large ziplock bag when they are done playing!
Hope you have as much fun as we did making it!