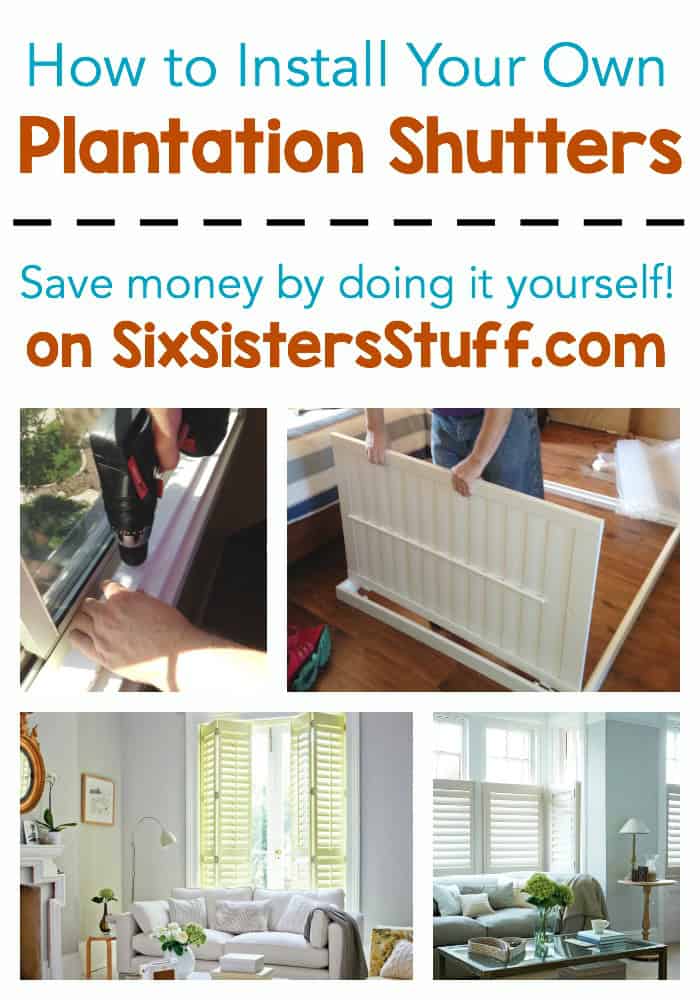 As my husband and I have been working on our home for the past few years, something that I have always wanted to do was put in plantation shutters . . . however, when I saw the price of them, I had to kiss that dream goodbye.
Until . . . I found a solution.
I was googling different options of shutters and came across The Shutter Store. Essentially, with the help of one of their designers and detailed instructions from their website, you do all your own measurements and place your order. They then ship you your shutters and you install them yourself.
I was nervous that it might be difficult, but I was pleasantly surprised that within 30 minutes of receiving them, my window had beautiful new shutters!
Check out this video that shows you how get plantation shutters in 3 simple steps:
So, I wanted to walk you through the process of how easy it was for me to get my shutters (and if I can do this, anyone can!):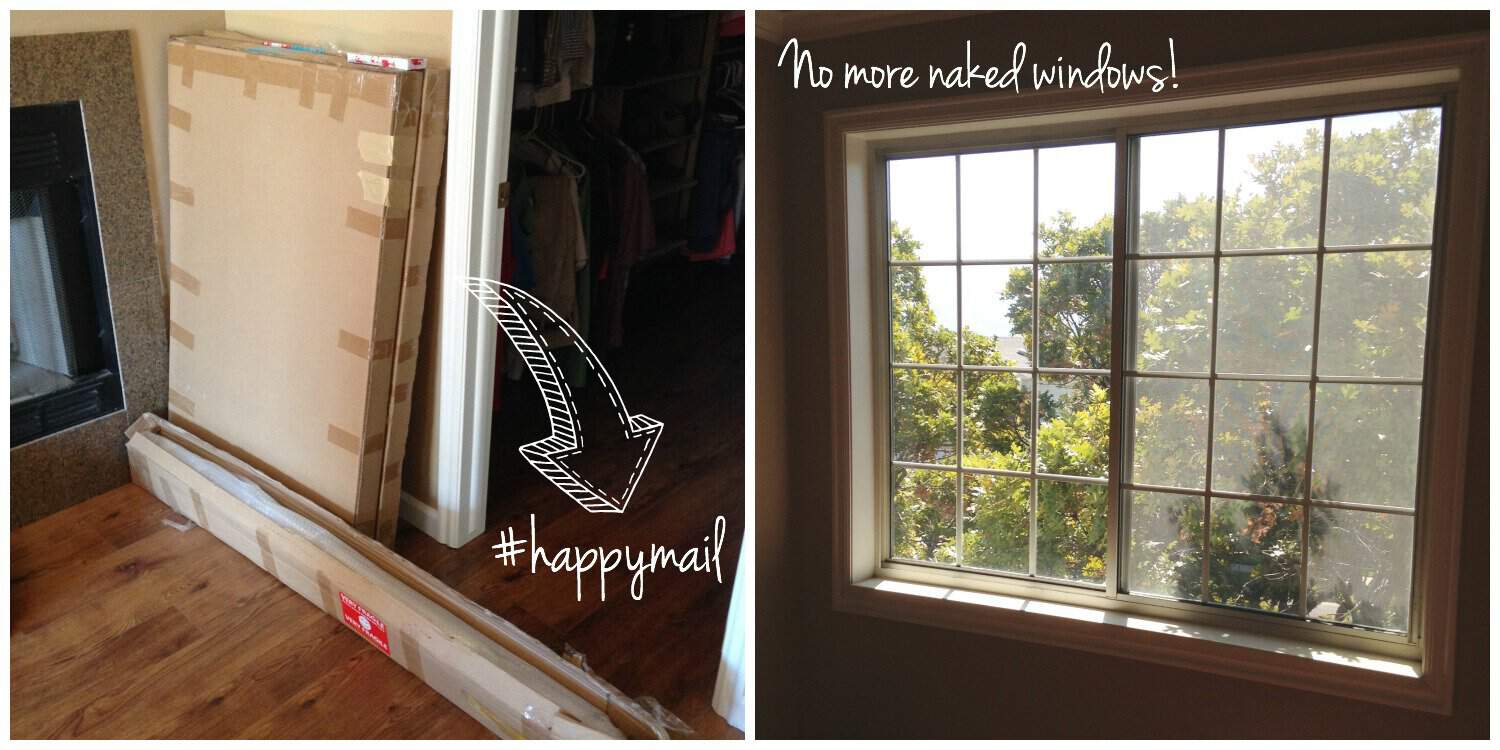 We opened the packages and found the hardware that we would use to put the frame together. The only things that you are going to need are a hammer, a screwdriver, a drill, and a level.

We laid the labeled pieces on the ground, matched up all the corners that needed to connect, and then hammered in the little plastic connector that would hold the frame in place.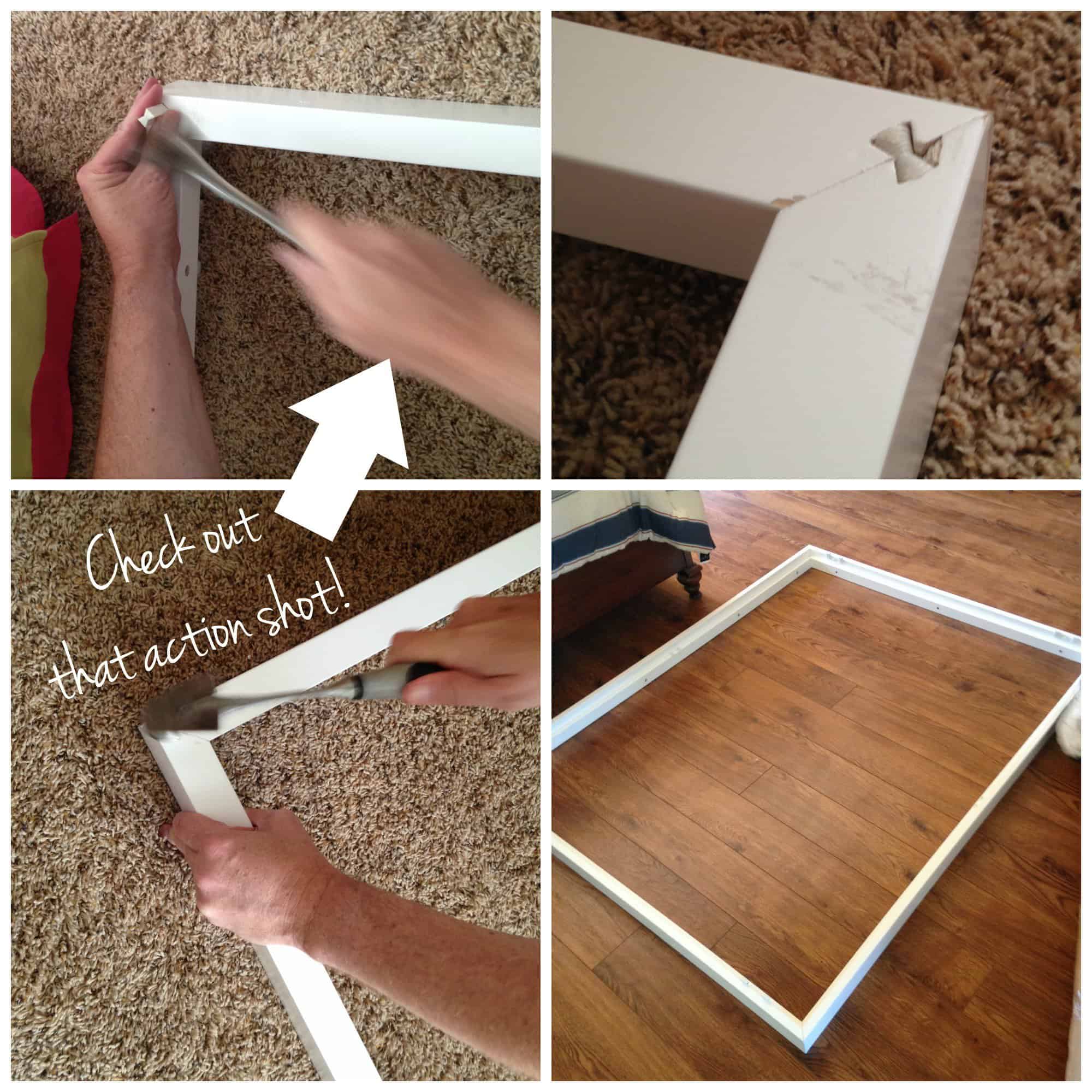 Lift the frame into your window (since it's pre-measured and custom-made, it should fit perfectly) and screw it into place.

Now all that you have to do is lift each shutter into place and link the hinges with a hinge pin. When they are in place, you can keep them there with a locking screw.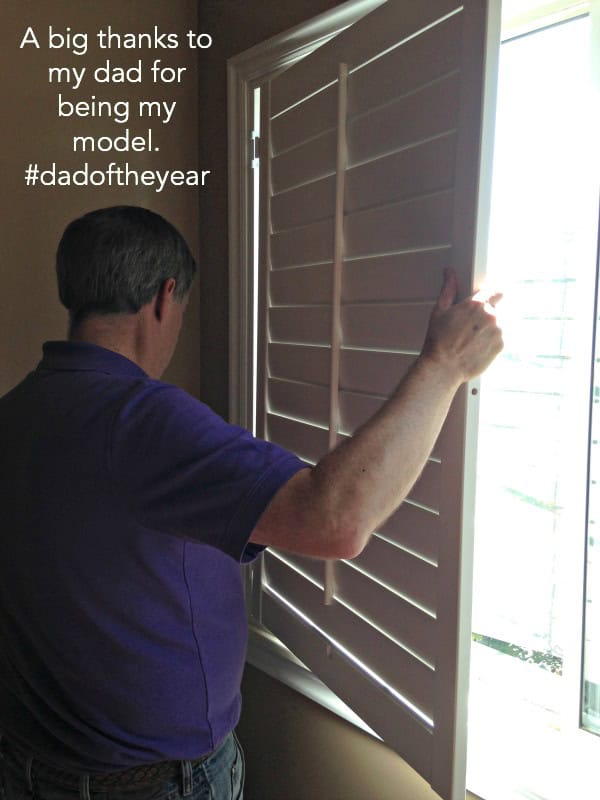 Now all that you need to do is add the finishing touches – cover any holes with caps or fill in cracks with a little caulk. In a matter of minutes, your shutters are installed!!
I obviously went with a very standard option when it came to style and color, but The Shutter Store has a ton of different choices when it comes to your windows. These are some of my favorite looks: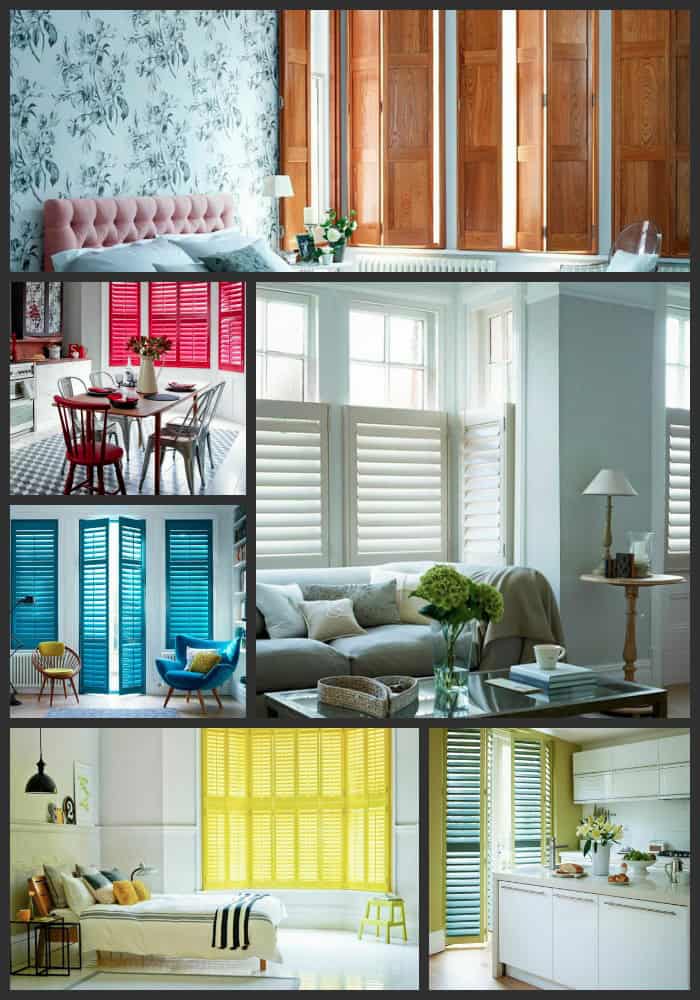 Do your old windows need a new look?! Well, you are in luck because The Shutter Store is giving away $500 worth of free shutters to one luck person!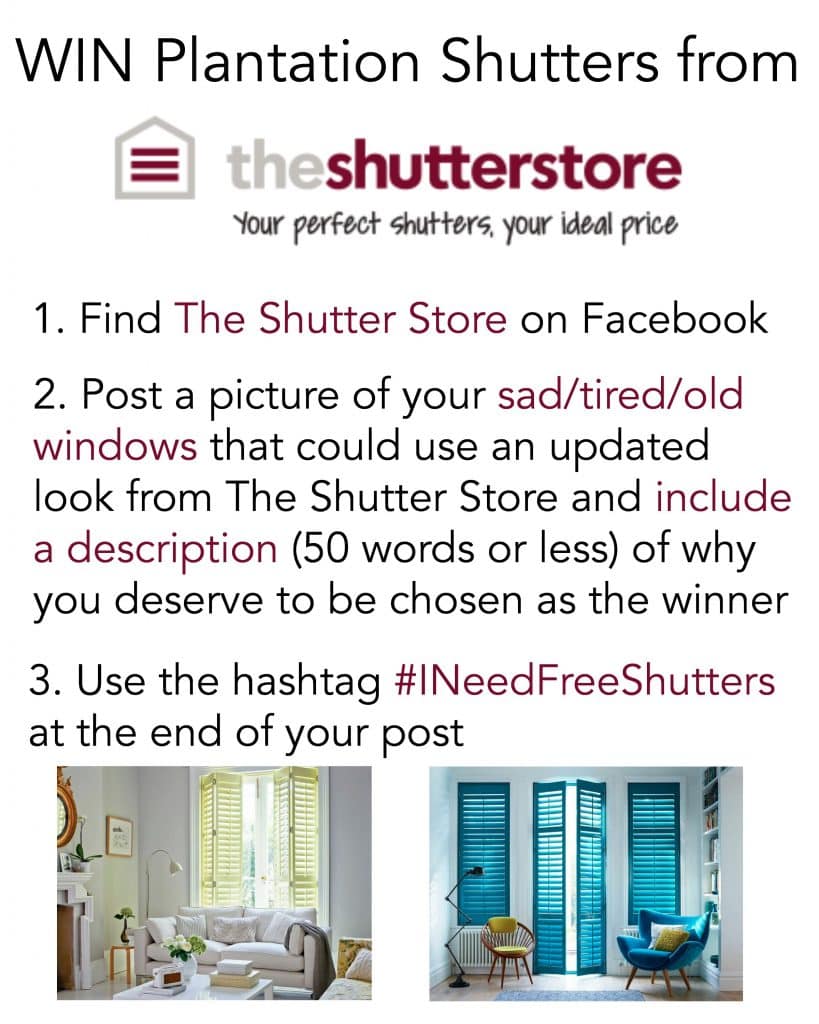 To enter the giveaway:
1. Head over to The Shutter Store's Facebook page
2. Post a picture of your sad/tired/old windows that could use an updated look from The Shutter Store and include a description (50 words or less) of why you deserve to be chosen as the winner
3. Use the hashtag #INeedFreeShutters at the end of your post
The winner will be chosen based on your picture and description. Giveaway entries will not be accepted after Sunday, March 1, 2015, and the winner will be announced on Sunday, March 8, 2015. Must live in the United States or Canada to win this prize.
Good luck and may the saddest window win!!! 🙂
You can find The Shutter Store on:
Facebook
Twitter
YouTube
Follow along for amazing inspiration and to keep track of the latest entrants!