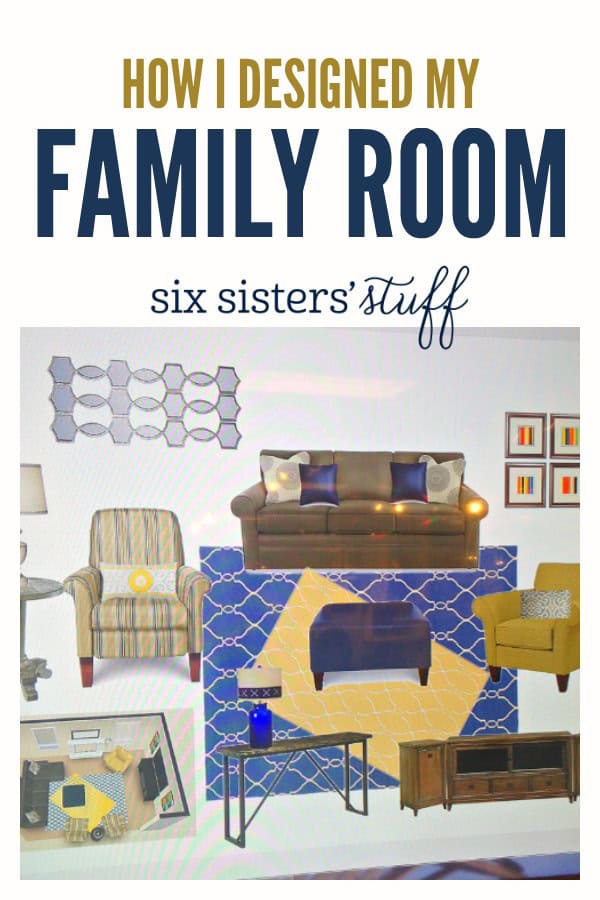 This post is part of a collaboration with La-Z-Boy. Thank you for allowing us to share with you products that we love in order to support our website.
If you read my last post about tips to getting started decorating your home, then you saw the struggle that I was having with getting started decorating my new home.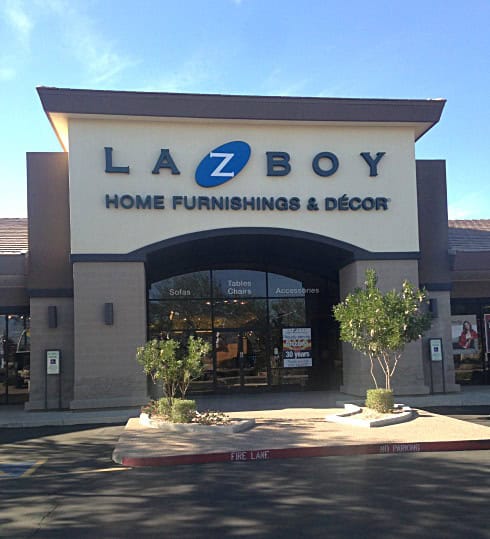 I met the amazing Jill and a couple other members of the interior design team and we talked about the colors that I liked (I learned how much I love nautical colors) and found other decorated rooms that inspired me. We also talked about the layout of the room and then I let Jill do her magic.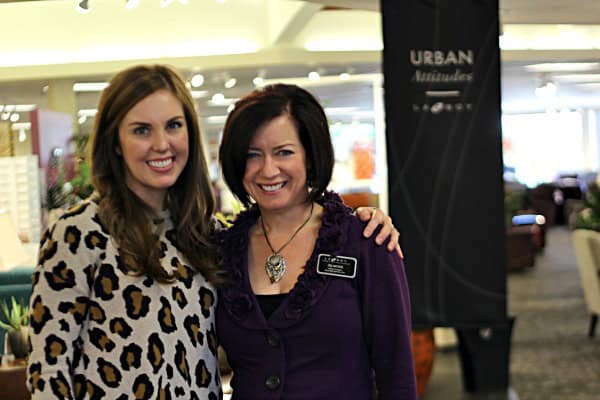 I love blue and yellow together . . . always have, always will . . . 🙂
This was a picture that I found on Pinterest (so sorry that I don't know the source – if you know it, please let me know!). I want my room to be bright and happy and I love the pops of yellow!
She led me around the store and let me try out different types of furniture and see different examples of styles we could make or fabric we could use…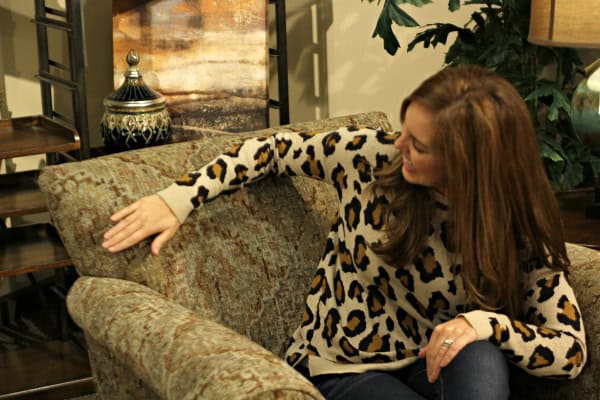 Apparently I am really happy about how soft this chair is . . .
😉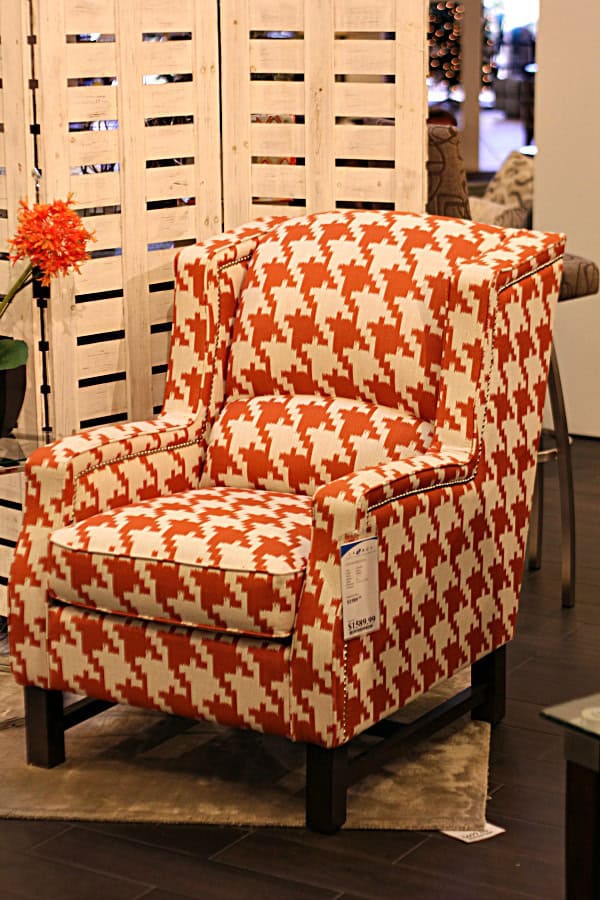 I am so in love with this chair!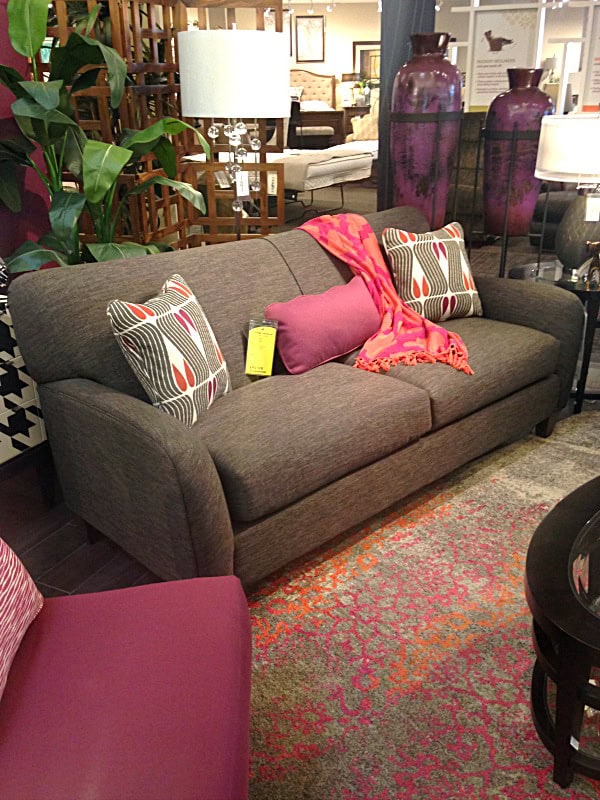 I love how the pink and orange just pop with this couch.
She came up with a design that she felt would fit my needs… It was amazing! I had just always pictured having an oversized sectional that wrapped around the room as the only way to maximize the number of seats in my family room, but she showed me that by having a smaller sectional and 3 chairs, the overall flow of the room was so much more open and made it easier to walk around.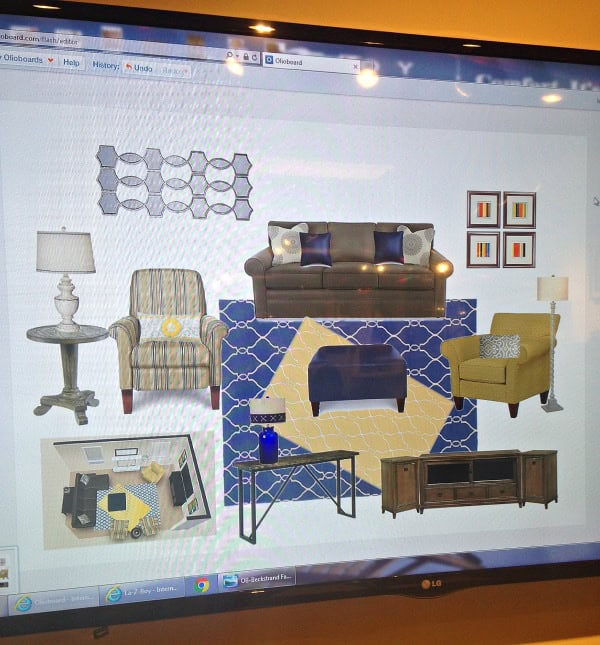 This woman is a master at home decorating! After walking around the store with me and getting a feel for the types of furniture I liked, she put this whole room together while I grabbed some lunch!
Then came the fun part- fabrics!!!
Just look at this wall . . . and this is literally only 1/3 of the wall! I am pretty sure that they had about 800+ different fabric choices for the couches, chairs, pillows, and ottoman!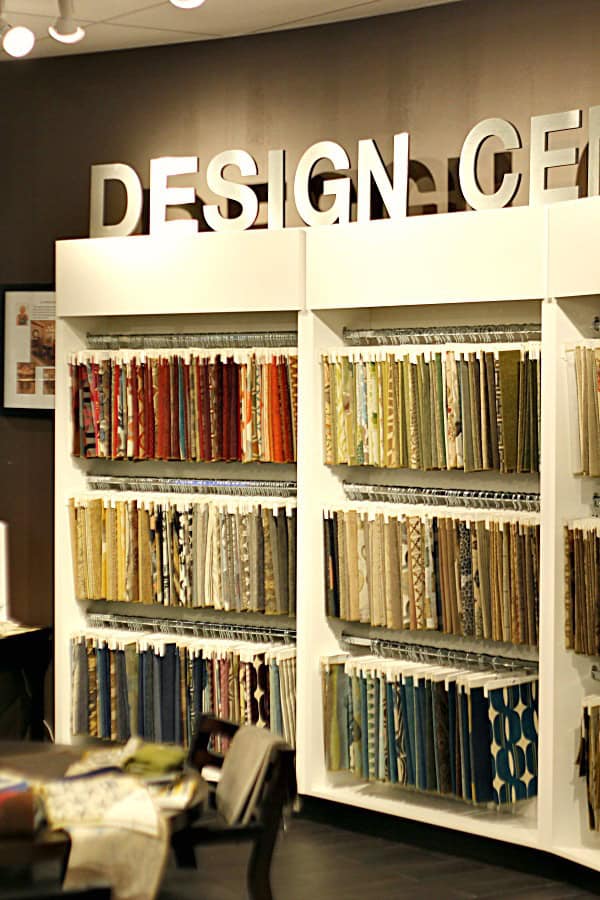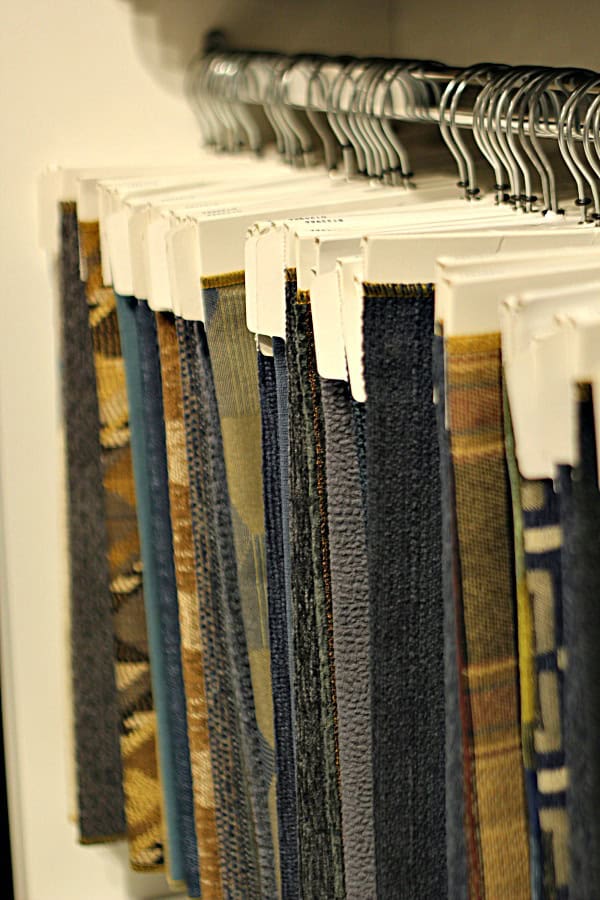 There is seriously a print, texture, and design for every different taste. I started pulling colors and prints that I loved within my color scheme and Jill helped me piece together what would look best. We talked about what fabric is going to be the softest, what fabric is easiest to clean and most durable for my kids, and what fabrics look good together. Jill is a pattern-mixing genius!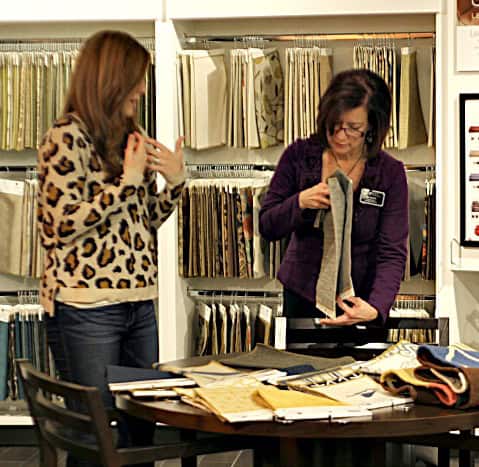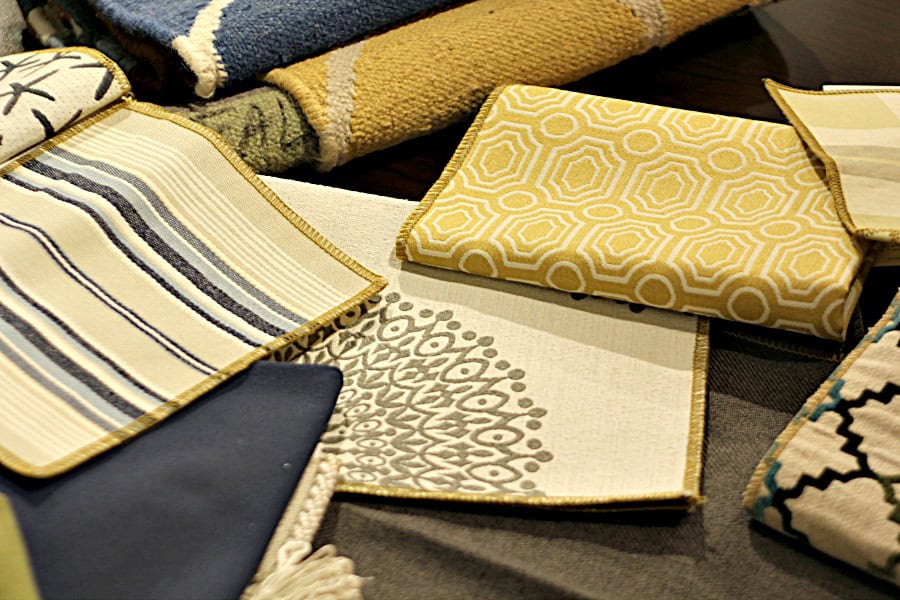 I stuck with a neutral gray for the main piece of furniture in the room- which is the Collins couch + sectional. Since this is the side of the room that faces the TV, I wanted to fit in as many seats as possible. I love that Jill took one of La-Z-Boy's beautiful couches and added the chaise lounger… every single piece of furniture is fully customizable so that it fits perfectly in your space!
From there I picked material for my accent chairs. I am doing a bright yellow sitting chair (Aria Stationary Chair) by the window… perfect for reading (someday I will have time for reading, right?!) and then a pair of chairs (both of which recline – they are called the Fletcher High Leg Recliner) on one end of the room.
From there, we added character and color with accent pieces- lamps, accessories, side tables – all things that la-z-boy carries! It is literally a one-stop shop!! The wonderful thing about la-z-boy is no matter what you purchase, whether it's just one chair or an entire room, you get the same amazing service and the free in-home design experts to help you out.
There are
La-Z-Boy stores
all over the country- you can find the closest one to you
here
or you can even order furniture and pick fabrics
online
! It's pretty fun to play around with and just see all the custom fabrics you can choose from (they literally have HUNDREDS!).
Now my order is placed and the waiting begins…
I will reveal the room as soon as it's finished!