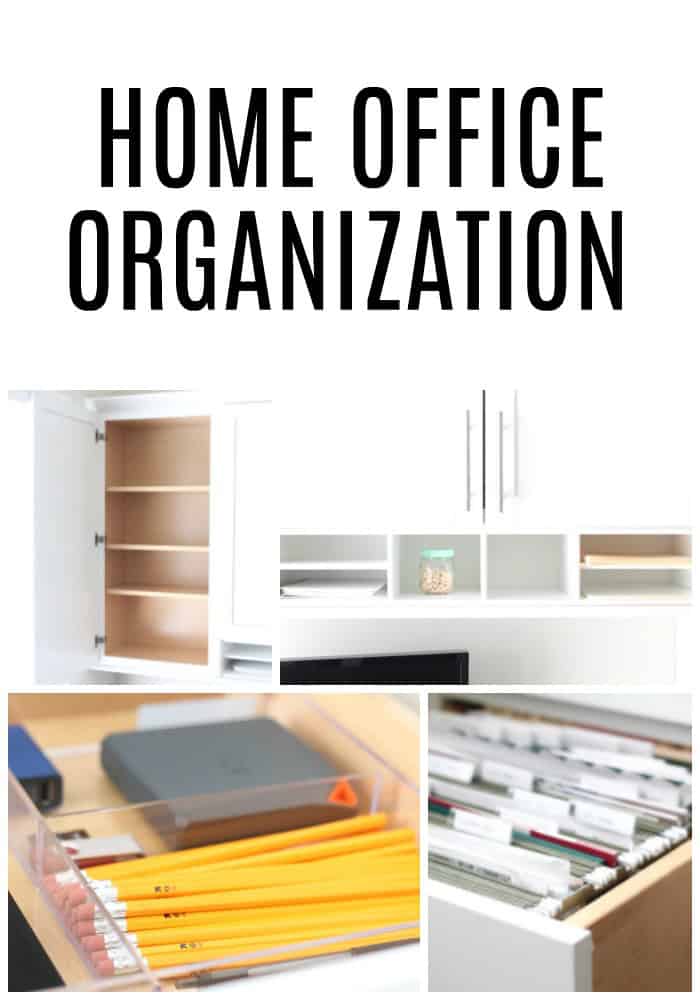 Last week I shared some plans for our home office makeover, which you can read more about HERE!
One thing you probably all know about me by now, is that I looooove organizing things, which is why our office was making me crazy!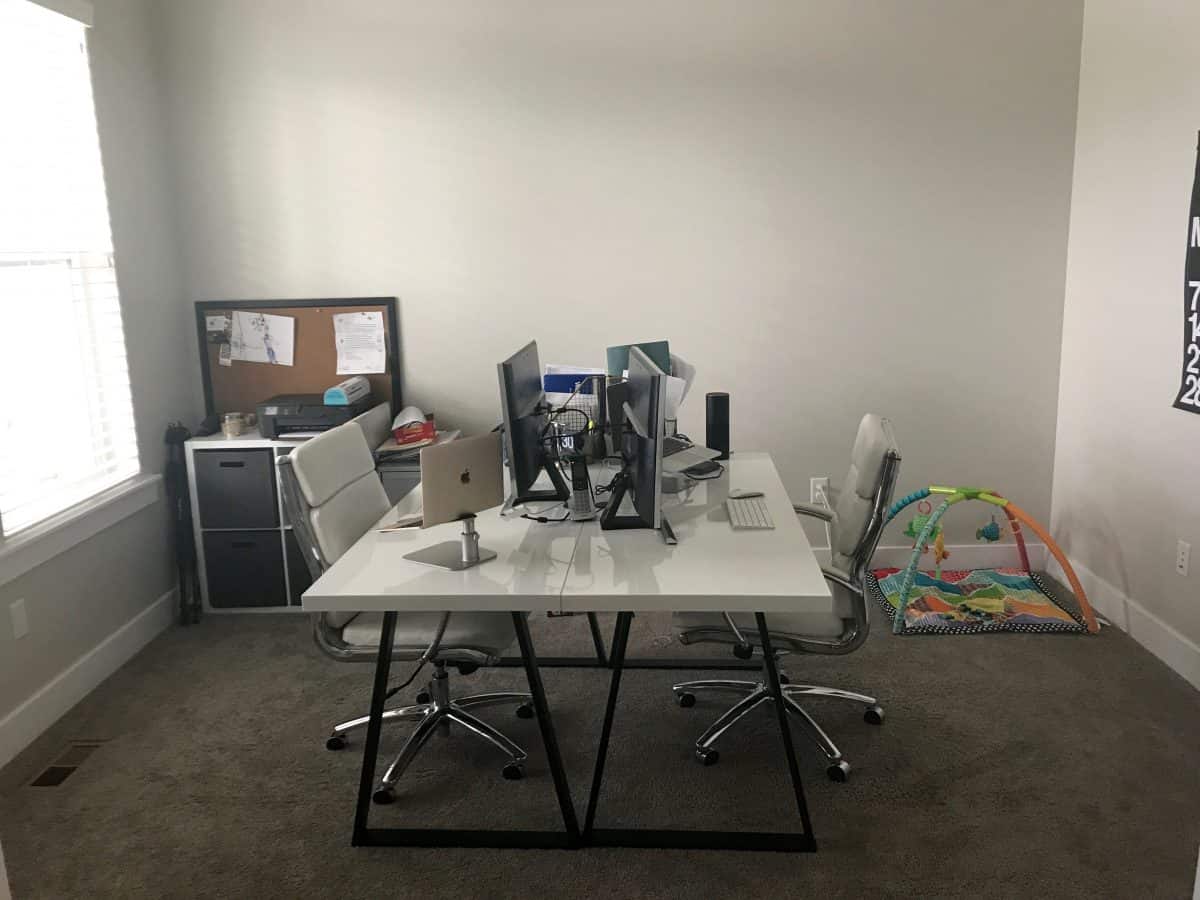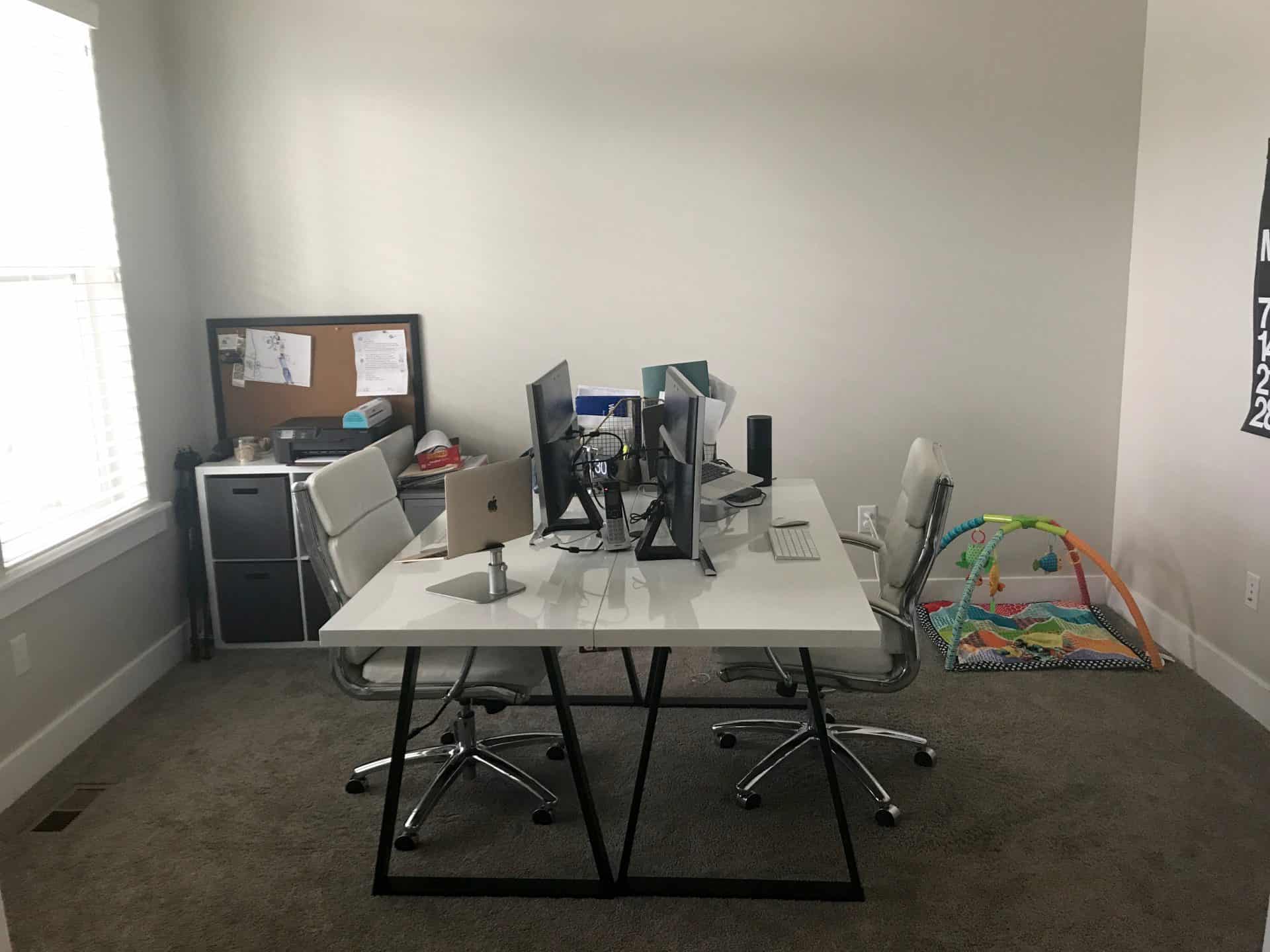 I felt like nothing really had a place and the stacks of papers and knots of cords were stressing me out.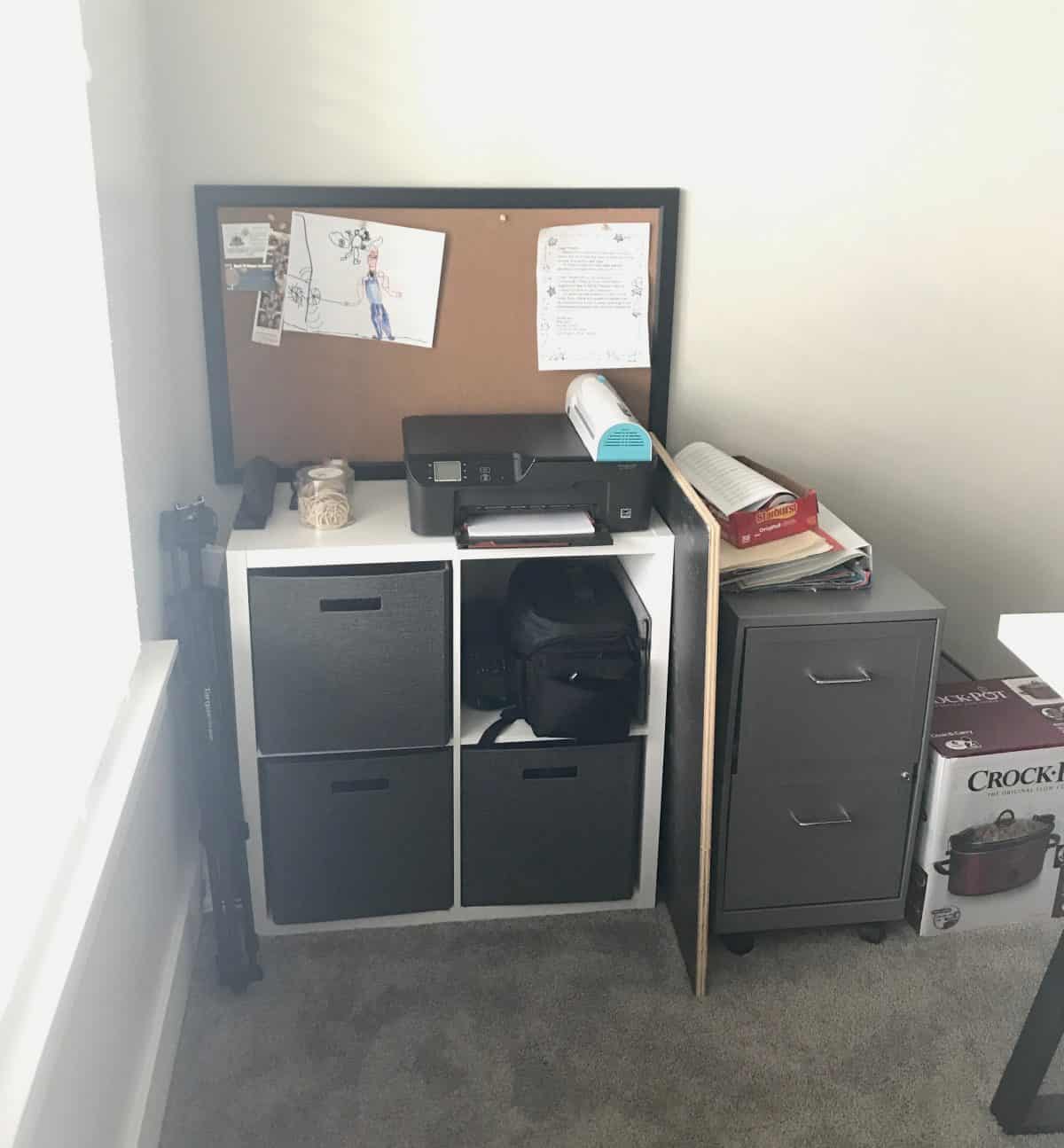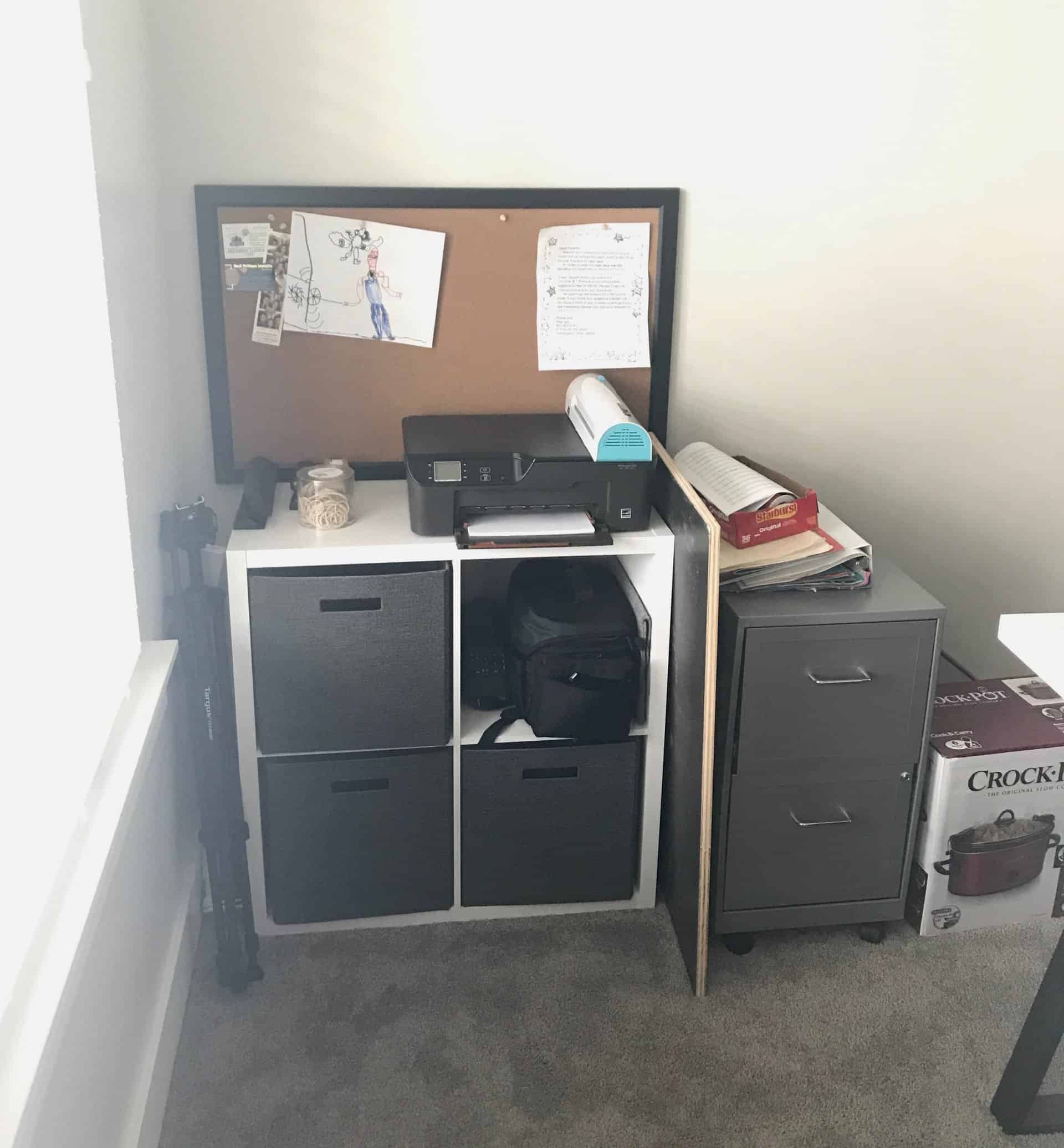 Like I said earlier, I have a lot of photography supplies and different items I use for our blog and they were all kind of tucked in this corner of chaos.
I was so excited when I talked to Aristokraft Cabinets and they told me they had a variety of different storage solutions that would help me store and organize everything I needed in my home office.

I almost don't know what I'm going to do with all of this storage when our office is complete!  I can't wait for everything to have a place to call home.
Aristokraft was wonderful to work with because I told them the different storage needs and concerns that I had and they worked around that (including our budget)!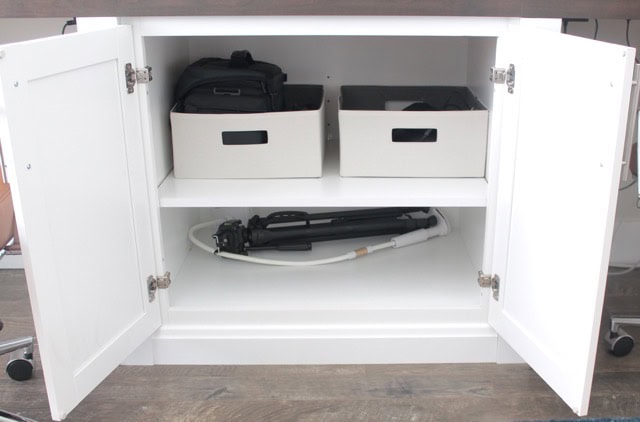 I can't believe how much storage space we have now!  I am able to store all of my photography equipment right by my desk rather than having it shoved in the corner like before.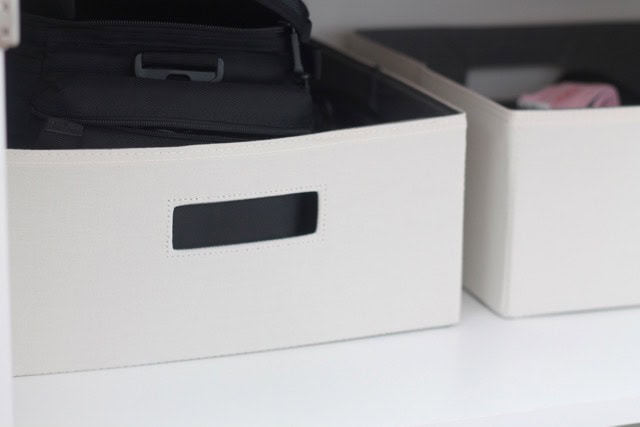 I found these bins at Target and they are perfect for holding all of those items that needed a place to go!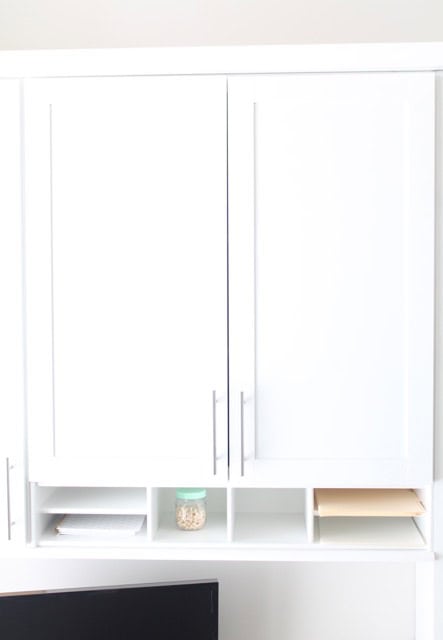 We also installed some cabinetry above our built-in desks.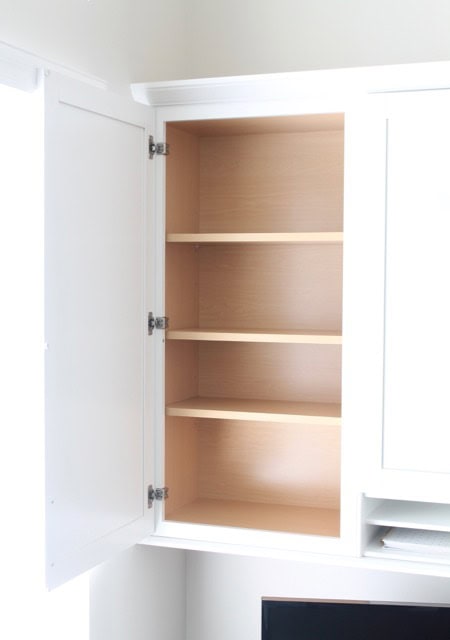 We have so much storage now, that I don't even have enough stuff to fill it!  These cabinets also have the "slow close" feature so they won't slam shut when you close them. The cabinetry we chose is the Aristokraft Brellin PureStyle in White.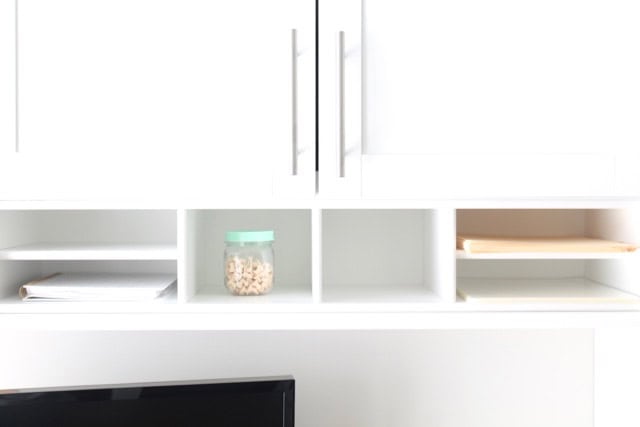 I love this organization area below some of the cabinets.  It is perfect for filing away all the papers we need for work or that our kids bring home from school.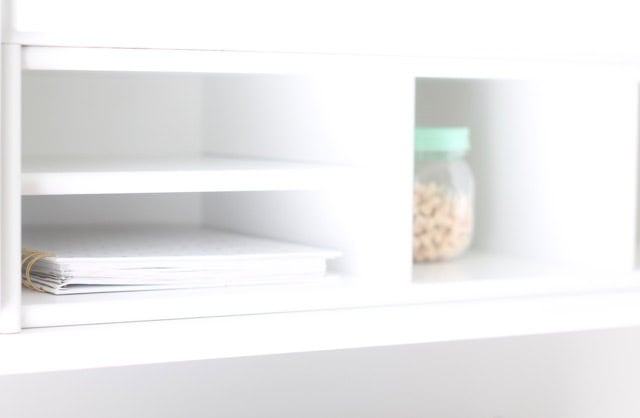 I don't have as many papers as my husband, but he uses his to store mail, bills and other paperwork.
We also have some bookcases between our two desks.  I can't wait to decorate and fill with books!
As much as I love all the shelves for storage… my favorite feature has to be the drawers!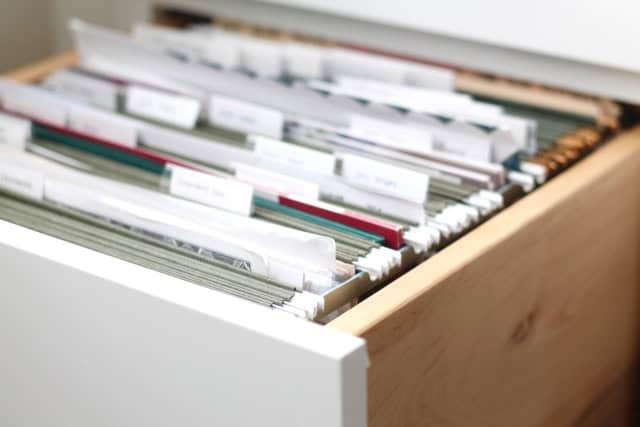 We were able to get rid of our beat up old filing cabinet and fit all of our hanging folders into one drawer!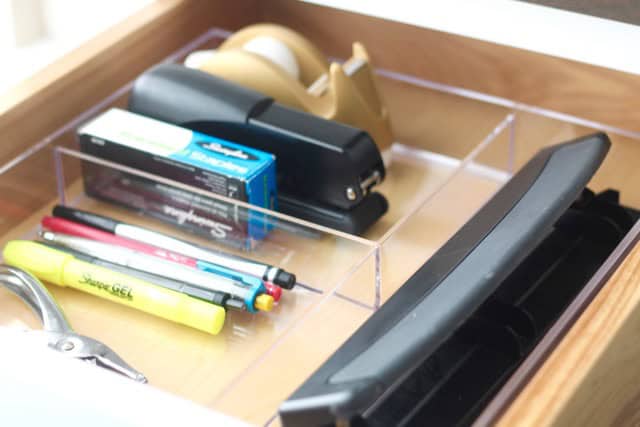 I love being able to store my office supplies in a drawer, rather than on my desk top.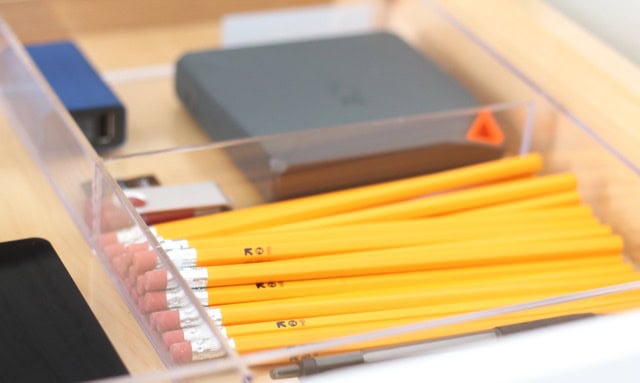 I found these drawer dividers and put them in every drawer to keep our office supplies organized.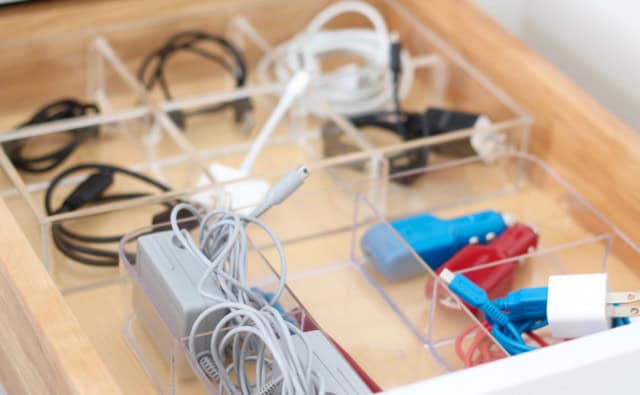 I don't know if you are anything like me, but we have so many cords.  I found a smaller version of these dividers to help keep all of our cords organized and separated rather than being wrapped up in one big knot!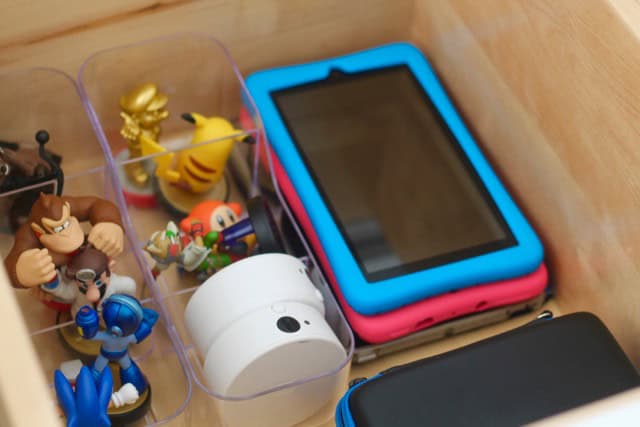 We try to limit the time our kids spend on electronics, so we keep them all in one of our drawers so we can keep track of them and all their accessories.  I found these dividers here.
Next week we are going to show you our complete office makeover!  Stay tuned!
If you are thinking of starting a cabinetry project, check out Aristokraft Cabinetry for amazing quality at an affordable price!