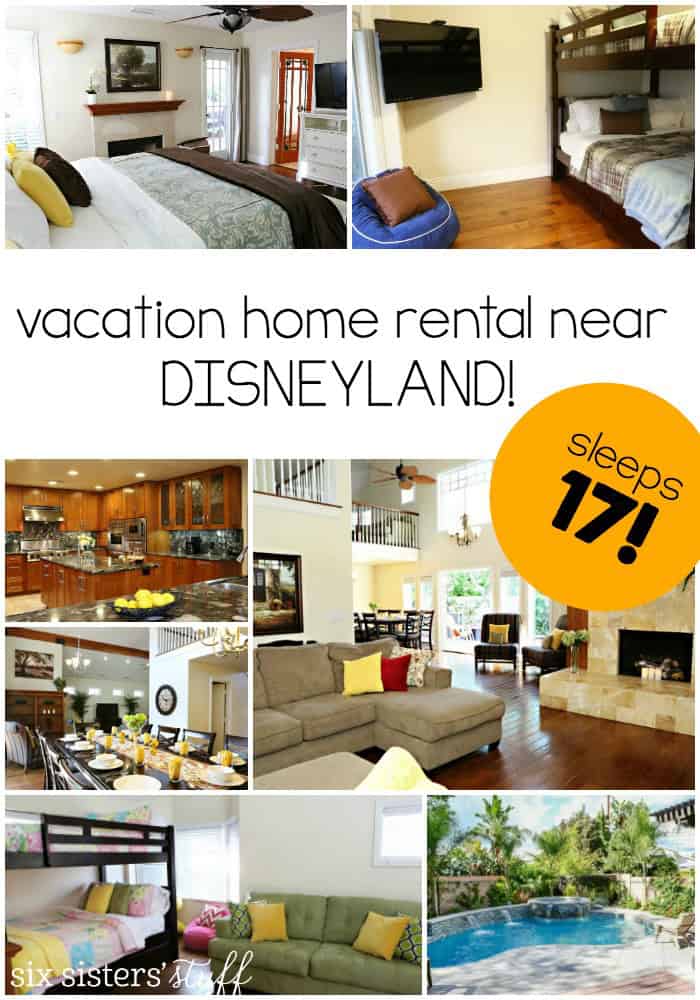 You may have noticed by now that we are a little obsessed with Disneyland. 😉
We decided to take a trip to Disneyland with THE WHOLE FAMILY!  We started looking into hotels and realized it would be really expensive for all of us to stay near Disneyland.  We were so excited when we found Anaheim Vacation House!  Anaheim Vacation House homes are newly remodeled, beautiful homes within miles of Disneyland.
We reserved Destination 9 as soon as we found Anaheim Vacation House because they get booked so fast!  We LOVED being able to stay all together as a family and have the comforts of home while we were on vacation.
Here's a little tour of where we stayed… did I mention it sleeps 17?!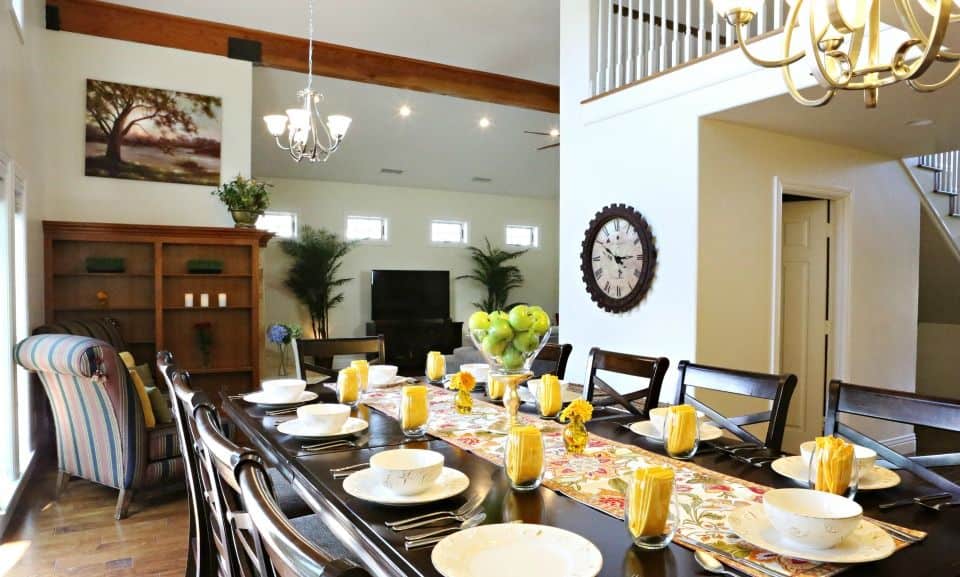 We loved this huge dining area.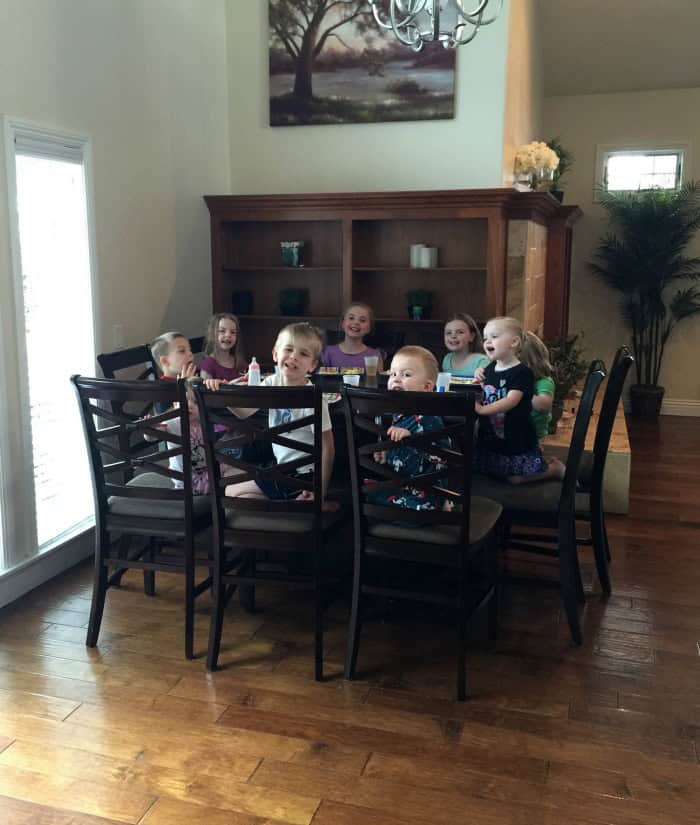 Our kids LOVED eating breakfast together with all of their cousins every morning!  It was a million times better than trying to eat breakfast in a squishy hotel room!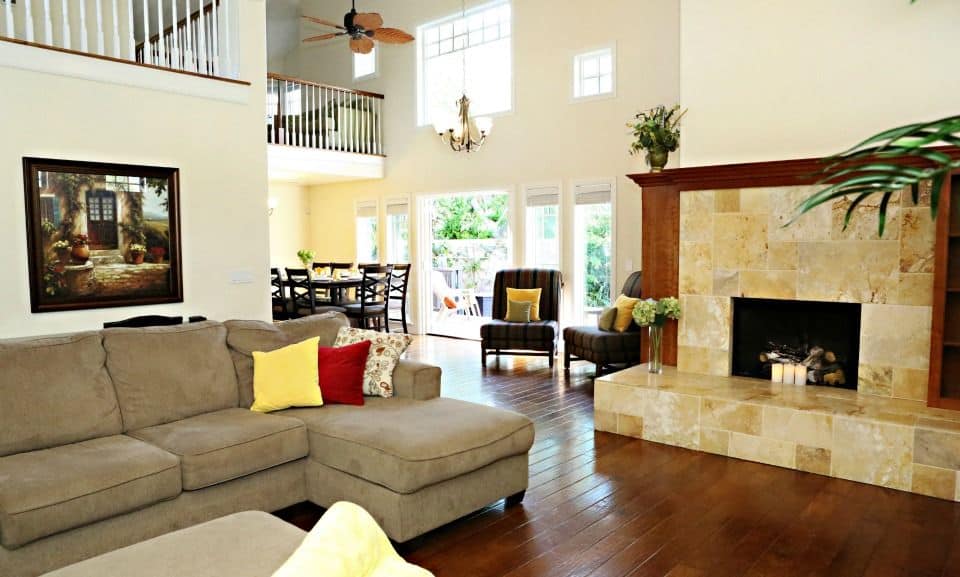 The sectional in the living room was the perfect place to relax!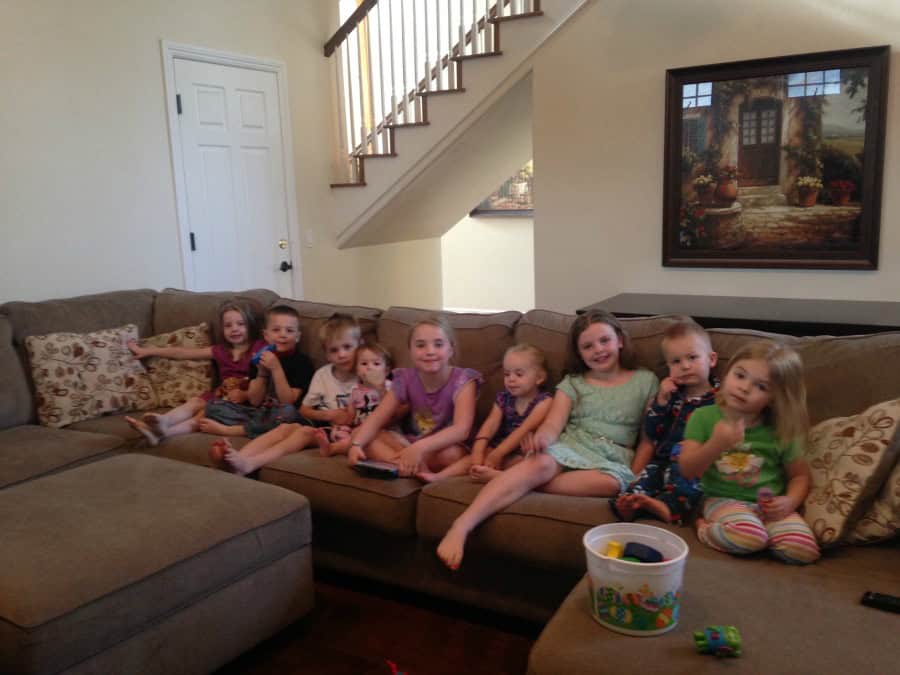 They loved watching cartoons here in the morning while the adults got everything ready for a day at the parks!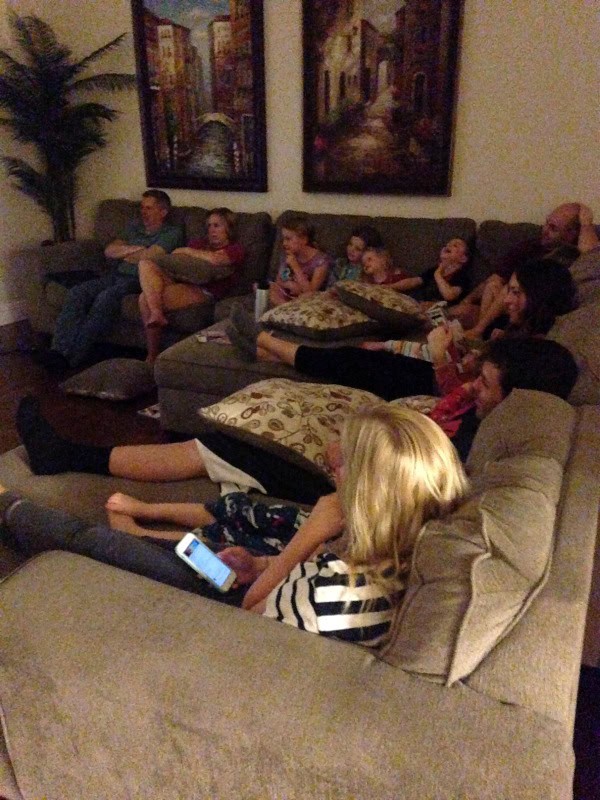 It's also where we would all crash at the end of the day after spending the day walking around Disneyland!  We loved having space to relax and unwind after long, exhausting days at the park.  Our kids loved having this space to run around and play.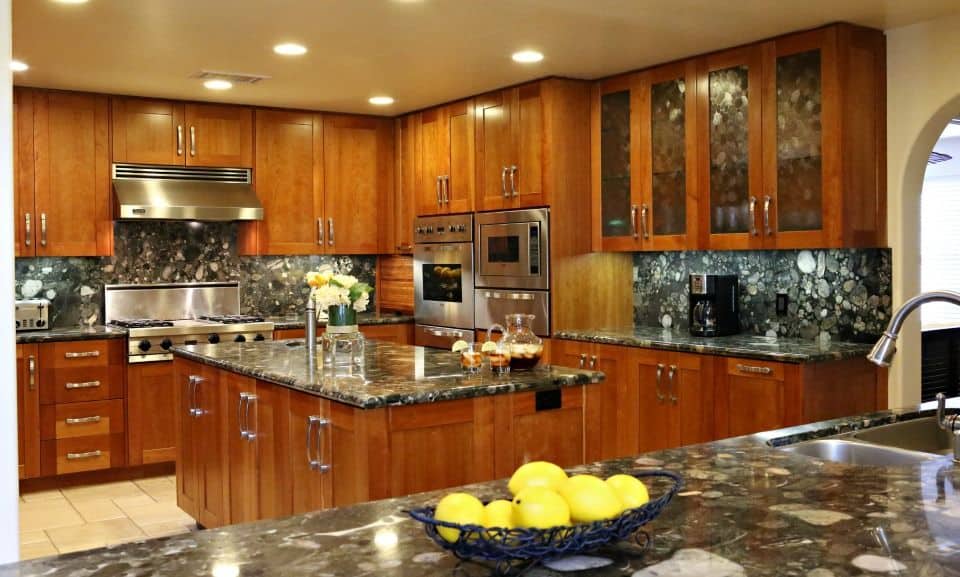 The kitchen.  Oh, the beautiful kitchen!  You know you are staying somewhere great when the kitchen is better than the kitchen you have at home! Haha!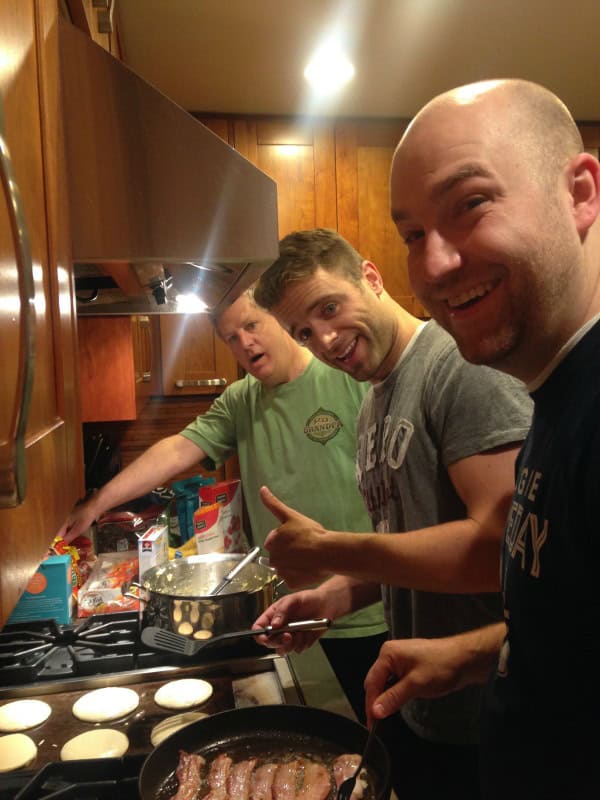 The boys spoiled us with cooked breakfasts every morning! Sounds like the perfect vacation to me!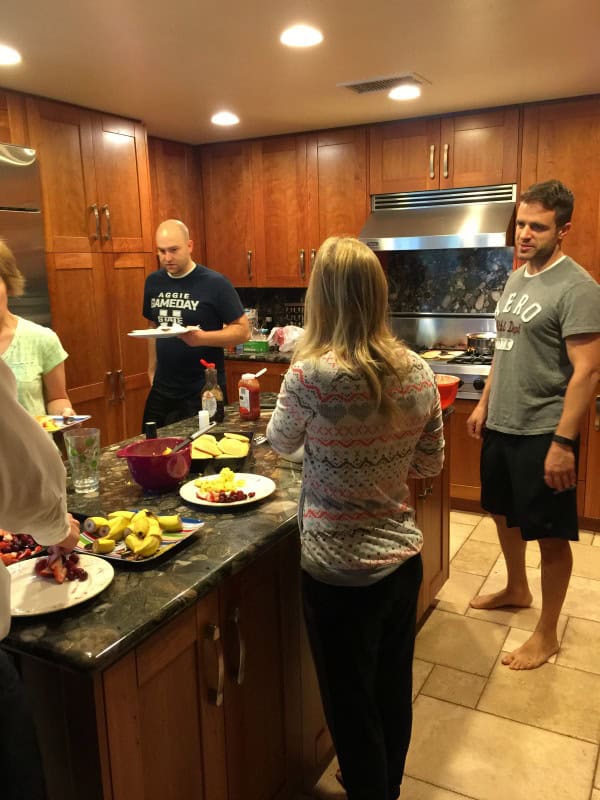 We actually ended up eating a lot of our meals at home because it was such a short drive from the park.  There is also a grill in the backyard so we had a BBQ one night and swam in the pool!  When we got home and asked our kids their favorite part about the trip, that was it! Haha they are pretty easy to please!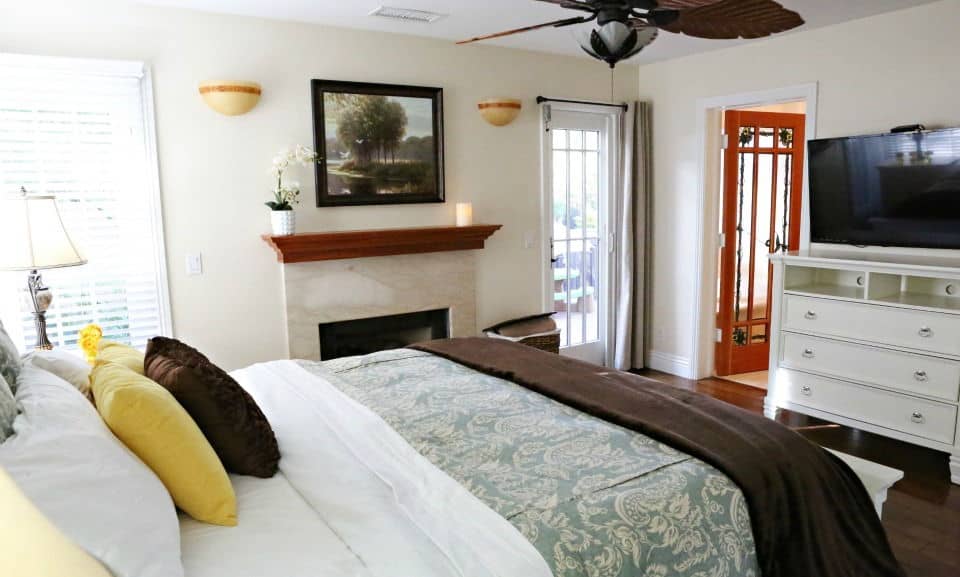 Destination 9 has 5 gorgeous bedrooms!

According to my 1 year old, the bedrooms were the perfect place to relax. 🙂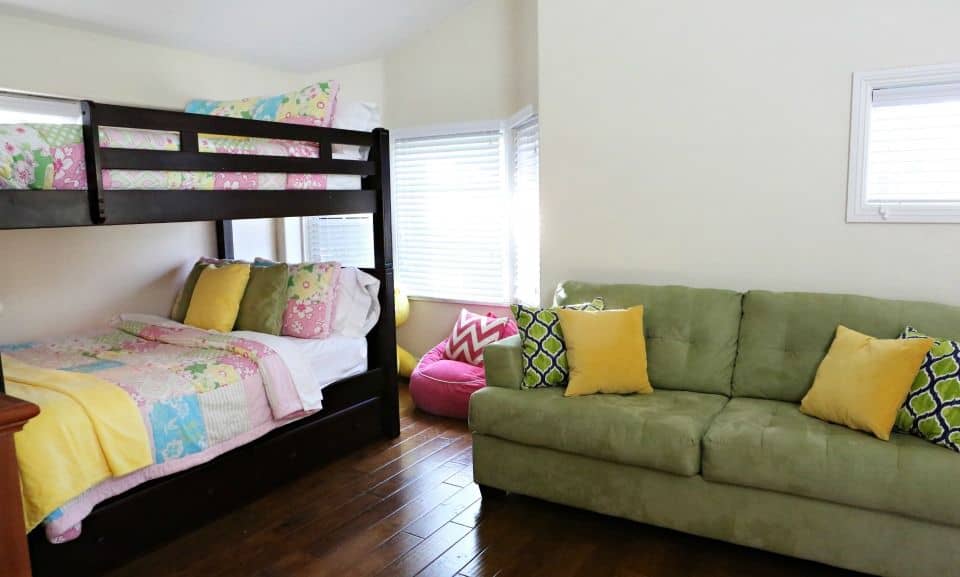 We loved that some of the bedrooms had bunk beds.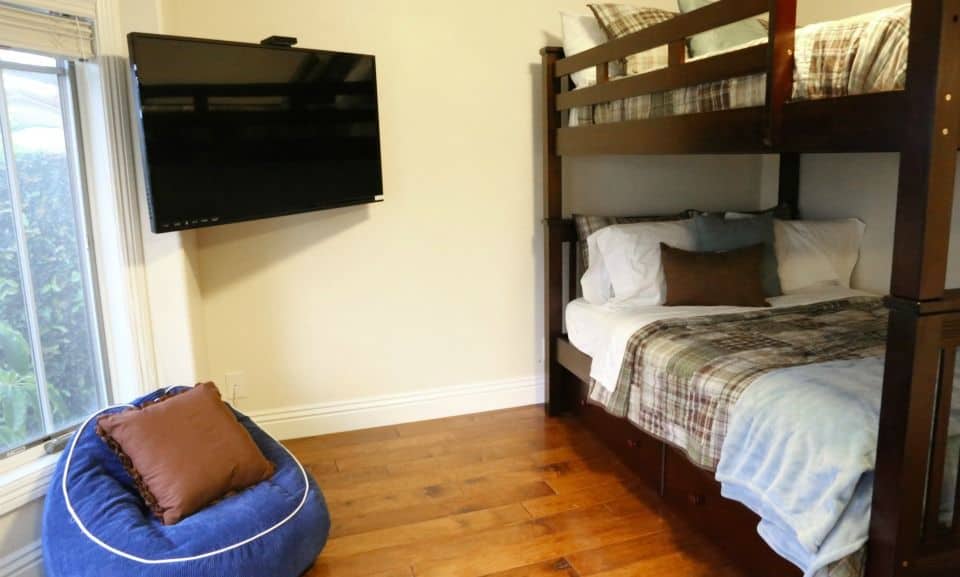 It was so wonderful to be able to have the kids sleep in their own rooms while the adults got a good night's sleep in another part of the house!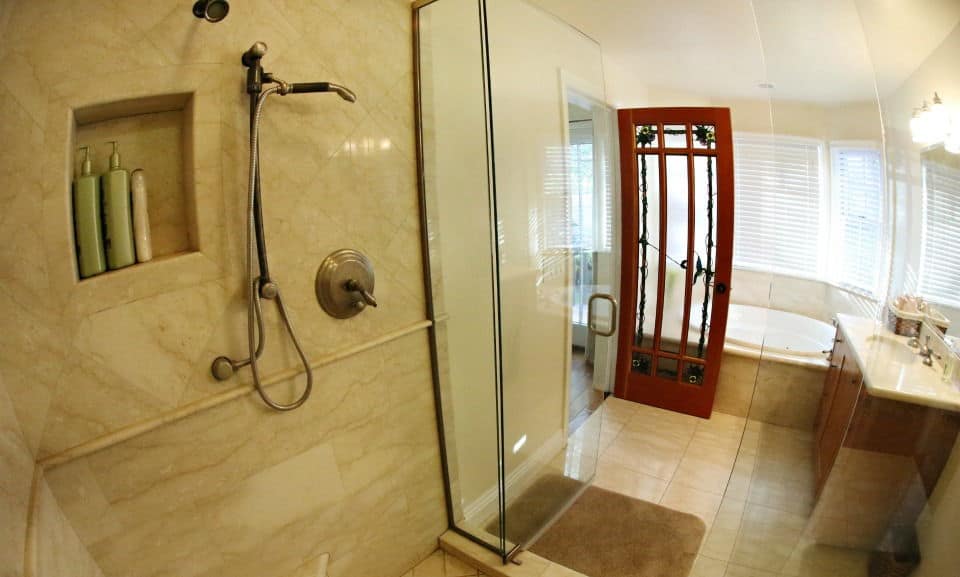 This house also had 4 beautiful bathrooms so there was plenty of space for all of us to get ready each day!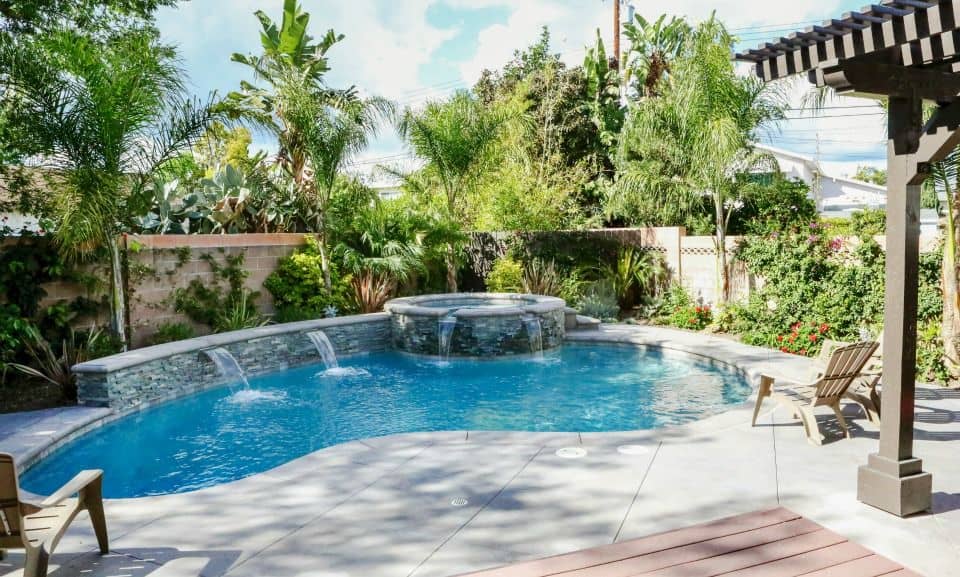 There was plenty to do here!  Besides the pool and hot tub, there was a game room full of toys and activities for the kids to do!  The kids loved having so much to do and the parents loved sending the kids off to play while they got a few more minutes of sleep. 😉
Anaheim Vacation House has thought of it all!  The kitchen came fully stocked with everything we needed to make delicious meals, there were plenty of extra blankets and pillows, they had high speed internet so we could get some work done in the evenings, and even strollers you can take to Disneyland with you!
We had such a wonderful time staying with Anaheim Vacation House that we would recommend it to anyone traveling to Disneyland with a large family!
You can see more of the homes they have available HERE!
Use code SixSis25 to save $25 a night off any house!  You can also use code SixSis10 to save $10 a night off any condo!
Also, if you are looking to book a Disneyland vacation, click below to get the best prices for your trip!