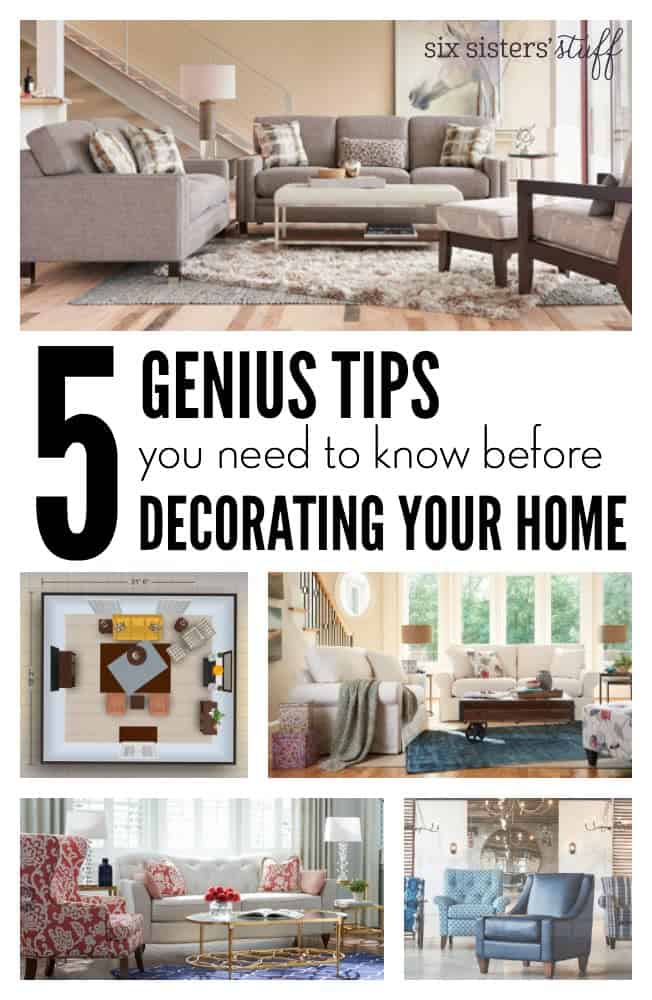 Just 5 days before Christmas, my family and I moved into our new home. We had spent the last 5 years saving up for this home and spent the last year going through the building process.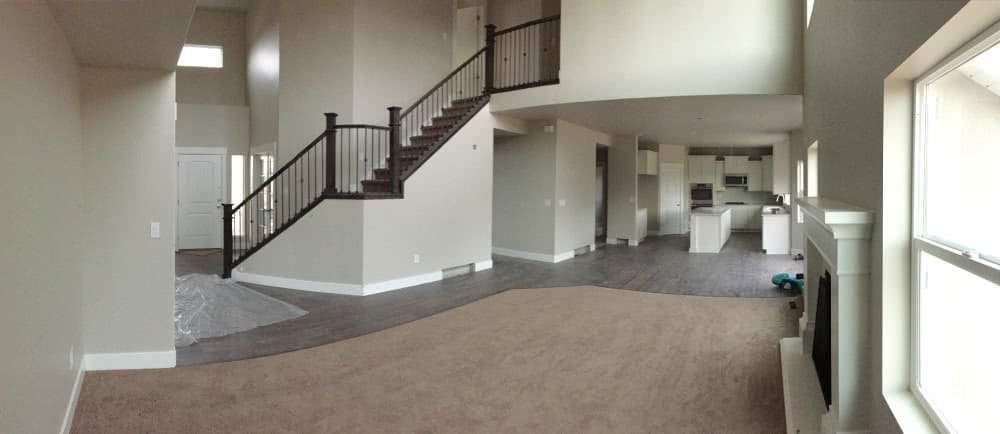 We sold most of our furniture before we moved, so this house has been a clean slate for me. I was so excited to decorate and add personal touches to make this house a home . . .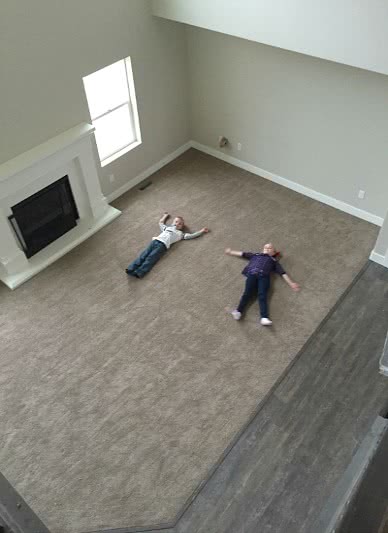 Then I sat looking at this blank slate and felt so overwhelmed. I had NO idea where to even start in this decorating process!
I decided to start with my family room, as this is the room where we spend the most time. My main floor is just one big open area – my kitchen, dining room, and family room are all connected – and I needed to make it a space that was comfortable and inviting. The family room area is kind of a different shape (long and skinny), so I wasn't sure what kind of furniture would fit best in there. I had always envisioned a big, curved sectional, but there was just no way it was going to fit into the shape of this room!
That is when I reached out to La-Z-Boy and the free in-home design service that they offer . . . because heaven knew that I needed help!

I know what you are thinking . . . La-Z-Boy just does those big over-stuffed recliners, right? That's what I thought too! But I met some of their designers at a conference this past year and we started talking about all the things that La-Z-Boy offers . . . besides recliners, they have custom-made sofas, sectionals, chaises, accent chairs, ottomans, love seats, tables, accessories and more!! They can pretty much design and decorate any room in your home.
Besides their huge selection of furniture, the feature that hooked me was the FREE in-home design – you can come to them or they can come to you, whatever is best for you (you can find a store near you HERE)! I had the chance to work with Jill Morse, one of La-Z-Boy's Interior Designers. This woman knows her stuff!
I started talking to Jill about things that everyone needs to know before they start decorating their house and she gave me these 5 tips that I thought were brilliant and wanted to share them with you today:


What is the function of this space? Is it a TV room? A sitting room? What activities will happen here? Is it for entertaining? Knowing the answer to these questions will determine what type of furniture we will use in the space and the durability of the material.
For me, my family room will be the place where we hang out; definitely a high traffic area!! And with three kids under the age of 8, I am going to be needing some extremely durable furniture!


By knowing how many people will be using this room at any given time will determine how much furniture we will need. A little furniture can really do a long way if you plan accordingly.
For me, we are a family of 5 and I knew that I wanted seating for at least 5. However, we don't always want to be sitting right next to each other and when people come over to visit, I need room for them also. I ended up deciding that I would love to have seating for 7 people at any given time.


If it's a family room, probably start with a sofa or sectional and go from there. It's much easier to add accent pieces, colors, pillows, etc once your biggest piece is in place. When planning out this piece, also think about your entrances and exits into the room. You want to leave a couple of different ways that you are able to get in and out of the room so that you don't have to walk around your furniture every time (more about that later!).
For me, I had mentioned that I had big dreams of a large comfy sectional, so that is where I started.



As you shop around for furniture, knowing the exact dimensions of your room and having pictures of what it looks like will help so much! Looking at furniture on a show room floor can be deceiving and many times you will get furniture that is way too big or way too small, but having a floor plan with exact dimensions will help you determine what size of furniture will be the perfect fit. Also, you can use this FREE 3D Room Planner that will help you design the perfect room!


What colors make you smile? What fabrics are you drawn to? What inspires you? What are some examples of rooms you have seen on Pinterest or elsewhere that you want to pattern your room after?
This was such a hard thing for me . . . I wasn't sure what my style was. I did take this little style quiz here and discovered that my style was casual chic. Who knew?!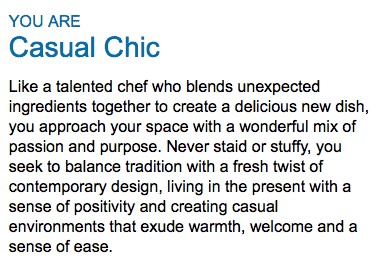 I like things to be warm and comforting; I felt as though I wanted this room to be welcoming to anyone who came into our house and I feel like this style is exactly what I need.
So, with these tips under my belt, I felt so much more prepared to start the decorating process . . .
I am pretty excited with how it's turning out- next week I will post an update!
A big thank you to Jill Morse from La-Z-Boy for helping me design my family room and sharing these tips with me! For more tips and ideas about interior decorating, be sure to check out La-Z-Boy's Interior Designer blog: Design Meets Comfort.
This post is part of a collaboration with La-Z-Boy and I received product in exchange for this post, but the reviews and opinions are 100% honest and are my own.