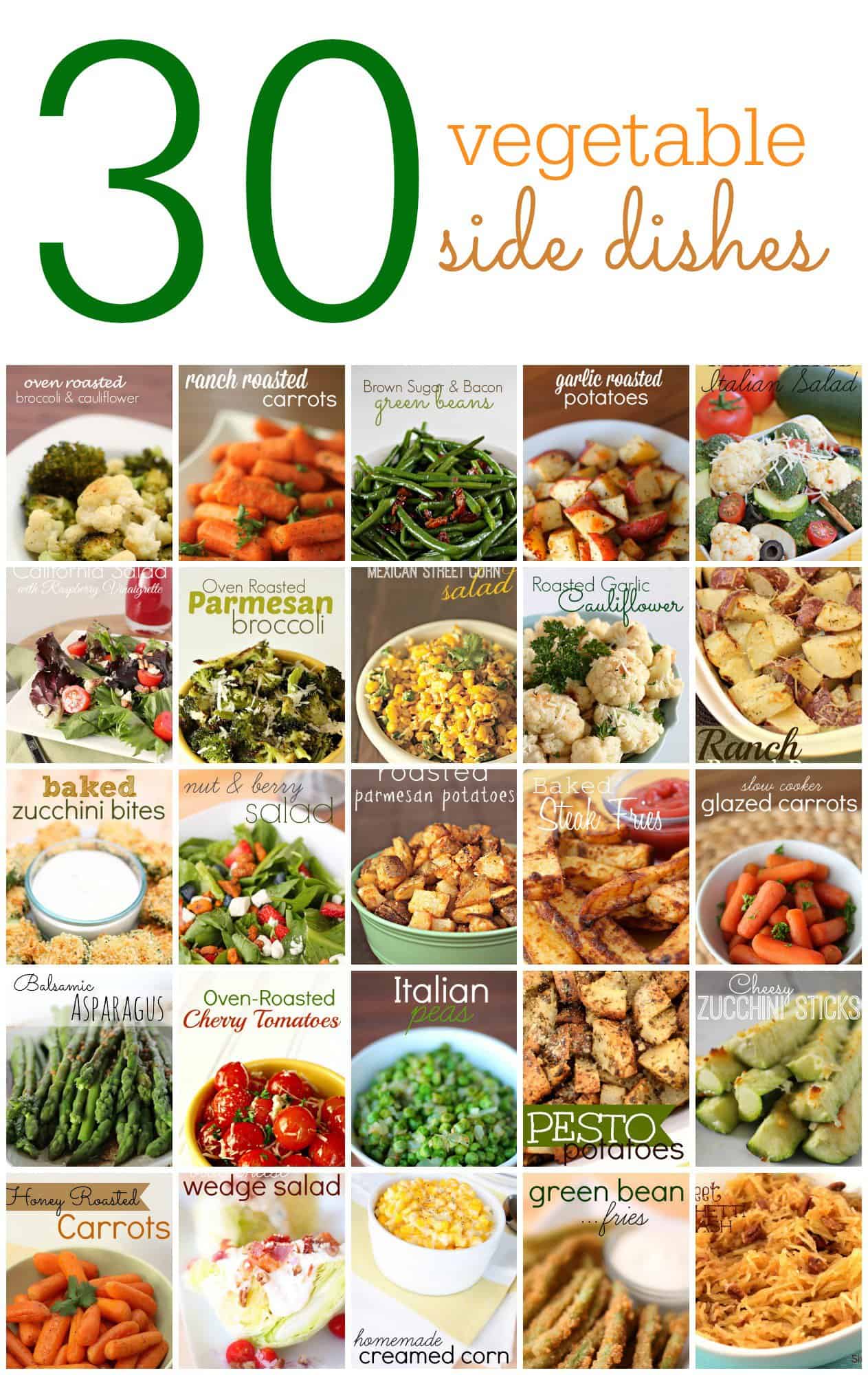 I am loving all the fresh summer produce!  I have a few picky eaters in my family so I am always looking for new ways to prepare vegetables as a side dish.
Here are 30 tried and true vegetable side dishes your family will love:
Oven Roasted Broccoli and Cauliflower
Zucchini Parmesan Bake
Mexican Street Corn Salad
Ranch Roasted Carrots
Cheesy Zucchini Sticks
Garlic Roasted Potatoes
Roasted Garlic Cauliflower
California Salad with Raspberry Vinaigrette
Slow Cooker Glazed Carrots
Baked Zucchini Bites
Italian Peas
Fresh Mexicorn
Roasted Parmesan Potatoes
Green Bean Fries
Oven Roasted Cherry Tomatoes
Grilled Garden Vegetables
Nut and Berry Salad
Blue Cheese Wedge Salad
Marinated Italian Salad
Homemade Creamed Corn
Healthy Fried Zucchini
Homemade Scalloped Potatoes
Oven Roasted Parmesan Broccoli
Brown Sugar and Bacon Green Beans
Pesto Potatoes
Balsamic Asparagus
Honey Roasted Carrots
Ranch Roasted Potatoes
Baked Seasoned Steak Fries
Sweet Spaghetti Squash
Check out the NEW Six Sisters' Cookbook!
With over 150 recipes, we have put together 52 menu plans to make meal time a lot easier.
You can order our book HERE!