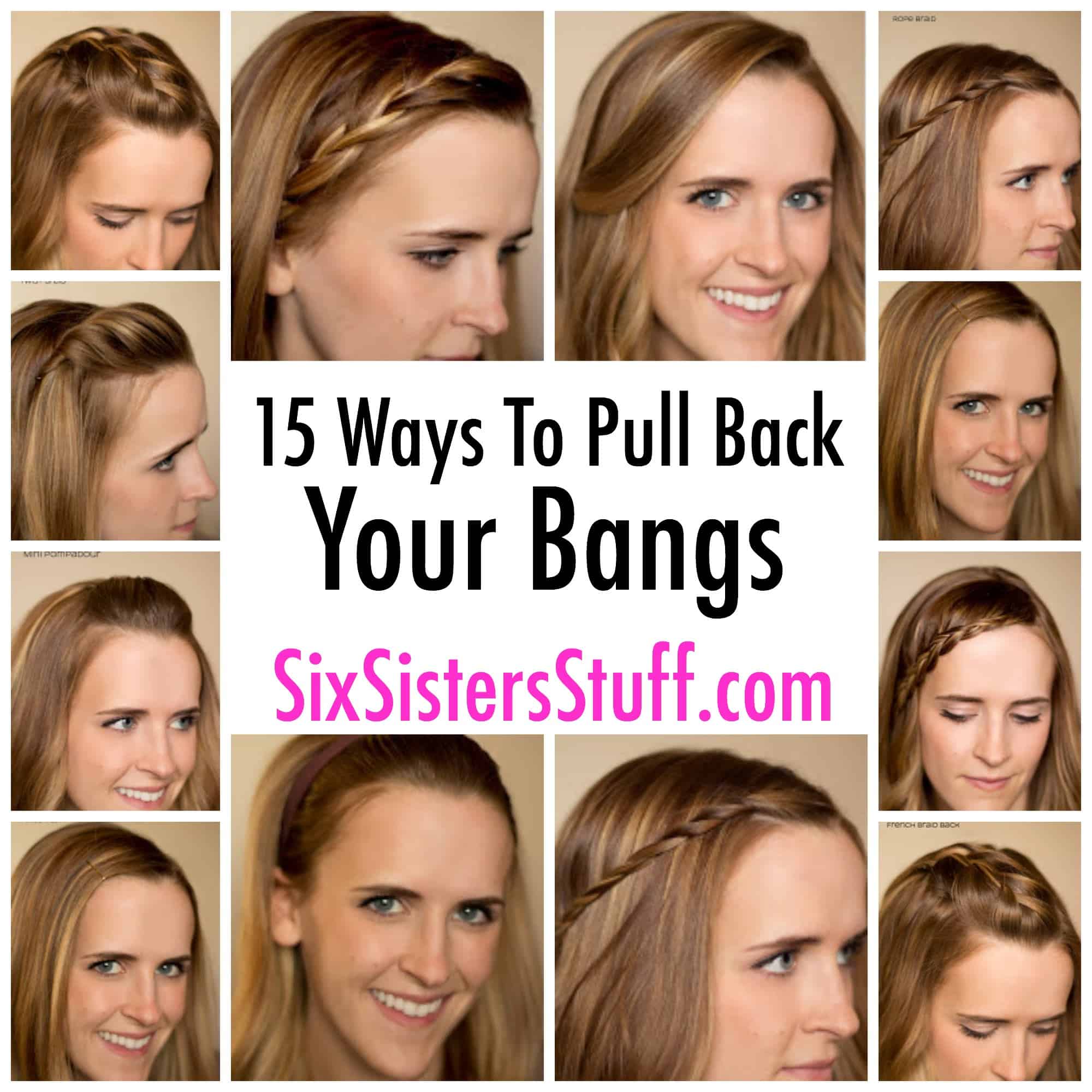 I am so excited to introduce you today's guest blogger:
Stephanie has actually been doing my hair for a couple of years and I am in love with her and her work! Not only does she do a fantastic job on hair, but she also does incredible make-up.
Her blog
is full of great tips and ideas, even for busy moms who don't like to spend much time getting ready (like me!). Stephanie also does hair for many brides and fashion shoots . . . you should really head over and check out
her portfolio
to see some of her amazing work!
Today Steph is going to be sharing with us  
15 Ways To Pull Back Your Bangs.
Take it away, Steph!
We all have those days when our bangs drive us crazy!  Sometimes we blow dry them wrong, sometimes we don't have time to wash and style them, and sometimes they are even cut a little too short.  Here are fifteen different ways to pin back your bangs for those days when they aren't cooperating.
If you need extra help with braiding,
check out my post on braids
.
1. French Braid Bangs Back
2. Side Swept
3. Side Swept Braid
4. Pinned Flat
5. Headband
6. Rope Braid
7. Braid
8. Pompadour
9. Mini Pompadour
10. Side Pompadour
11. Mini Side Pompadour
12. One-Sided Braid
13. Braid Down The Side
14. Twist Down The Side
Have you ever wanted to learn how to do a fish tail braid? Well, check out her video tutorial here:
Steph also shares how to get those fabulous Victoria Secret curls we all are envious of:

Thank you so much, Steph!