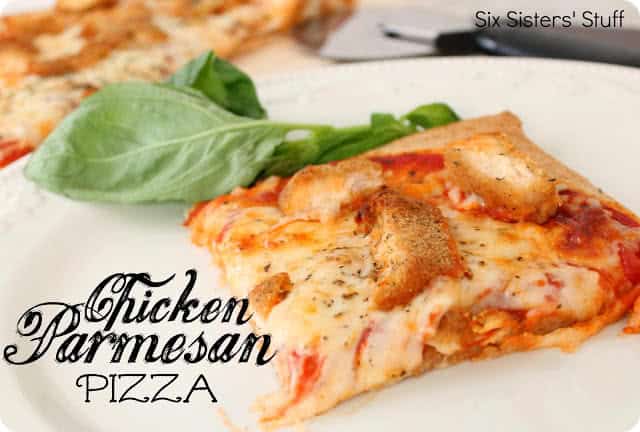 My husband loves Chicken Parmesan!  I was in need of a quick dinner and decided to combine my love for pizza and my husband's favorite meal.  It was easy and delicious and is definitely a keeper in my book!
Chicken Parmesan Pizza Recipe:
Ingredients:
1 (13.8 ounce) can refrigerated pizza crust
1/2 cup marinara sauce
2 cups Kraft Italian blend cheese
8 breaded chicken strips, cooked and sliced
1 Tablespoon Italian seasoning
Directions:
Heat oven to 400 degrees.  Roll dough onto a greased cookie sheet and use a rolling pin to reach desired thickness.  Spread marinara on top of dough.  Sprinkle on cheese, chicken and Italian seasoning.  Bake for 18-20 minutes or until the crust is golden brown.
Looking for more delicious pizza recipes?
Here are a few of our favorites:
This post is sponsored by: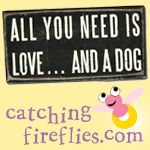 Catching Fireflies is a whimsical world filled with clever and delightful gifts for all occasions… birthday, baby, wedding, anniversary, graduation, retirement, hostess, holidays or just because. The name catching fireflies was inspired by one of our favorite artists, but it is also so much more…
It's that nostalgic feeling you get inside when you think back to those carefree days as a child.
It's finding delight in the simple pleasures that you encounter everyday.
It reminds you to slow down and appreciate the blessings that surround you.
It inspires you to create joy in your life and in others.
At catching fireflies, they love bringing you bright smiles that will warm your heart and home.