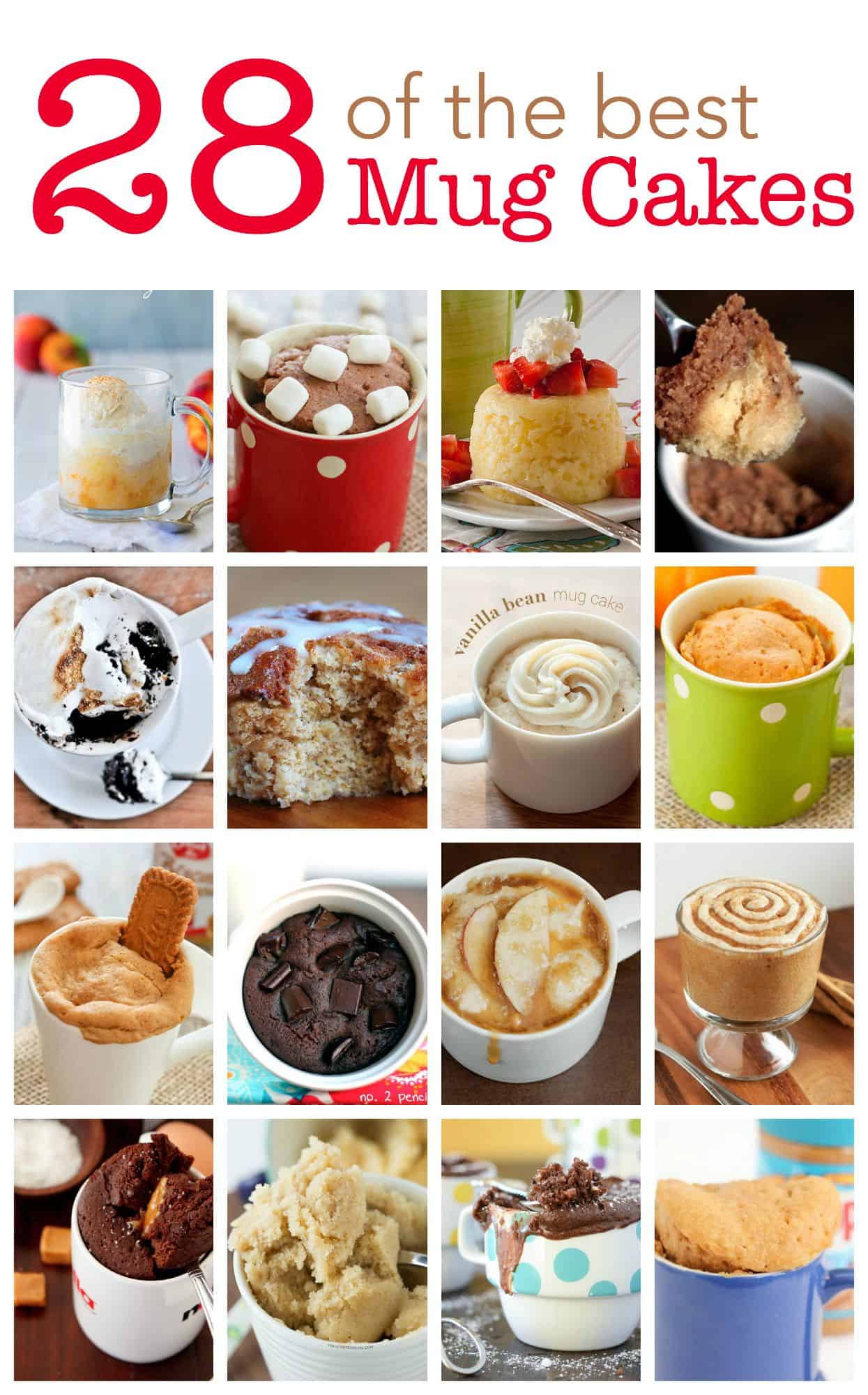 We're so excited to announce that our 4th cookbook is available for PRE-SALE!!!
Sweets and Treats with Six Sisters' Stuff
This cookbook is all our very favorite recipes: DESSERTS!
Get it HERE.
Sometimes I will crave a home-baked dessert, but I just need a couple bites and I need it immediately . . . which is why Mug Cakes are heaven-sent! You just throw together a couple ingredients, dump them in a mug, toss it in the microwave, and just a few minutes later your dessert is done!
Here are 25 of the Best Mug Desserts that you can make in a matter of minutes: