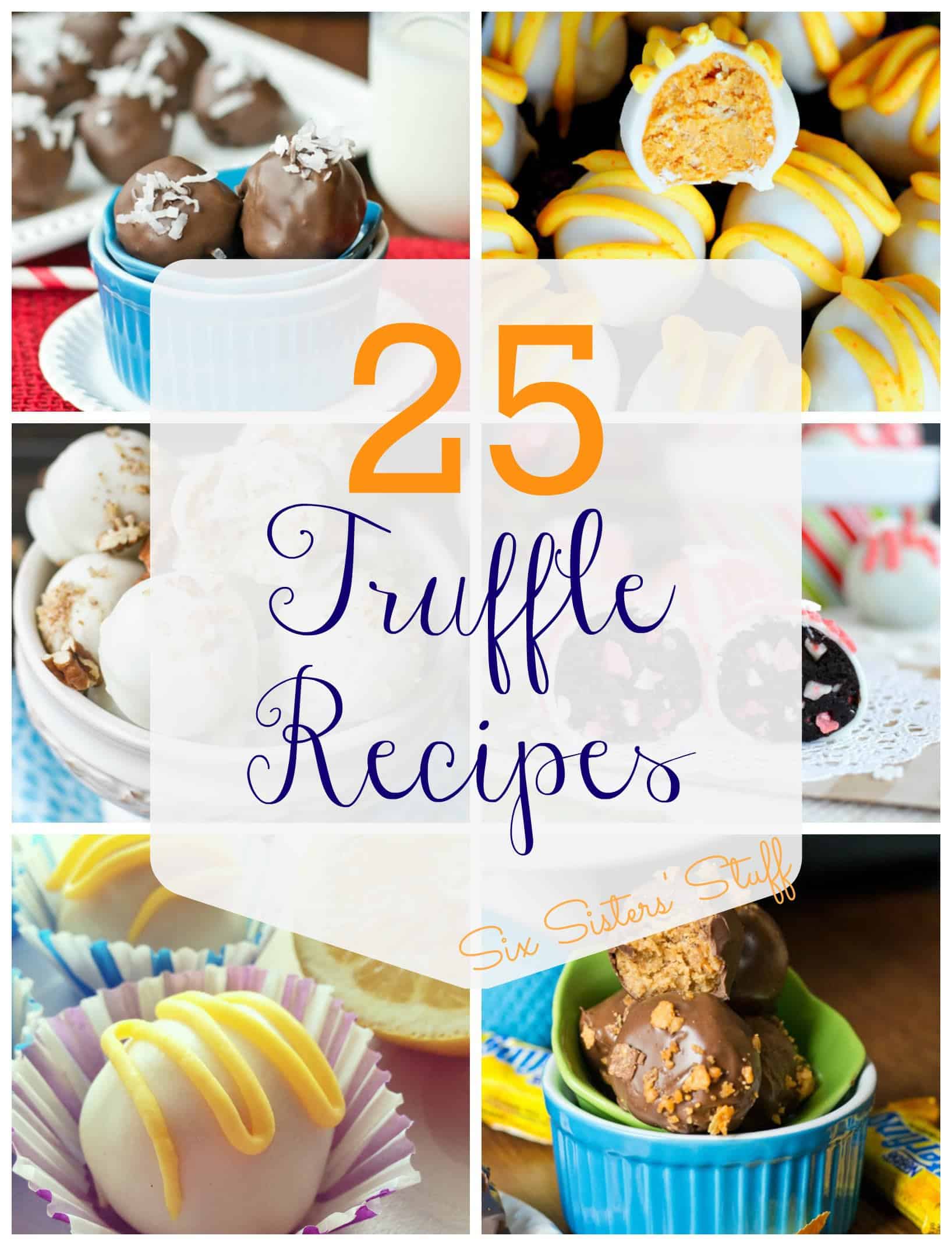 I have seen so many delicious truffle recipes the past couple weeks! I couldn't help but gather up just a few of my favorites to share with you today! Here are 25 Delicious Truffle Recipes
Reese's Tornado Truffles
Thin Mint Cookie Truffles
Pecan Sandie Truffles
Reese's Nutter Butter Cookie Truffles
Dark Chocolate Pistachio Truffles
Circus Animal Truffles
Frozen Banana Truffles
Butterfinger Tornado Truffles
Peppermint Crunch Oreo Truffles
Pumpkin Pie Truffles

M&M Cookie Dough Truffles
Almond Joy Tornado Truffles

Cake Batter Truffles
Peanut Butter Cup Truffles
Lemon Oreo Truffles
Mexican Chocolate Truffles

Oreo Cookie Truffles
Easy Pumpkin Pie Truffles
Easy Chocolate Truffles
Chubby Hubby Buckeye Truffles
Eggnog Cheesecake Truffles
Maple Walnut Truffles
Orange Creamsicle Truffles
Peppermint Patty Tornado Truffles
Birthday Oreo Truffles
IT'S HERE! IT'S HERE!
You can pre-order our "12 Days of Christmas" cookbook TODAY for only $14!
This book is due to be released on September 30, so grab this deal while you can (regularly $19.99).
Get the book HERE!
This book is loaded with all of our Christmas favorites- cookies, fudge, dinners, neighbor gifts, decorations, traditions, ideas for service, and of course Christmas morning breakfast. 🙂 We LOVE the holidays and can't wait to share them with you!