My Mom is the queen of Halloween! Every year she throws an amazing Halloween party that the kids and grown-ups all love! These are some of the games that we have played along with some others that we can't wait to try!
Love Halloween as much as we do?
Be sure to check out our latest eBook – it's loaded with 75 of our favorite Halloween recipes and traditions!
Get yours today for only $4.99!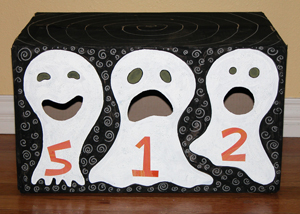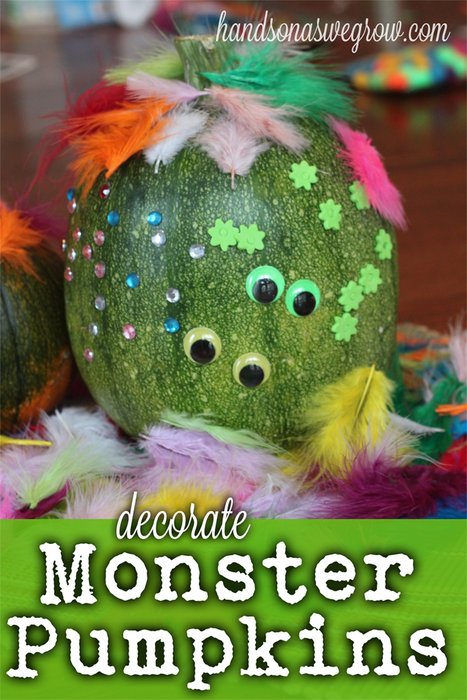 Cauldron Toss

Halloween Don't Eat Pete Printable and Rules
Guess how many Candy Corns are in a jar.
(I always Loved this game!)
Pop Goes the Pumpkin! (I don't think I would make it as big but I love this idea!)
Doughnuts on a String! We play this every Halloween but we use small doughnuts for the little kids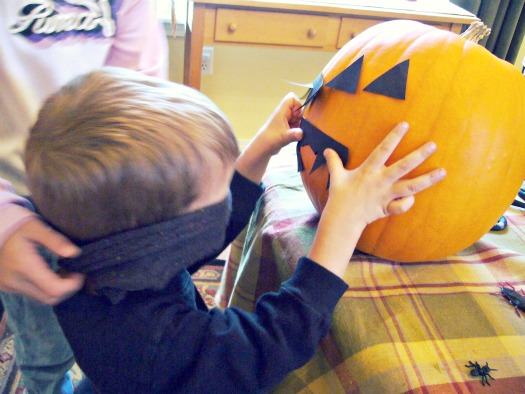 Pin the Face on the Pumpkin Game!

Mummy Wrap Game
Mr Skeleton Relay! This game looks like fun!
Make Some Halloween Feel Boxes. My Grandpa used to do this every year! This list is a good one!
Balloon Pop! Tie a balloon to everyone's ankle an with some ribbon and have them try and stomp on each other's balloons with their feet. The last one with a balloon still filled is the winner! Remember no Hands! When playing with kids, I always have a prize for the winner and a treat for the kid who got out first.

Chalk Outline Games
Pumpkin Races
Line some pumpkins at the top a hill or ramp and roll the pumpkins down. You can either do it one at a time and time it, or do it all together! Try and find round pumpkins and cut off their stems.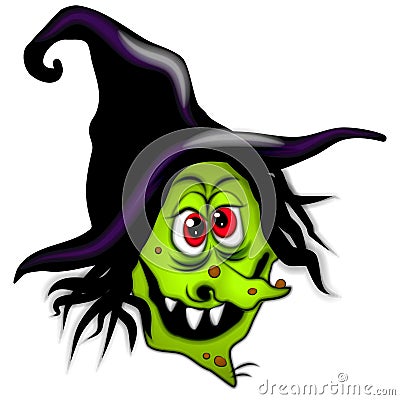 Pin the Wart on the Witch