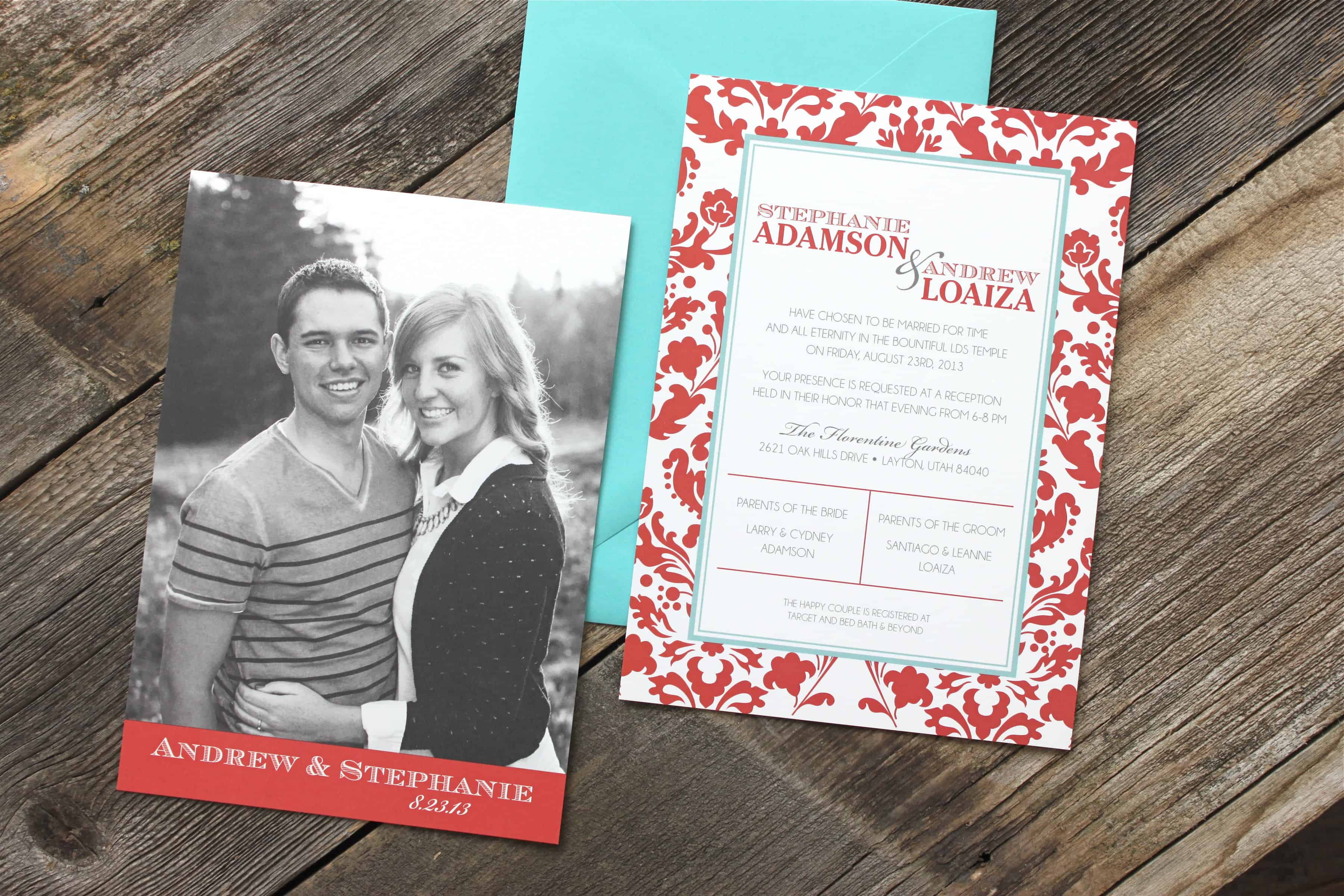 It's day 3 of Wedding Week, and today it's all about
invitations!
I've said it before – I am the pickiest of all the sisters. As my mom would describe it, just more "difficult" 🙂
Like everything else with the wedding, I knew exactly what I DIDN'T want. Although I may be picky, I like to keep things pretty simple. I knew I didn't want a whole pile of papers with different information on each one (I always lose them!), and I didn't want the pictures to be so small that they couldn't tell who it was getting married. I wanted everyone to clearly be able to see our faces and know exactly what we looked like. The only thing I did want was BOLD, bright colors. And I had no idea where to go from there. 
Kristen went to school with Mollie, the mastermind behind Polka Dots & Daisies: a design company based in Utah that offers unique wedding invitations, greeting cards & home art prints. After seeing a few examples of her work, I started to formulate in my mind what I wanted. I let her know – and she got to work. Once again, I was impressed – because she took my ideas and made them EVEN BETTER than I could have imagined. Here is how they turned out: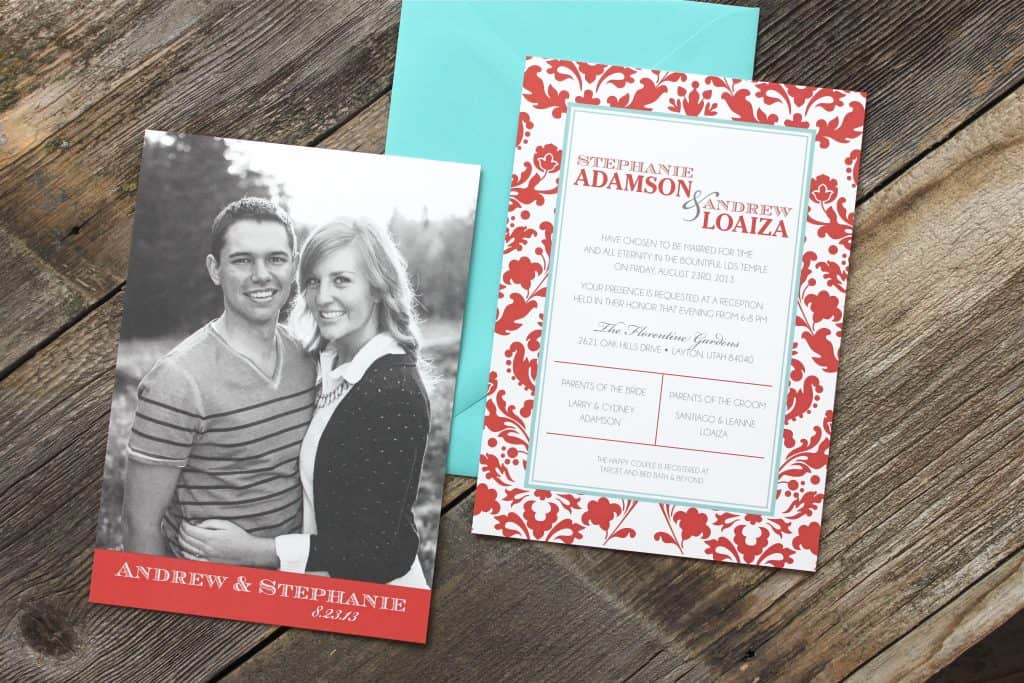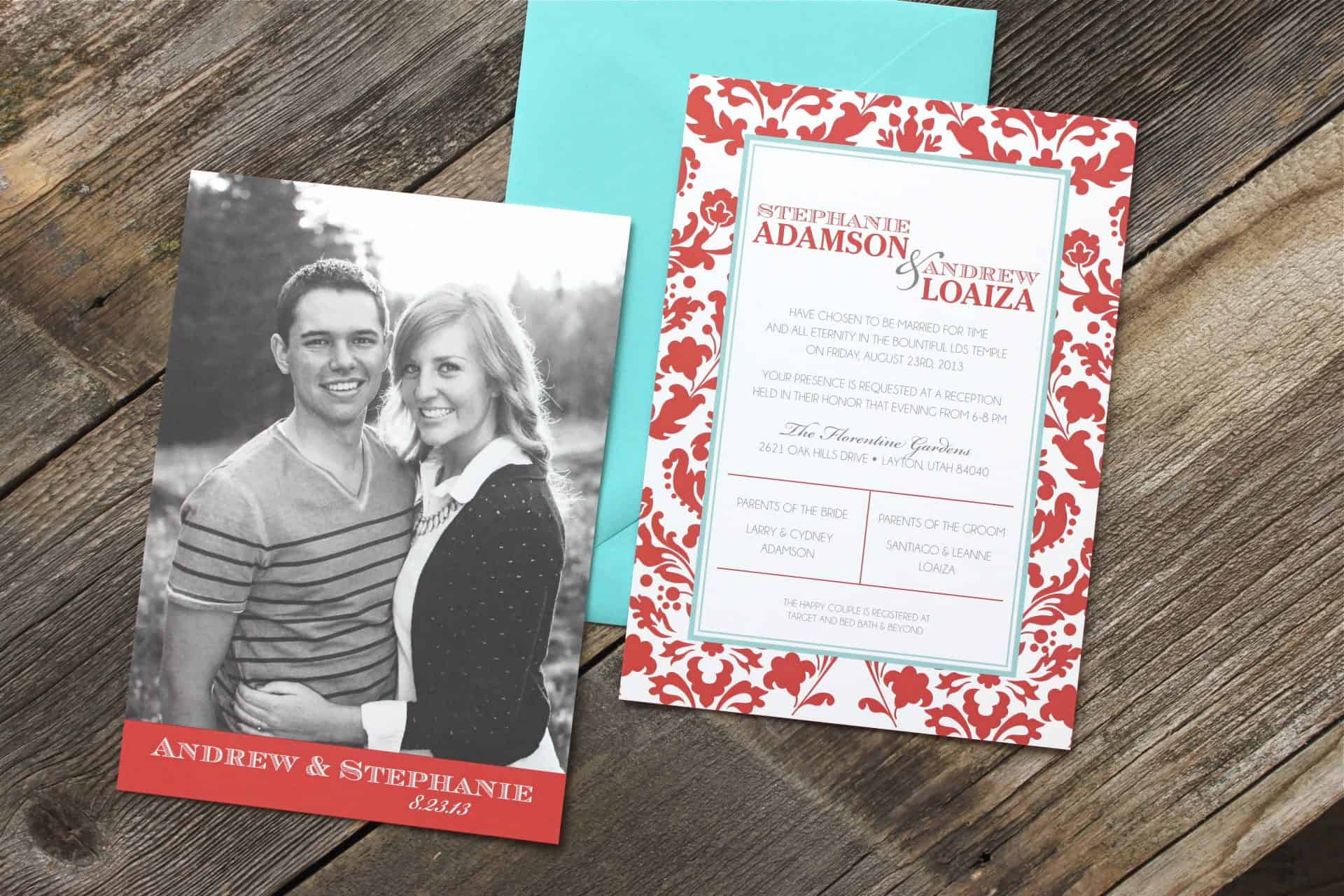 We were working on a tight schedule, but Mollie was so quick to get them to us! I loved that it was customized & printed in the same place – for a GREAT price. And when we needed 150 more, she got them to me within 5 days! 5 DAYS! It was amazing. I seriously felt like I was the most important customer she'd ever had.
From the most elaborate invites to the simplest – she has INCREDIBLE talent. Just look at some of the designs (maybe I am biased, but I think they are adorable!):
While their wedding invitations are customized for each customer, they also sell pre-designed thank you cards, home art prints & digital files in their Etsy shop!
 All images & designs are copyrighted property of Polka Dots & Daisies, LLC and may not be reproduced or copied in any manner