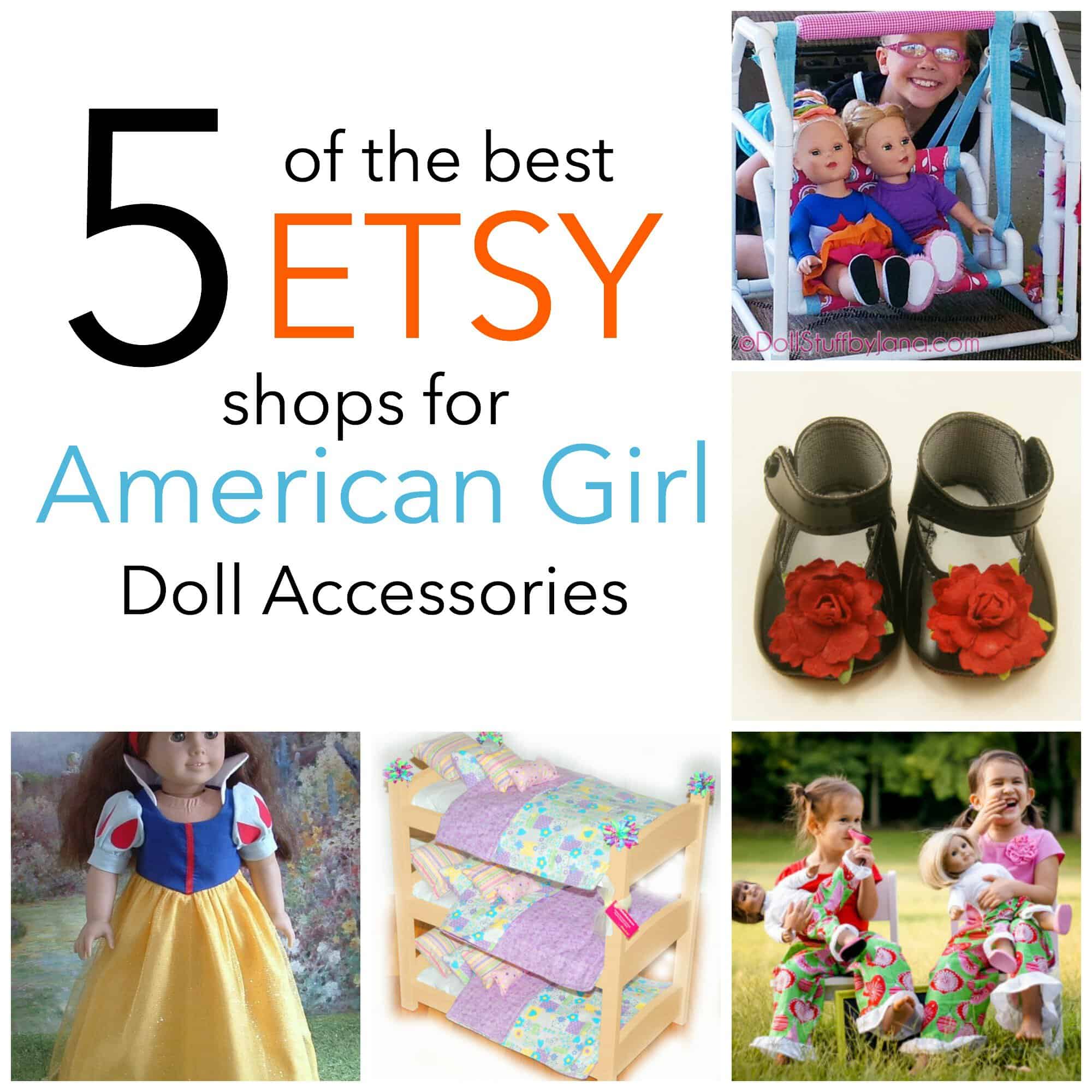 Last Christmas, I surprised my little girl with her first American Girl Doll.
I happened to score a sweet deal on one (which was the only way I could convince my husband to let me purchase it), and in the past year I have fallen in love with all the clothing, accessories, and fun items made just for those little dolls.
However, my it hurts my heart when an outfit for a little doll costs more than an outfit for my children!!
Today I wanted to share with you some of my favorite finds for those cute 18″ dolls on Etsy. I loved the selection, the uniqueness of each item, and the PRICE (which was usually quite a bit lower than what you would pay at other places!). You will definitely want to check these darling shops out!

It was the name of this store that caught my attention- Girl Doll Beds – because it sounded like the place I needed to look. 🙂  Leigh, the owner, started making these beds for the girls in her neighborhood and it has been her goal to make affordable furniture for the 5 years she has been in business. She has sold over 400 items and has a perfect 5 star rating.

I love all the options – single beds, double bunk beds, and even triple bunk beds! The great thing about her beds is that they come with the cute bedding pictured at no additional charge, which makes her items a great deal!!
I got this cute little bed for my girl – when I received the bed, all that I had to do was screw the legs to the body of the bed and I was good to go! The little pillows and fluffy mattress are perfect. I just love all the little details!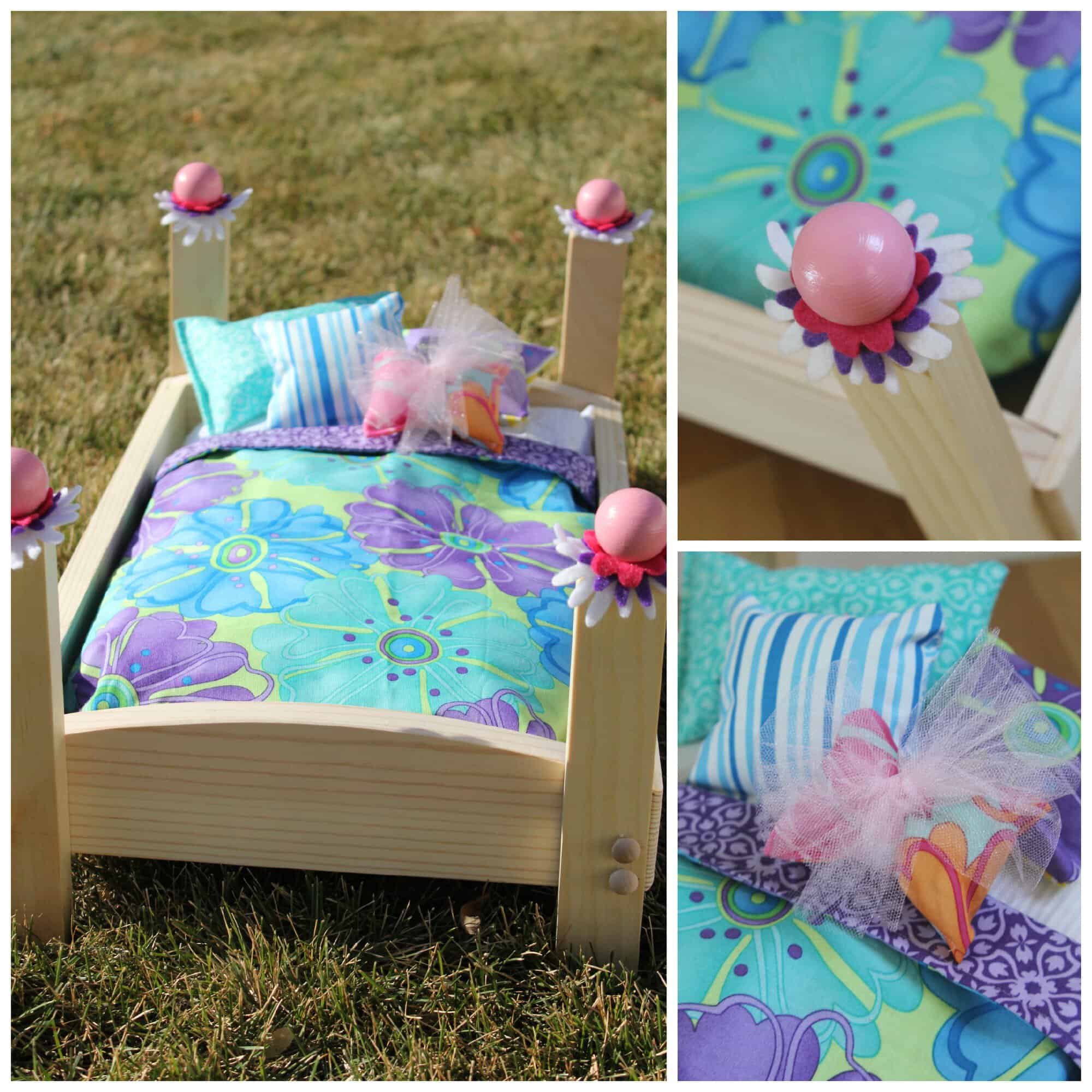 If space is an issue, be sure to check out her trundle beds!
My daughter loves all the matching clothes that you can purchase from the expensive catalog, but there is no way I can justify spending that. I came across As You Stitch and loved her products – but more importantly loved her prices!

She offers a wide assortment of clothing choices that come in matching sets including pajamas, dresses, and skirts (the set of chevron skirts are only $18!!). Also, you can order matching sibling pajamas, which are perfect for Christmas. Also, if you just want the pajamas for your doll, they are only $7!
I about died when I saw the cute ruffle-bottomed pajamas with the red polka dots (they are perfect for Christmas!), so that is what I ended up getting for my daughter and her doll: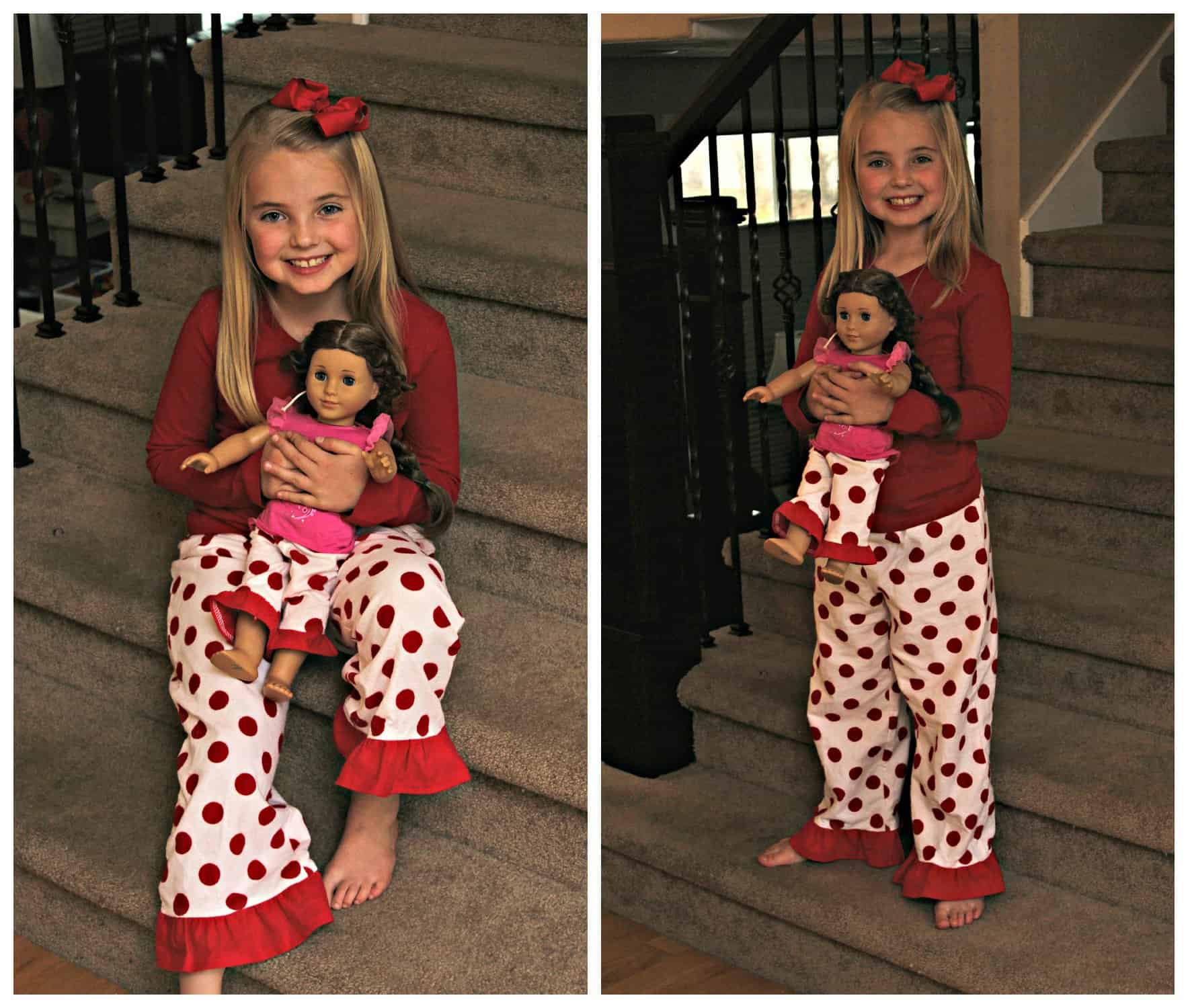 3. Doll Stuff By Jana
This has got to be one of the most creative things I have seen in a really long time. Jana, the owner, started making this furniture for her granddaughters. She wanted to make durable furniture that could be played with, but for a fraction of what other companies charge. The solution: PVC pipe.


Every single one of these cute doll accessories are made with PVC pipe and material! On her website and in her Etsy store, Jana sells all of the patterns for each of these items and the only sewing skill that you need is how to sew a straight line (I promise, if I can do it, you can do it!!).
You can find patterns for beds, swings, doll stands, chairs, and even a playground (which includes a trampoline, teeter-totter, and hammock!). The patterns range in price from $1.99-$11.99. You print the pattern, purchase your materials, and pop it all together. It really doesn't get any more simple than that! Or does it? In the near future, Jana is going to be selling the KITS to make each of these items. She would send you a box with all the materials that you would need to make that item and then all you have to do is pop it together! (For more information about the kits, please send an email to: [email protected])

As I was looking for doll clothes, I kept coming back to this store for two reasons: amazing selection and amazing prices! With over 2,000 happy customers, I knew that she must be doing something right!


DressUrDolly2 is a one stop shop- she has a huge assortment of dresses, shoes, tops, and bottoms. And bonus- they are a great deal! Tops are around $6 and shoes are $10 or less!
DressUrDolly2 also sells a lot of clothing sets, which is what I got for my little girl:


I love that DressUrDolly2 pays such careful attention to detail. And that snowflake sweater is to die for!


One of my favorite things about the products for these 18″ dolls is how everything is so cute and miniature – down to the last details. Well, MyGirlClothingCo takes it to a whole new level! You have to see all the darling things that you NEED from this shop!


From iPads to mini coloring books and crayons, this shop has you covered! Each item helps your little girl use her imagination- which is what playtime is all about. There is actually a whole section of her shop specifically for "pretend play" – click HERE to check it out (you will LOVE the fun selection she has!).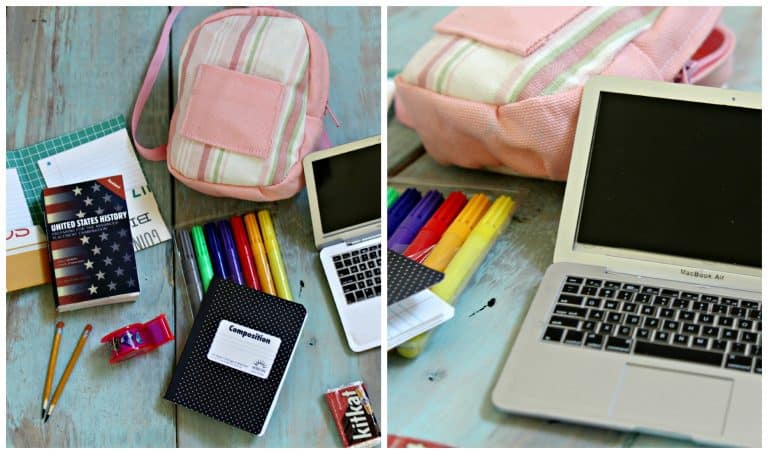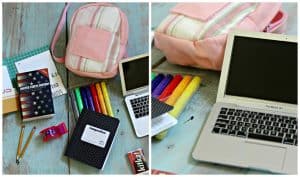 One of the most popular items in this shop is the Ultimate Backpack. Not only is this backpack adorable, you open it up and find all these miniature treasures inside! Tiny pencils, a mini roll of tape, little lined paper . . . but the thing that I couldn't stop giggling about was the life-like miniature laptop computer! I couldn't believe how detailed it was!! It is seriously the cutest thing known to man! Also, be sure to check out their selection of shoes . . . she has over 100 unique pairs that are amazing!
So there you have it . . . five of my favorite go-to stores for doll products! Where are some of your favorites? I would love to have you share in the comments below!