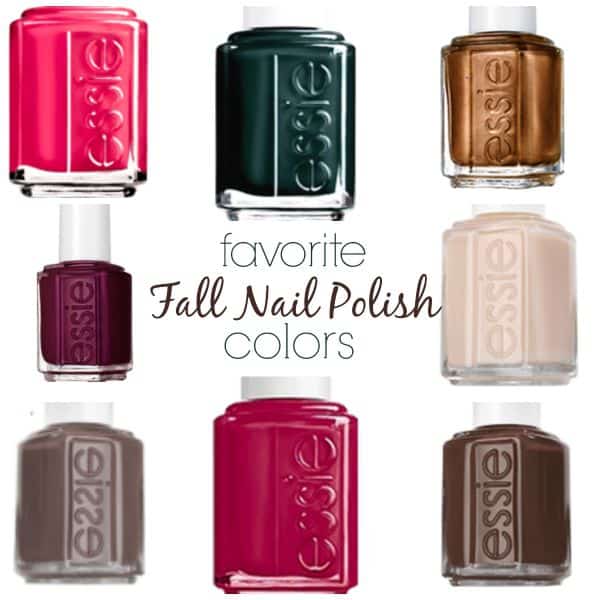 I love everything that has to do with fall. From the food, pumpkin spice, clothes, and all the way to the nail polish colors. I am loving the new colors that people are wearing on their nails this fall, and the new color schemes that are in! Here are a few of my favorite nail polish colors that are a must this season! And I'm not paid to say this… but Essie is my favorite brand. You can find these fun fall colors at Essie's website and more colors!
Berry Naughty
Scarlett O'Hara
Mink Muffins from Essie
Double Breasted Jacket
Fed Up
Stylenomics
Hot Coco
Brownie Points
Fall in Line
Size Matters
Antique Rose
Bobbing for Baubles
Leggy Legend
In The Lobby
Fiji
Follow Six Sisters' Style on Facebook and Instagram,
for style, beauty tips, daily deals, tutorials and more!