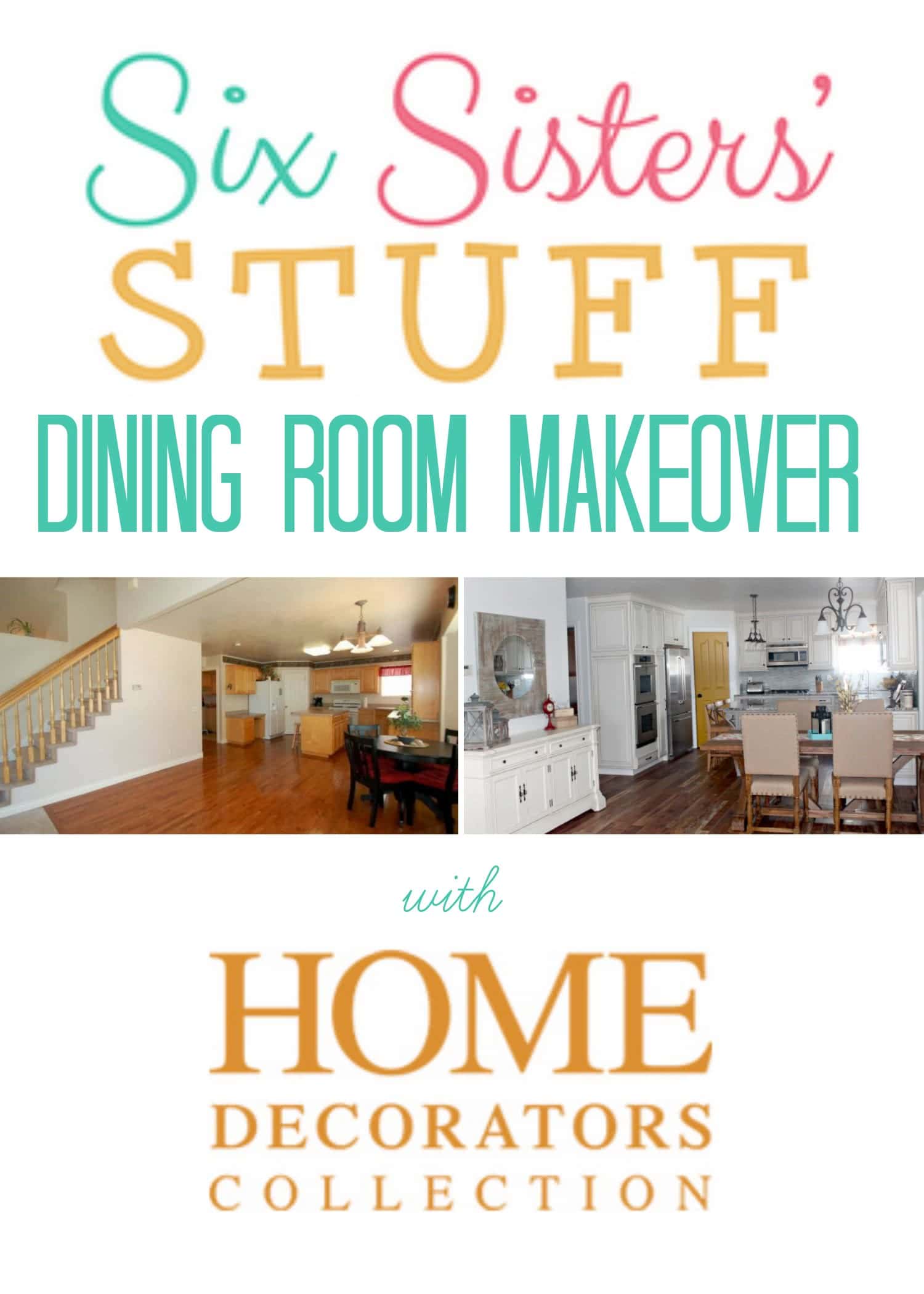 I have been on the hunt for a farmhouse dining room table for the longest time!  I wanted something that was a natural wood color to match our flooring but didn't want to spend thousands of dollars (like many of the others I found)!  In my searching, I came across Home Decorators Collection and I am so happy I did!

Home Decorators Collection is one of the nation's largest direct sellers of home decor. They offer exceptional values on an extensive selection of high-quality furniture, area rugs and accessories, available by website, catalog and retail store.  They have a huge selection at prices you just can't beat for the quality of furniture they provide!
I was absolutely smitten with all of their gorgeous dining room furniture!
Home Decorators Collection helped transform my dining room from this:
(This is the picture from the listing of our home when we bought it….)
to this: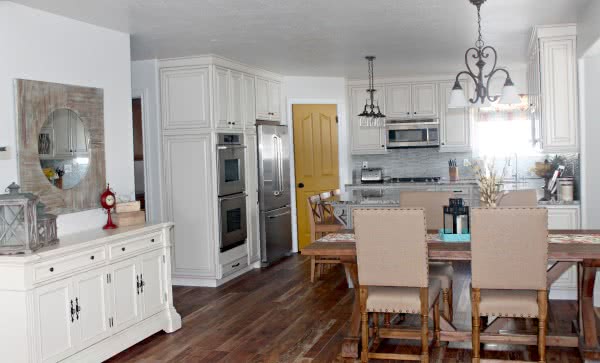 and we absolutely LOVE it!
My favorite piece of our entire dining room is our dining room table!
It is the Cane Dining Table from Home Decorators Collection.  It is made of  solid eucalyptus, and let me tell you, it is the sturdiest table we've ever owned!  I love the distressed texture and natural finish.  It could easily seat more than four if we needed it to, so it is the perfect table for growing families!
We also have 4 Cane Dining Chairs to go with the table.  They compliment the table perfectly and go with the "natural" look I was going for!  Don't you love that nailhead trim?!  I was a little hesitant about having fabric upholstered chairs around our table, but they clean easily and we haven't had any problems.   If you are still worried about that, you can order them in bonded leather and they look absolutely gorgeous!

With all of the kitchen supplies and things I've gathered over the last few years, I have been wanting to find something to store them in.  It was love at first site with this Bufford Cabinet from the Home Decorators Collection!  I have more than enough storage space for all of my extra dishes and things.  I also love having another area in the dining room to decorate!

And trust me, you'll want more space to decorate when you see all the cute home decor at Home Decorators Collection!  I just knew I had to have this set of Chelsfield Lanterns!
You can see some of our favorite Home Decorators Collection finds, HERE!
Follow Home Decorators Collection on Facebook, Twitter, Pinterest, Google+ and their blog for all your home decor needs!
Disclosure:  Home Decorators Collection  generously supplied dining room furniture for our home.  All opinions are my own.