Need help planning your dinner menu for the week? See what we are feeding our families with our FREE Weekly Meal Plan! Includes 6 dinners, 2 side dishes, and 1 delicious dessert your whole family will love!
We are so happy to announce that Six Sisters' Free Weekly Meal Plan is BACK!
When we shared our first meal plan last week, there was a HUGE response from all you that you are as excited as we are that this meal plan is back.
If you have been following us for any amount of time, you know that we love to meal plan:
Why we love meal planning:
Our mom has been planning family dinners each week for almost 40 years!!
She taught us at a young age that a little planning can go a long way.
Meal planning is great at helping you:
Save money – you know exactly what to buy at the grocery store and don't end up buying ingredients you don't need or don't use
Make your life easier – it's so nice to know exactly what you are going to feed your family each day. No need to stress over what to make for dinner at 3 pm each day!
Eat healthier – if you are trying to feed your family a little bit better, planning your meals will help you be prepared each day and have everything to you need to make your family a delicious dinner you can eat together!
If you love our recipes, be sure to join our FREE "Six Sisters' Stuff Dinner Club" Facebook group where we are always sharing what we make for dinner!
What is in this meal plan?
Each week we will share 6 family-friendly dinner recipes, 2 side dish recipes, and 1 delicious dessert that you can make for your family.
We will share a new meal plan each Friday, so be sure to come back or SUBSCRIBE HERE and we will email it to you each week.
If you try a recipe and love it, we would be so thankful if you left a comment and a rating – it helps us be able to continue to share these recipes with you!
Want your family dinner to be featured in our Instagram stories?
Looking for specific meal plans?
We offer a couple of specific meal plans to meet your needs:
Now onto the free meal plan!
Click the links below to get each recipe and you are good to go!
Happy cooking, dinner club!
Day 1:
This is the easiest way to make fajitas – chop up the meat and vegetables, toss it together in a 9×13″ pan and bake! We LOVE easy dinners like this.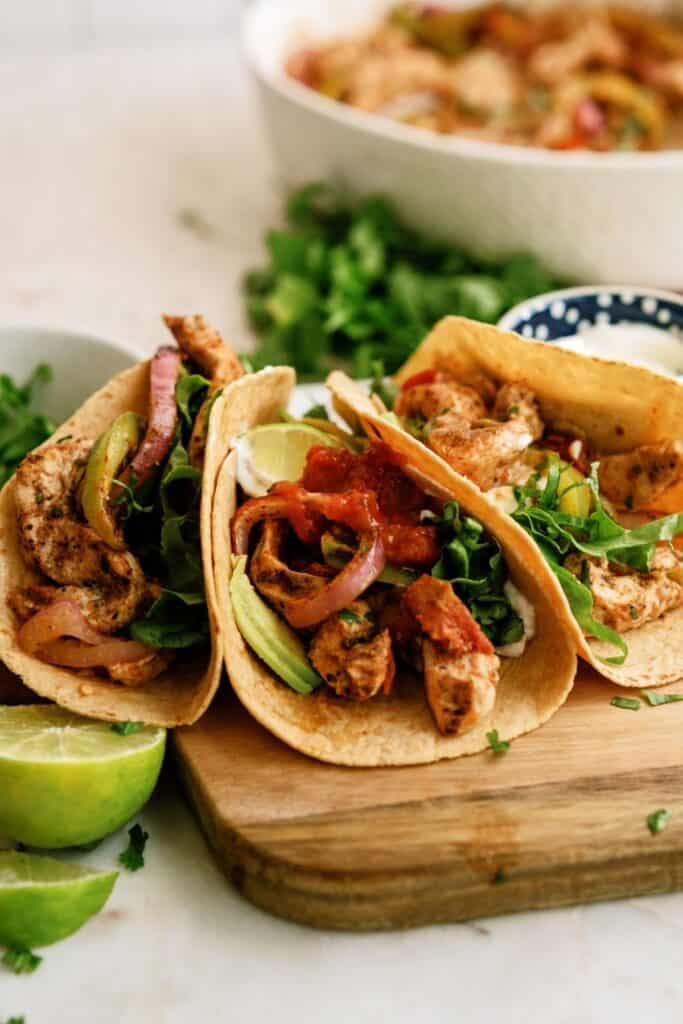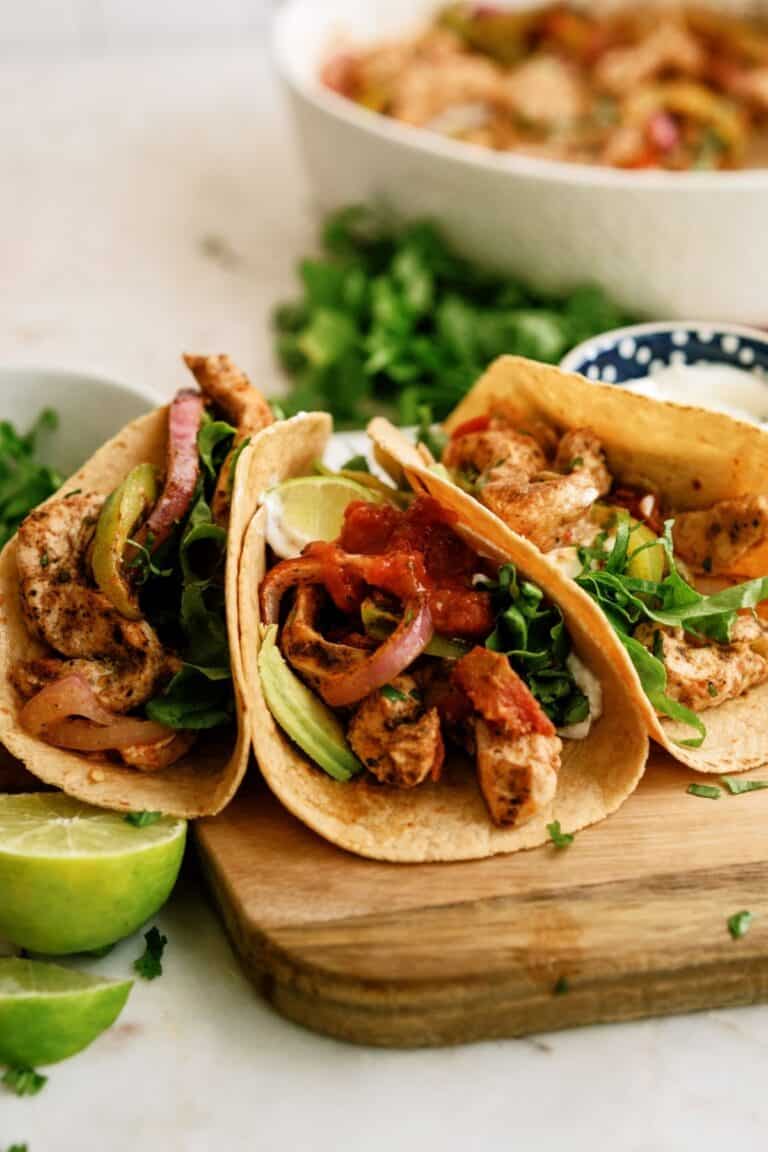 Day 2:
The recipe has been a favorite on our website forever because it is so simple. This was one of the recipes that we made as newlyweds learning how to cook and it's still a family favorite!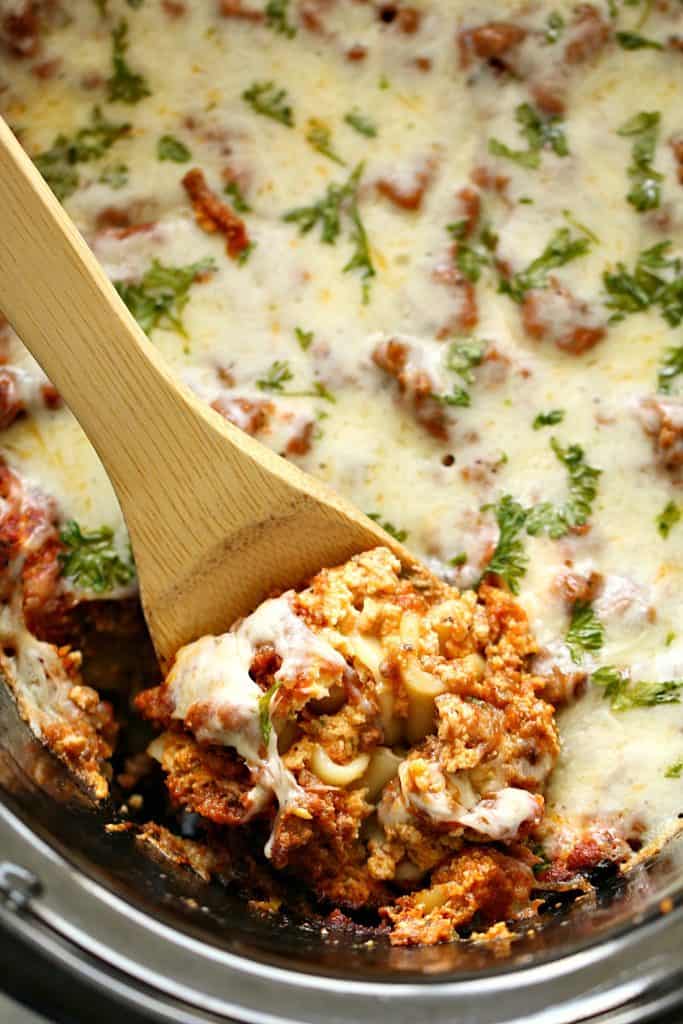 Throwing together a side salad literally takes 5-10 minutes and tastes like it's something you got in a restaurant. You could even have your kids help you shred the lettuce or chop the vegetables.
I also love to serve this lasagna with a loaf of garlic bread from the grocery store.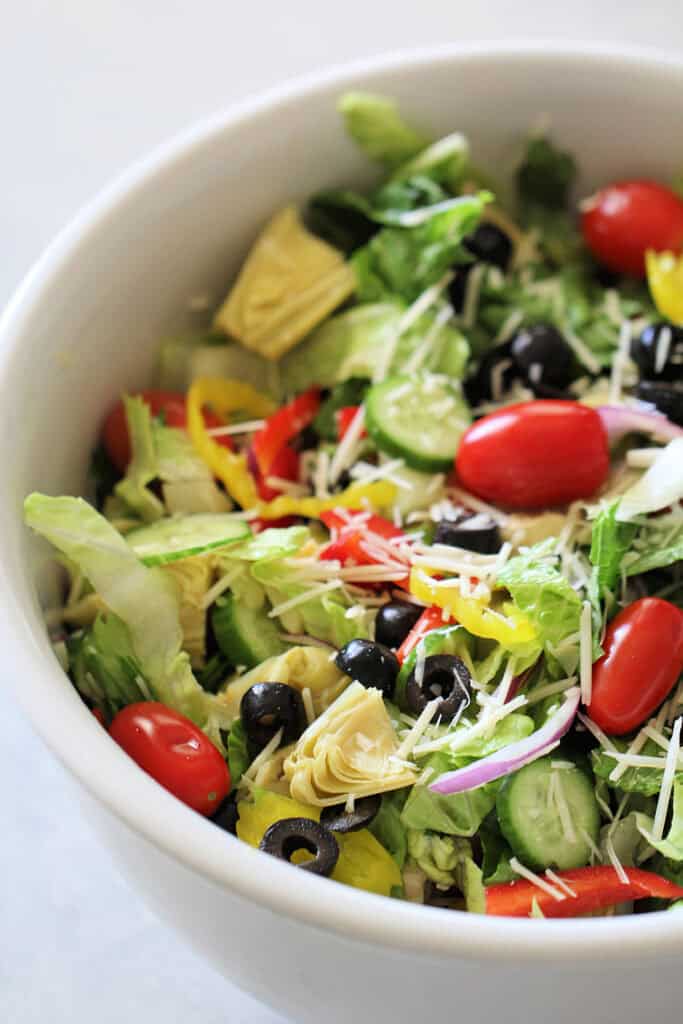 Day 3:
All the flavor of teriyaki chicken stir-fry in an awesome casserole. This is a good way to get your family to eat more vegetables.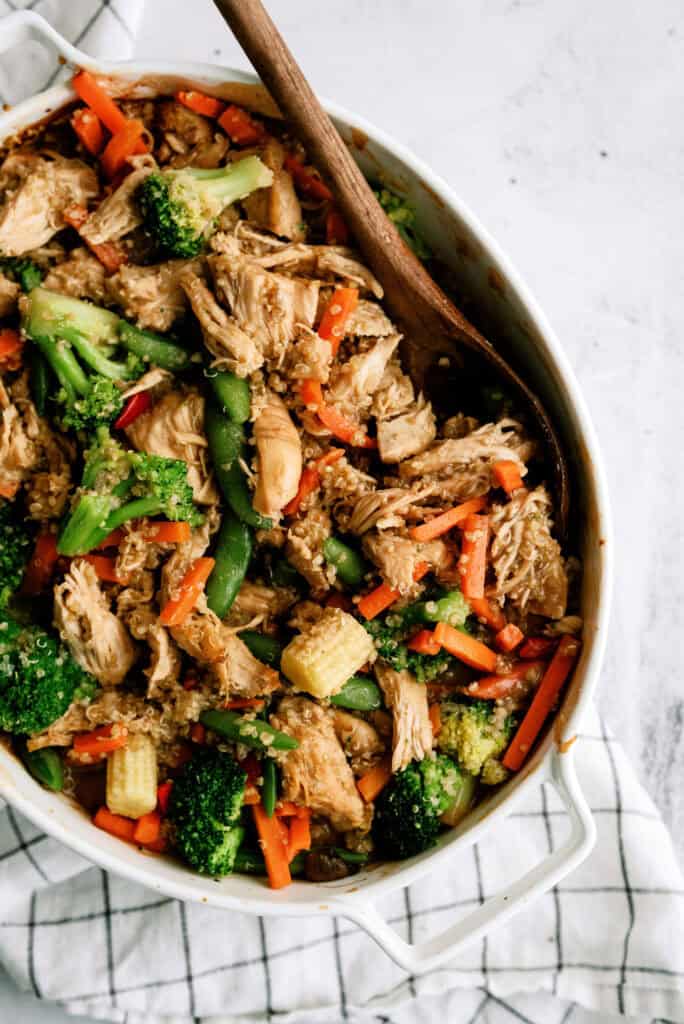 Day 4:
This is one of the very first soup recipes that we added to the website and it's a hidden gem! So flavorful and so good.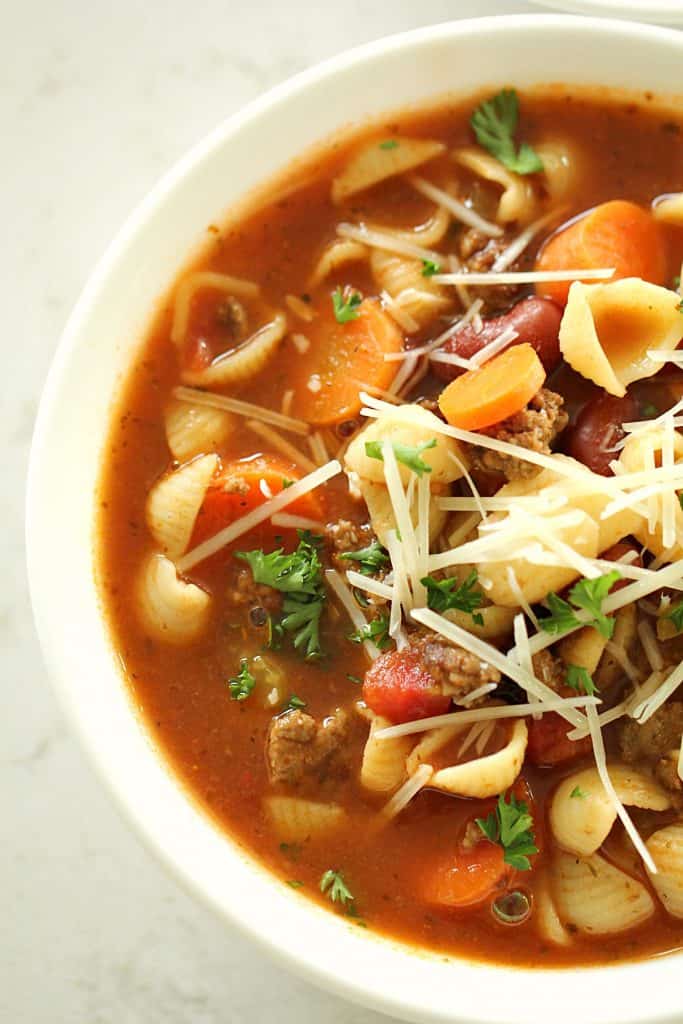 Day 5:
By the end of the week, I just need quick recipes that come together in minutes and this is one of my go-to recipes.
I also love to make this at the beginning of the week and enjoy it for lunches all week long.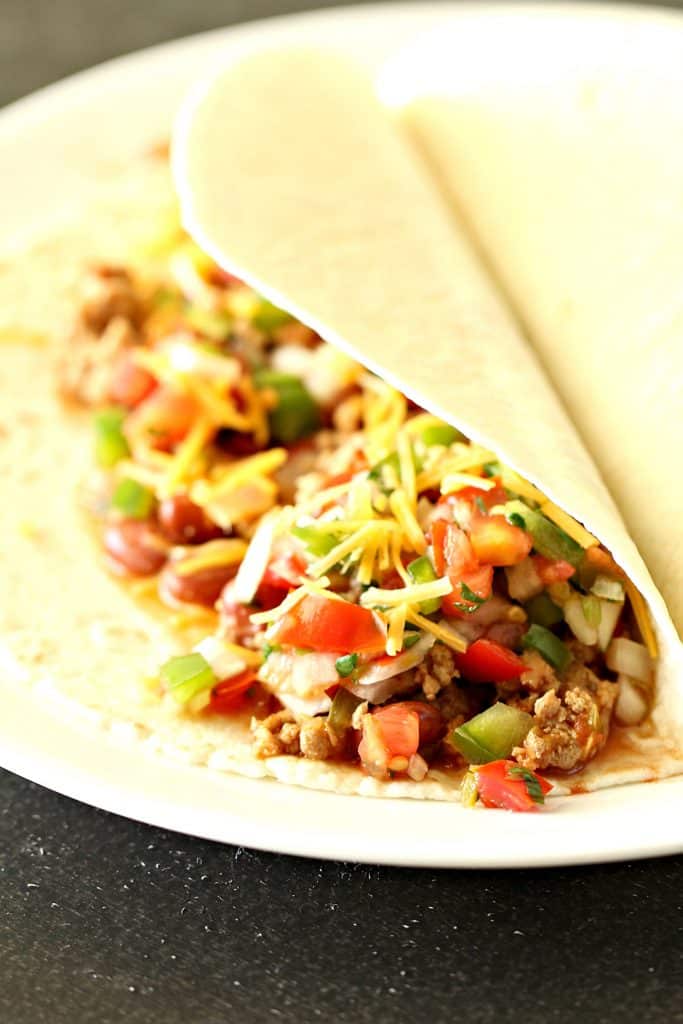 Sometimes I serve this as a dip with tortilla chips, sometimes I serve it as a side salad, and sometimes I put it on top of my tacos . . . no way is wrong.
This corn salad is hands down my favorite side dish for any Mexican food!
Day 6:
This is my husband's favorite meal. The meat is always fall-apart tender (if you get a pork shoulder roast that has some fat marbling in it, it will keep the roast from drying out) and you can load it with as many vegetables as you like.
We love to eat the leftover pork on slider sandwiches, on top of salads, or even in tacos.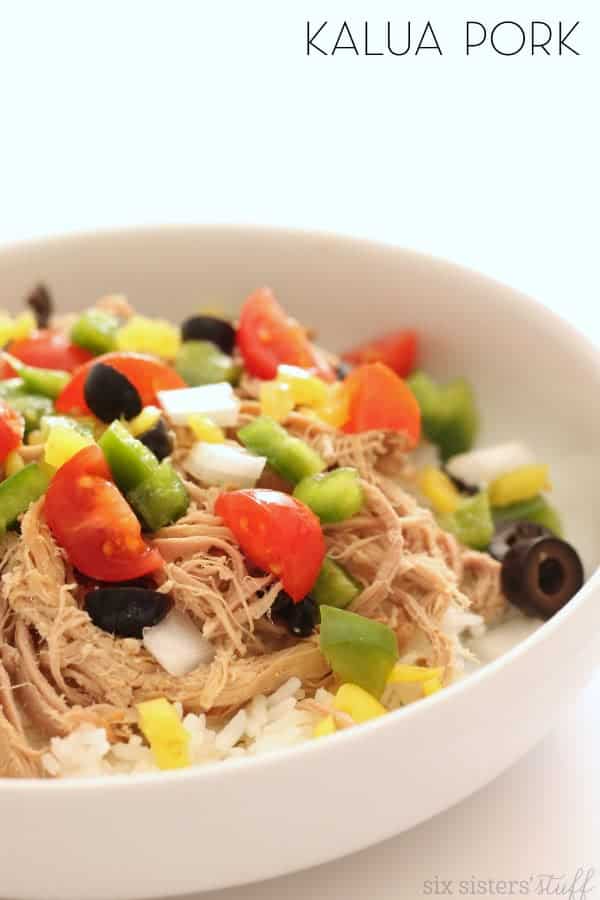 Dessert of the Week:
These brownies are always a hit when we make them for friends or for a party. Make a pan and share them with your neighbors!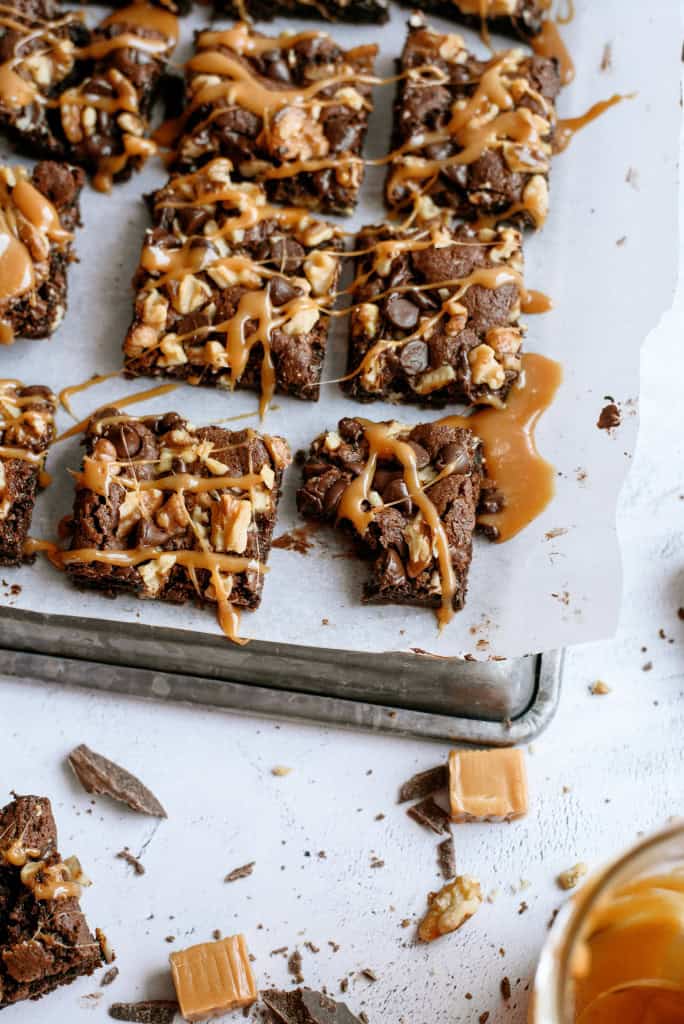 Thanks for joining us for this week's meal plan!
We hope you come back next week for more delicious recipes.
Happy cooking!