I am a huge molasses cookie lover. I love the smell and texture, to the taste, and everything in between. I came across a recipe for a molasses pound cake and knew I had to try it. This Sweet Molasses Pound Cake is so easy to make, and it tastes like Christmas in your mouth. You will love this recipe.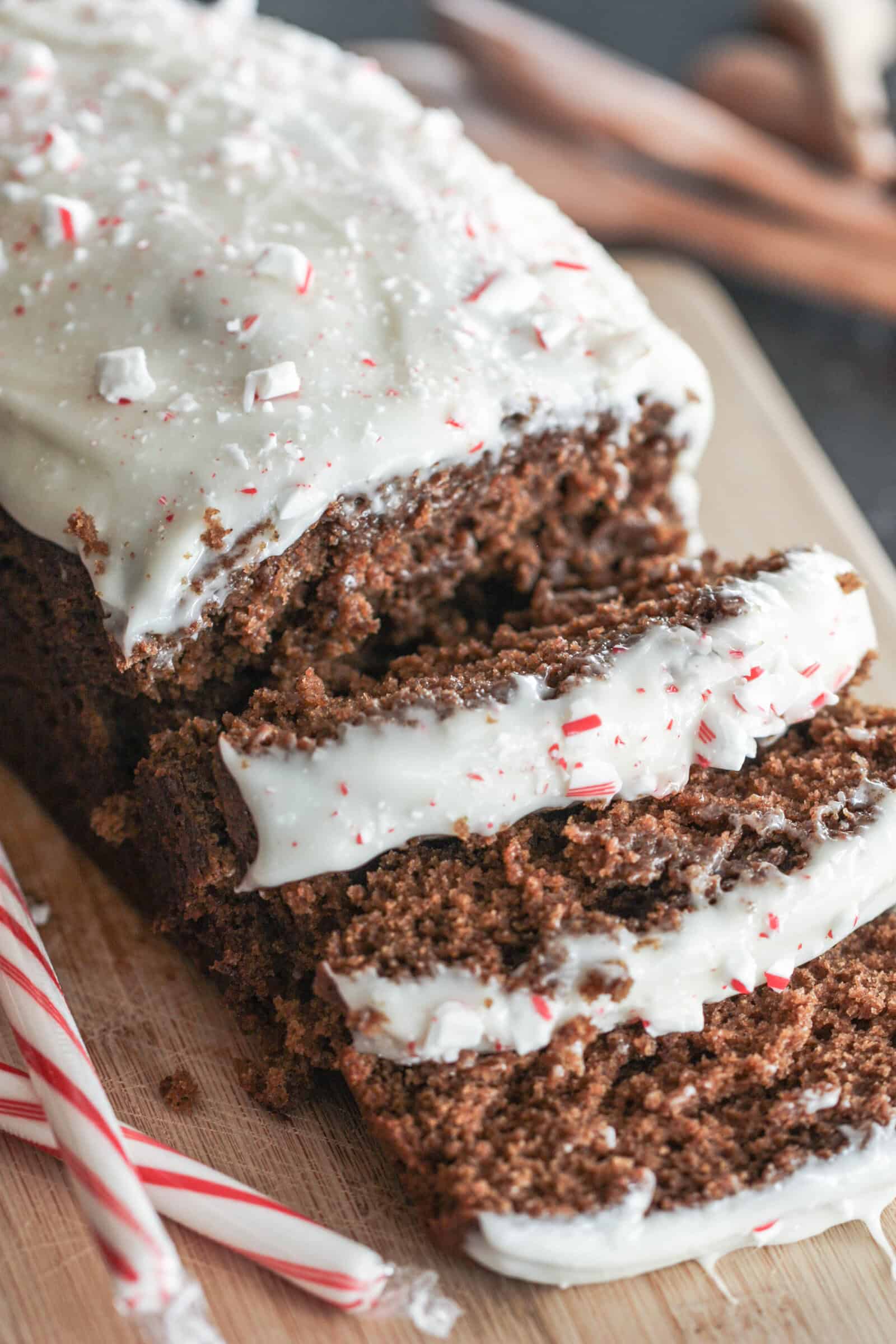 Every year, we make treats for our neighbors. However, I have a hard time being creative coming up with what treat to make them.
I usually opt for our simple homemade candies, like our Homemade Microwave Caramels, Peanut Praline Clusters, Cherry Chocolate Nut Bars, and our Graham Cracker Toffee.
However, this year, I wanted to make something that really tastes like the spirit of Christmas. Well, I found the best recipe. This Sweet Molasses Pound Cake is out of this world and taste amazing.
You are going to love how easy it is to make, and how delicious it tastes.
How to make sweet molasses pound cake:
This is a simple recipe, with not a ton of ingredients, but making it can seem like it has a lot of steps. But it really doesn't. Once you make it, you will see how easy it was to make.
Step 1: Preheat oven to 350 degrees F.
You will also want to line your 9 x 5 inch loaf pan with parchment paper. I also sprayed my pan with non stick cooking spray, then placed the parchment paper in my pan, just to ensure nothing sticks.
Step 2: Combine the dry ingredients.
In a bowl, combine the flour, baking soda, cinnamon, pumpkin pie spice, and nutmeg until well combined. I used a whisk, to whisk it all together.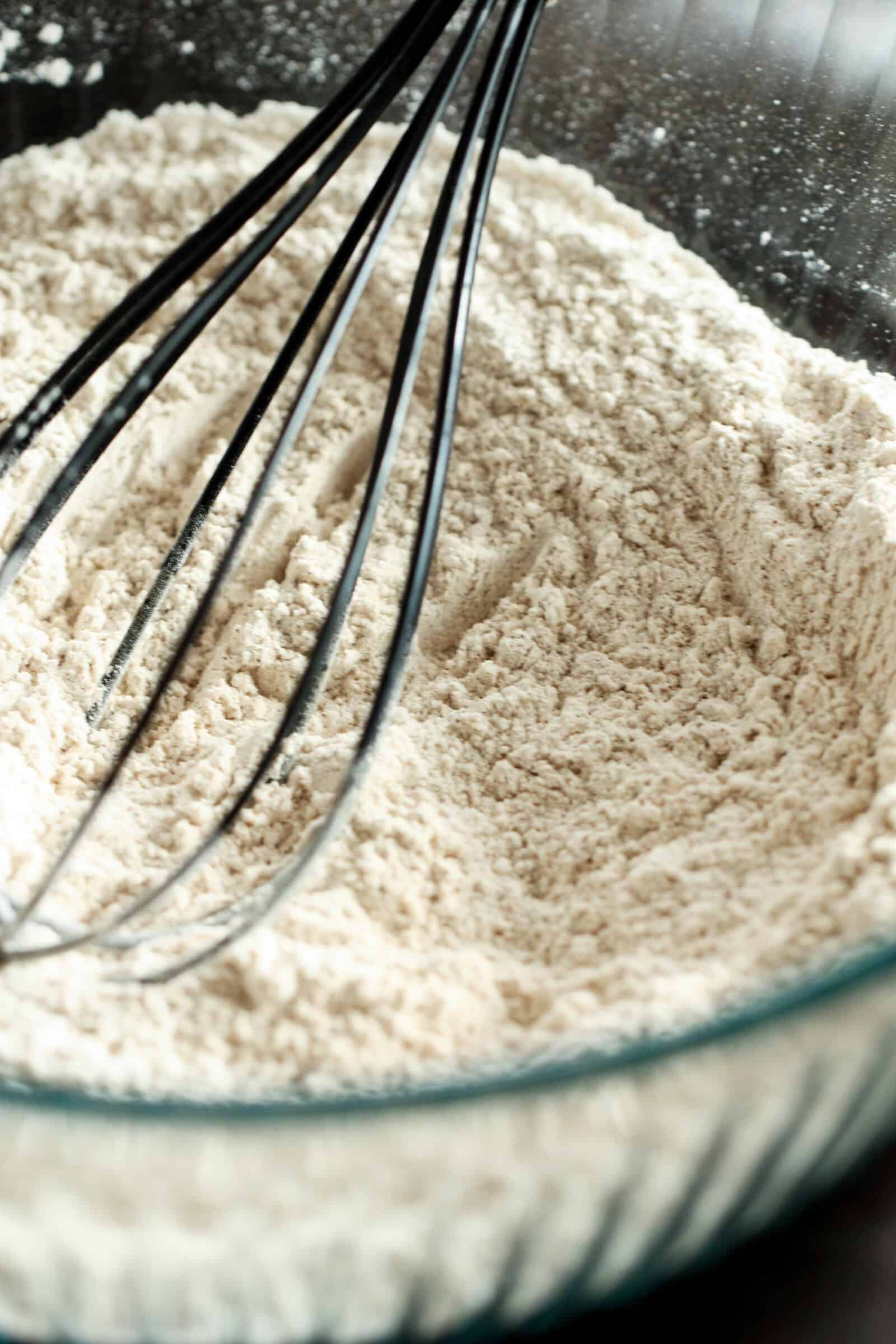 Step 3: Combine milk and brown sugar.
In a sauce pan, combine the milk and brown sugar, until the milk dissolves, and it begins to get a little warm. Remove from heat and set aside to let cool.
Step 4: Heat molasses and corn syrup.
In a separate sauce pan, heat and stir the molasses and corn syrup, until well combined. Remove from heat and let cool. I let mine cook for about 4 minutes, then removed it from the heat.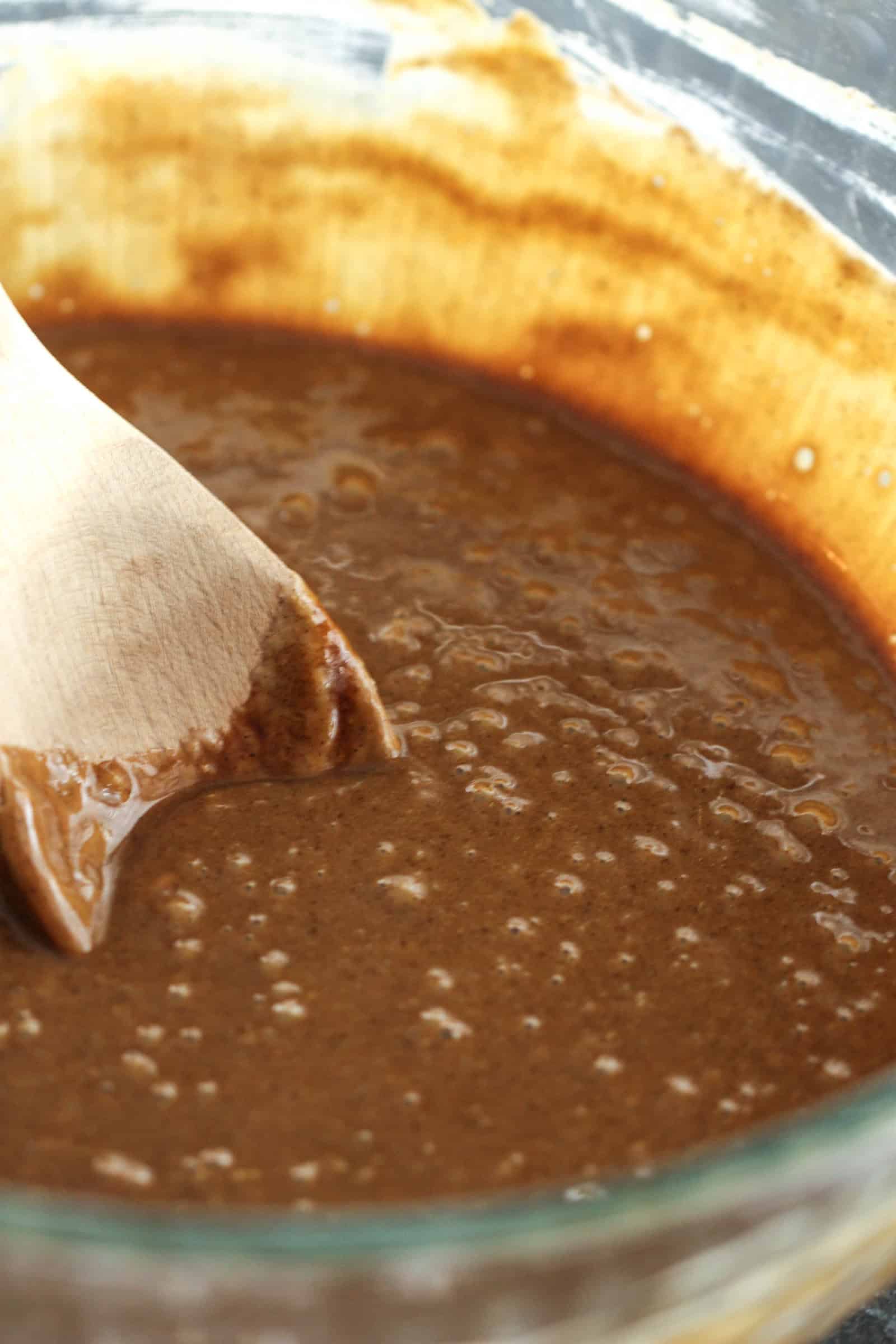 Step 5: Create the crumbly flour mixture.
While the pans of liquid cool down, cut the butter into small bits, and place them in the bowl with the dry ingredients. Using a hand or an electric mixer blend the butter and the dry ingredients.
It should form a crumbly looking flour.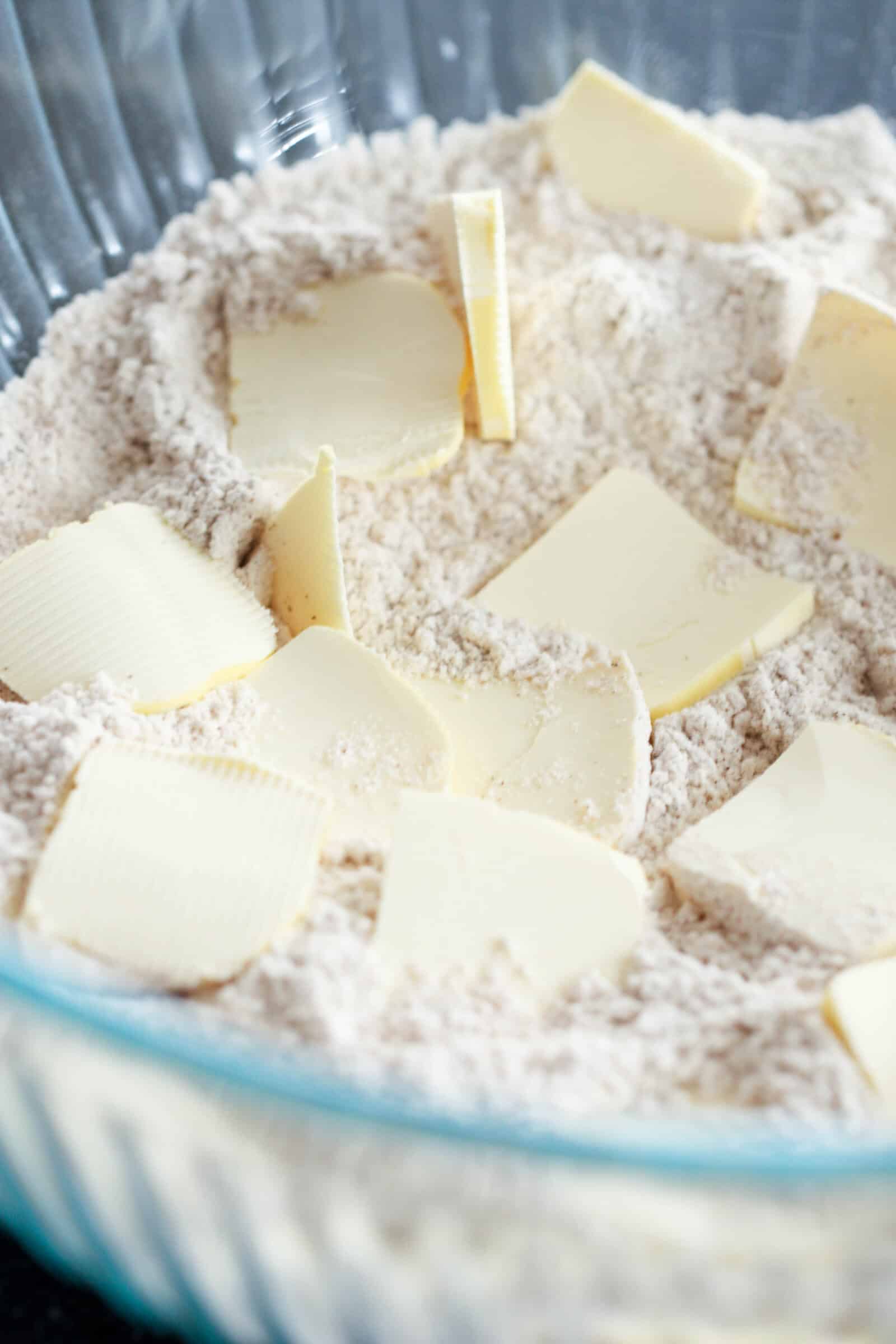 Step 6: Add the liquid ingredients to the dry.
Stir in the cooled milk and brown sugar concoction. Once fully combined, stir in the molasses and corn syrup mixture.
Step 7: Combine the egg and vanilla.
Stir in the egg and vanilla. I used a whisk to better ensure it was fully combined.
Step 8: Pour in the pan
Pour the mixture in the prepared bread pan. Bake at 350 degrees for 45 minutes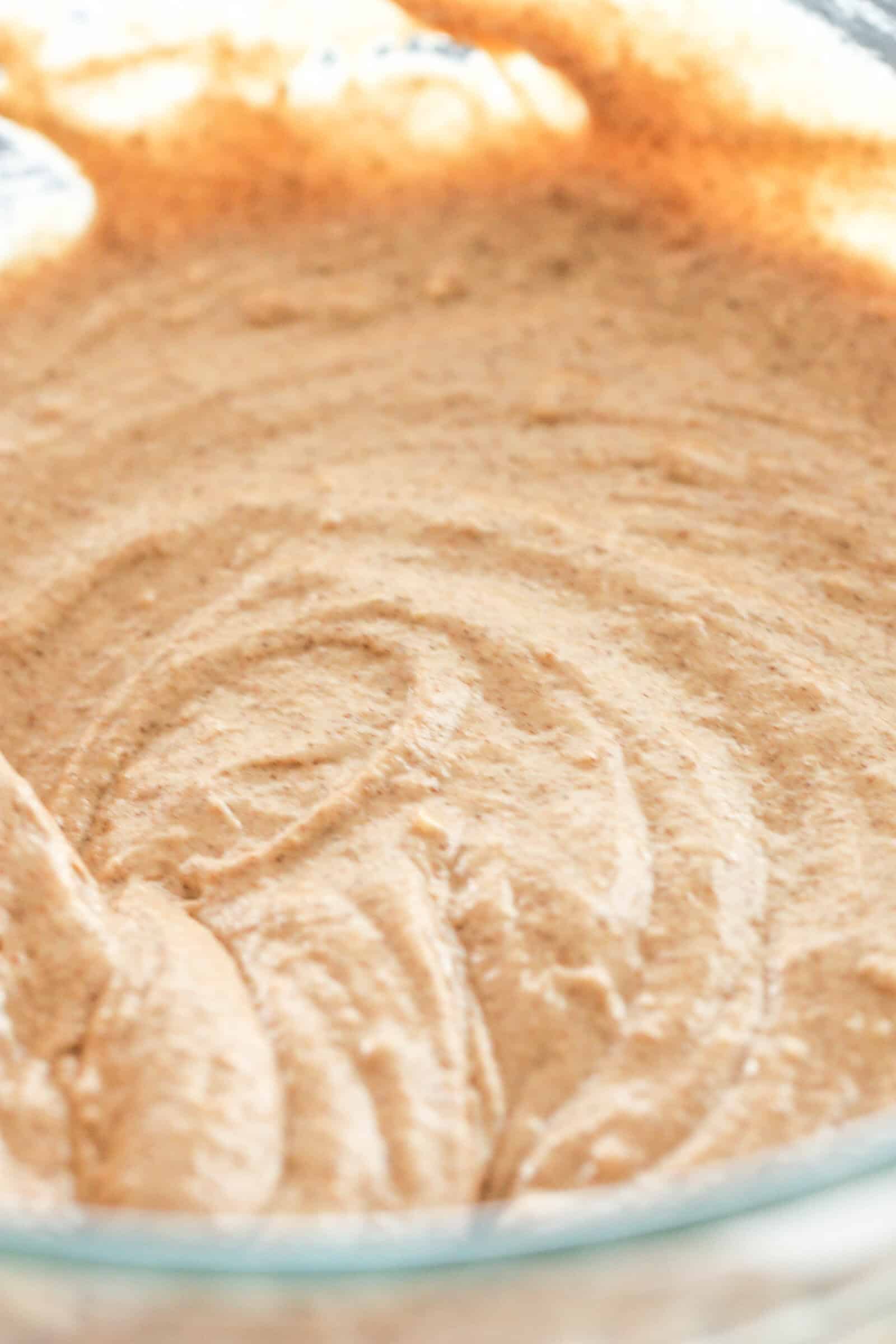 Step 9: Remove from oven. Cool and garnish.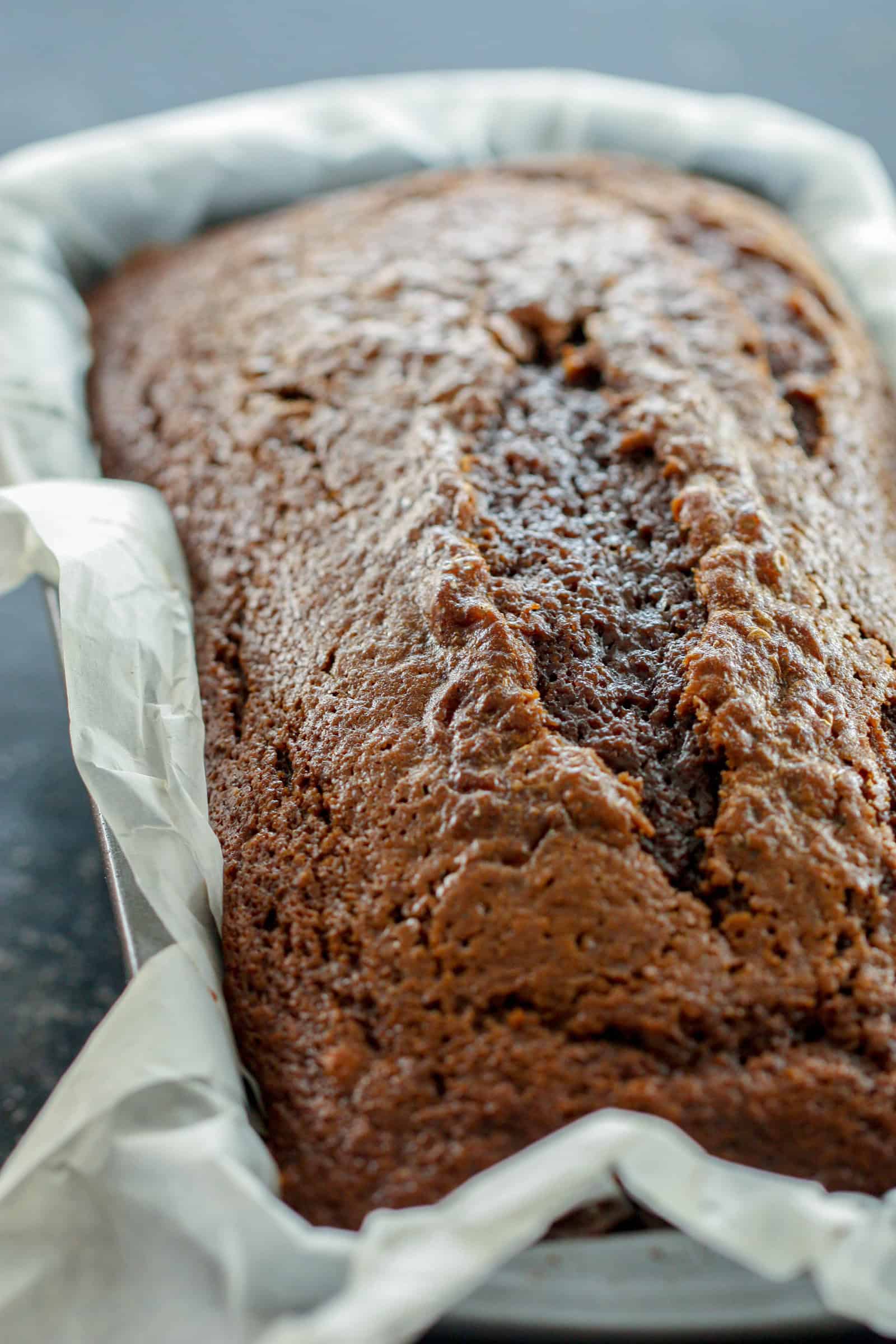 Once done cooking, remove from the oven, and let cool for an hour. Garnish as desired. I love cream cheese frosting, so I made our Homemade Cream Cheese Frosting recipe, to go on top.