This Slow Cooker Mac and Cheese is creamy, comforting, and the first dish gone at any get-together. With macaroni noodles smothered in gooey cheese and prepped in just a few minutes, you won't be making boxed mac and cheese ever again. This is a family favorite recipe everyone will beg you to bring to your family gatherings! You'll have this slow cooker recipe on repeat.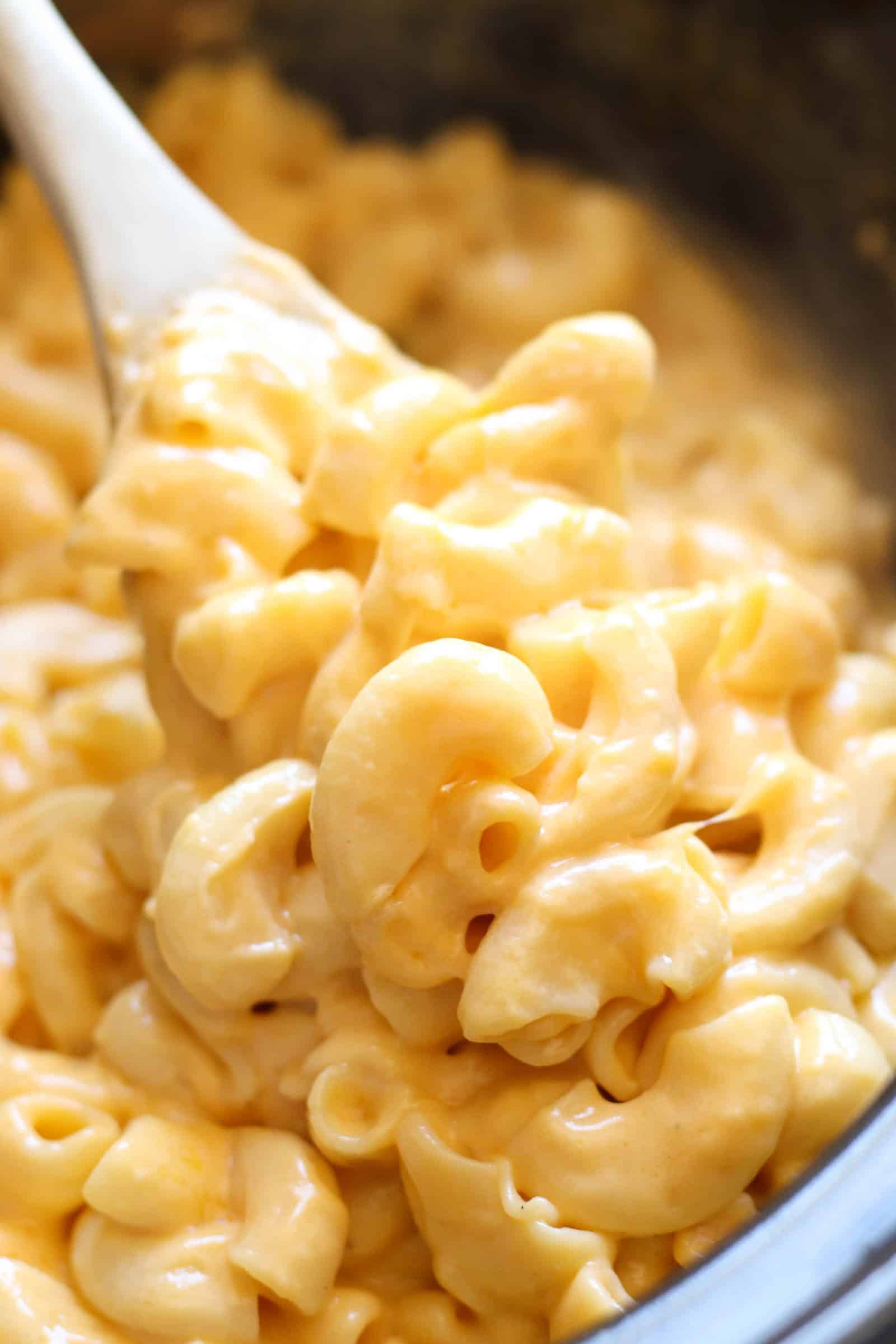 Whether you're headed to a family get together, office party, or just looking for a tasty kid-approved dinner, this Creamy Slow Cooker Mac and Cheese is always a great recipe for any occasion.
It's creamy, comforting, and there are never any leftovers!  It's also an easy recipe to make when you need something simple.
Make this crock pot macaroni once and I don't know if you'll ever make any other version of mac n cheese again. 😉
Related recipe: Spaghetti Salad (it's SO good!)
Ingredients in Slow Cooker Macaroni and Cheese:
We love this recipe because we keep most (if not all!) of these ingredients on hand. To make this recipe, you'll need:
Uncooked elbow macaroni noodles (we used large macaroni, but you could use regular size, too)
Butter
Grated sharp cheddar cheese (you could add in other types of cheese – gruyere, mild cheddar, Monterey jack, American cheese, or white cheddar would be good, too)
Sour cream
Condensed cheddar soup
Milk (we used 1%, but you could use whole milk or any kind)
Dry mustard powder
Salt and Pepper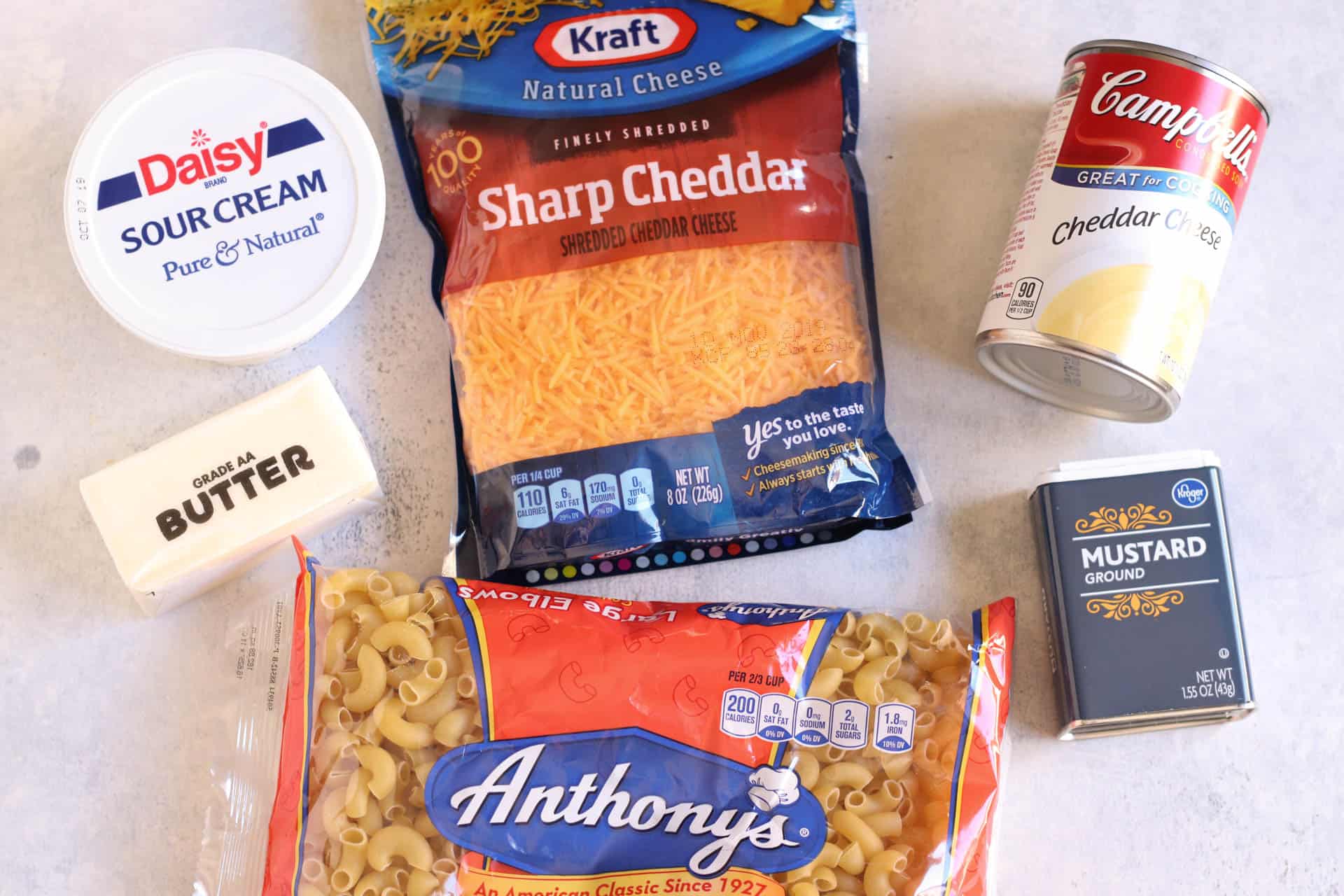 How to make macaroni and cheese in the slow cooker:
Step 1: Boil the uncooked pasta in water for six minutes and drain. It should be al dente.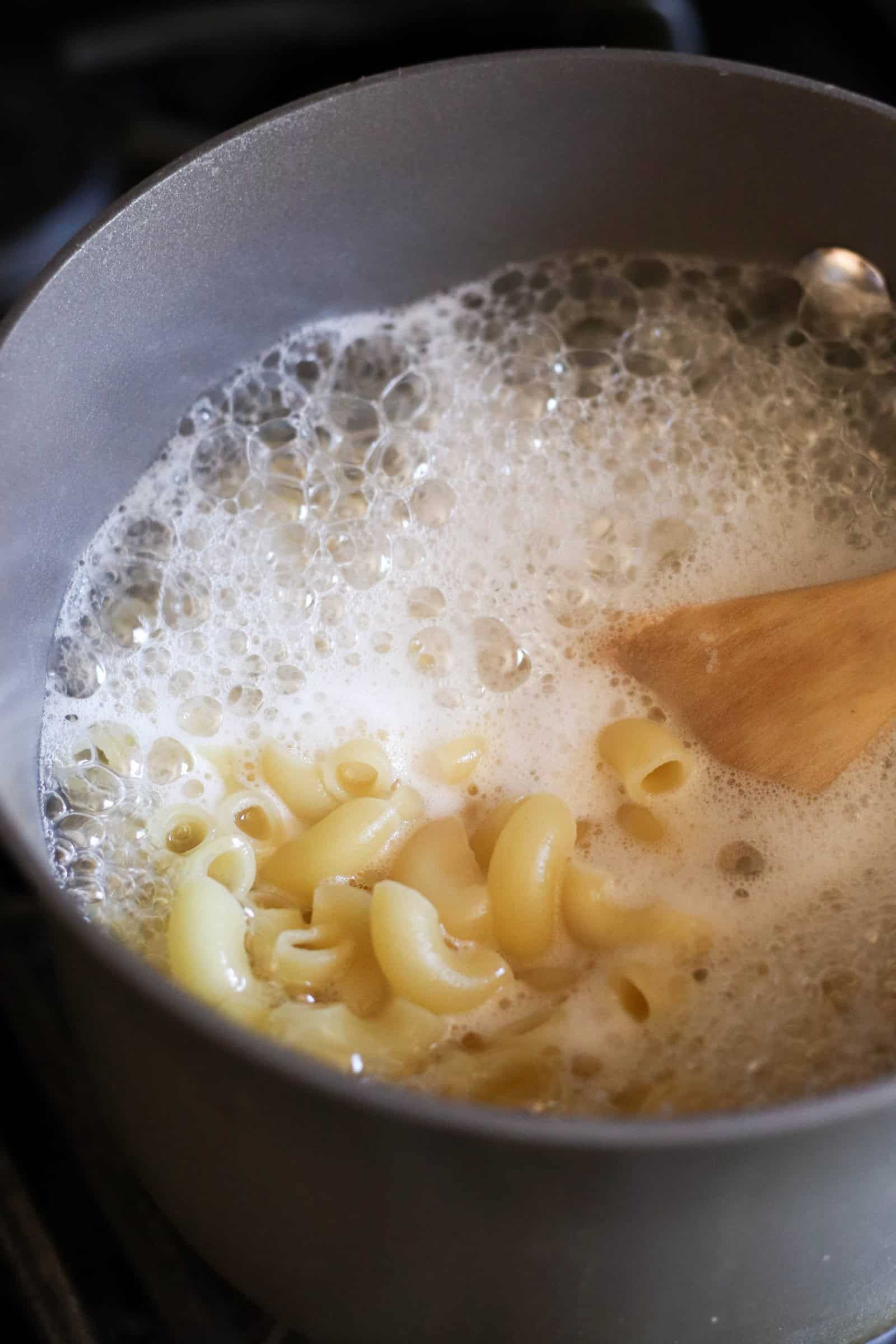 Step 2: In a medium saucepan, mix butter and cheese on the stove top.
Heat over medium high heat and stir until the cheese melts (this shouldn't take a long time).
If you feel like it's just a "cheesy blob" – don't worry! We promise it will melt and become smooth and creamy in the slow cooker.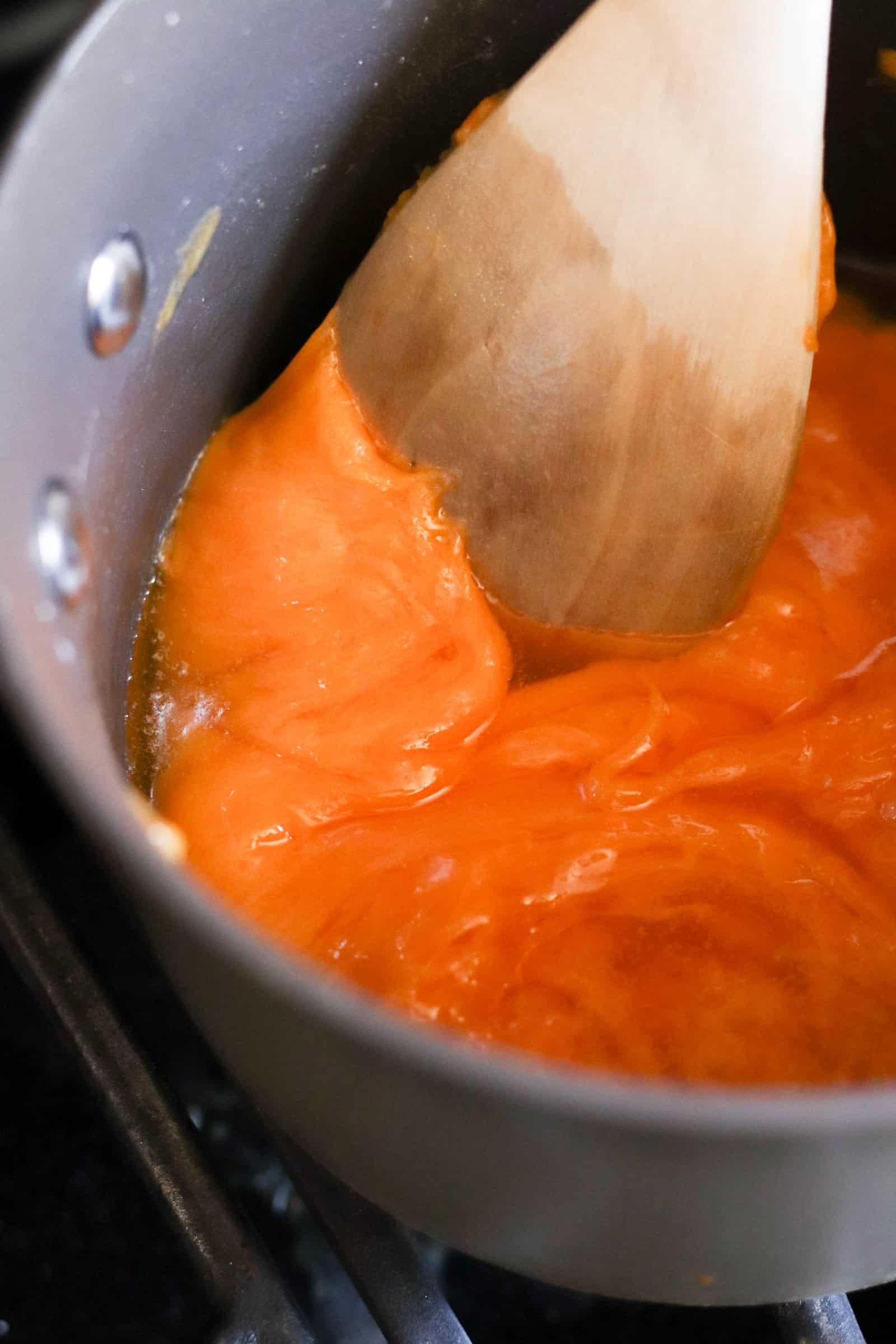 Step 3: Spray your slow cooker (we used a 6-quart crockpot) with non-stick cooking spray.
Combine cheese mixture, sour cream, soup, salt, milk, mustard and pepper in your slow cooker.
Add the drained macaroni and give it a good stir again.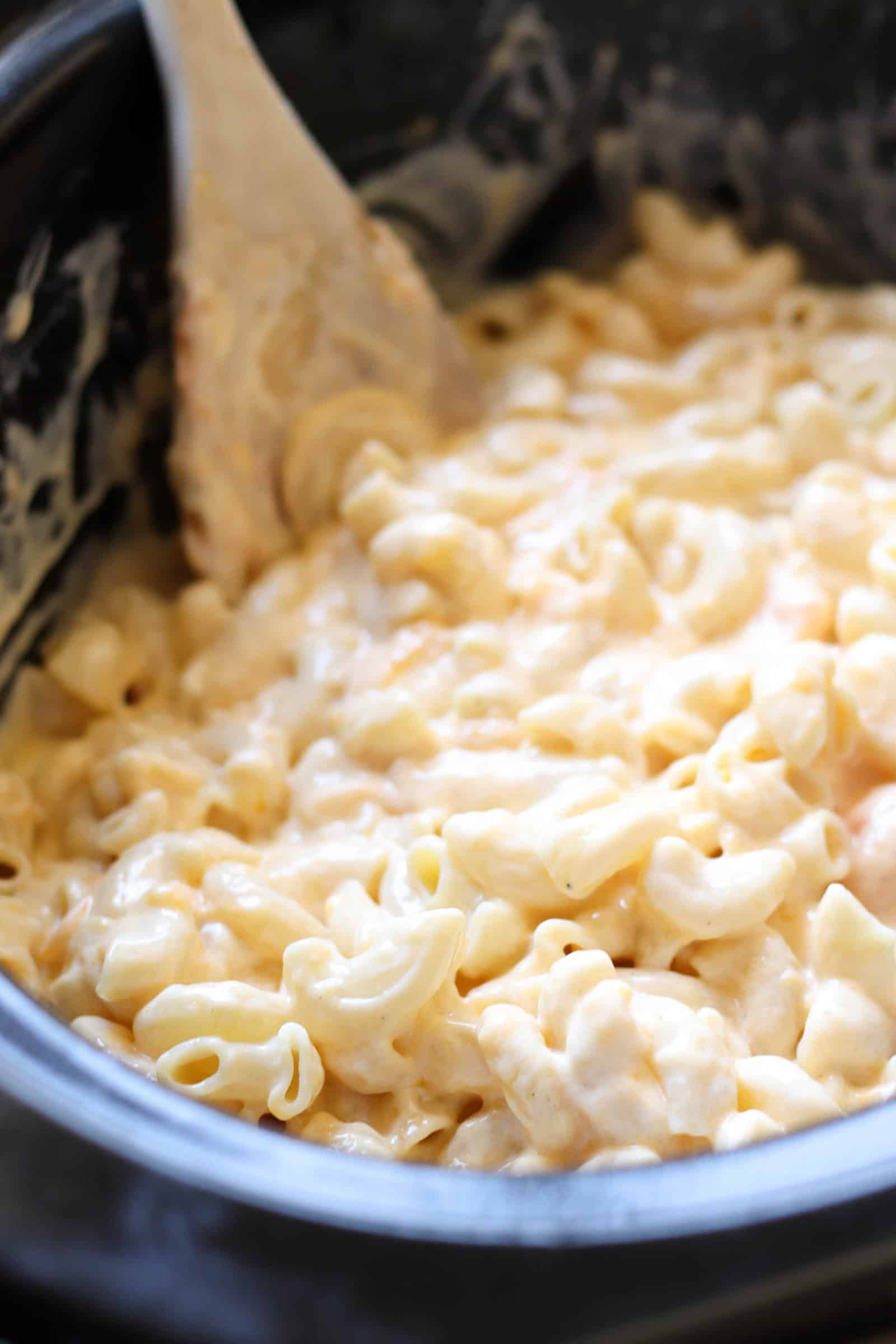 Step 4: Cook on the low setting for 2 to 2 1/2 hours, stirring occasionally (I cooked mine for about 2 hours and stirred it twice and it was perfect).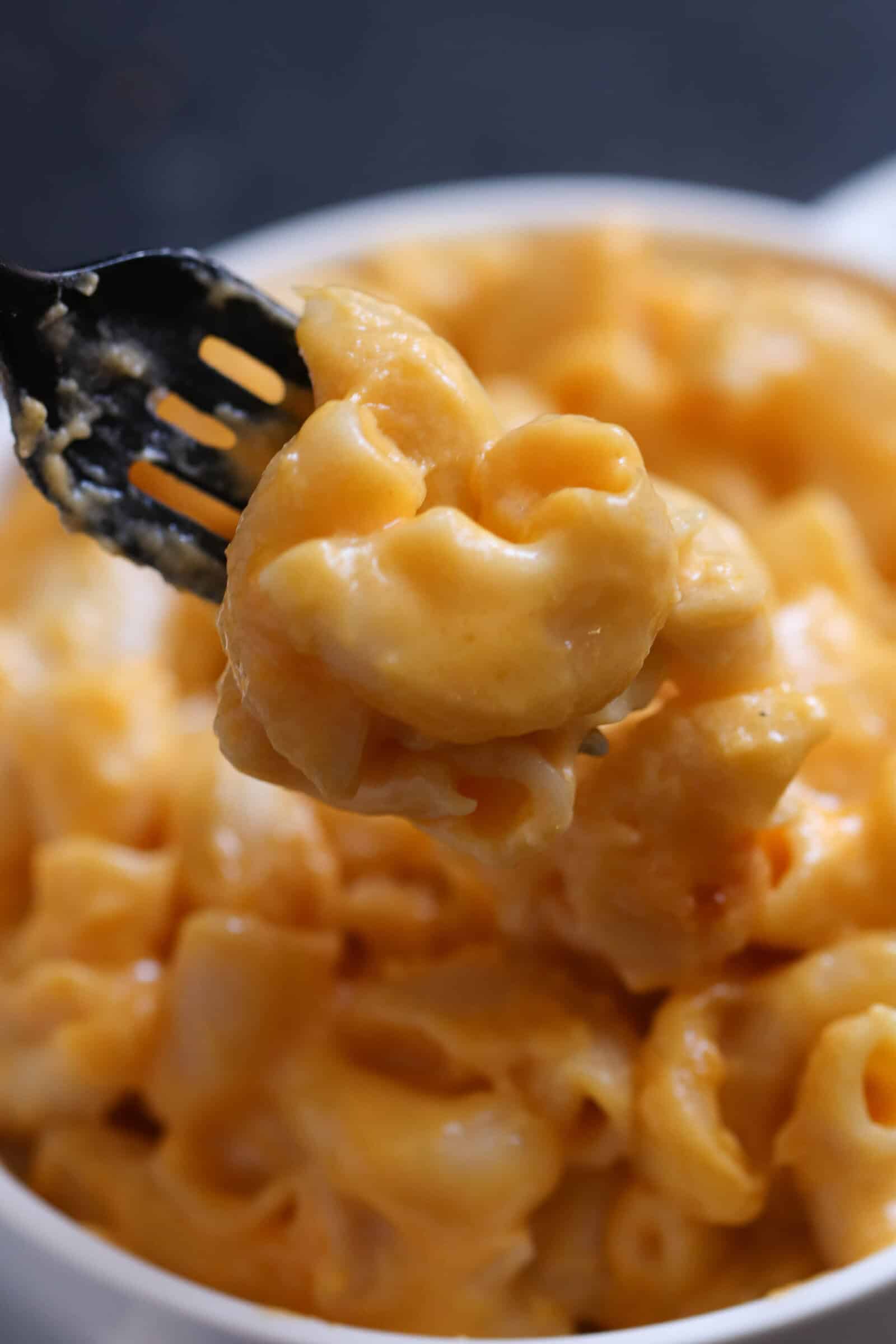 *If you want to double this recipe, it would still fit in a 6-quart crockpot (there's enough room!).
The cooking time will still be similar (more towards 2 1/2 hours than just 2), but be sure to stir it at least twice while cooking.
Related Recipe: Try our Easy Baked Mac and Cheese!