These Slow Cooker Chicken Philly Cheesesteak Sandwiches are so easy to make! You can also prep it as a freezer meal for a busy night.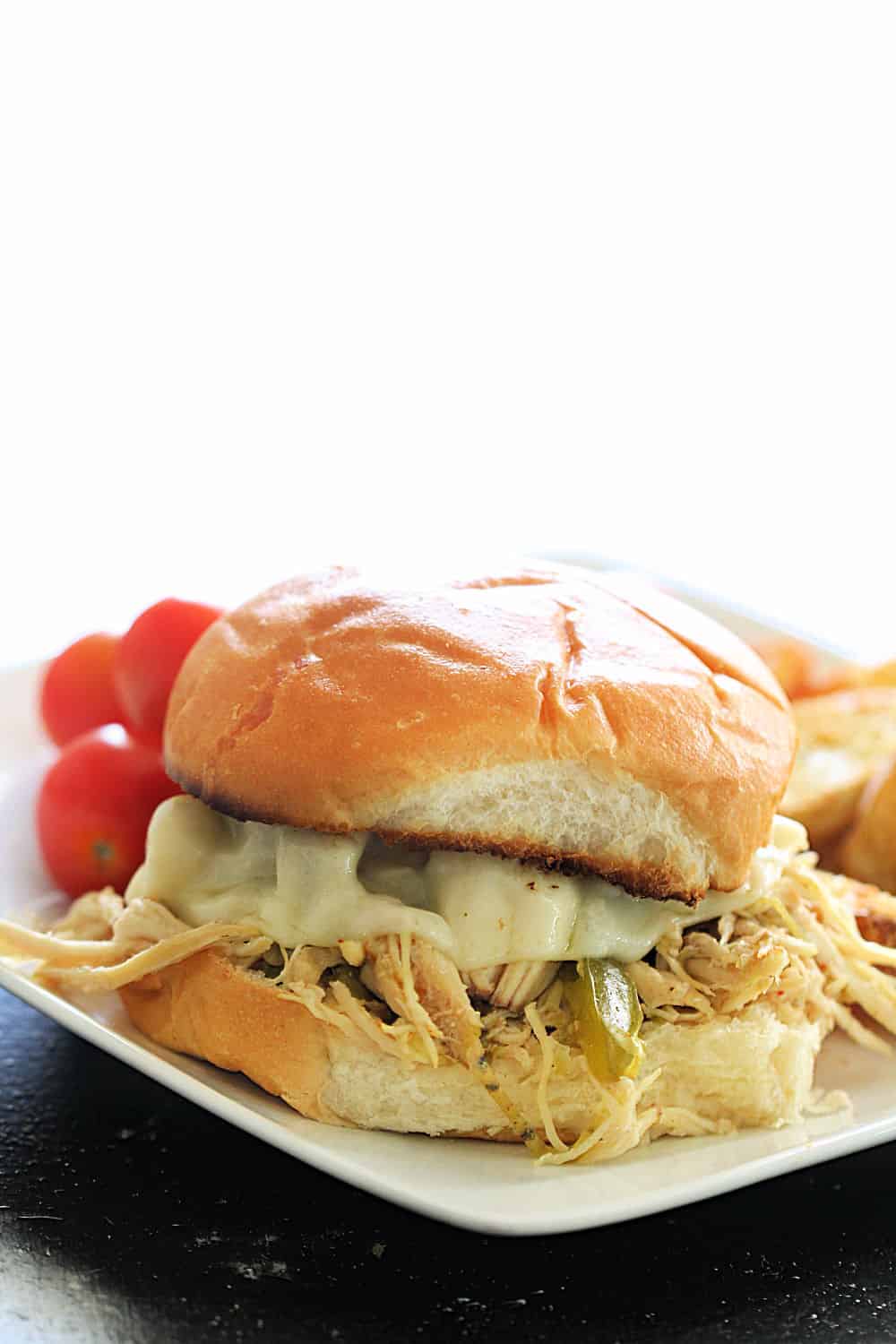 Mix up your sandwich game by using chicken in these Slow Cooker Philly Cheesesteak Sandwiches!
I was actually going to make just regular cheesesteak sandwiches when I realized I didn't have any beef.
So, we compromised and used chicken, which my kids liked more than beef.
This recipe can easily be made into a freezer meal that literally takes only a couple of minutes to prepare- just read the instructions of the recipe for directions on how to make this a quick and easy freezer meal.
You can find the instructions to make Instant Pot Chicken Philly Cheesesteak Sandwiches here!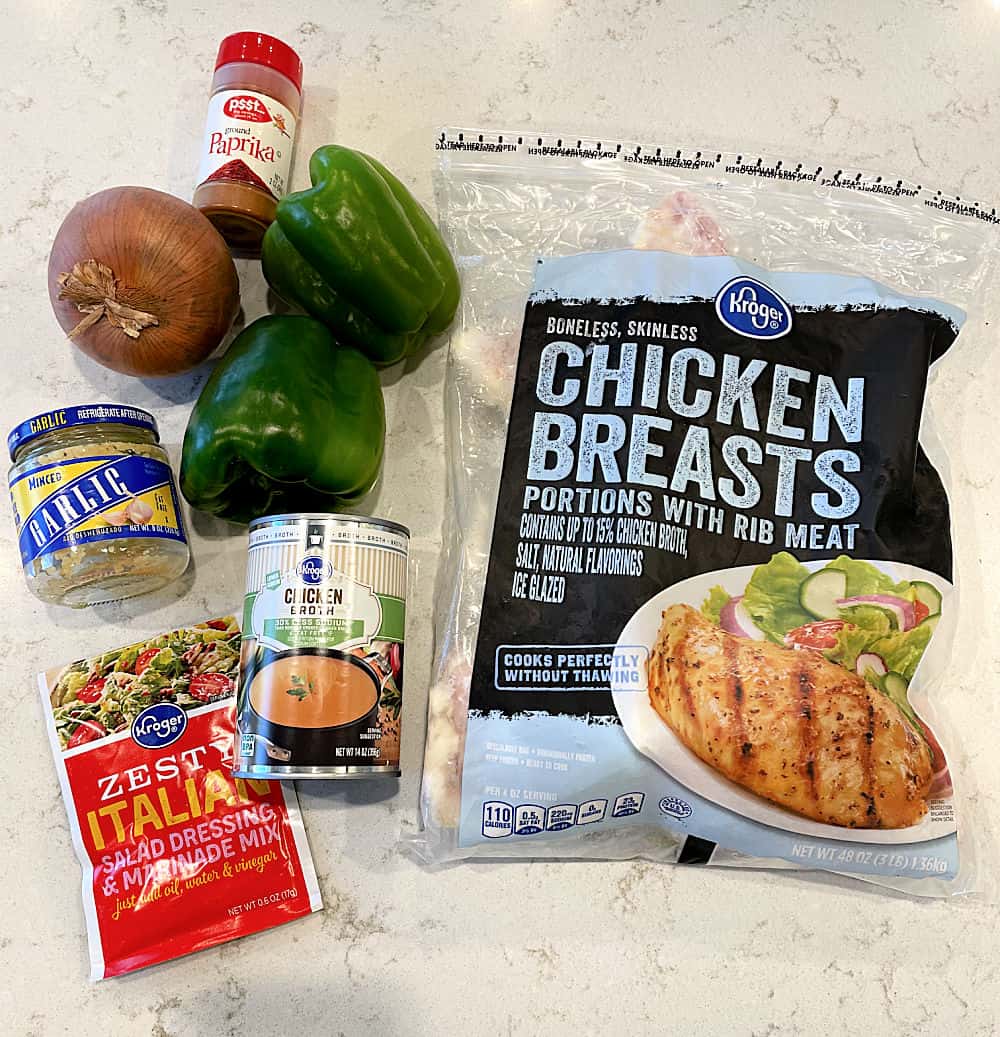 Ingredients needed for these delicious Slow Cooker Chicken Philly Cheesesteak Sandwiches:
1½ pounds boneless, skinless chicken breasts (frozen works fine)
1 Tablespoon butter
14 ounces chicken broth 1 can
2 green peppers sliced
1 onion sliced
2 garlic cloves minced
1 ounce Italian dressing mix 1 packet
½ teaspoon paprika
salt and pepper to taste
8 buns or hoagies
8 Provolone cheese slices
How to make these easy Sandwiches:
Spray slow cooker with non-stick cooking spray. Place chicken inside slow cooker, place butter on top of chicken and pour chicken broth on top. Layer sliced green peppers, sliced onion, garlic, Italian dressing mix, paprika, salt and pepper on top of chicken.
Cover and cook on low for 6-7 hours (or high for 3-4 hours).
When chicken is done cooking, remove from slow cooker and shred (it should fall apart pretty easily). Return shredded chicken into liquid in the slow cooker.
Spoon shredded chicken onto buns and top with pieces of cheese. Another yummy option is to toast your bread in a 375 degree oven for 4-5 minutes, then top with meat and cheese and stick back in the oven for 5 minutes to melt the cheese and make it nice and gooey.