I decided to try and make a chicken gyro of my own. I decided to adapt it for the slow cooker so that it would make my life even easier!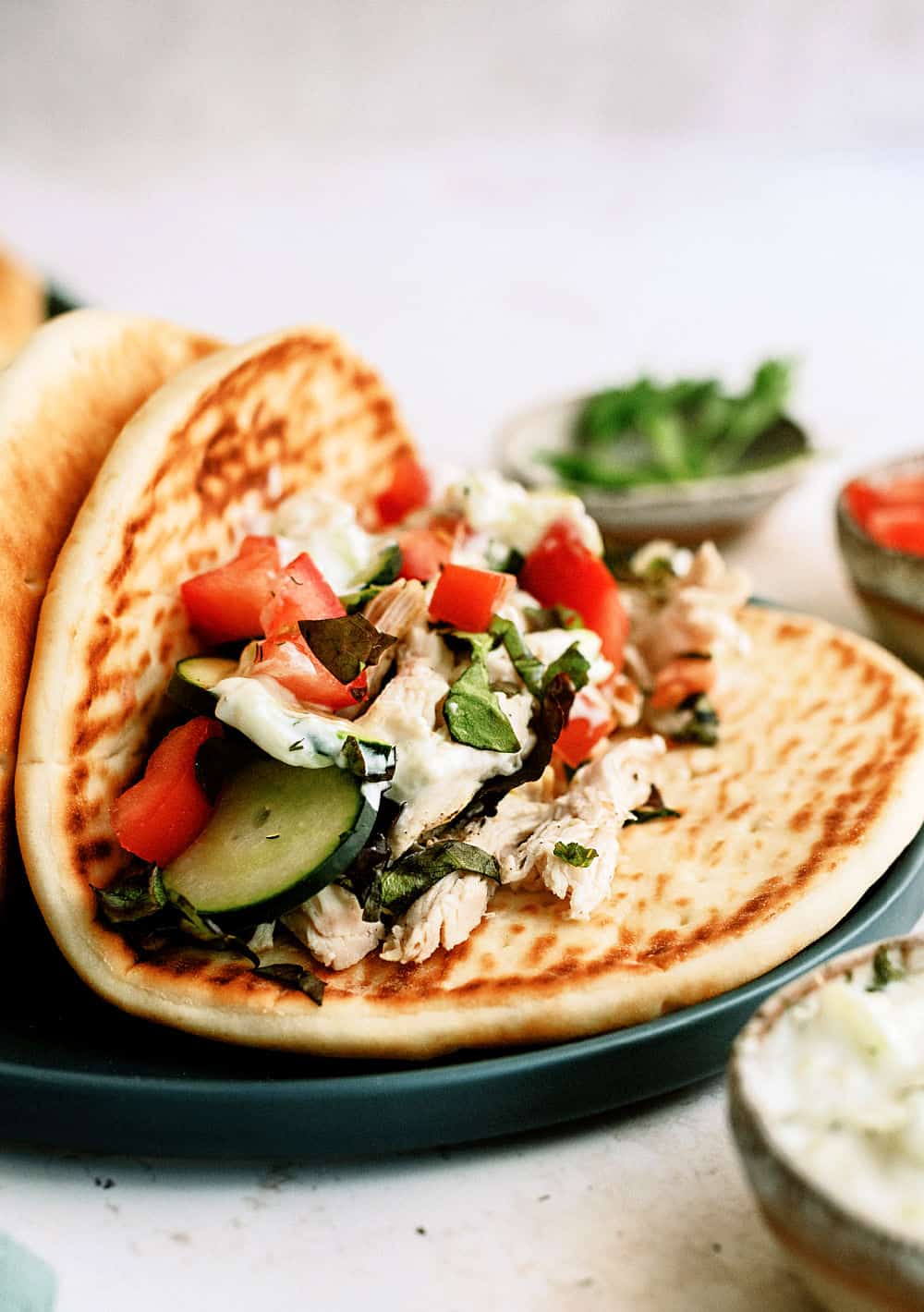 This Slow Cooker Chicken Gyros Recipe is tangy, delicious chicken topped with fresh vegetables and creamy Tzatziki sauce.
This recipe is so simple and makes a fresh, light dinner everyone will love!
If you have an Instant Pot, be sure to check out how to make our Beef Gyros in the Instant Pot and our Instant Pot Chicken Gyros!