You need to try this dangerously delicious chocolate cake filled with amazing tastes of peanut butter, ooey-gooey chocolate, and creamy cream cheese topping! Reese's peanut butter poke cake is more than cake, it's a piece of peanut buttery heaven!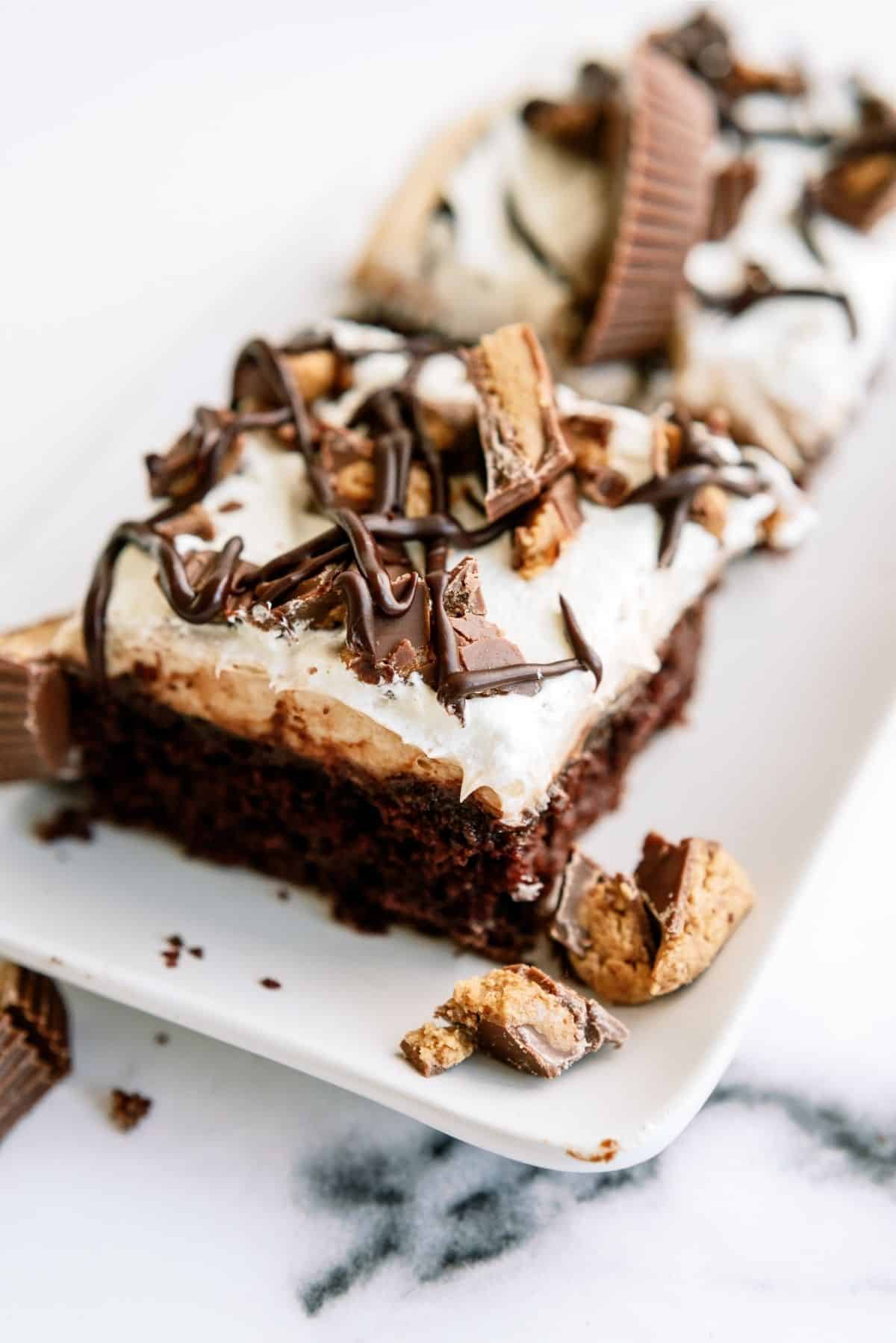 Reese's peanut butter cups are probably one of my most favorite candies to indulge in! My guess is that I am not alone either.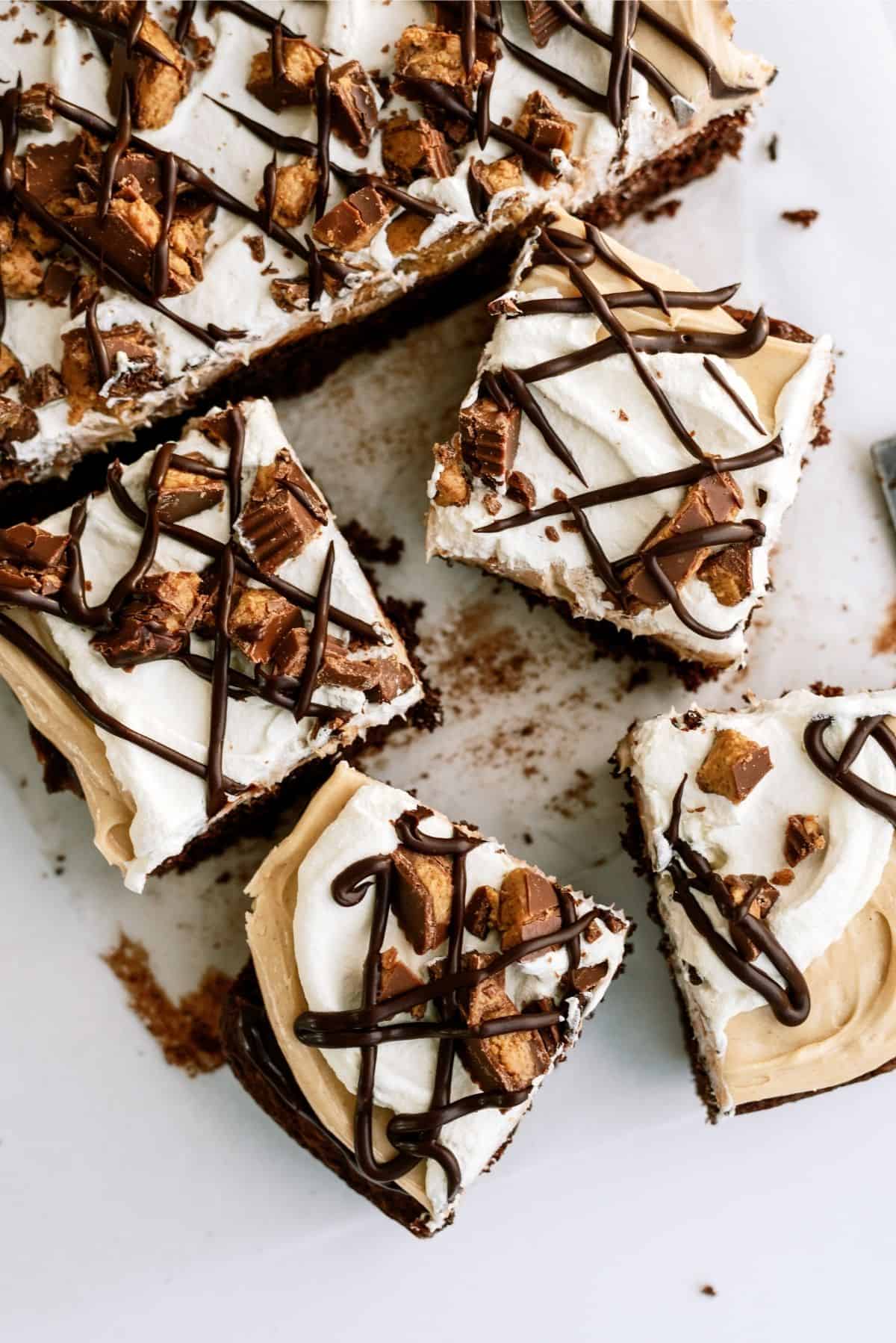 This Reese's peanut butter poke cake brings Reese's to a whole new level. I love bringing this poke cake to luncheons, BBQs, and potlucks. It is super simple to make and normally is gone before the other desserts.
Some other awesomely delicious recipes that we have for Reese's peanut butter are our Reese's Peanut Butter Cup Rice Krispies Treats, Reese's Cookies Ice Cream Pops, and our fluffy and delicate Mini Reese's Peanut Butter Trifles! The list could go on but, I'll let you try those for now.
HERE IS EVERYTHING YOU WILL NEED TO MAKE THIS PEANUT BUTTER POKE CAKE WITH CONDENSED MILK:
Peanut butter poke cake ingredients:
Box chocolate cake mix

Cake box ingredients (eggs, oil, and water as directed on the package)

Cream cheese

Sweetened condensed milk

Peanut butter

Cool whip

Hot fudge

Reese's peanut butter cups (crumbled)
If you have everything you need except the cool whip, don't worry! Check out this simple and quick way to make up your own homemade cool whip! If you want to go even more over the top you could always make your own cake with this amazing homemade chocolate cake mix recipe!
Related Article: Chocolate Cake Smothered with Sweetened Condensed Milk, Hot Fudge, and Andes Mints! Everyone loves our Thin Mint Poke Cake!
You'll also need these for this Six Sisters' poke cake:
Mixing bowl

Measuring cups (

THIS

is a great set)

Rubber spatula

Fork (ya know for the "poke" part of the cake)

Large mixing bowl

Hand mixer/stand mixer

9×13 baking pan (

THIS

one is my favorite especially if you want to bring it to an even)
Pro Tip: Depending on your fudge you may have to use something a little bigger than a fork for the holes to get the fudge to seep in a little more or move the fork around while in the cake.
Related Article: This White Raspberry Poke Cake is light and refreshing because of one secret ingredient!