All your favorite pizza toppings mixed together with pasta make this Pizza Pasta Casserole a family favorite!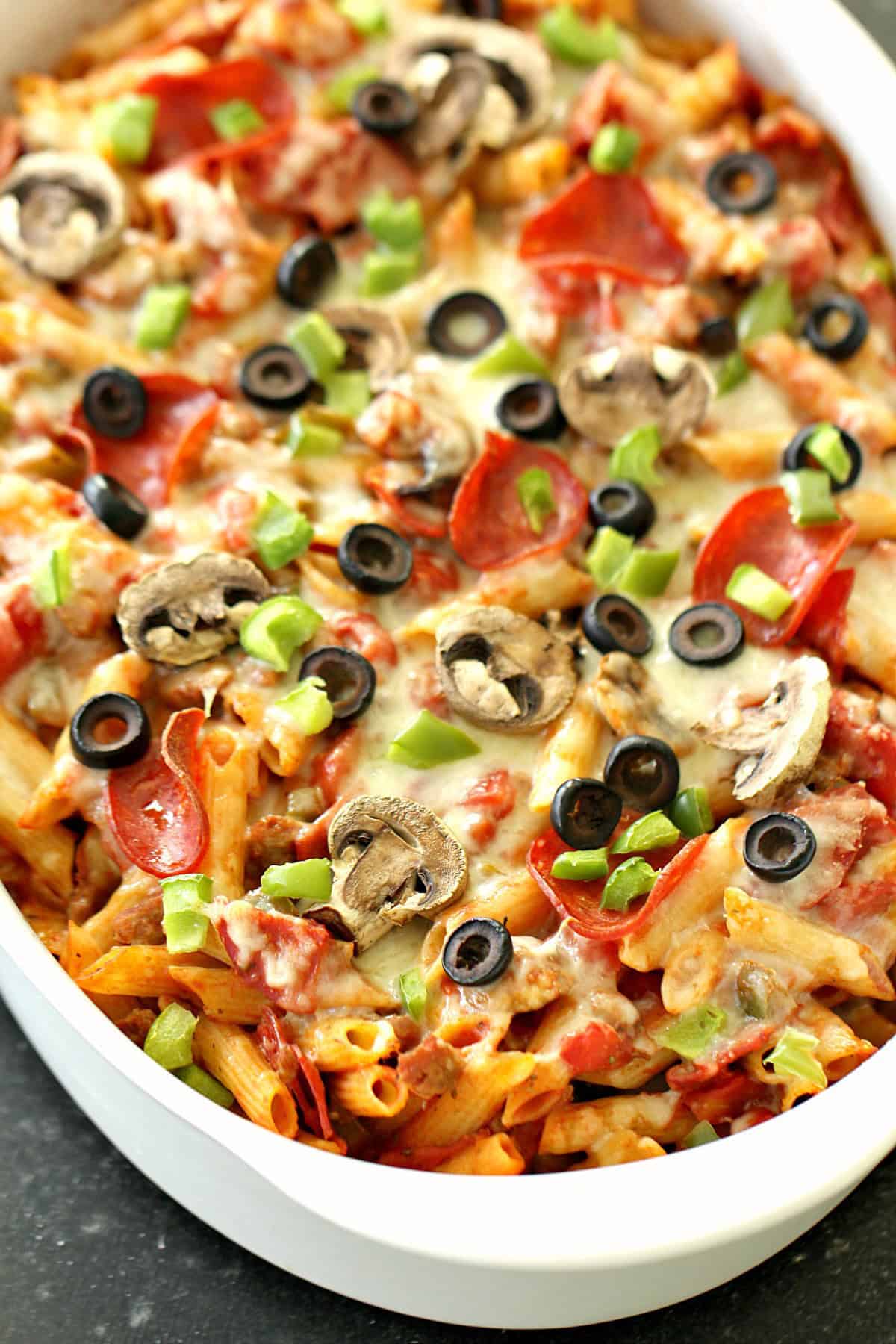 We love pizza at our house and when it's mixed with pasta, it's the perfect combination!
I am going to share some ways that we made this casserole a little healthier so you can feel good about feeding it to your family.
This casserole is so easy to adapt to your family's tastes – if there are certain toppings they don't like, feel free to remove them or switch them out for other favorite toppings.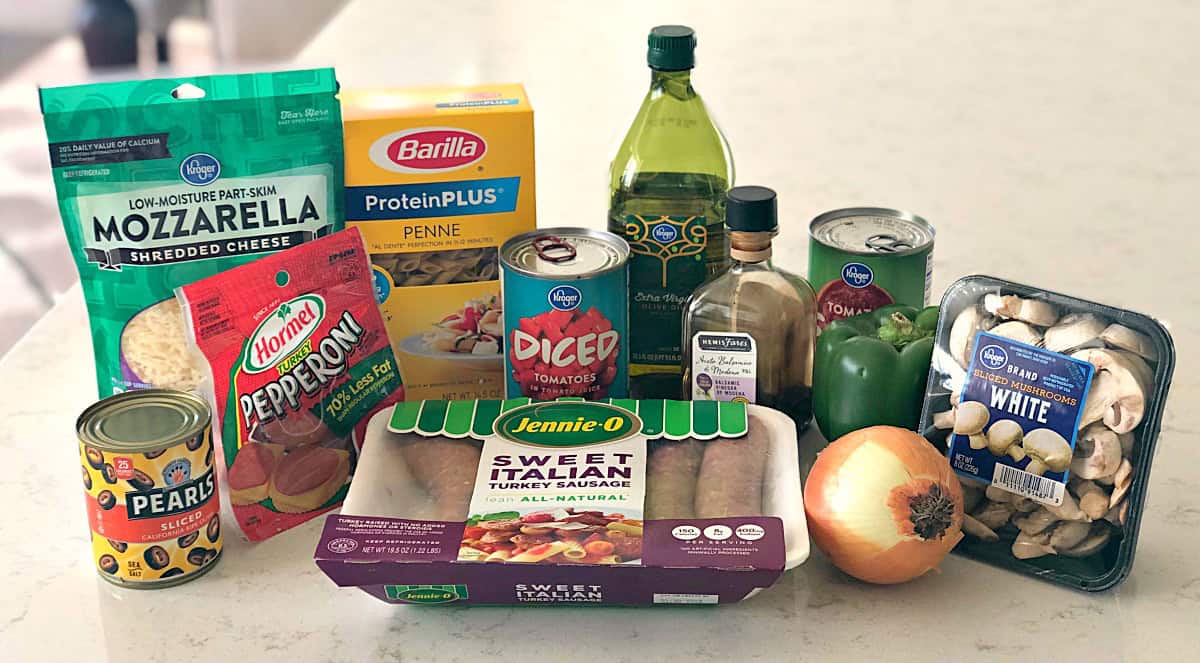 Ingredients in this Pizza Pasta Casserole:
penne pasta
olive oil
onion
green pepper
mushrooms
garlic
sausage
pepperoni
diced tomatoes
tomato sauce
balsamic vinegar
Italian seasoning
salt and pepper
mozzarella cheese
Some healthy switches to make in this Pizza Pasta Casserole:
The first switch that we made was using a protein pasta. This isn't sponsored, but it's truly a product that I love and use all the time – and it's really inexpensive!.
We all know that pasta is packed with carbs, but this pasta also packs a lot of protein and fiber, which everyone could use more of in their diets.
If I don't have protein pasta on hand, I will usually use whole wheat pasta. If your family is nervous about whole wheat pasta, this is a great recipe to use it in because it's hidden in all of the flavorful ingredients.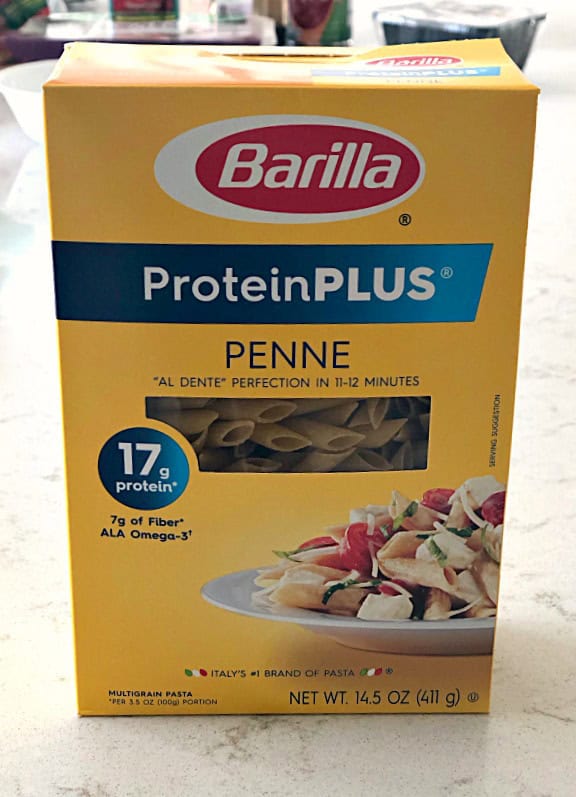 Another healthy switch that we made in this recipe was using turkey sausage – it's lower in fat and calories, but still has lots of flavor and is a great source of protein.
We used a sweet Italian sausage, but you could also use a Hot Italian sausage if you want to add a little heat! Whatever sausage you use, just be sure to remove the casings from the sausage links.
We swapped out the pepperoni for turkey pepperoni.
We also swapped out the mozzarella cheese for a low-fat mozzarella cheese and then swapped out the diced tomatoes and tomato sauce for a reduced-sodium variety of each one (canned foods tend to have a lot of sodium and there is plenty of flavor in this dish without the added sodium).