Looking for your next favorite summer dinner recipe? Then you need to make our pineapple grilled chicken recipe. It has amazing fresh pineapple and lime flavors with that delicious char and smokey taste from the grill.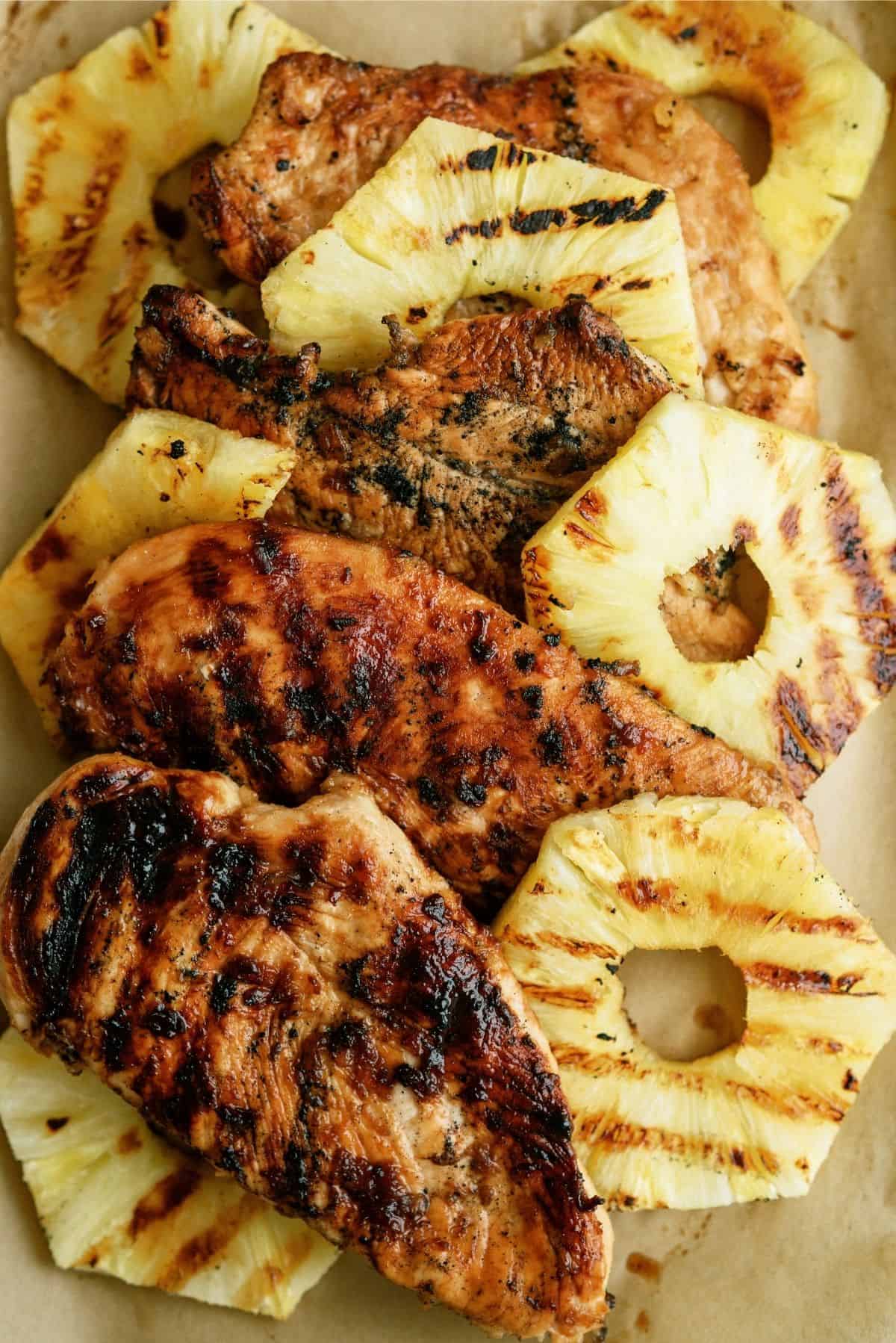 Our pineapple grilled chicken is some of the most juicy and flavorful chicken you will make on your grill this summer. It is also so good that it is a picky eater approved and a super simple kid-friendly dinner.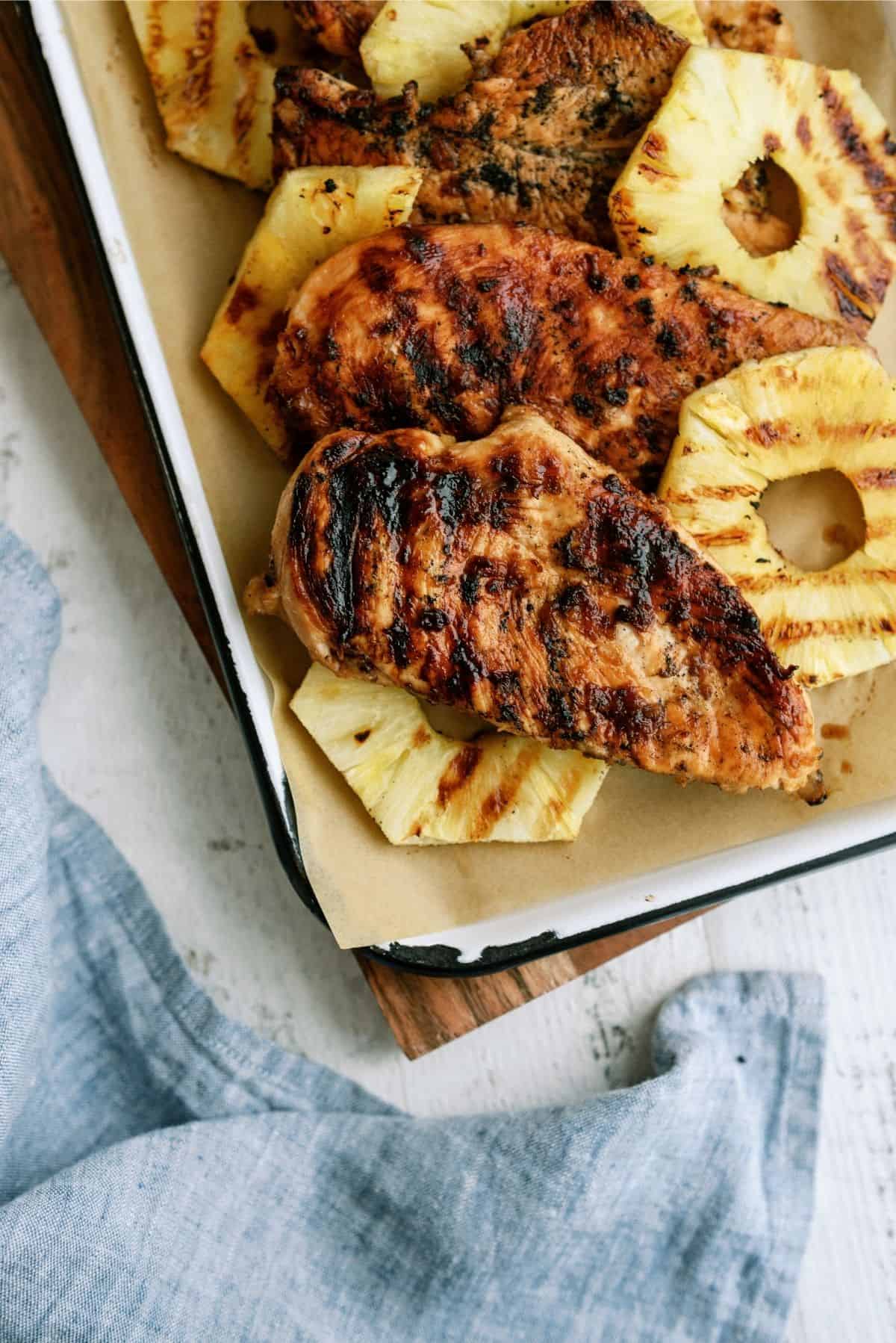 You can make this easy dinner up ahead of time and let the chicken marinate overnight ifyou want, just a few hours ahead to get the flavors to infuse into the chicken. But beyond that, this recipe is extremely simple.
That is what I love about grilledl chicken recipes. There is not much prep ahead of time, less clean up, and the chicken is filled with amazing flavor.
To make the ultimate BBQ this summer, pair this grilled chicken with our Slow Cooker Creamy Macaroni and Cheese, Grilled Vegetable Kabobs, and some delicious Deviled Egg Potato Salad!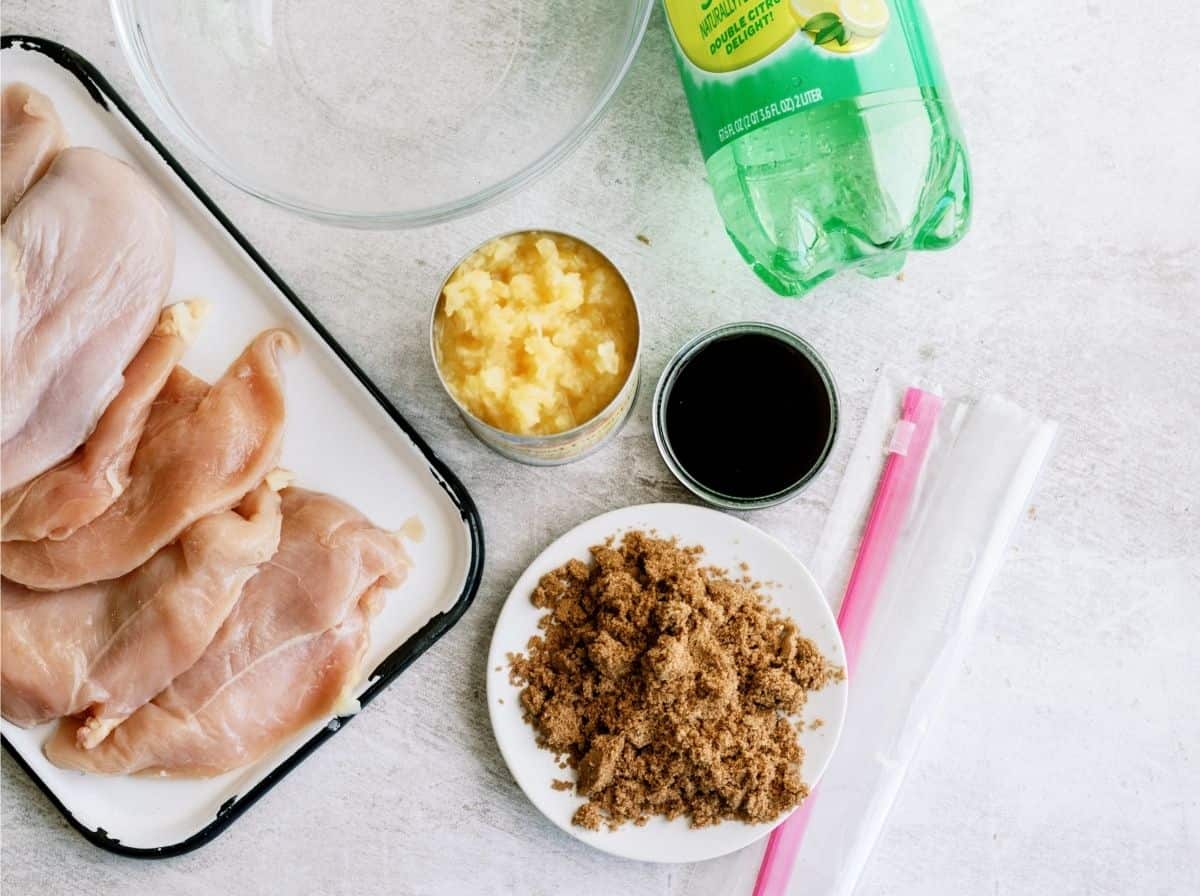 Ingredients Needed For Our Pineapple Grilled Chicken:
Lemon lime soda
Crushed pineapple (not drained)
Soy sauce
Brown sugar
Boneless skinless chicken breasts
How To Make Our Pineapple Grilled Chicken: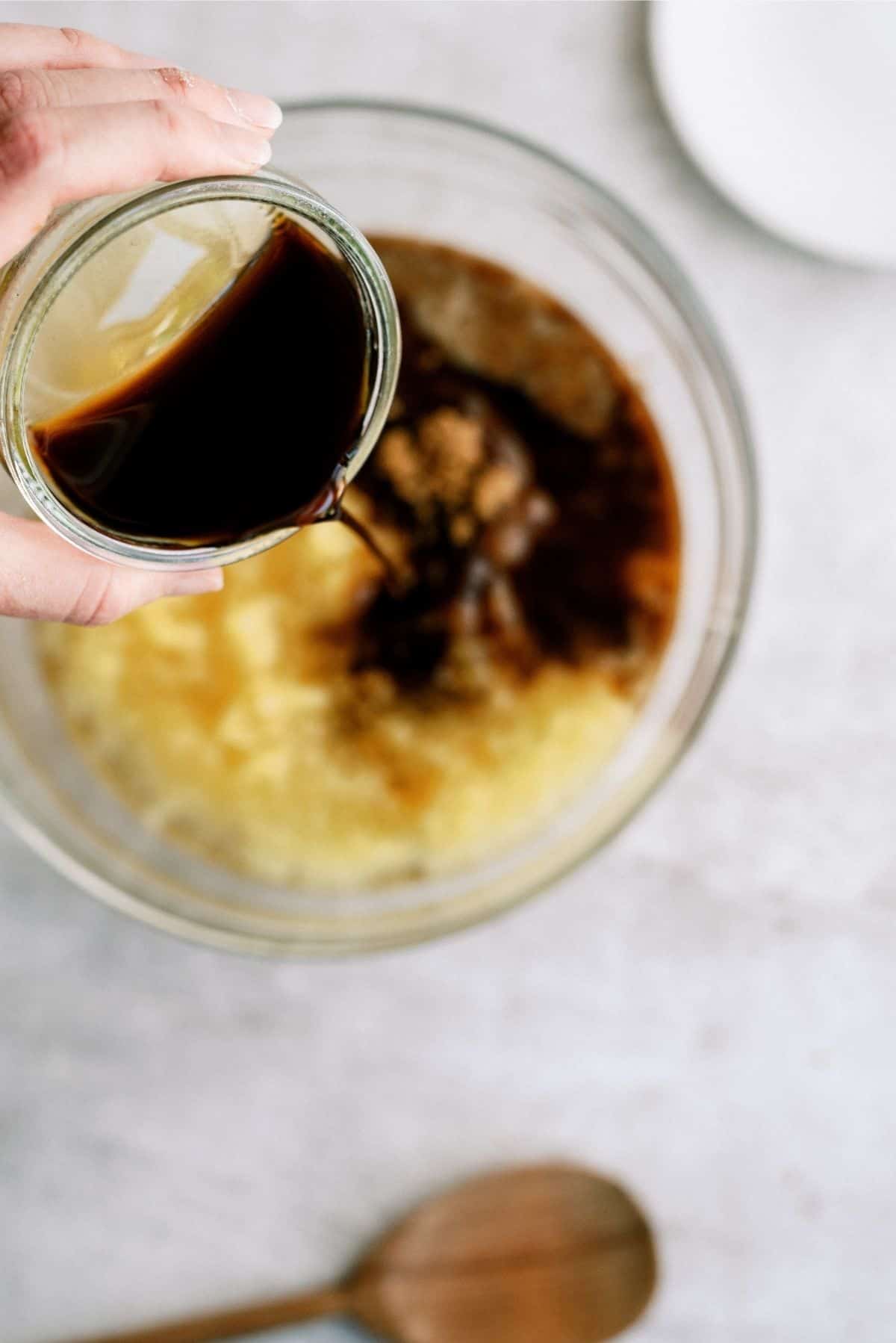 Begin making this grilled chicken recipe by getting out a large bowl and mixing together the lemon lime soda, crushed pineapple can (the whole thing, do NOT drain it), soy sauce, and the brown sugar.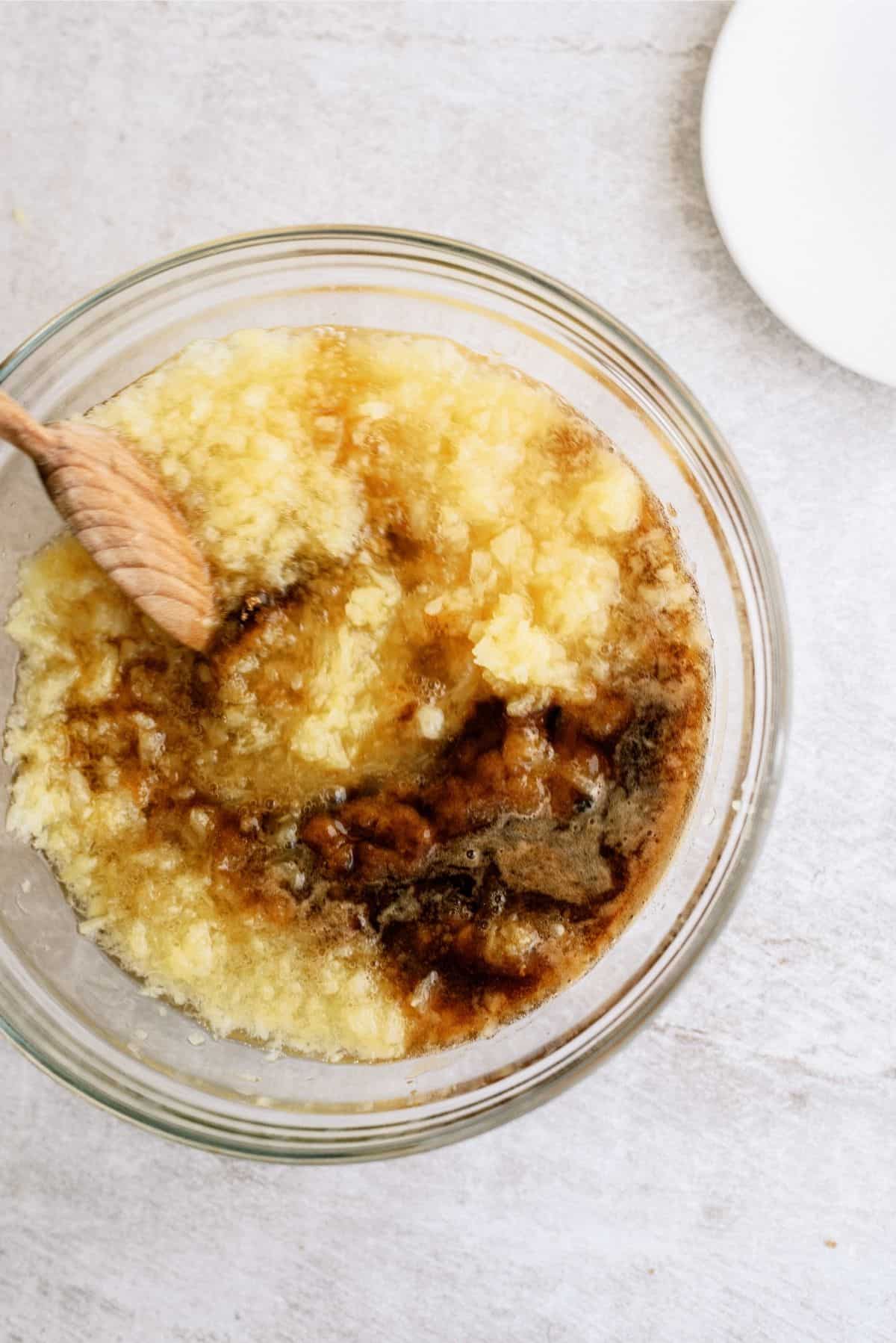 Mix everything together until all of the brown sugar dissolves and all the ingredients are well combined.
Add the chicken to the lime and pineapple marinade, making sure that all of the chicken is covered in the sauce.
Cover the bowl and place it in the fridge to let it chill and marinate for at least 4 hours or even overnight to let the flavors really develop.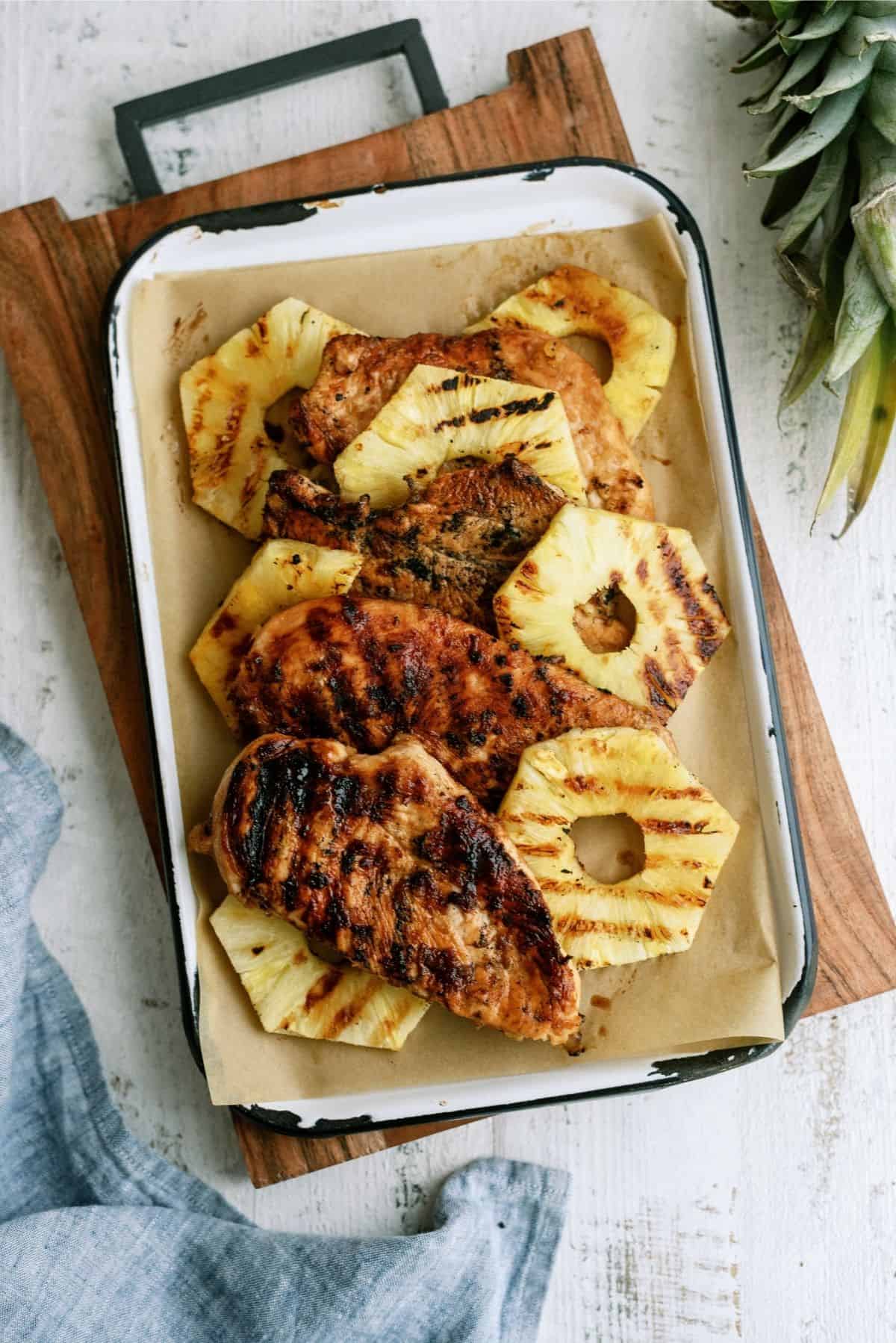 Once the chicken has time to marinate, remove the chicken from the fridge and grill the chicken on a preheated grill on medium high heat for about 4-5 minutes on each side.
To make sure the chicken is done, make sure it is no longer pink, and has at least reached an internal temperature of 165 degrees fahrenheit.
Then, just serve it hot when it is done cooking!
To Make This Picky Eater Approved Dinner You Will Need:
Large mixing bowl (THIS is a great set!)
Can opener
Grill