Whether you serve it as a side dish or a light dessert, our Orange Fluff Jello salad is creamy and delicious. Made with jello, pudding, cool whip, and fruit, it's always a crowd favorite.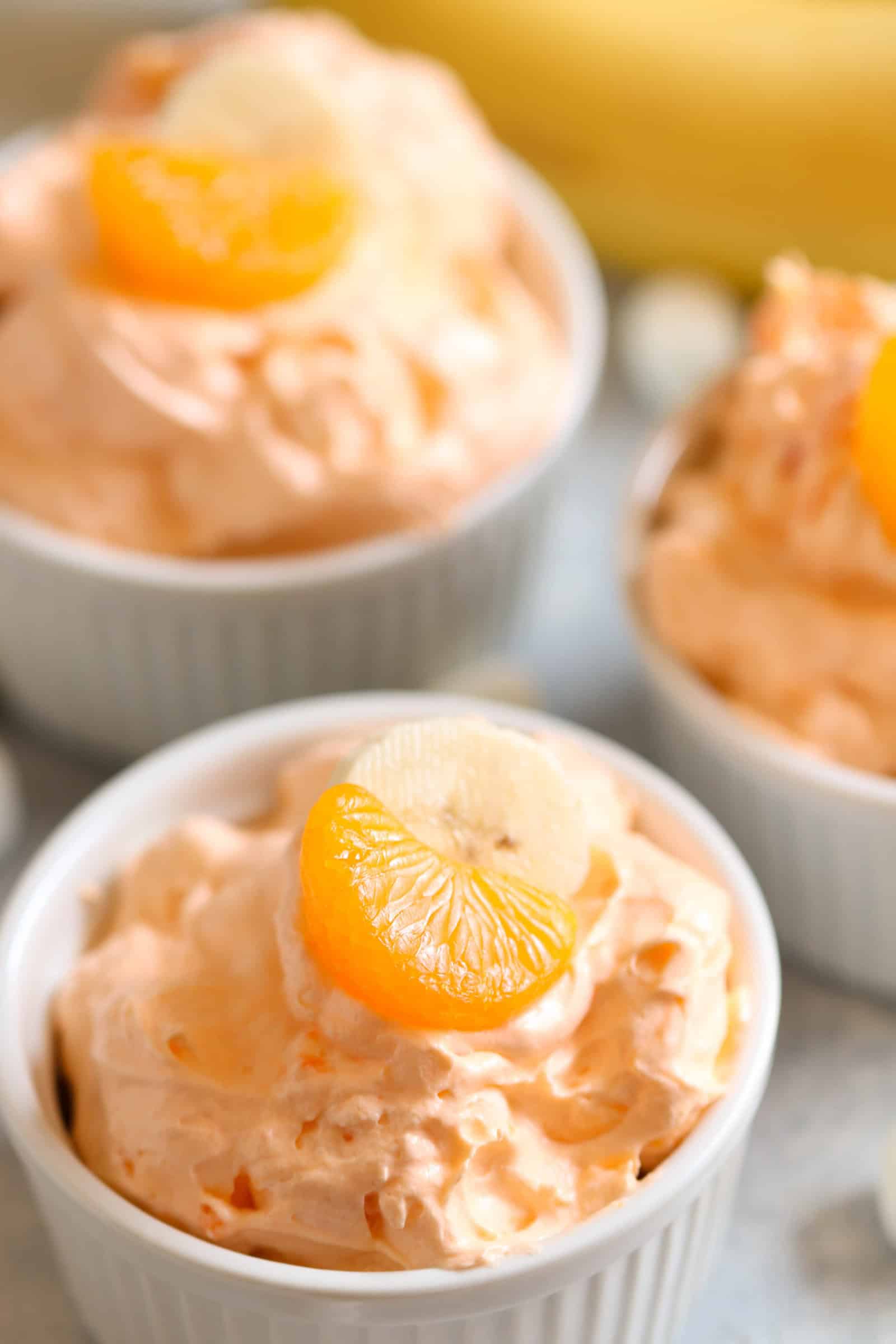 This classic Orange Fluff Jello Salad is delicious as a side or as a dessert.
With a mixture of pudding, jello, marshmallows and cool whip, it's light, creamy, and fluffy all at the same time.
We add in mandarin oranges and bananas for a fruitier flavor and whether you're taking it to a party, feeding a crowd, or looking for an easy side dish – it feeds a BIG group.
Why is this salad called "fluff"?
With the cool whip and marshmallows, this salad is perfectly light and fluffy – hence the name "fluff."
With the creamed pudding and jello mixture added in, it makes the texture even fluffier.
Love Jello salads? Try our Raspberry Cream Cheese Jello! It's a family favorite!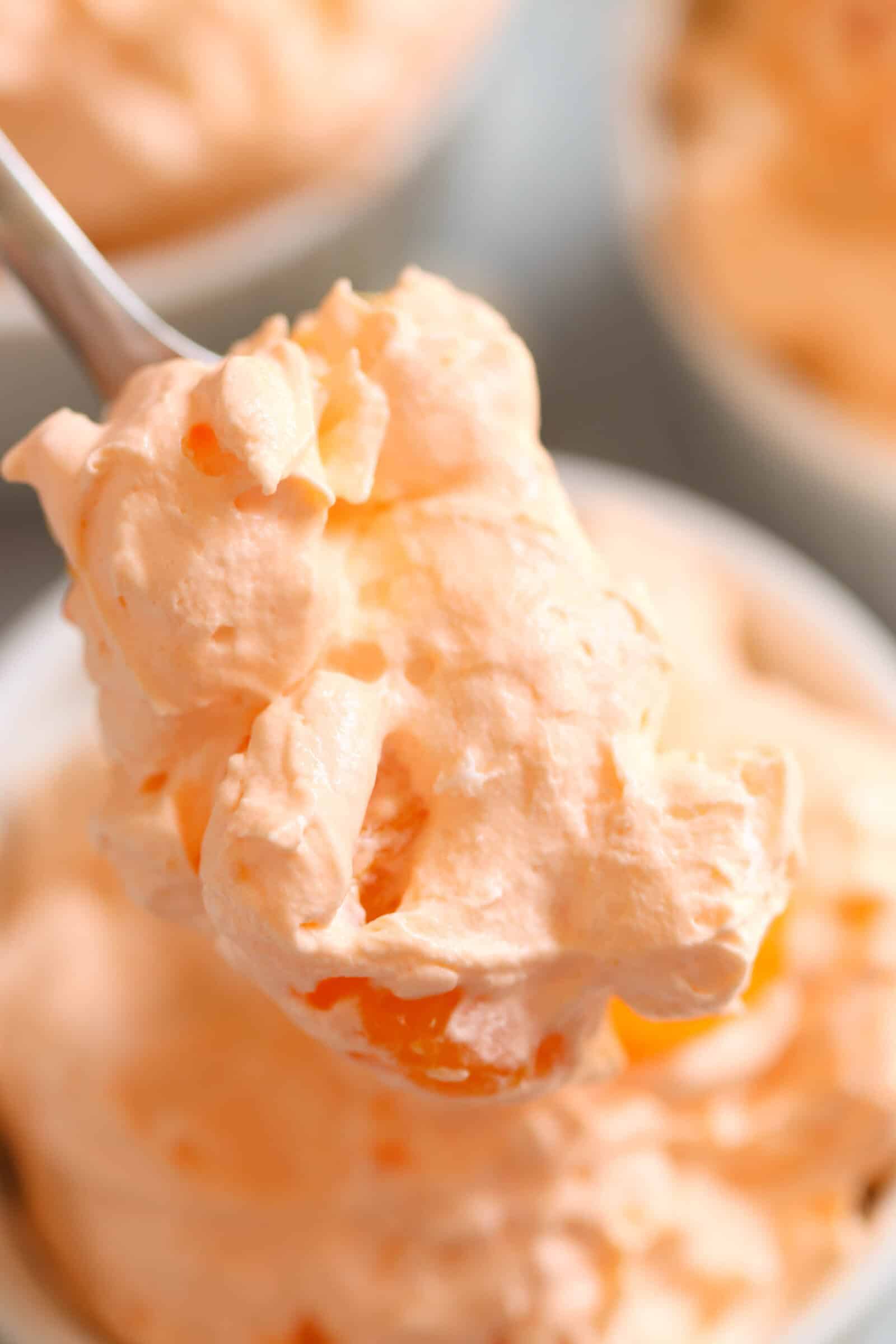 Ingredients needed for Orange Jello Fluff Salad:
Cook and Serve vanilla pudding (do not use instant pudding)
orange jell-o
water
Cool Whip
mini marshmallows
mandarin oranges
3 bananas
Can I use instant pudding?
We recommend only using Cook and Serve pudding with this recipe. It doesn't set up as well, stay together as long, or have quite as creamy of a texture if you use instant pudding.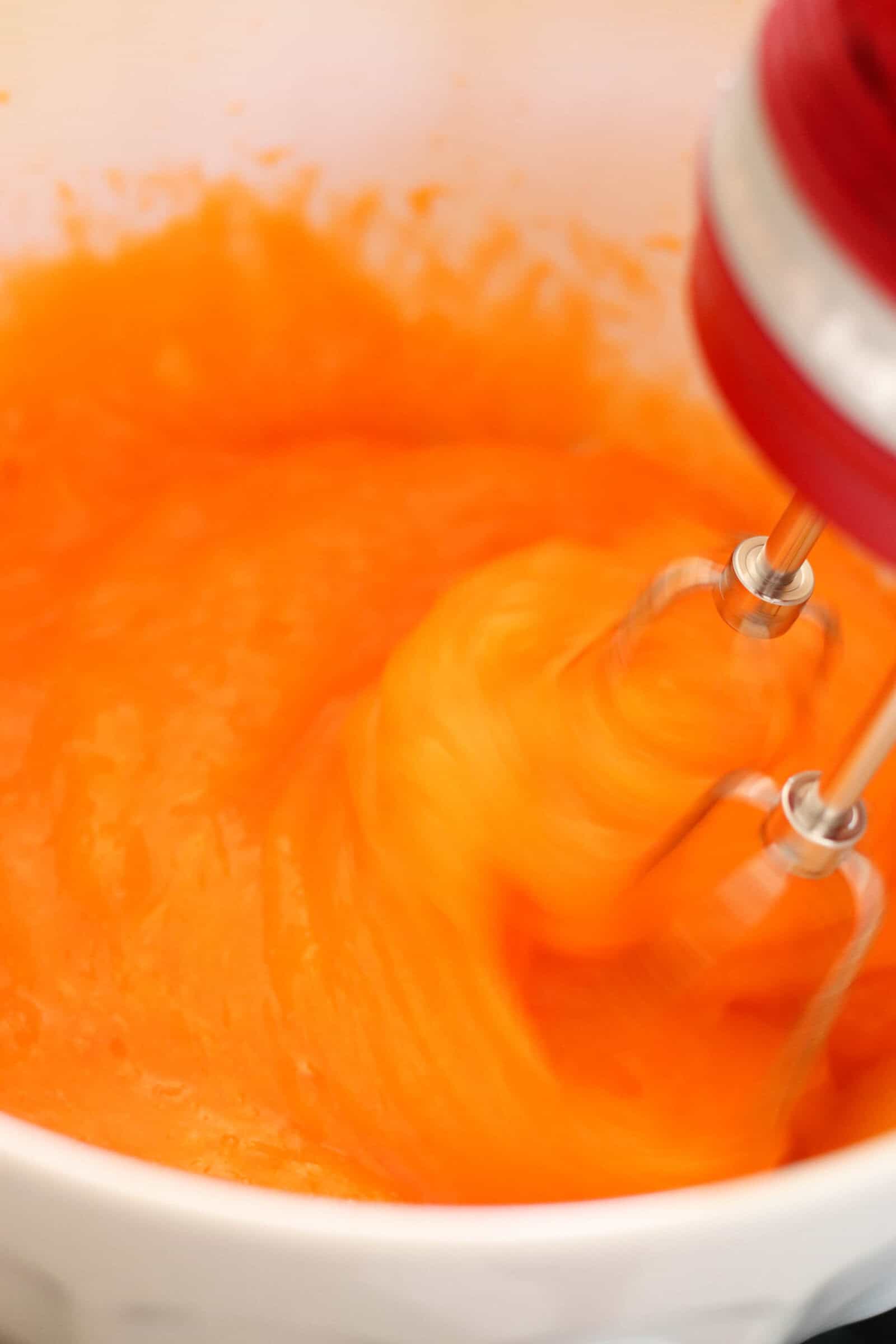 Can I make this with sugar-free jello and pudding?
We have never tried making this recipe with sugar-free jello or pudding, but according to some of our reader comments below, it will still work.
If you try it, leave us a comment below and let us know!
How far in advance can I make this recipe?
We would not recommend making this further in advance than the morning you're planning on eating it. The mandarin oranges tend to release moisture the longer they are in the salad, so it starts getting runny after too long.
If you want to make it the day before, we would recommend just doing the first step of the recipe (mixing together the jello mix, pudding mix, and water and letting it set up in the fridge).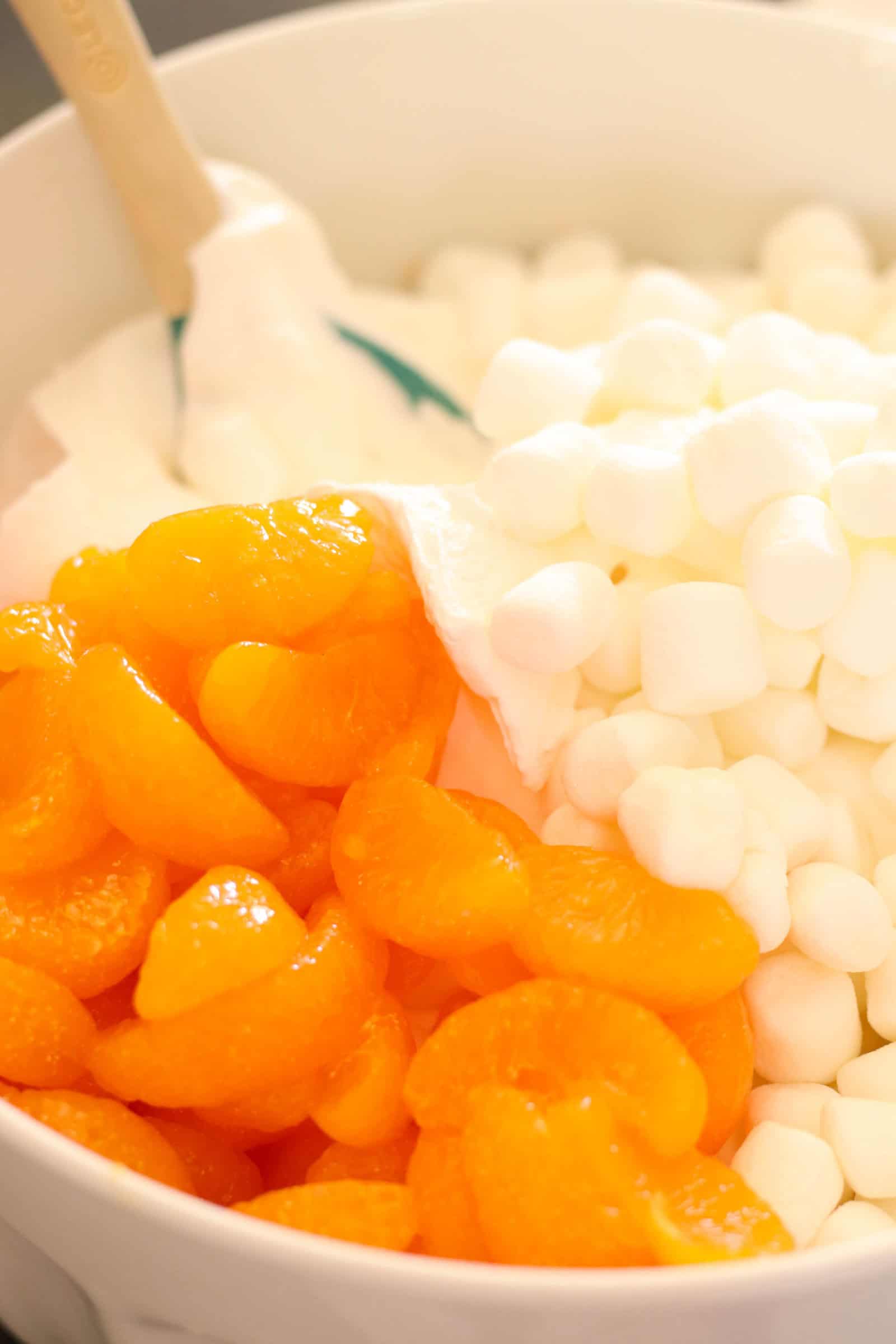 Do I prepare the jello or pudding mixture before adding them to the recipe?
No. The recipe requires just the mix (the powder packet) of both the Jello and the pudding. Do not prepare the jello or pudding as listed on their boxes.