Our easy No Bake Chocolate Cream Pie is wonderfully creamy and made in no time. It has that delicious chocolate flavor with an easy and delightful whipped cream topping.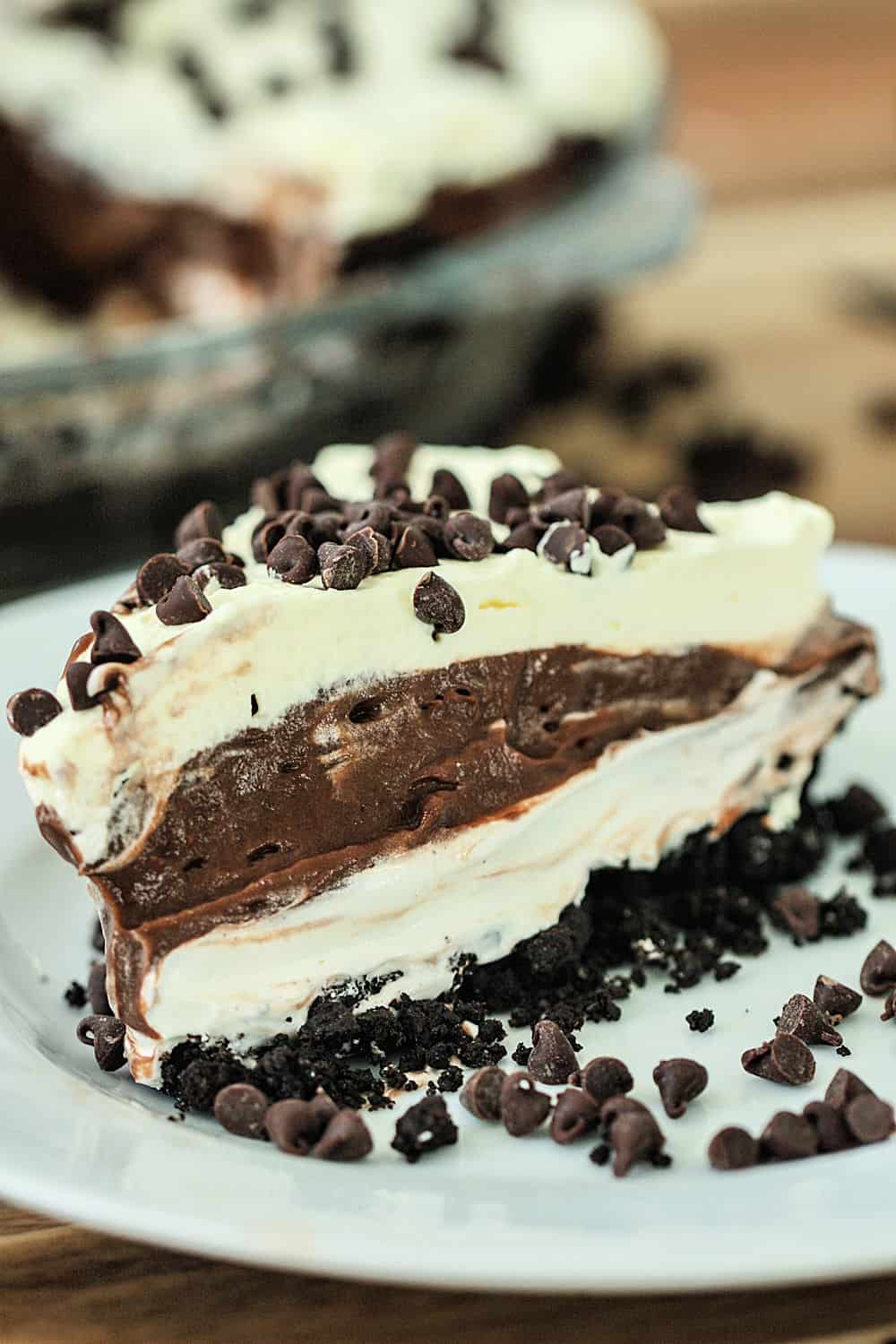 Pie season is here and we can't get enough of this No Bake Chocolate Cream Pie! It's so easy to make and tastes amazing!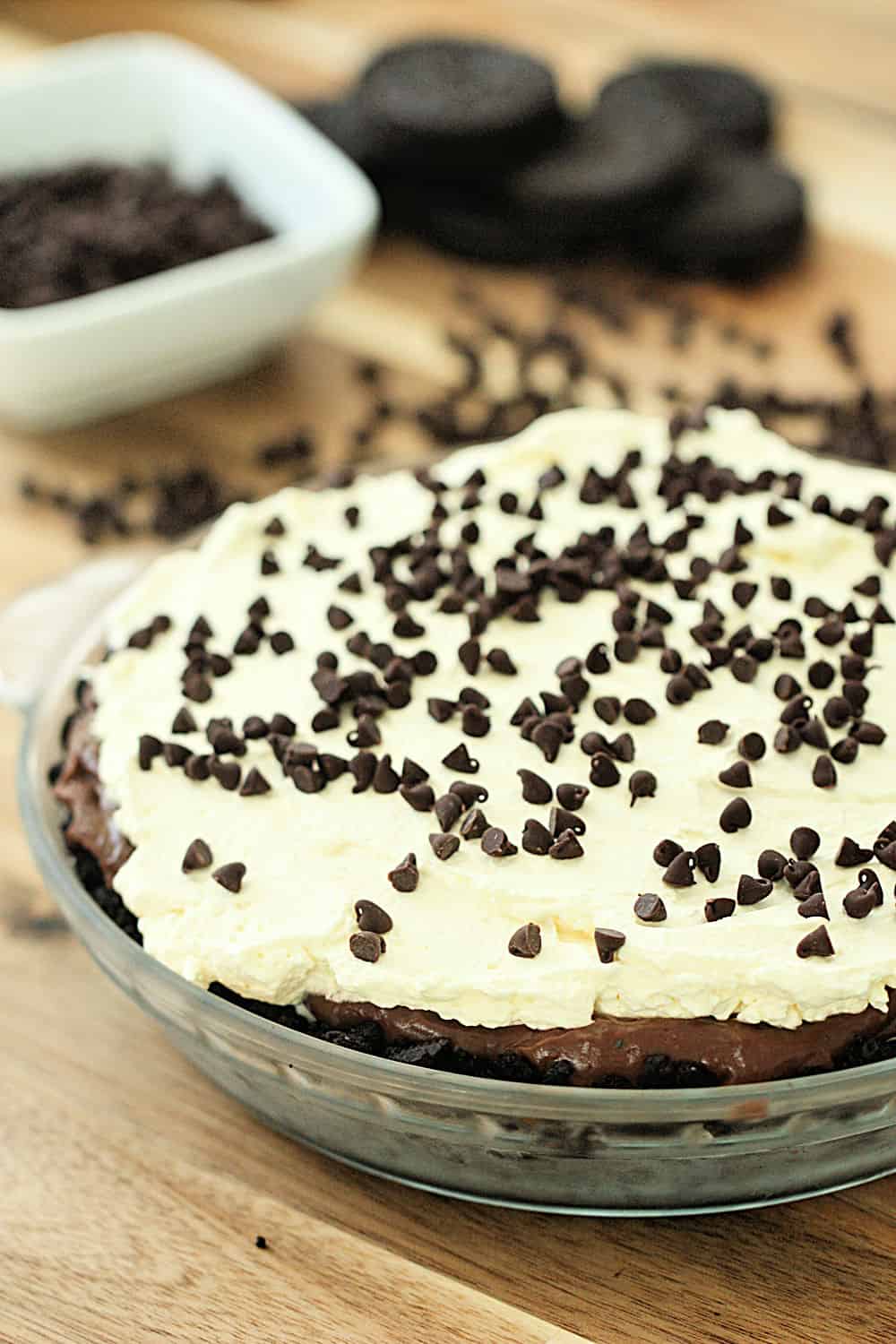 If you're like us and can't get enough pie, this should definitely be on your must make list! Homemade pie goes right along with holiday entertaining and this pie is always a crowd favorite.
Looking for more dessert ideas this holiday season? Try our Easy Banana Cream Pie Recipe, this Disney's Apple Caramel Pie Recipe and don't miss out on this Easy Pecan Pie Recipe!
Ingredients needed for this tasty No Bake Chocolate Cream Pie:
3 ounces cream cheese, softened
2 Tablespoons sugar
1 3/4 cups milk, divided
8 ounce container Cool Whip whipping topping, divided
1 Oreo cookie pre-made crust (9 inches)
3.9 ounce package instant chocolate pudding mix
mini chocolate chips (optional)