There's nothing better than homemade chocolate caramels topped with just a little bit of salt! Easy to make and no candy thermometer needed.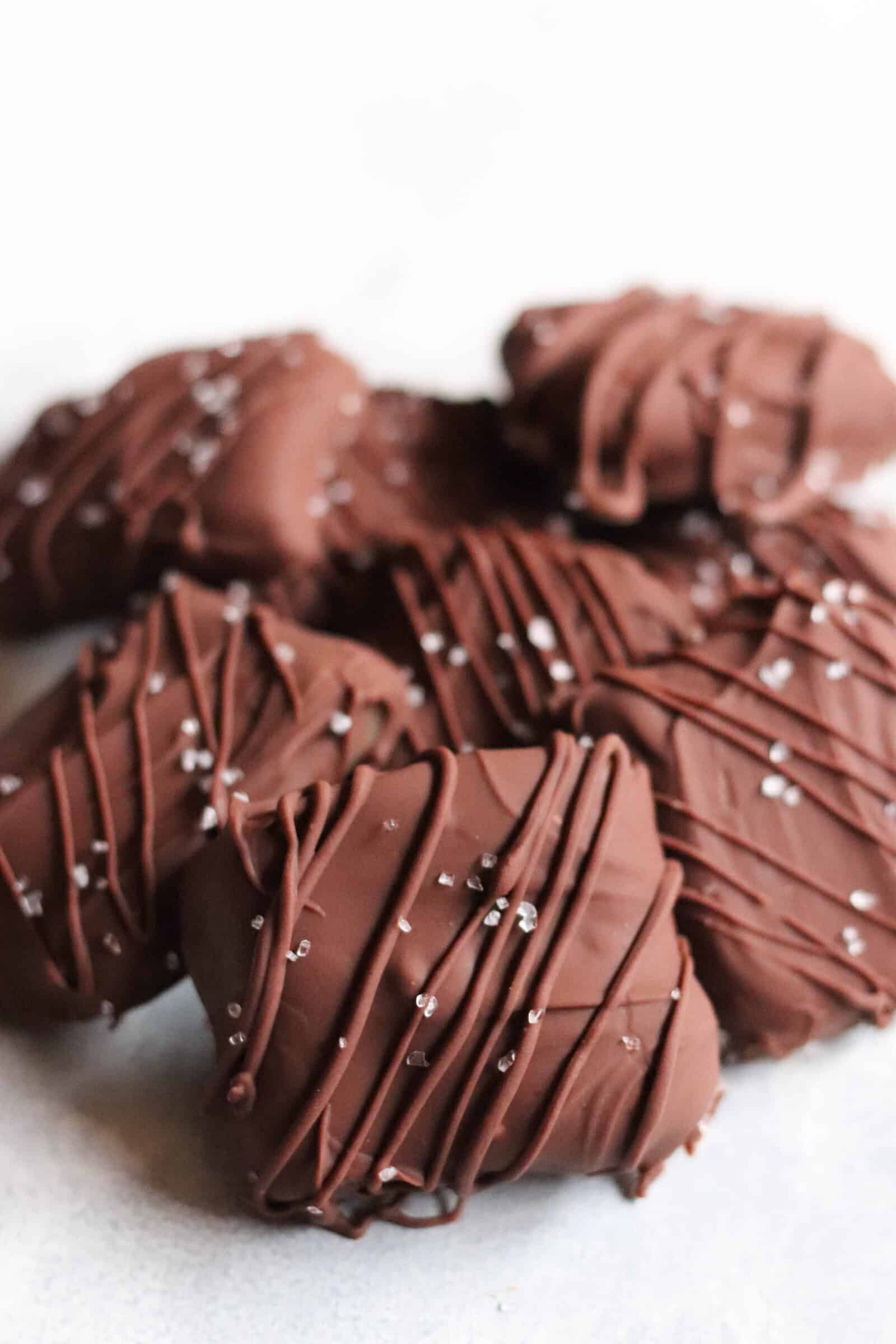 One of my very favorite things about the holiday season is definitely the homemade chocolate caramels.
I absolutely love our microwave caramels (and we make them pretty often at our house!), but I was really in the mood for some chocolate, too.
I remembered some of my favorite chocolate's from Mrs. Call's and decided to give it a go making a homemade version myself.
THEY TURNED OUT AMAZING. I had to send them to work with my husband, or else I would have eaten them all in one sitting.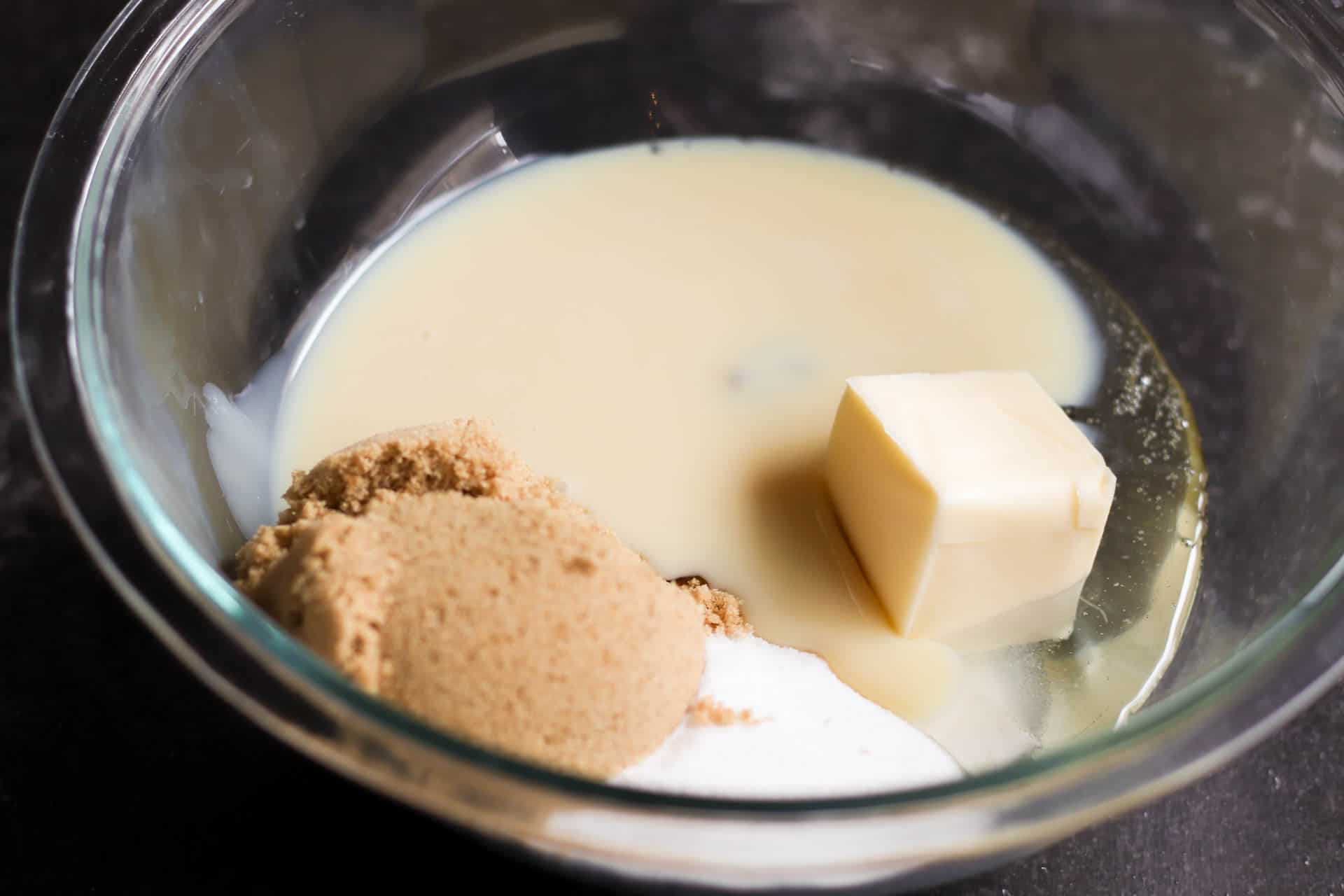 I decided to use our microwave caramels as a base for two reasons:
You don't need a candy thermometer (which means you have no excuse NOT to make them)
You only need a few ingredients (most of which you probably already have in your pantry)
Ingredients for Homemade Chocolate Caramels:
Butter
Granulated sugar
Light brown sugar
Light corn syrup
Sweetened condensed milk
Milk chocolate chips (you could also use semi-sweet or dark chocolate)
Vegetable oil
Coarse sea salt (if you're not a fan of salted caramels, you could easily leave this off)