This melt in your mouth pot roast does exactly what it says. It is so full of flavor and juices that you will get the most tender pot roast ever! The perfect Sunday dinner recipe.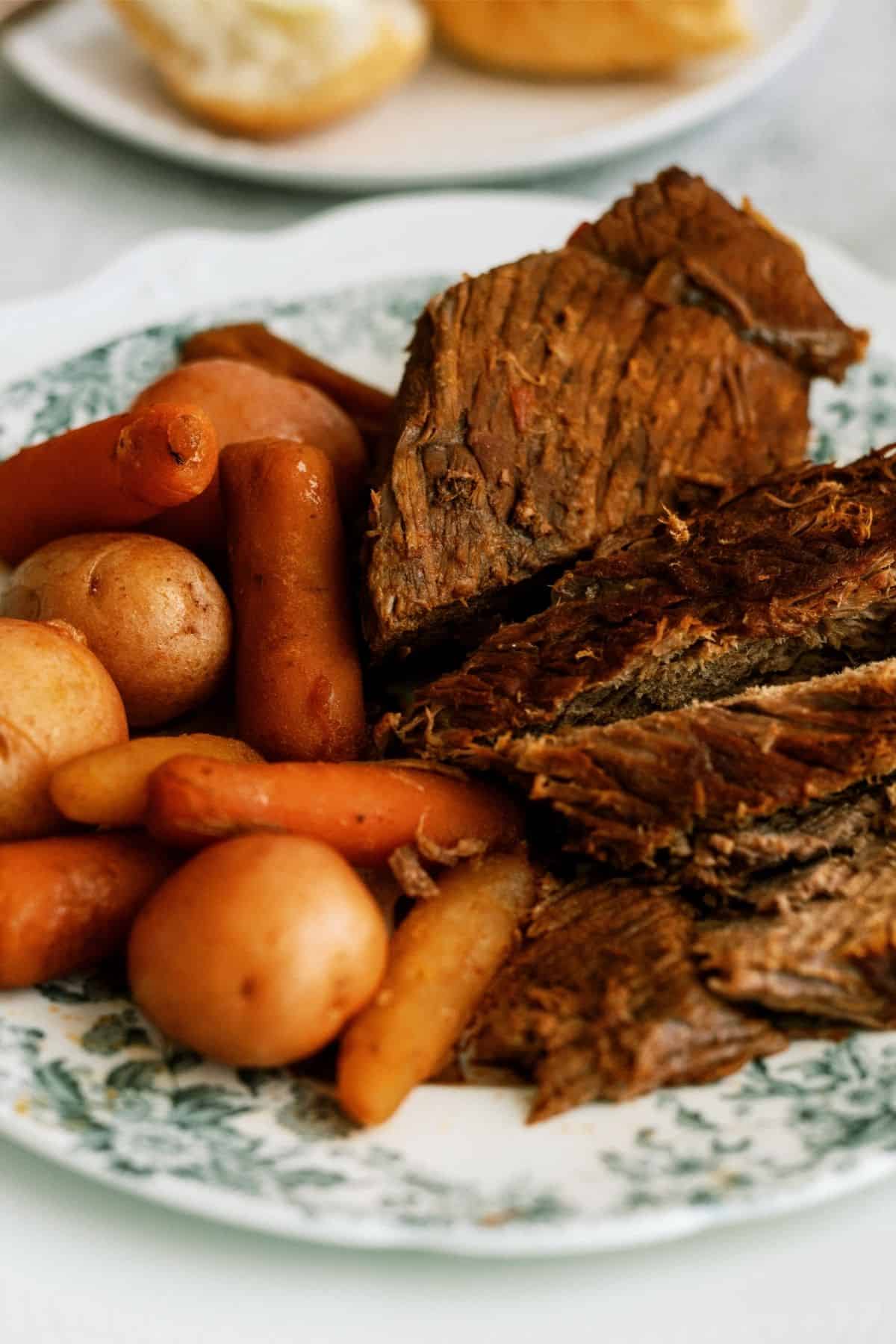 If you are looking for an easy slow cooker pot roast recipe, then this melt in your mouth slow cooker pot roast recipe is just what you are looking for!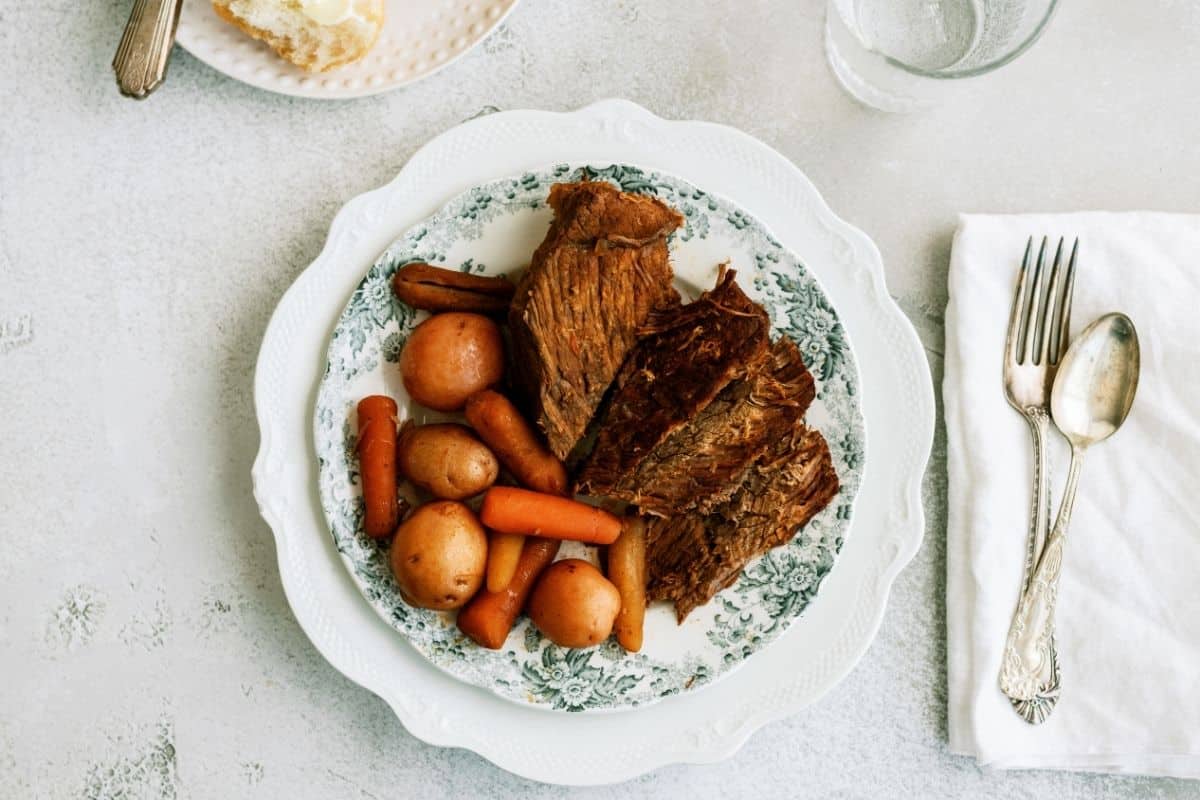 This is not your traditional pot roast recipe, but it is the best pot roast recipe. You've probably never put Coca Cola in with your pot roast. Well, let me tell you, you've been missing out!
The combination of the brown sugar, chili sauce, ketchup, and Coca Cola in this slow cooker recipe, is absolutely AMAZING. It creates the perfect sauce to marinate your roast while it cooks.
Pair the roast with some Easy Homemade Rolls, Instant Pot Sweet Potato Casserole, and finish off the meal with some Apple Hand Pies, you will have a feast of delicious flavor on your hands!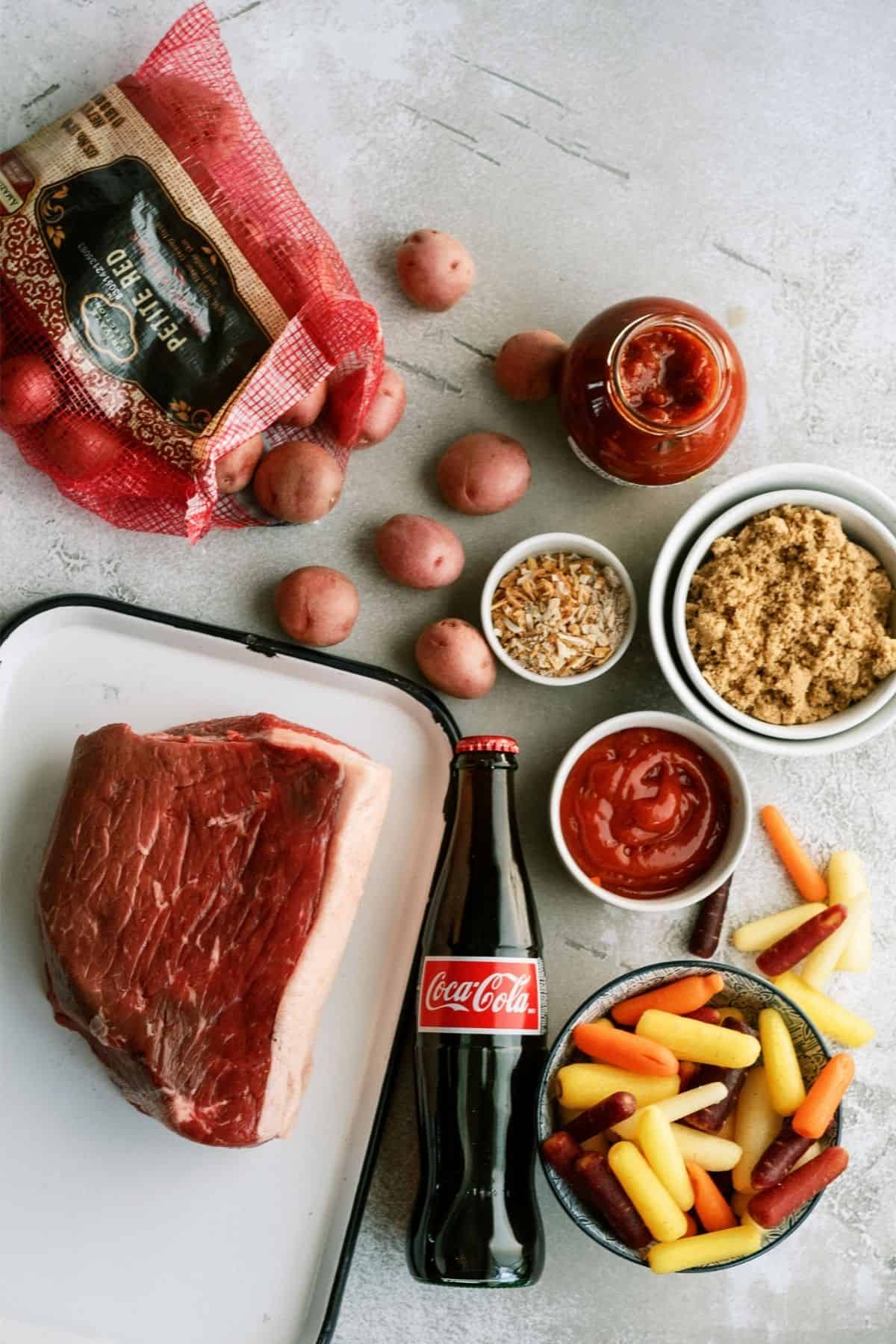 Ingredients Needed For Our Melt In Your Mouth Slow Cooker Pot Roast Recipe:
Beef roast
Red potatoes
Coca Cola
Brown sugar
Chili sauce
Ketchup
Dry onion soup mix
Baby carrots (you can use long ones too these are just easier)
How To Make Our Melt In Your Mouth Slow Cooker Pot Roast:
This recipe is extremely simple! Start by getting your slow cooker out and spraying it down with nonstick cooking spray.
Then, place the beef roast in the bottom of the slow cooker.
Next, take the quartered red potatoes, and the baby carrots and put them all around the sides of the beef roast.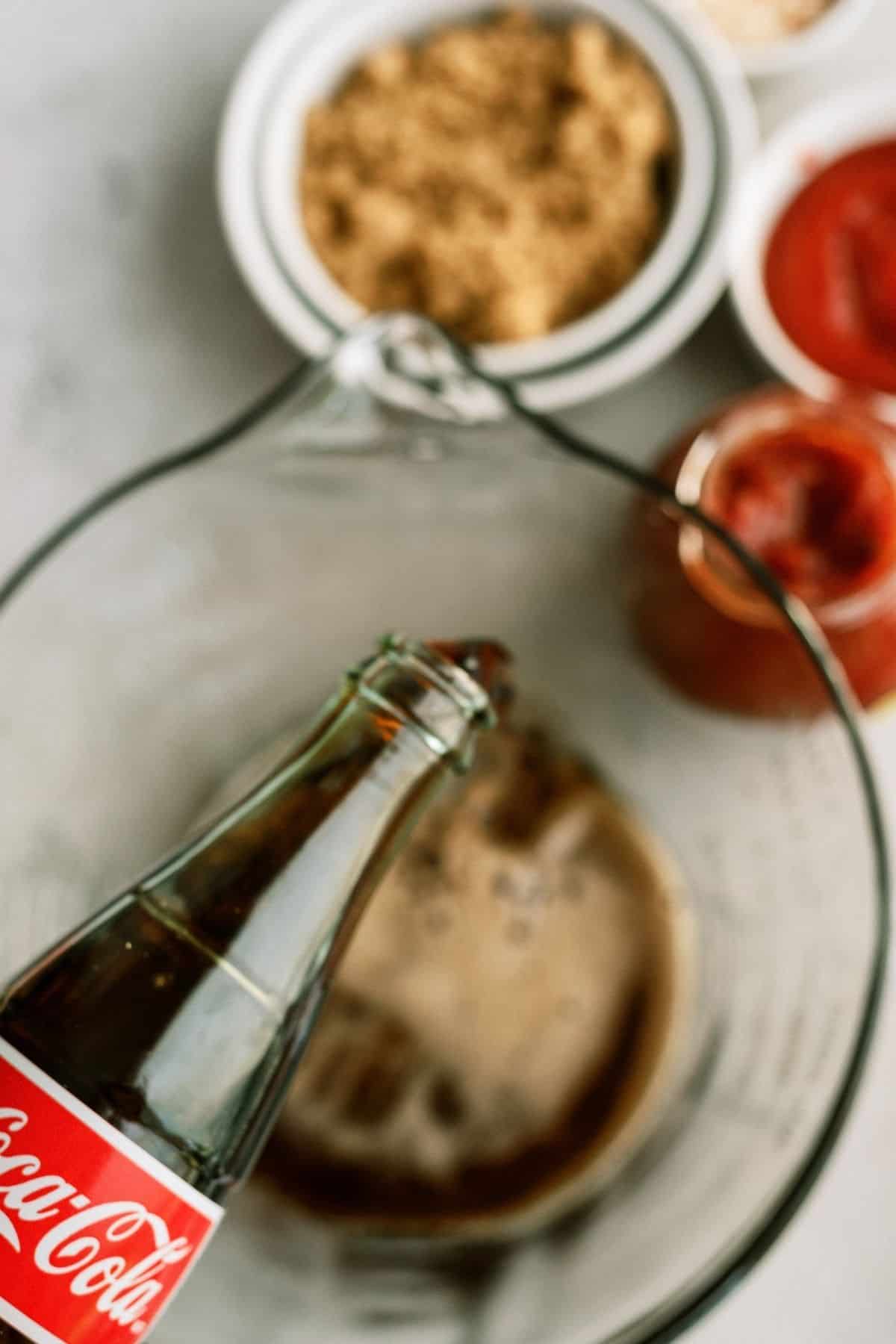 Now, in a small mixing bowl, mix together the Coca Cola, brown sugar, chili sauce, ketchup, and the dry onion soup mix.
Once that is all combined together, pour the Coca Cola mixture over top of the beef roast (making sure to get all of the sides), red potatoes, and baby carrots.
Then, just set the slow cooker to low and cook the beef roast for 8 hours or until tender. If you have a larger than 3 lb roast, it may take a little longer.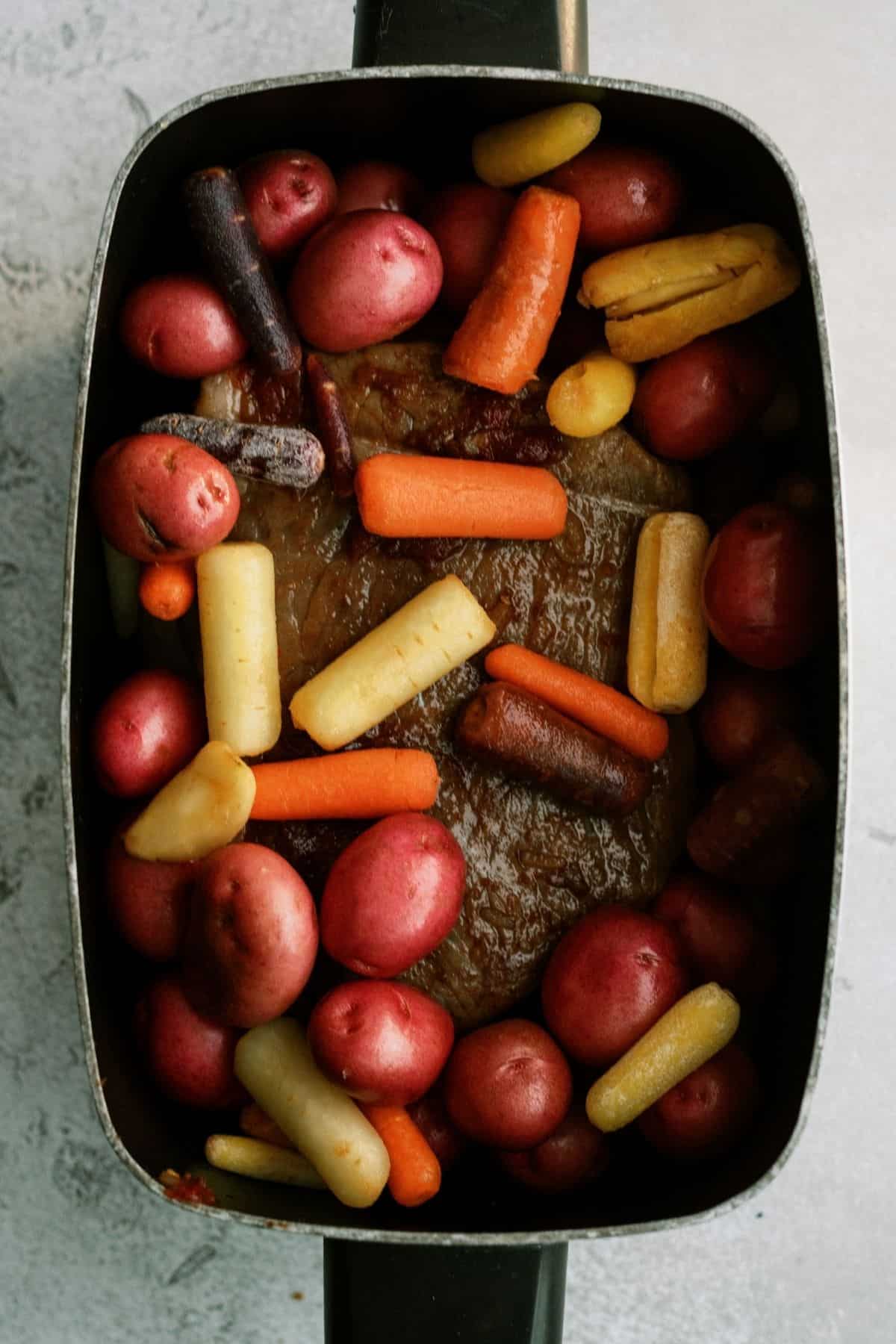 To Make The Best Pot Roast Recipe You Will Need:
Slow cooker (or an Instant Pot with the slow cooker function)
Nonstick cooking spray
Small mixing bowl