These Marinated Grilled Chicken Sandwiches are better than any fast food or restaurant chicken sandwich I have ever had. They are so easy to make, and I don't feel any guilt feeding them to my children because I know exactly what they are made of.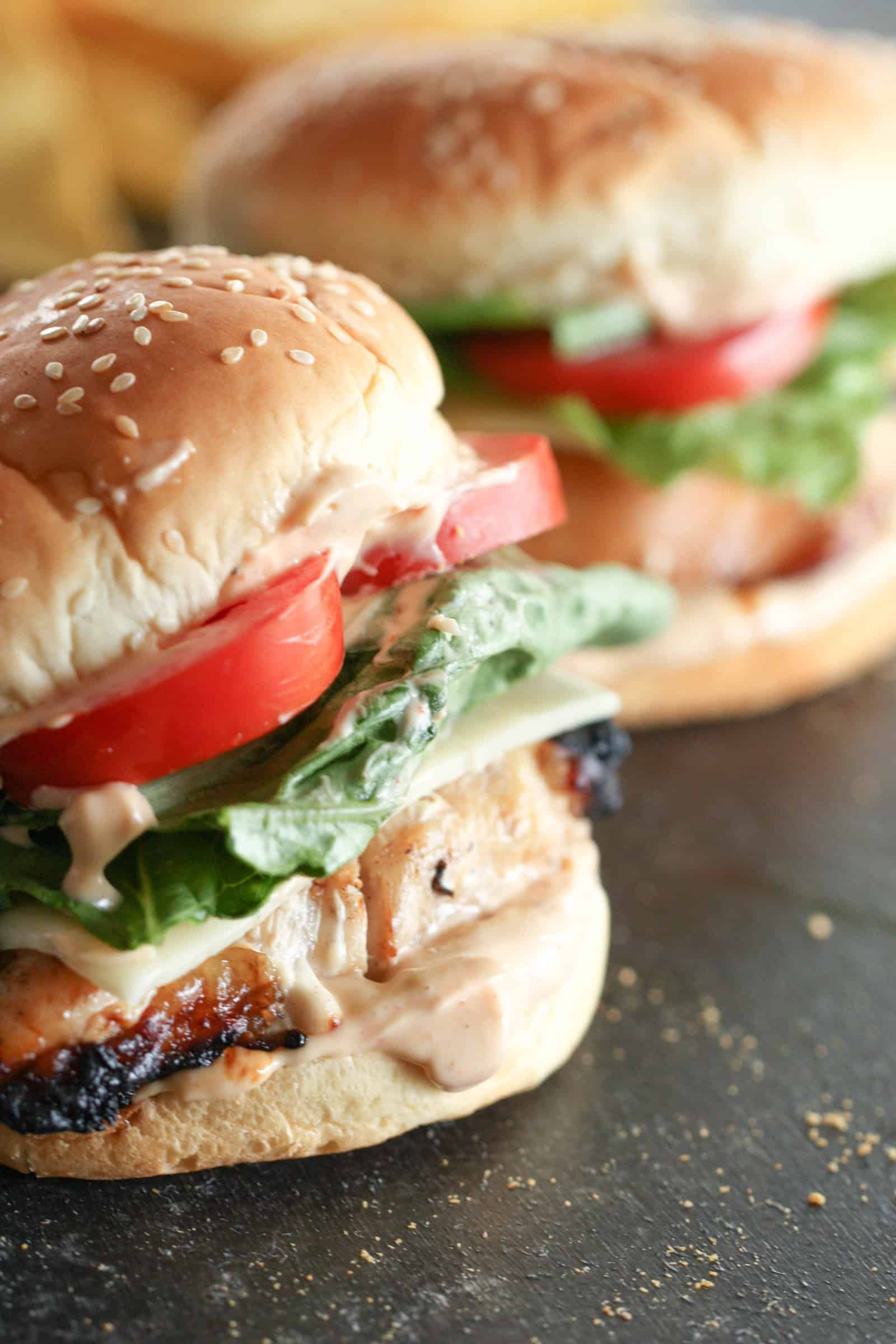 The other night, I was totally in a dinner rut. This Marinated Grilled Chicken Sandwich came to the rescue!
All that I really wanted to do was just go grab some fast food and call it good.
But, we had already had fast food the night before, so I knew that I needed to pull myself together and just make dinner.
I started thinking about how much I love grilled chicken sandwiches from our local fast food joint; I thought about how I could easily make it myself, and this little number was born.
It was fast, easy, and my family loved it – which seems to be a recurring theme with the recipes that I post
I don't post the ones that they gag on or complain about because chances are that your family would probably do the same.
Anyway, this is a quick and yummy alternative to fast food, and you won't feel guilty feeding it to your family.
It's healthy, delicious, and simple. Also, a ton cheaper than eating out.