This lemon raspberry bars recipe is one of a kind! They have amazing flavor and thick but scrumptious crust. The raspberries add the bring these bars to the next level.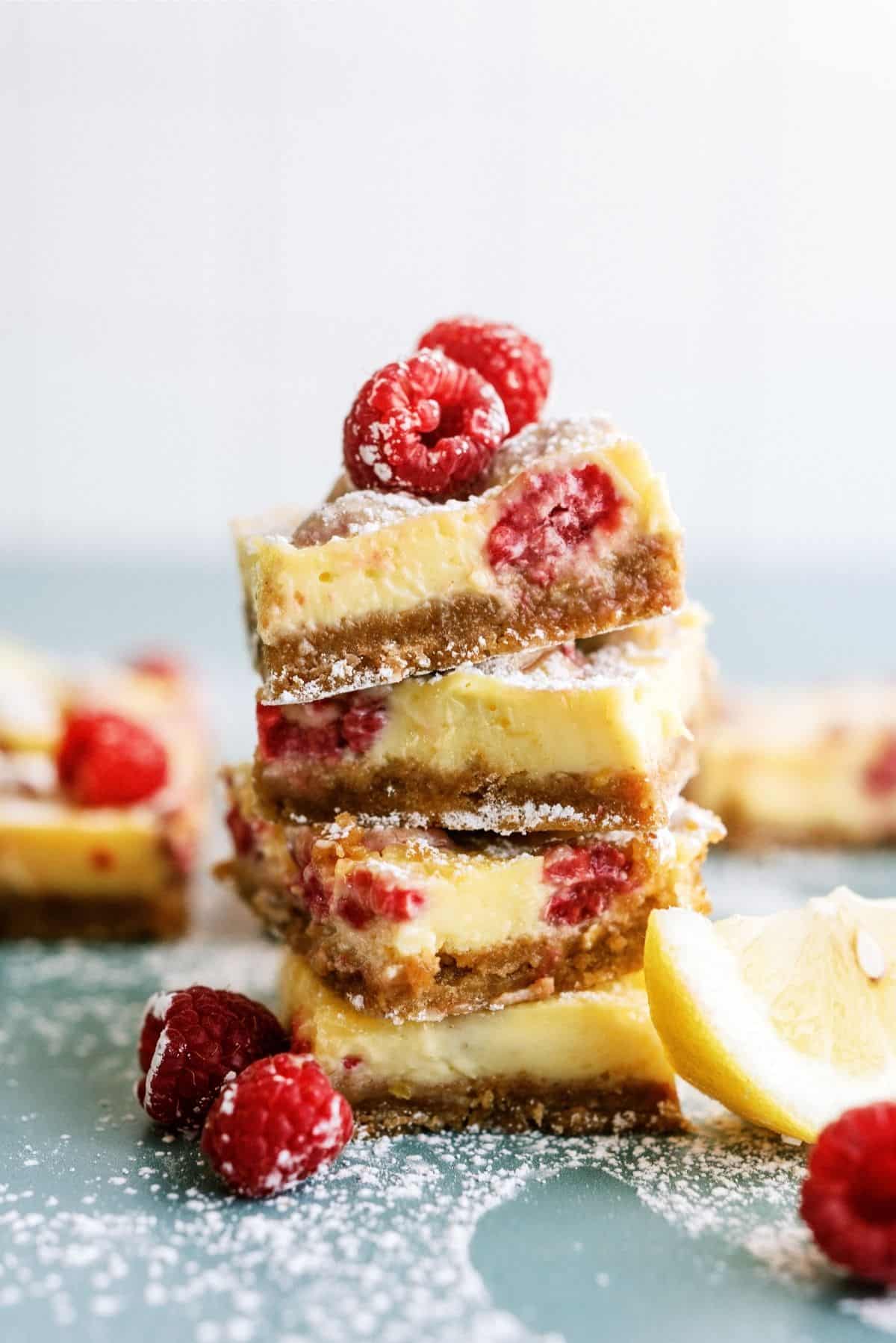 Our lemon raspberry bars recipe is perfect for those that say that lemon is their favorite flavor. They will thank you forever for making these delicious lemon squares.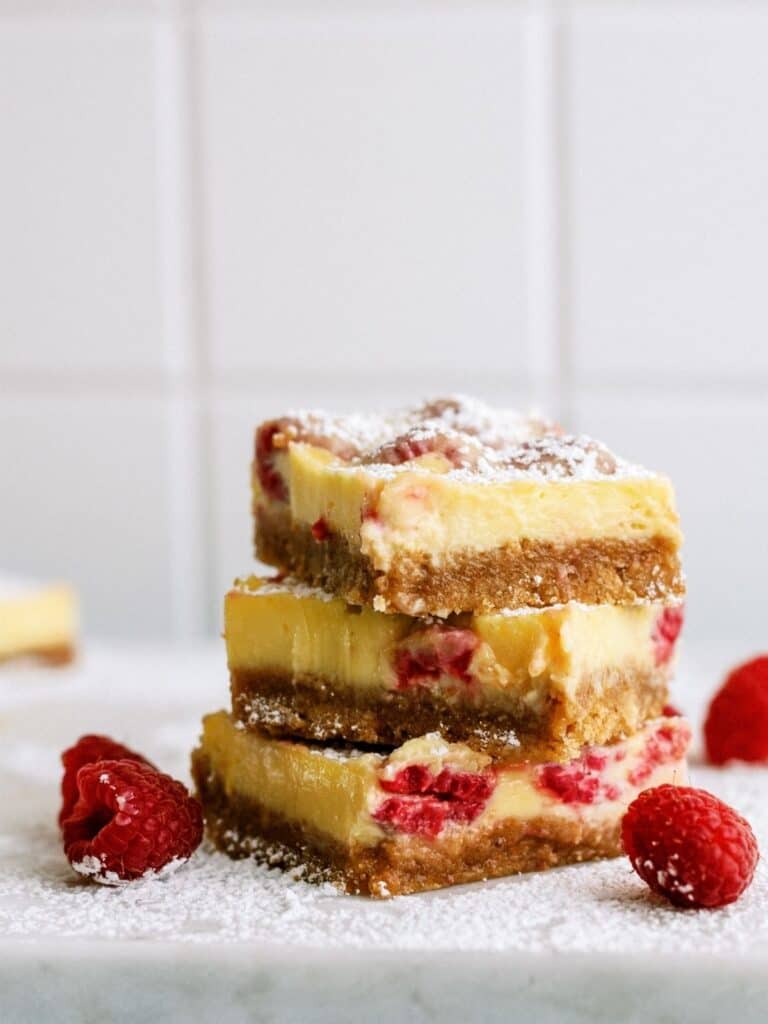 However, these will not be enjoyed only by those that just love lemon, because they have that wonderful raspberry topping with it and a super delicious and thick crust to accompany this amazing lemon dessert. So, do not pass up trying it!
Lemon bars with graham cracker crust are probably my favorite version of a lemon squares recipe. It gives that added little bit of sweet to pair perfectly with the tart lemon flavor.
For more lemon recipes that you need to try, check out our Easy Lemon Sheet Cake recipe, Lemon Blueberry Breakfast Cake recipe, and you do not want to miss out on our Frozen Raspberry Lemonade Pie recipe. I am getting hungry just thinking about these amazing lemon desserts.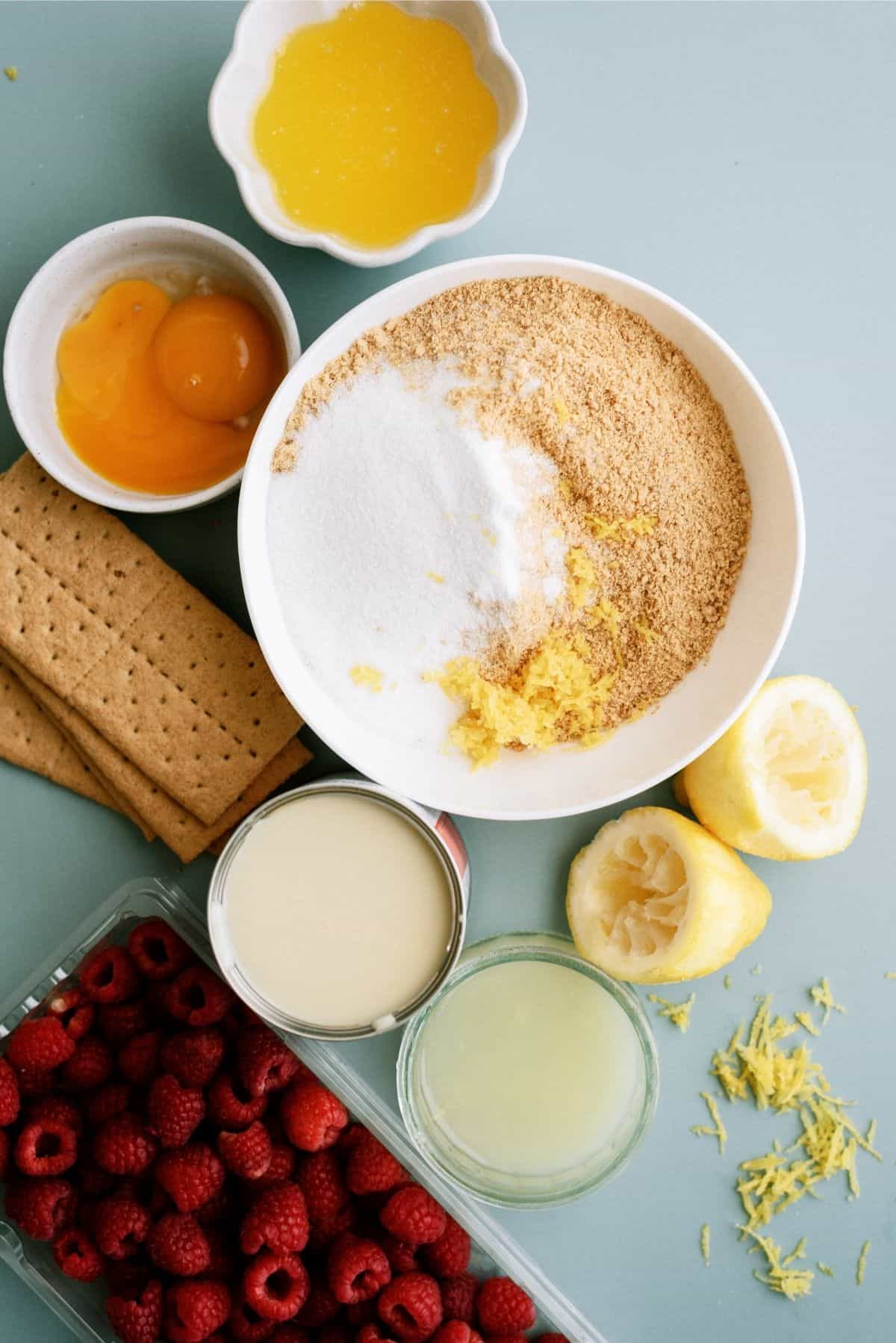 Ingredients Needed For Our Lemon Raspberry Bars Recipe:
Graham cracker crumbs
Salted butter
Sugar
Lemon
Egg yolk
Fat free sweetened condensed milk
Fresh lemon juice
Fresh raspberries (frozen can work too, but will need to be thawed)
How To Make Our Lemon Raspberry Bars Recipe:
Begin by preheating your oven to 350 degrees.
Then grease a 8×8 inch pan with nonstick spray, and set it aside for later.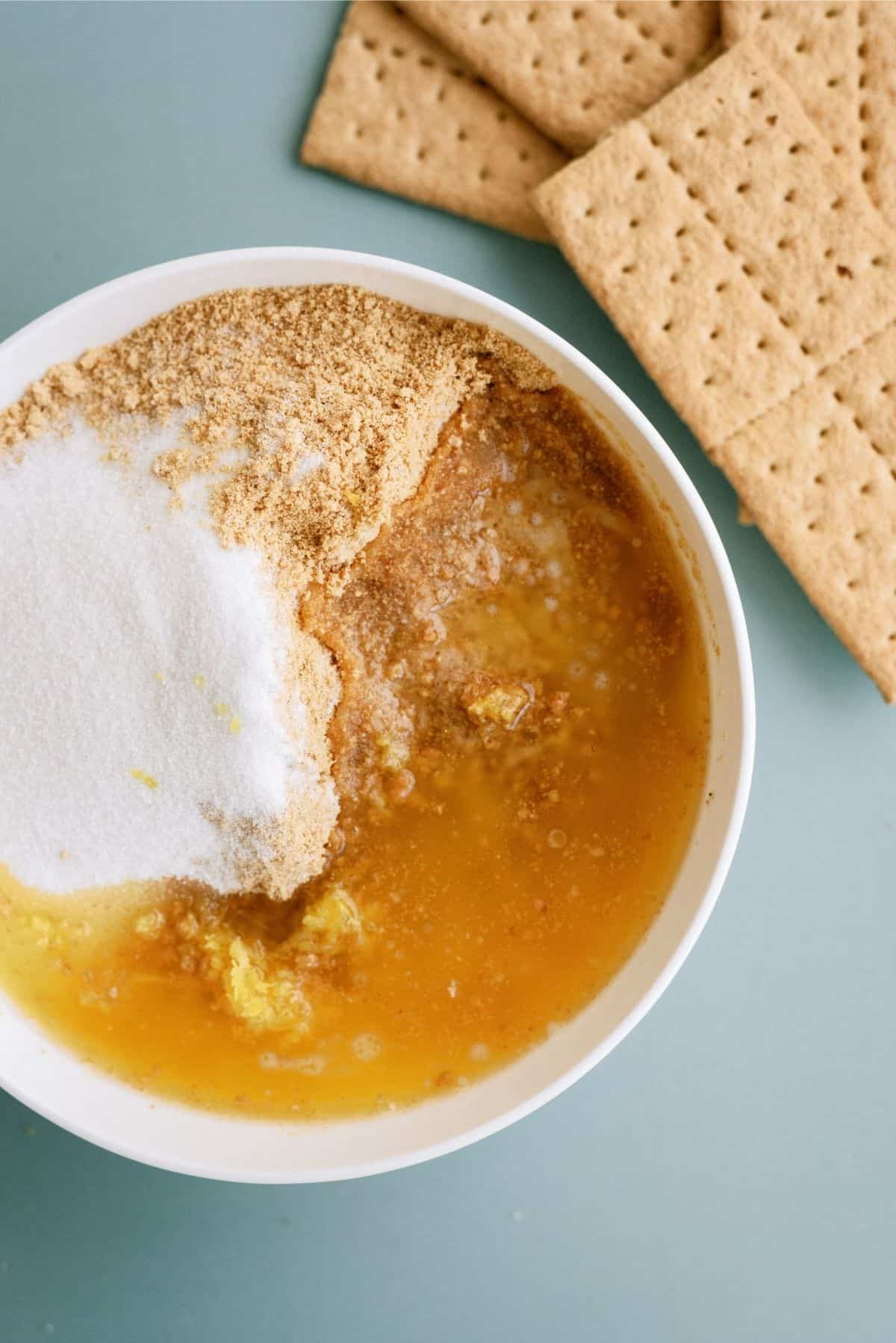 Now, in a medium-sized mixing bowl, combine the graham cracker crumbs, melted salted butter, sugar, and the lemon zest from one lemon.
Stir everything until the graham cracker crumbs become moist.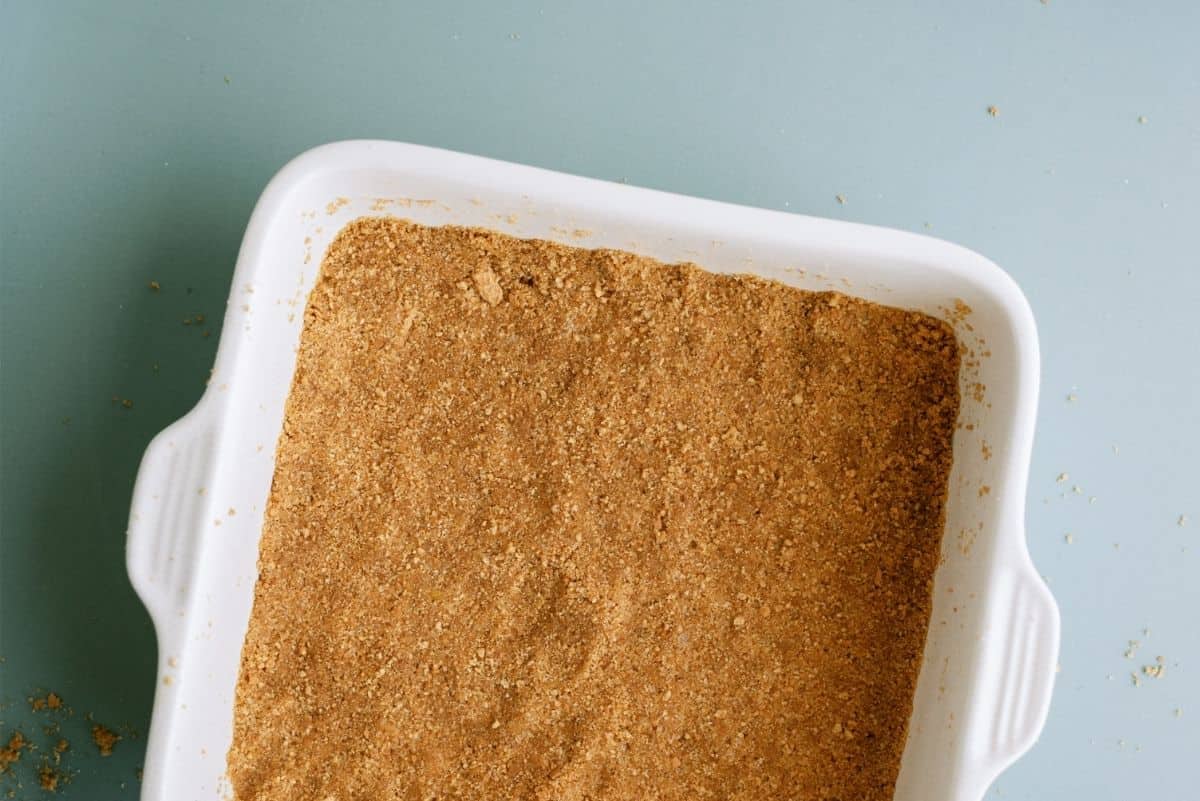 Then, press the crust mixture into the bottom of the prepared 8×8 inch pan and have the crust go up the side about 1 inch.
After you have done that, put the pan in the oven and bake the crust for 10 minutes.
When the 10 minutes is up, pull the pan from the oven and let the crust cool to room temperature.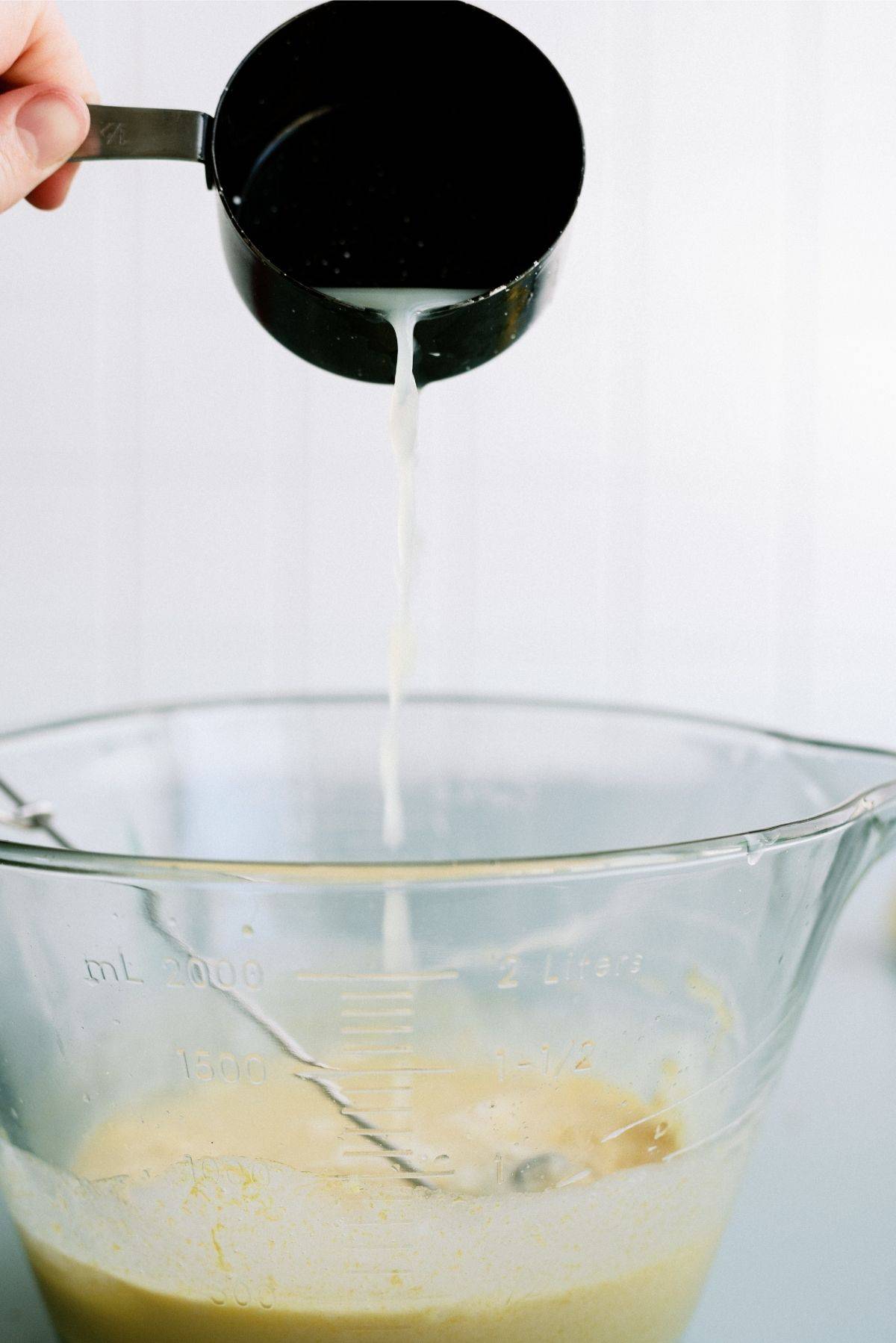 Once the crust has cooked, mix together the egg yolks and condensed milk in a medium mixing bowl until they are well mixed.
Then, stir in the lemon juice and lemon zest. Continue stirring until the mixture begins to thicken slightly.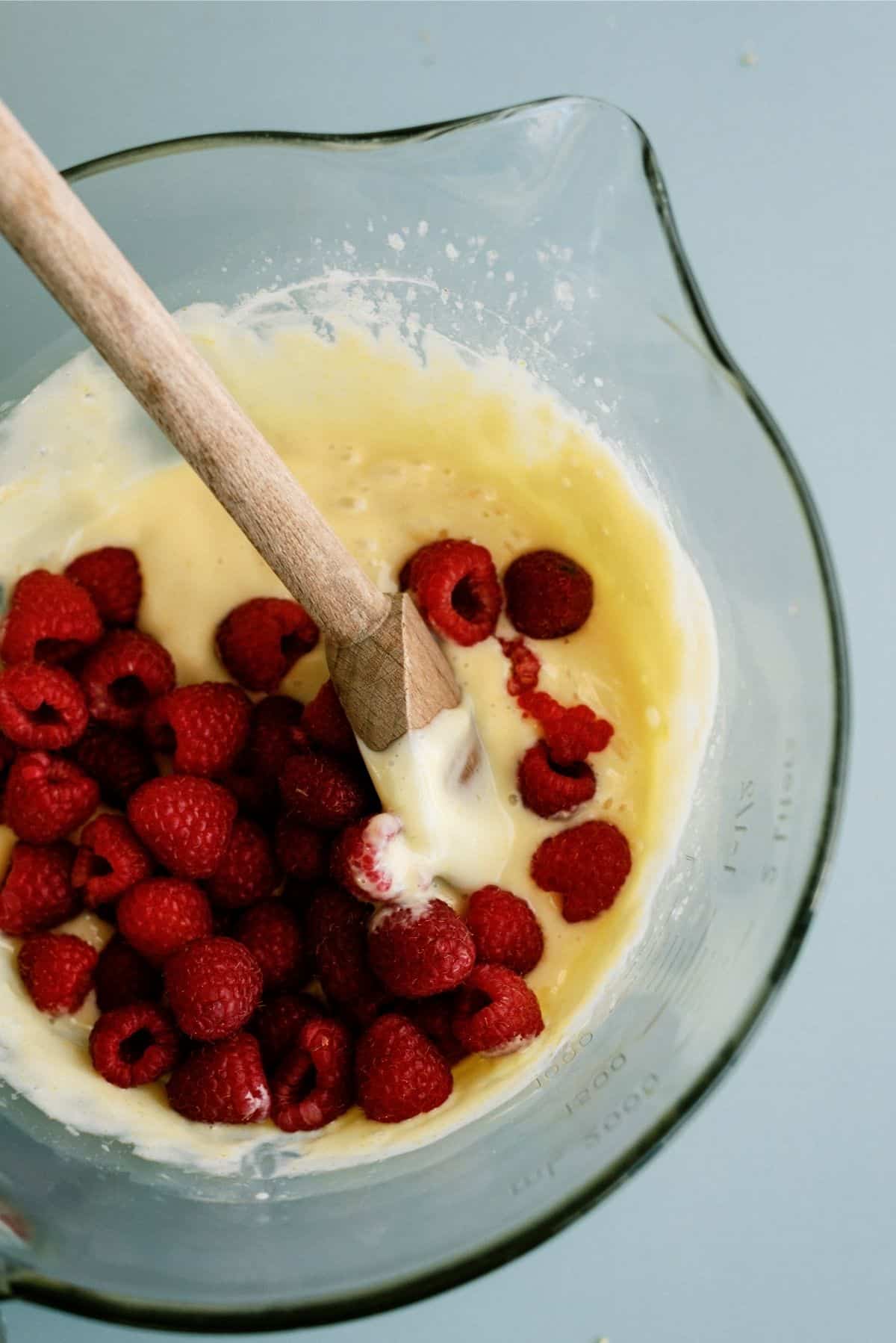 Next, gently fold in the raspberries into the lemon mixture. If you are too rough the raspberries will break.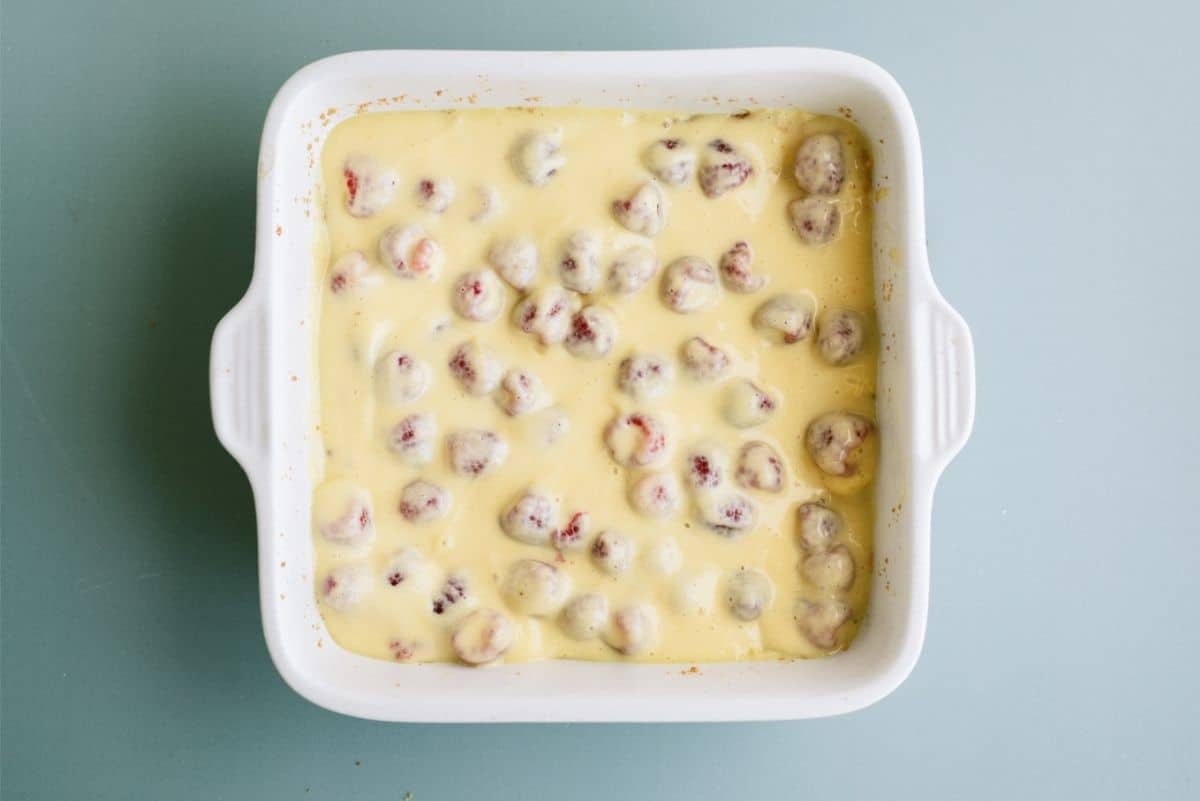 When you are done, pour the lemon raspberry filling into the graham cracker crust and bake it for another 15 minutes or until the filling is set.
Allow the lemon bars to cool down to room temperature and then chill them in the fridge for at least 1 hour before serving them.
PRO TIP: Allowing the bars to cool to room temperature keeps the filling from splitting when you put it in the fridge.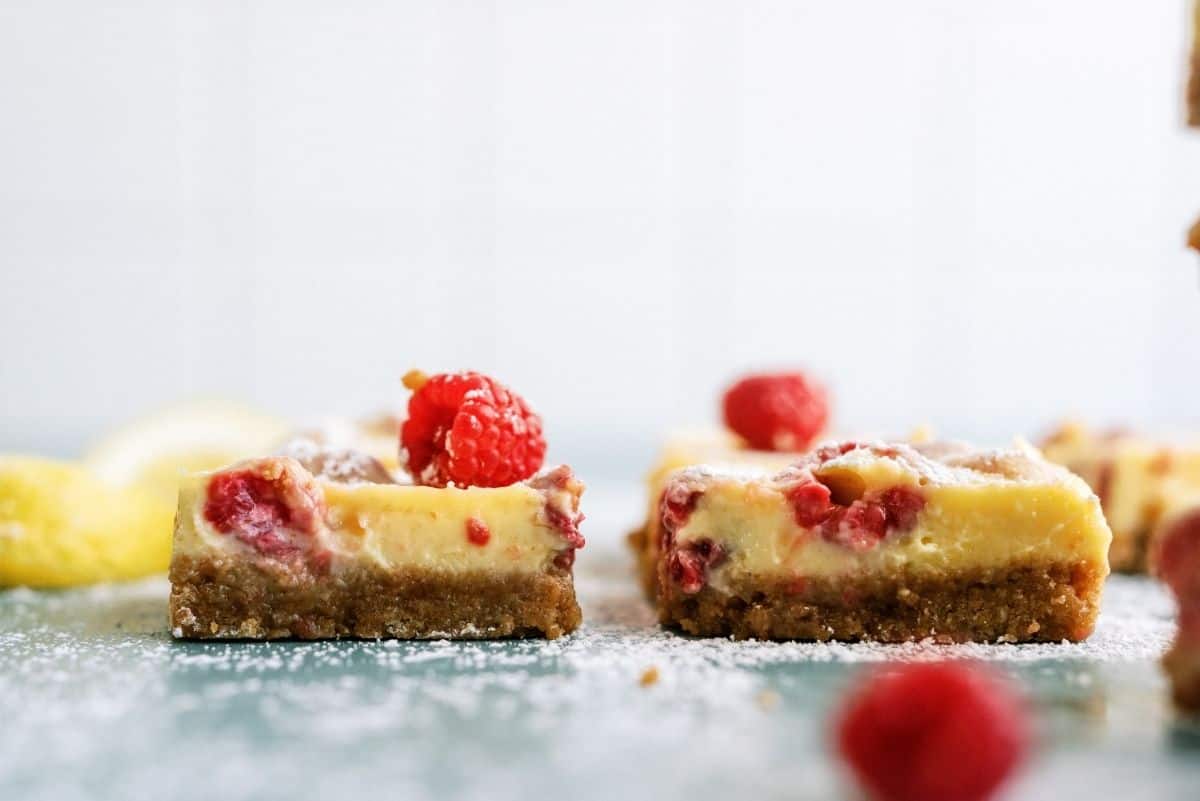 Then, just cut them into bars and serve them cold!
Store the bar in the fridge in either an airtight container or the 8×8 pan covered for up to 5 days.
To Make This Potluck Dessert Recipe You Will Need:
Medium mixing bowl (2)
Nonstick cooking spray
8×8 inch pan (THIS one is great!)
Spatula