Okay, raise your hand if you LOVE casseroles! My hand is definitely up, I love casseroles. John Wayne casserole (beef and biscuits casserole), is one of a kind with its taco ingredients and biscuit mix. You do NOT want to pass this up.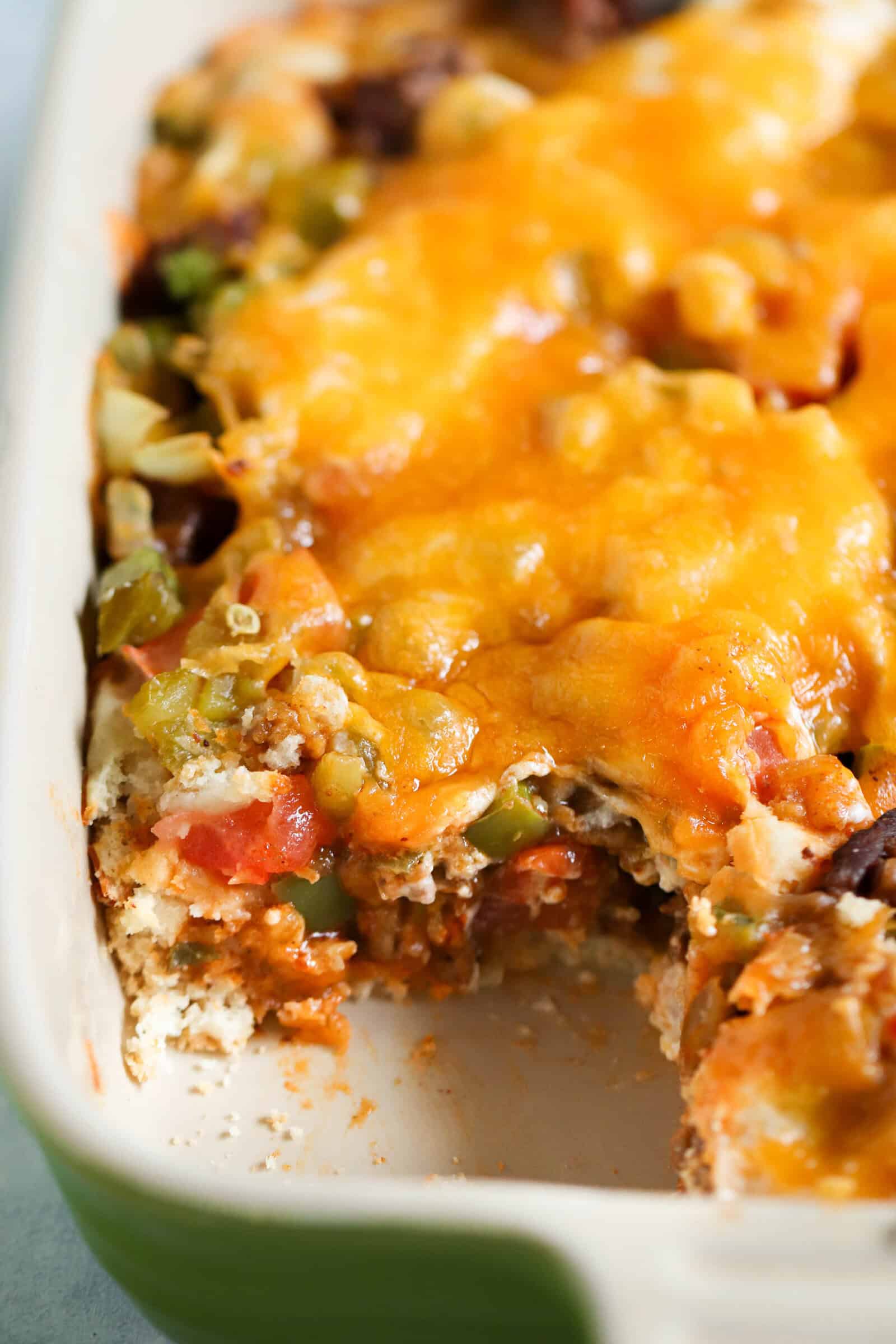 Honestly, I am not quite sure how this recipe got its name, but I think it's because John Wayne loved casseroles too!
I know some people aren't a huge fan of casseroles, but as a mom, I absolutely love them. It's so nice to be able to throw something together and walk away and get more done while it's cooking.
Also, it doesn't hurt that my kids eat this WITHOUT COMPLAINING! It is a hit in our house. I've even considered doubling the batch so I actually get to have some leftovers. That's another reason casseroles are one of my favorite things to make, who doesn't love leftovers?
Want to check out some more awesome casserole recipes? Take a look at our homemade green bean casserole without condensed soup, chicken enchilada casserole, and of course our super popular million dollar casserole! Do yourself a favor and bookmark these because you will be making them over and over again!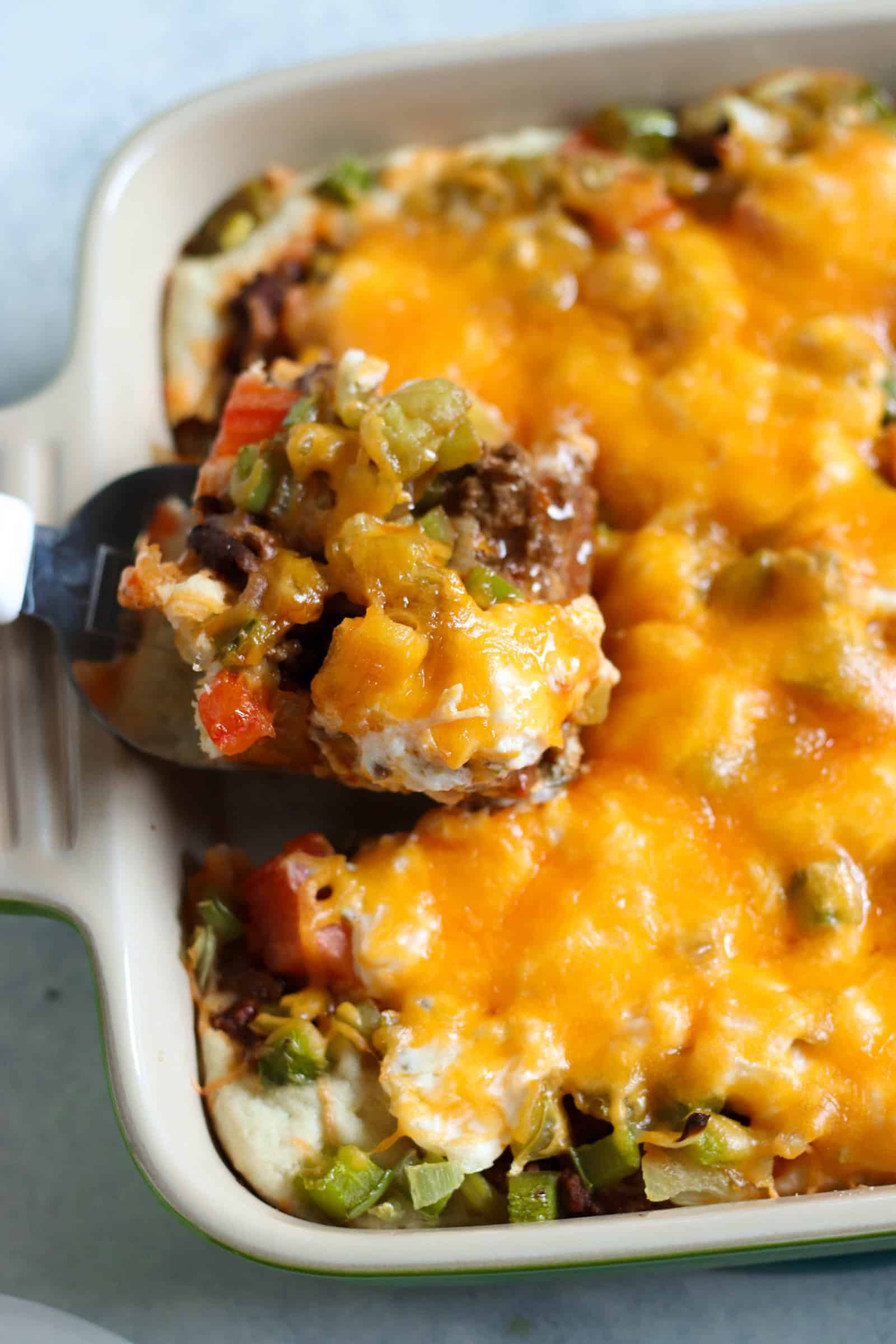 UPDATE YOUR SHOPPING LIST WITH THESE INGREDIENTS!
JOHN WAYNE CASSEROLE INGREDIENTS:
Ground beef

Taco seasoning mix package

Water

Sour cream

Light mayonnaise

Shredded cheddar cheese

Onion

Bisquick biscuit mix

Green bell pepper

Roma tomatoes

Can of green chilies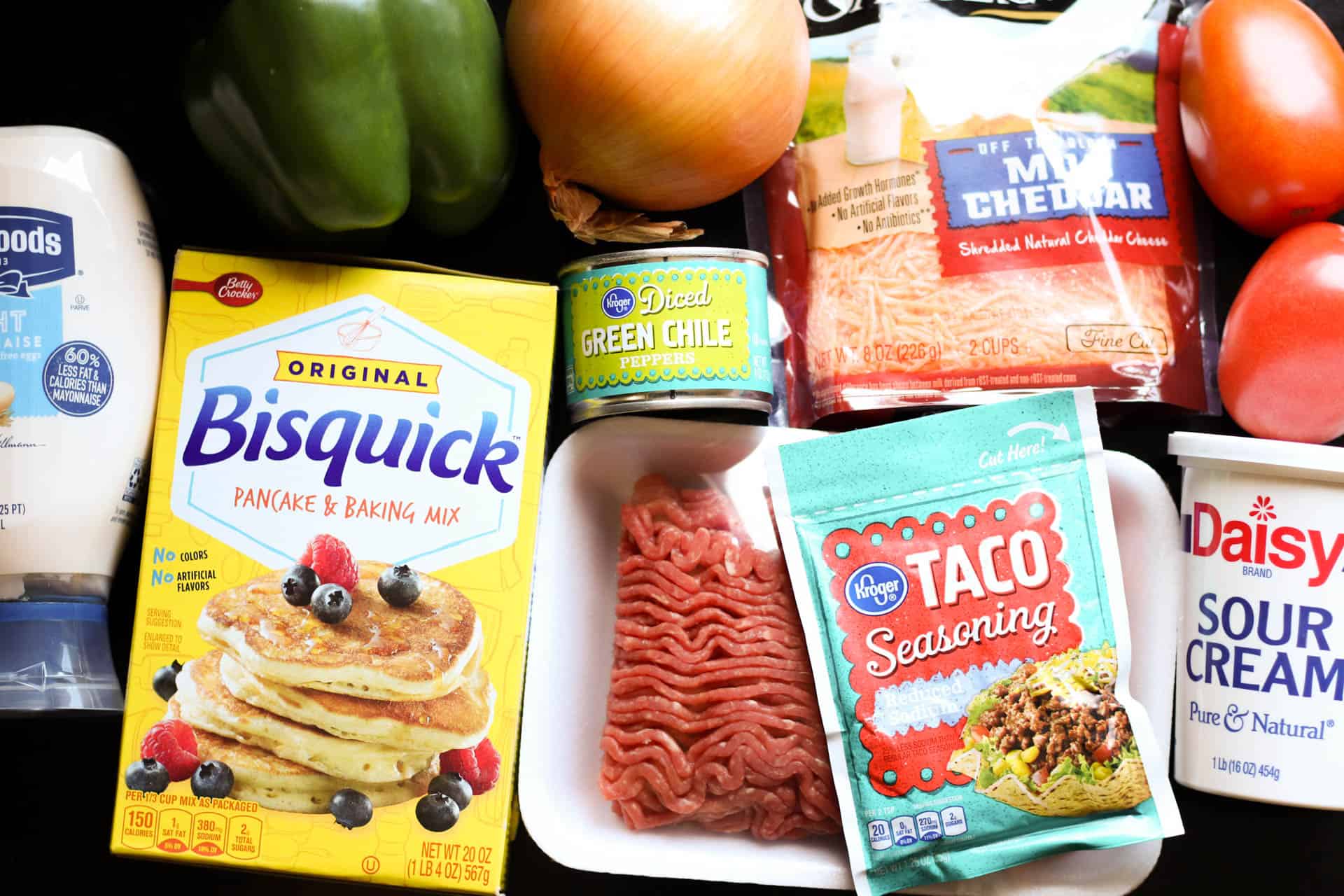 If you make a lot of taco recipes you might even consider making your own (maybe even in bulk!) using this taco seasoning recipe from Allrecipes.com.
Another great recipe to have on hand is this homemade bisquick recipe! You can make your own and save a trip to the store!
If you don't have light mayonnaise, you can use regular mayonnaise. Miracle whip could also be substituted, but it will give the casserole a little bit different taste.